Xavier Exchange Students Attend Opening Ceremony at Sophia University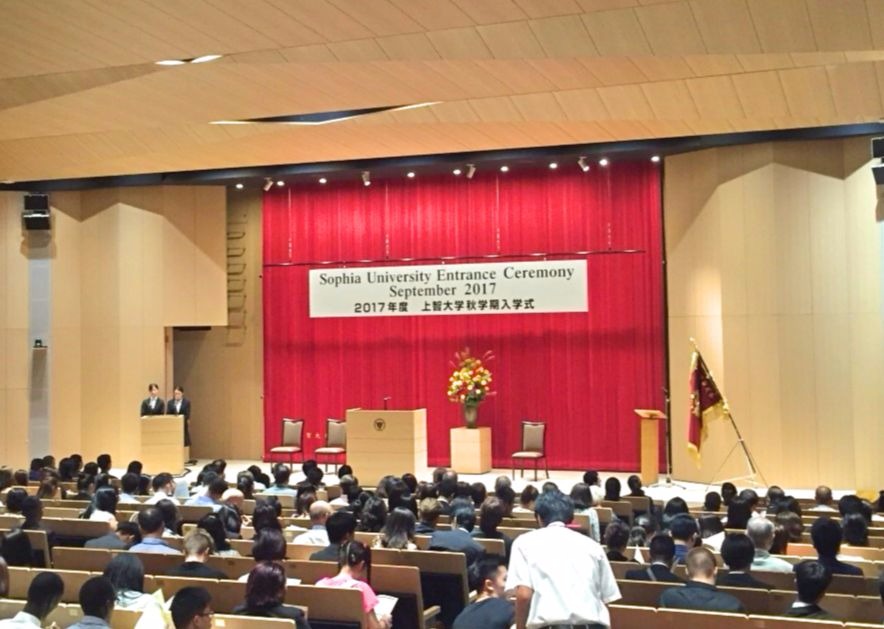 On September 21st, the 4th group of Xavier exchange students attended the Fall semester opening ceremony at the Yotsuya campus of Sophia University. Those who attended were Ms. Liana Preston-Irons and Mr. Shaun Mingii. At the same ceremony was Ms. Bertha Reyuw and Mr. Bradford Mori, both of whom will be studying at the graduate school of Sophia University.
The Xavier Exchange Student Support program was started in April 2014 between APIC and Sophia University, stemming from the Sophia-APIC Xavier High School Exchange Student Scholarship. The program between Sophia University, APIC, and Xavier High School appoints exchange students from Xavier to Sophia University under the Memorandum of Understanding (MoU) between the three members. Under the MoU, students from Micronesia, Palau, and the Marshall Islands are admitted regularly to Sophia University where they receive educational support, and help foster relations between Japan and the international community.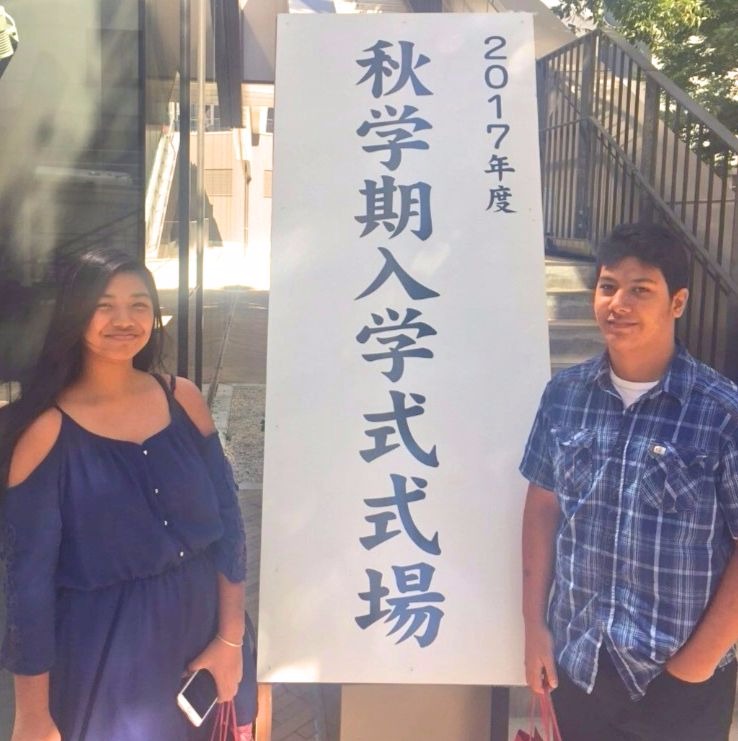 (Left: Ms. Liana Right: Mr. Shaun)
During the first term Ms. Mary along with two other students spent time studying hard at Sophia University, and now two new students have joined the group for a total of five students studying at Sophia University starting Fall 2017.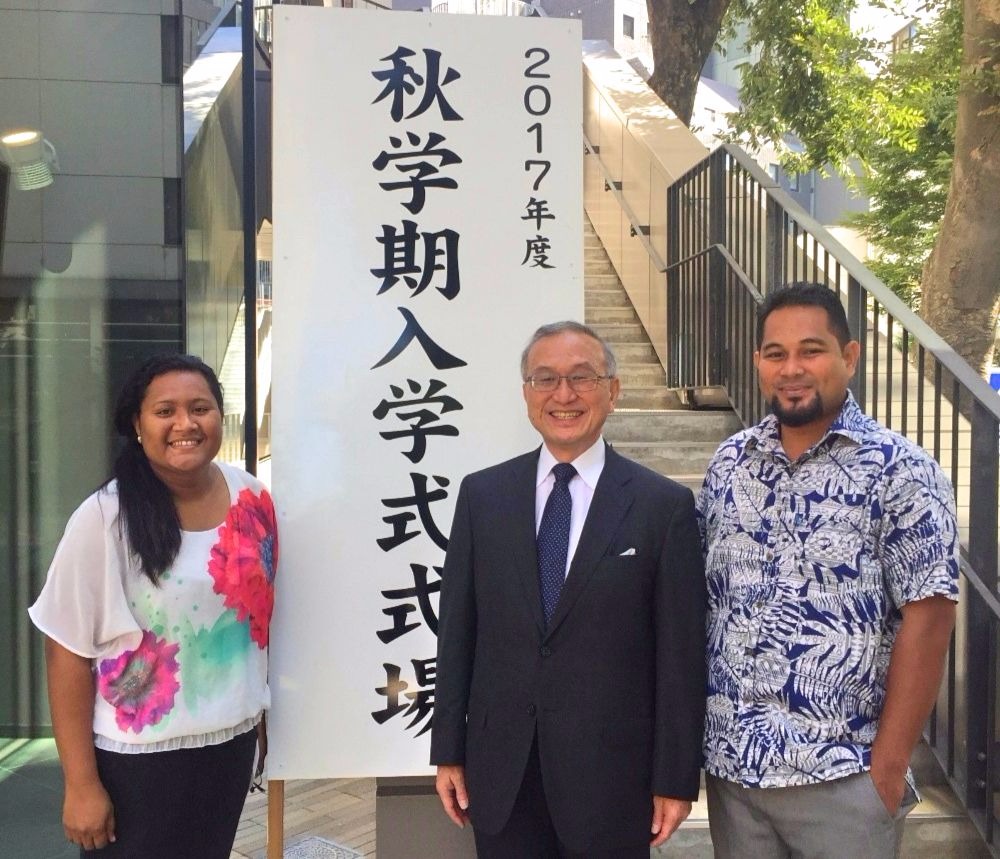 (From the left: Ms. Bertha, Managing Director Mr. Sato of APIC, and Mr. Bradford)
The two new graduate students will be studying at Sophia University Graduate School under the agreement that APIC and the Micronesia Conservation Trust have founded. One of the main purposes for its founding is to develop human resources in the area of environmental protection. APIC has joined hands with MCT and put in effort into programs such as "The Clean Water and Lifestyle Improvement Project" to help protect and improve the Micronesian environment. The program with Sophia University will aim to produce graduates who will be active in shaping environmental policies by providing a high level of field-specific knowledge during their studies.
APIC hopes to provide support to students from the Pacific Islands region who are new to Japan.