APIC-MCT Cooperation Project
Reservoir and Distribution System Repair Project in Wone, Kitti, Pohnpei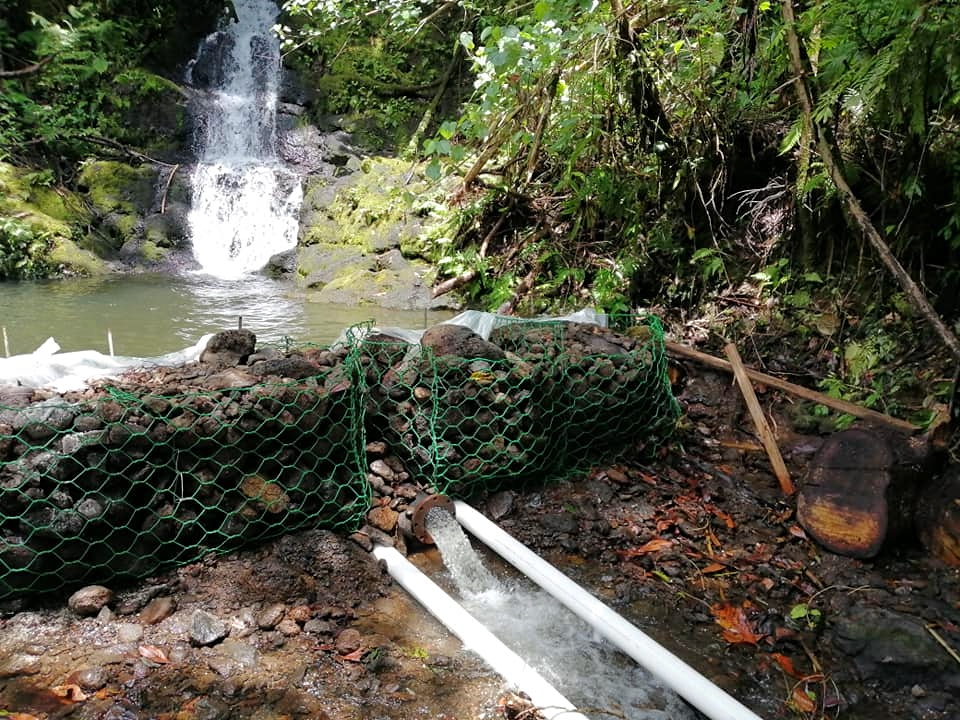 APIC, upon receiving a request for cooperation from MCT (Micronesia Conservation Trust) donated $20,000 as support for repairs on a reservoir and distribution system located in Wone, Kitti, in the southwest region of Pohnpei State.
Over 1,000 people reside in Wone, with the majority of residents are either farmers or fishermen. Wone is one of the largest villages in the state of Pohnpei; however, because the area's dams, water catchment facilities and pipes are in a fragile state, it had been difficult to secure safe drinking water for a long time. This problem has been exacerbated due to the recent droughts in Pohnpei. Wone has two water supply systems, but neither are working properly due to the fact that they are built in areas prone to landslides. A landslide that occurred a few years ago partially filled the dam with mud, rendering the water contaminated.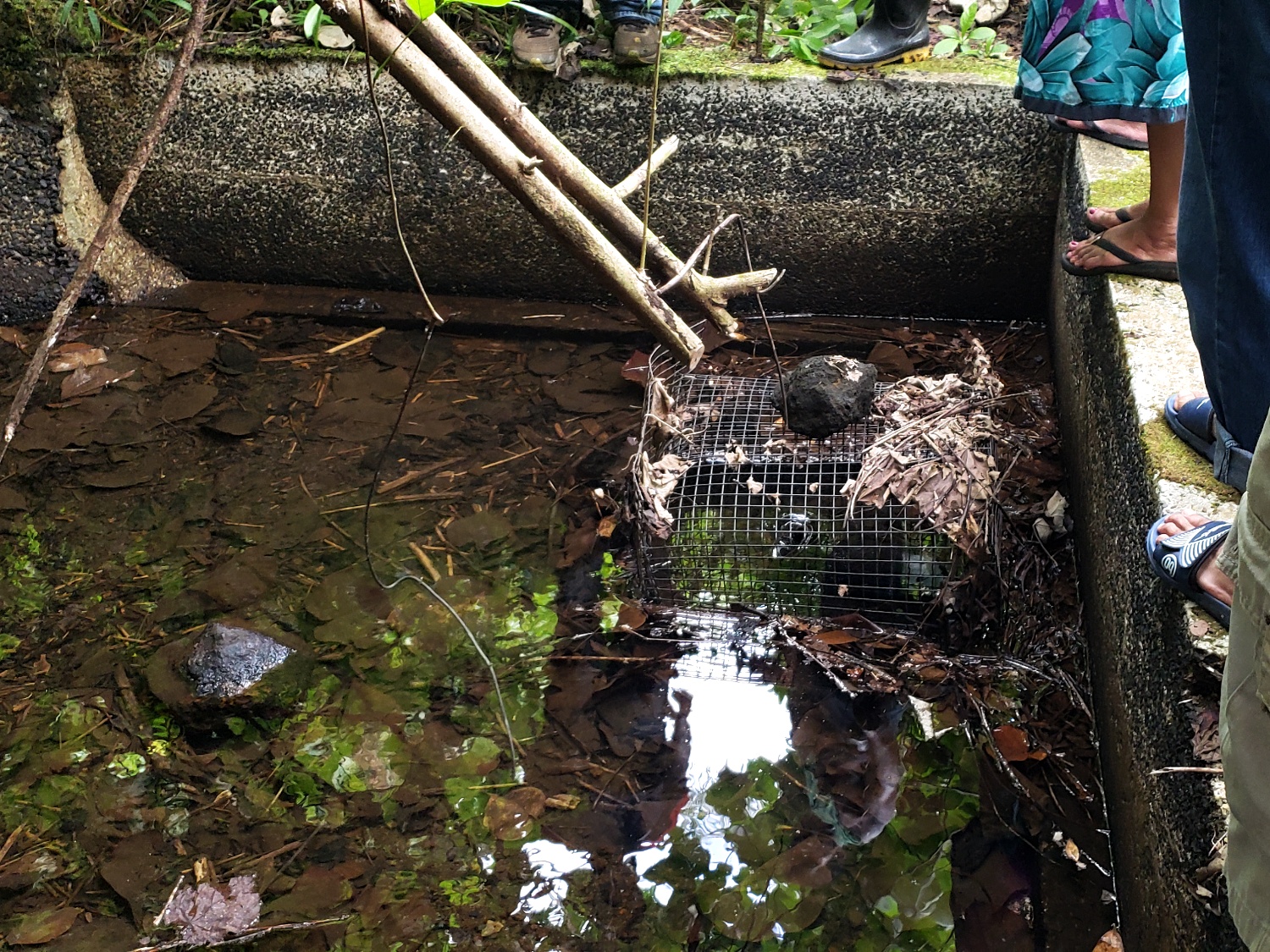 (Dam before repair)
The IOM (International Organization for Migration) has agreed to repair one of these facilities, making it possible for half the population of Wone to have access to a clean water supply. APIC has funded the repair of the other water supply facility for the remaining half of the population of Wone. This funding will help improve the health condition of the residents of Wone who easily contract diseases from the drinking water supply.
A ceremony to celebrate the completion of the dam was held on May 29th, 2021, where the villagers gathered and held a prayer ritual.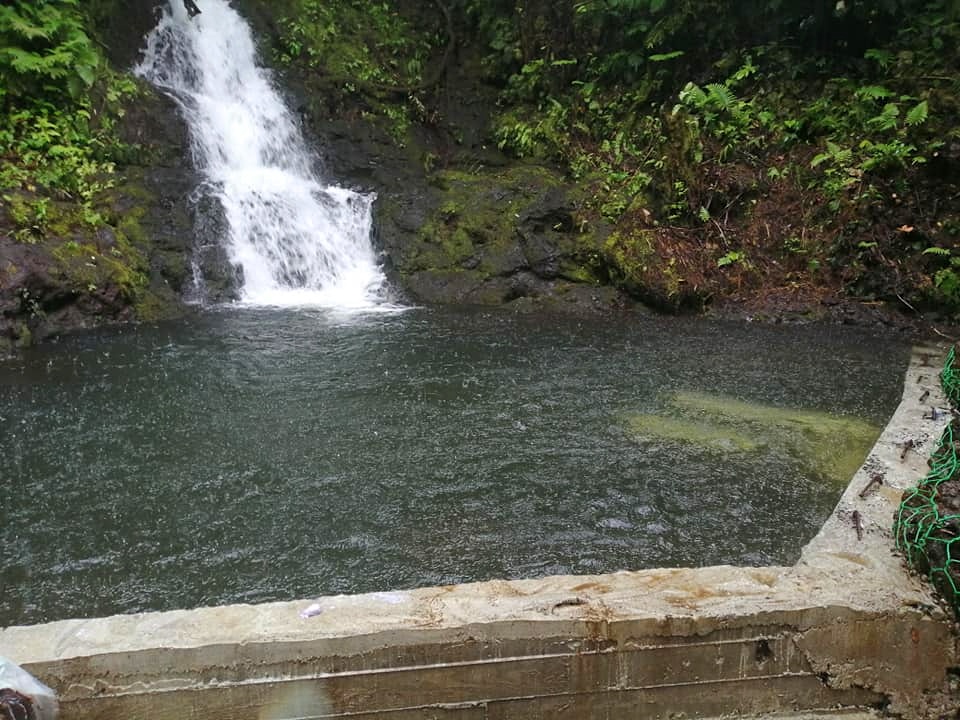 (Dam after repair)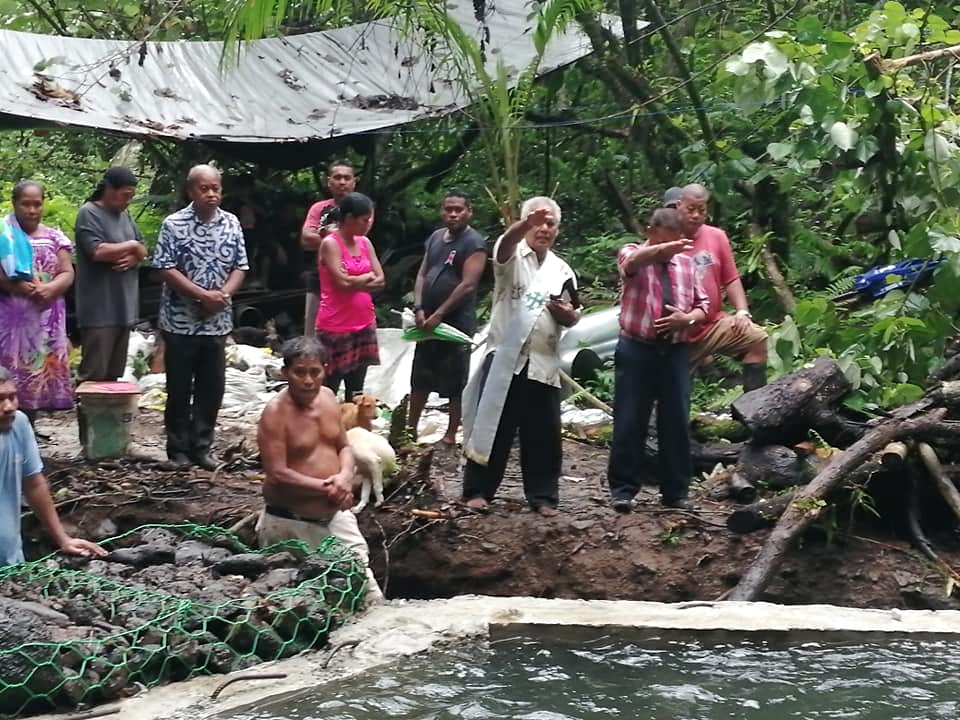 (At the completion ceremony; villagers in front of the dam holding a prayer ritual)
APIC will continue to tie up with MCT to help improve the environment of the Micronesia region.