Pacific & Caribbean Student Invitation Program 2023
2023.8.31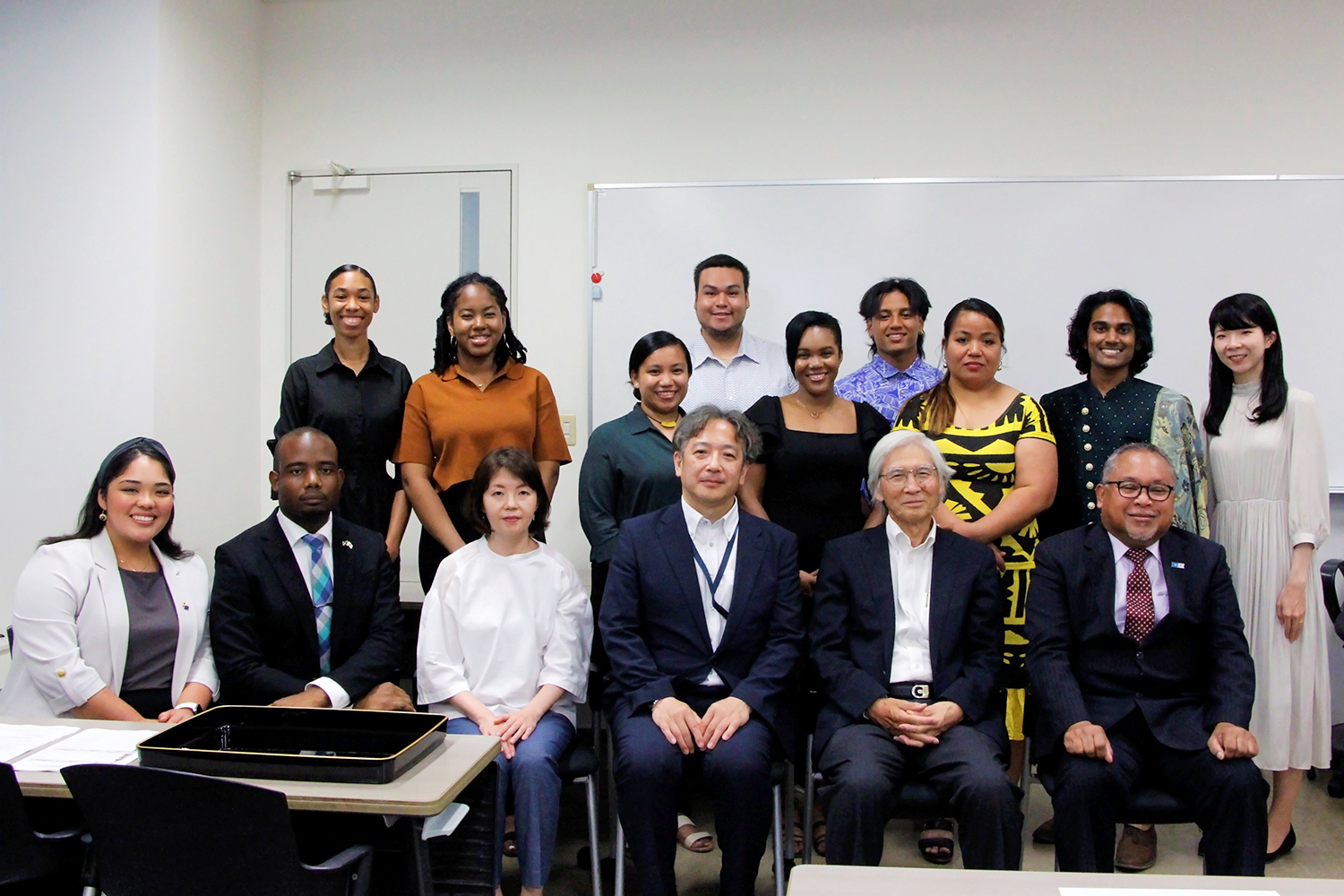 (Closing ceremony on the last day of the program)
APIC hosted a total of eight students from the Pacific and Caribbean regions from June 29 to July 22, 2023. During their stay in Japan, the students took part in Sophia University's "Summer Session in East Asian Studies", as well as experienced Japanese culture through participation of APIC-sponsored sightseeing events on the weekends.
Resumed after nearly a 3-year Hiatus
Until 2020, APIC held this invitation program in January every year, but unfortunately the COVID-19 pandemic forced the program to come to a halt. Since Sophia University's short-term summer program took place in-person after a hiatus, APIC decided to hold its program again for the sixth time, but this time in the summer. Three students from the Pacific Islands of Nauru, Palau, Federated States of Micronesia, and five students from the Caribbean islands of Jamaica, Barbados, Trinidad and Tobago, Antigua and Bermuda, and St. Lucia were invited to participate in the program.
Students chose three subjects from Japanese Culture, Education, History, Society etc. Japanese Language, East Asia Society, etc. during their three-week study period (June 30th to July 21st) at Summer Session. Students from all over the world were also on campus participating in Sophia University's summer program, providing an opportunity for students to interact with people from various cultural backgrounds during their time together.
Experiencing Japanese Culture on Weekends
As part of APIC's weekend activities, students visited various sites around Tokyo, including taking part in a pottery class, visiting Tokyo Sky Tree and Asakusa. They seemed to be enjoying their Japanese cultural experiences after stepping off the plane in Tokyo only a few days prior.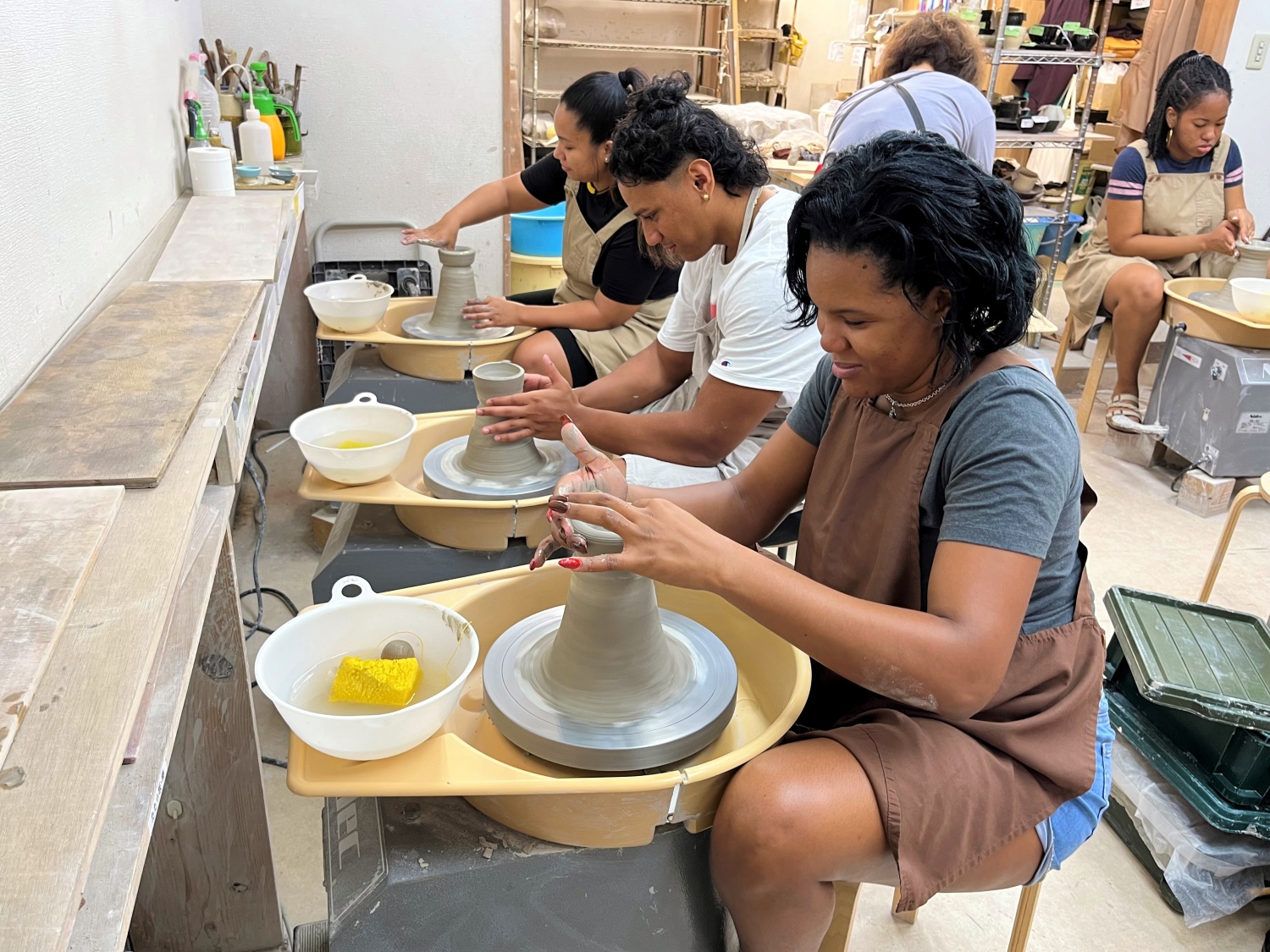 (Students making their own pottery)
On the 8th students visited Yokohama and the ocean-liner built before WWII for the Japanese Post, named Hikawa-maru, as well as wandering around China Town, the Cup Noodle Museum, the Brick Warehouse and other famous sites in the area. Students enjoyed exploring a new city with different scenery and atmosphere than that of Tokyo.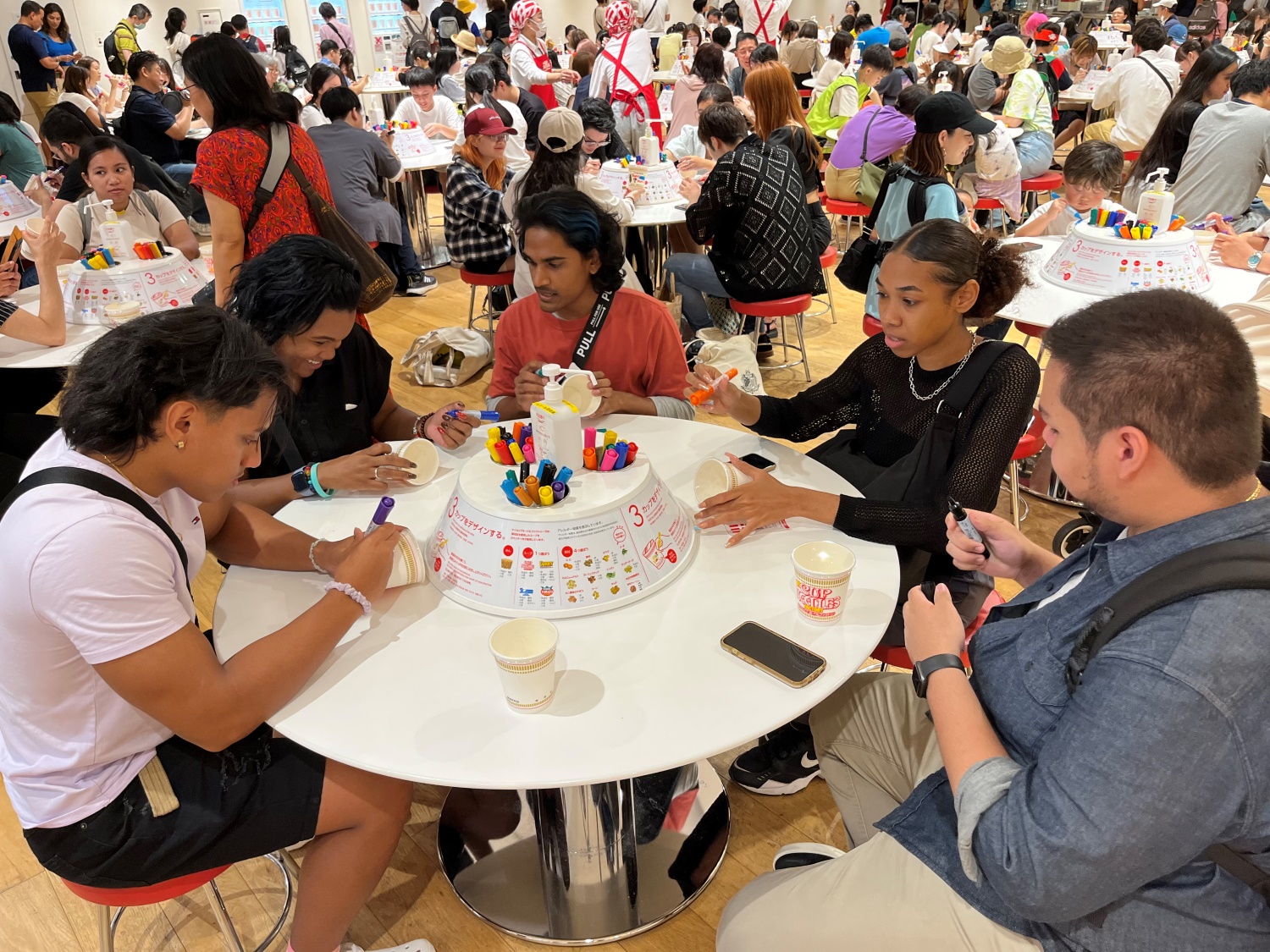 (At the Cup Noodle Museum)
On the 15th students visited the town of Sawara in Katori City, Chiba Prefecture with the support of NID Co., Ltd. They had lunch with students at Sawara High School, visited Katori Shrine, and received a prayer from the priest. This was also a good opportunity for the Japanese high school students to practice their English, and both groups were seen enjoying conversation with each other.
Afterward, the group participated in "Sawara Grand Festival – Summer 2023". It is known for being one of the three major float festivals in the Kanto region with a history of 300 years, and is recognized as a UNESCO Intangible Cultural Heritage as well as an Intangible Cultural Folk Asset by the Japanese government. The students blended into the crowd of locals to help carry the floats on their shoulders down the streets, and did some shopping at the stalls afterward, enjoying the view of "little Edo" (little Tokyo). They were excited to be able to partake first-hand in Japanese culture, and many students stated that "this was one of my best memories".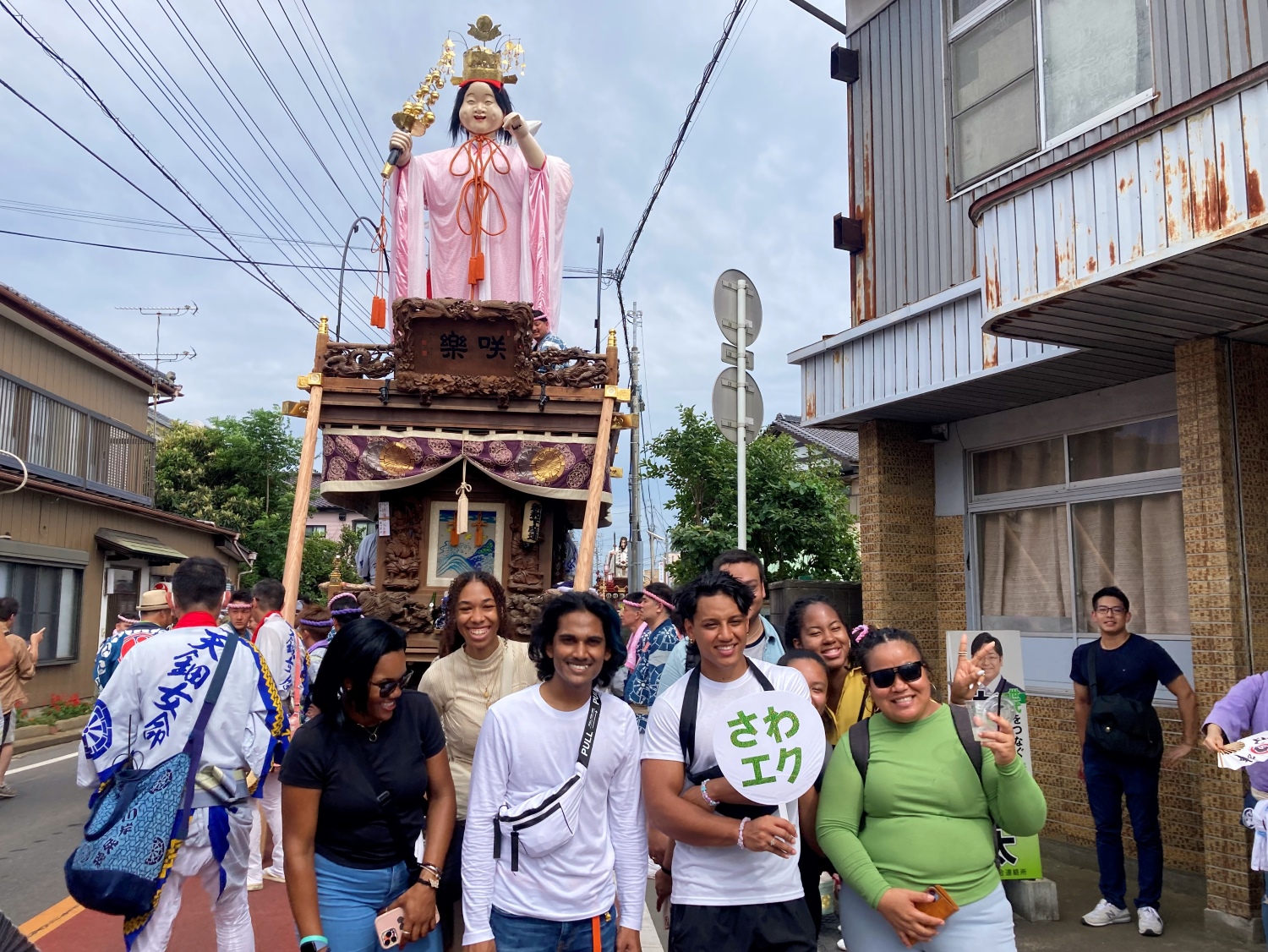 (Helping to carry the floats on their shoulders)
Meeting Students who Returned to Japan
Bobby Sookhoo, who was also a participant in the program in the past and returned to Japan after going back to his home country, joined the festival with the group. Bobby was a participant in the 2017 program, who returned to Japan on a Japanese government-sponsored scholarship, and is currently studying at Tsukuba University Graduate School. There were students in the group considering coming back to Japan as graduate students and JET teachers, and so they were able to get a chance to talk with Bobby about his experiences in Japan.
There are many other students like Bobby who participated in APIC's program and later came back to Japan as government-sponsored exchange students and JET teachers. This is another example of how APIC's Student Invitation Program is strengthening the bonds between Japan and the Pacific Island regions and the Caribbean region.
Paying Formal Visits to Embassies in Tokyo
As another way for the students to take advantage of their time in Japan, APIC arranged for meetings at respective Embassies in Tokyo. The five students from the Caribbean region together visited the Jamaica Embassy, while the students from the Pacific Islands visited their home country's Embassy, which included the Embassy of the Federated States of Micronesia and the Embassy of the Republic of Palau. All ambassadors encouraged the students to become a bridge between their country and Japan, and many students expressing their wish to either study abroad in Japan or visit again.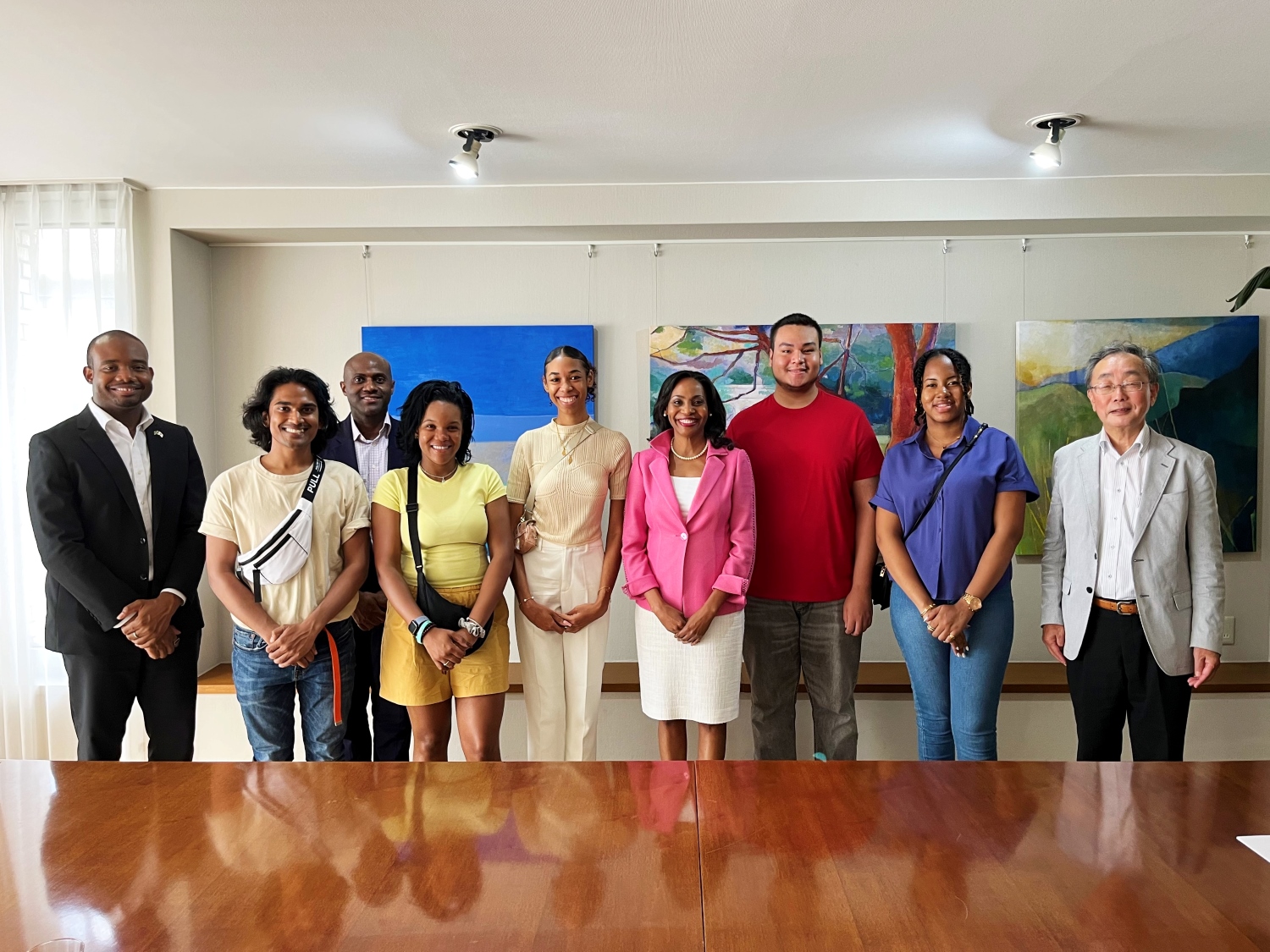 (Visiting the Jamaica Embassy)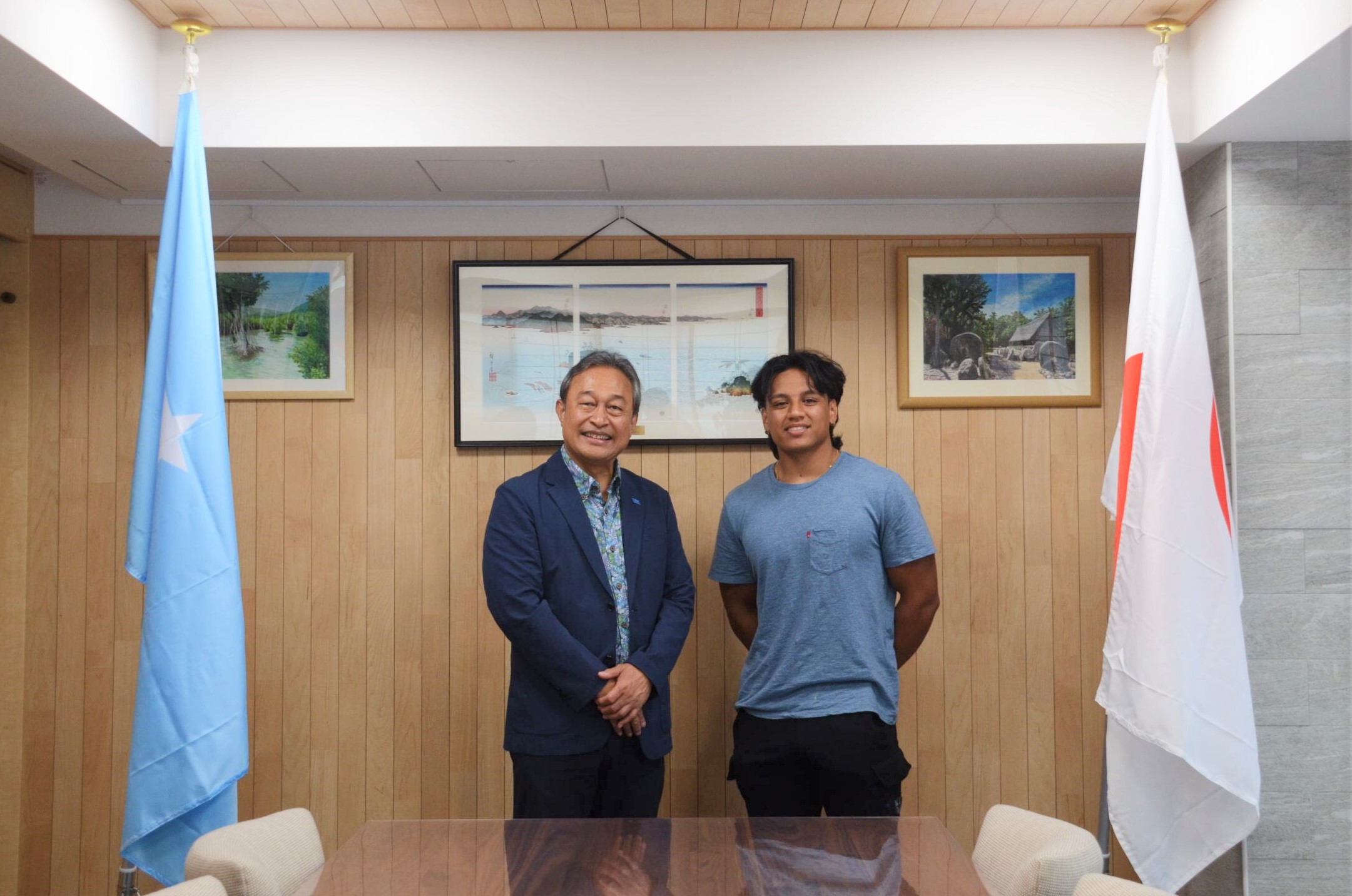 (Visiting the Federated States of Micronesia Embassy)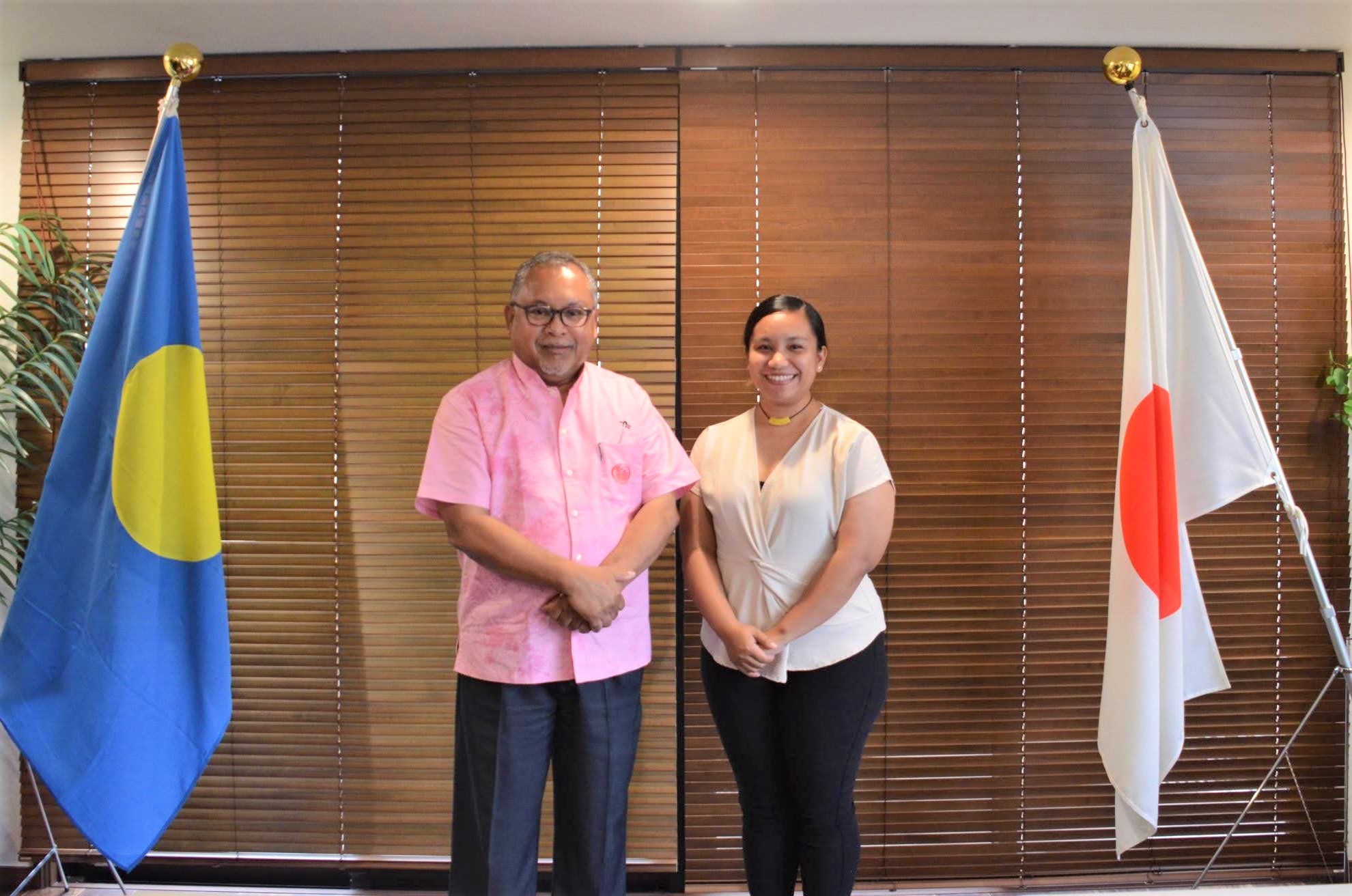 (Visiting the Republic of Palau Embassy)
Closing Ceremony & Farewell Party
On the last day of the program, a closing ceremony and farewell party was held at Sophia University. APIC President Mr. Shigeie and Sophia University Vice President for Global Academic Affairs, Professor Tetsuo Morishita, both gave speeches to the students, followed by President Shigeie handing out completion certificates to students. After receiving their certificates, each student gave a short presentation on their time in Japan, talking about their favorite place they visited, particularly memorable events, and general thoughts on their stay. At the farewell party, Republic of Palau Ambassador Adelbai made a toast, mentioning details from the students' presentations, remarking "I hope more students will be invited to this program in the future".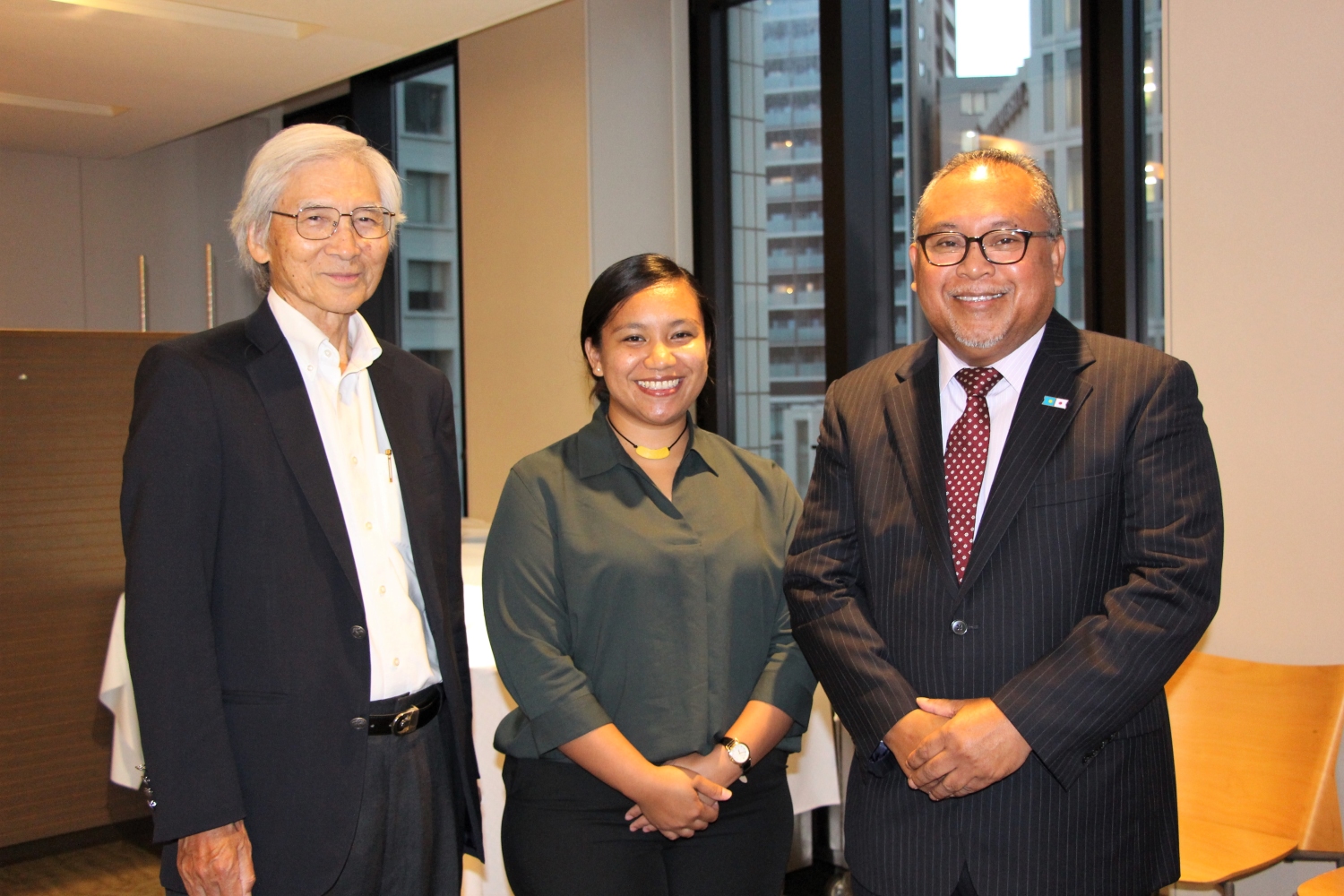 (From left: APIC President Shigeie, Ms. Karly Madrangchar from Palau and Republic of Palau Ambassador Adelbai)