Samoa Finance Minister & Chief Executive Officer Invitation Program
2019.8.1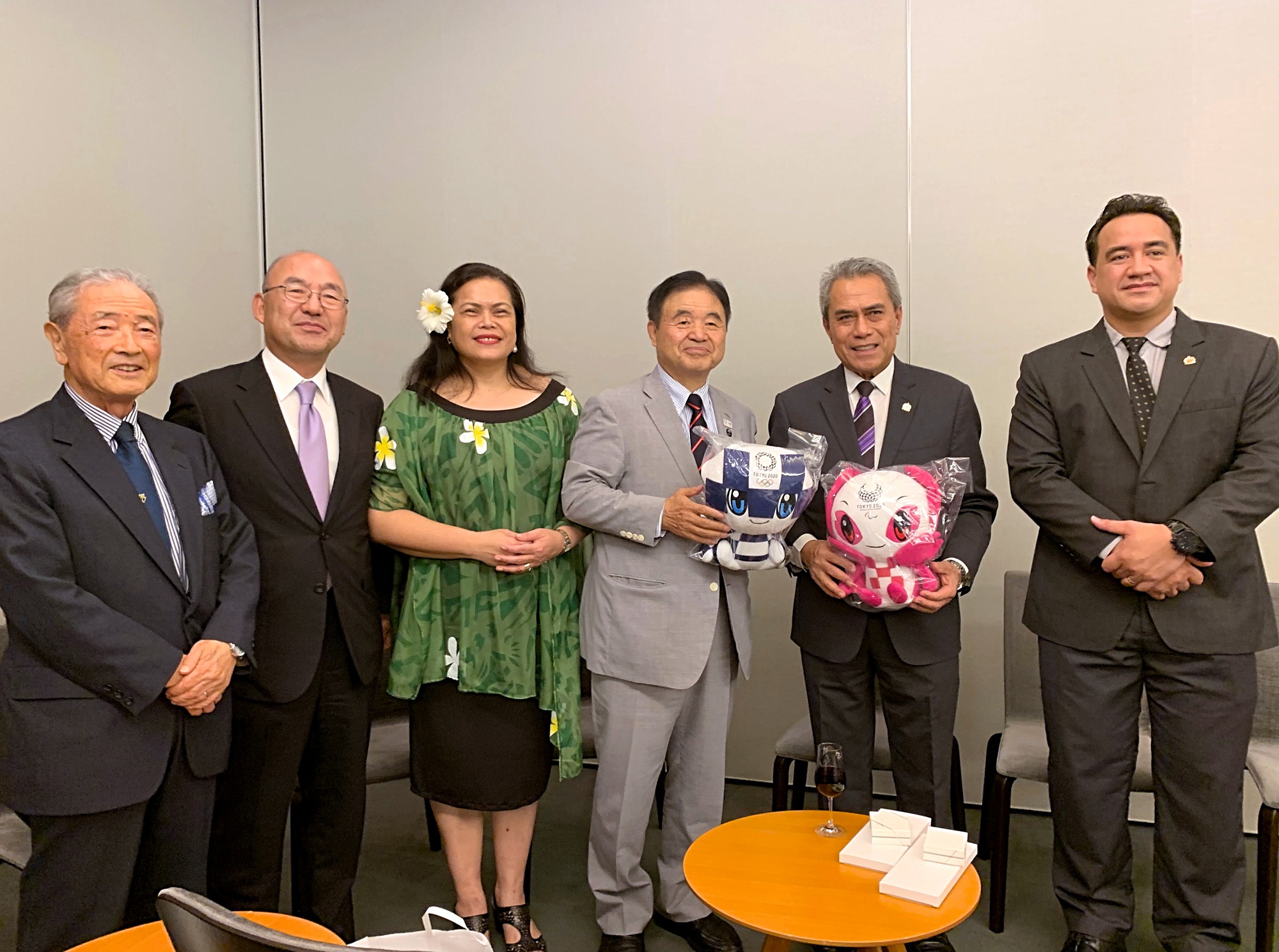 (At the APIC-hosted dinner reception. From left: APIC President Sato, Honorary Consul of the Independent State of Samoa in Fukushima Mr. Inoue, Samoa Ambassador Sila, Toshiaki Endo of the LDP, Finance Minister Sili Epa Tuioti and Chief Executive Officer Oscar Thomas Malielegaoi)
Finance Minister Sili Epa Tuioti and Chief Executive Officer Oscar Thomas Malielegaoi of the Independent State of Samoa visited Japan from July 21st to 27th, 2019. During their visit, they met with the State Minister for Foreign Affairs Ms. Toshiko Abe, State Minister for Financial Affairs Mr. Keisuke Suzuki, and JICA President Mr. Shinichi Kitaoka, and held discussions with Pacific Islands Center Director Mr. Ryuzo Saito and Tokyo University Professor Kazuhiko Nishi. At the National Tax Agency, the participants received a briefing on Japan's tax system, and saw first-hand the use of Tokyo Custom's container x-ray inspections. Lastly, they visited Iwaki city in Fukushima prefecture, meeting the Honorary Samoa Counsel Mr. Inoue (President of Joban Kosan) and visiting the tomato plantation 'Wonder Farm'.
On July 22nd, APIC President Sato hosted a welcome dinner for the Minister and Chief Executive Officer. At the start of the evening, LDP Lawmaker and member of the Upper House Mr. Toshiaki Endo (Japan-Samoa Parliamentary Friendship Association Leader) took time out of his busy schedule during election season to come and welcome the participants. As Mr. Endo was the first appointed Olympics Minister for the 2020 Tokyo Olympics, he handed out souvenirs celebrating the events, and conversed with the Minister and CEO.
During the remainder of his time in Japan, the Minister Tuioti discussed topics of interest to his government such as climate change, plastic garbage problems, economic growth, foreign debt, education, IT, etc. at each place he visited.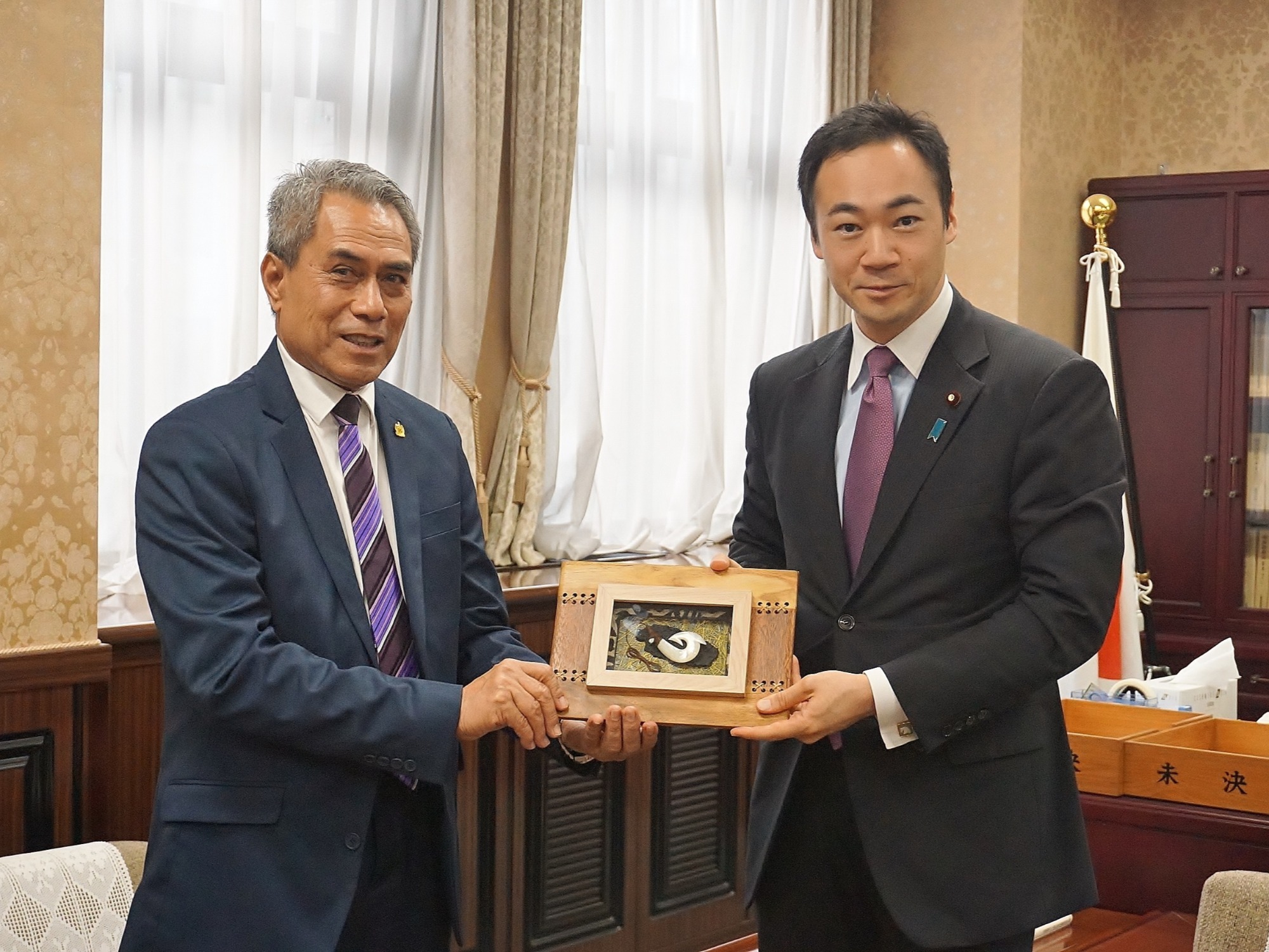 (Talking with State Minister for Foreign Affairs Keisuke Suzuki (right))
In particular, during their time at the National Tax Agency, due to the fact that Samoa is planning to purchase a container x-ray inspection machine with the financial support of the ADB, they took advantage of the opportunity to view the machine in person. In the customs division, they received an explanation of how officials handle import and export procedures through a computer screen, and also how customs officials use surveillance boats to inspect the cargo of other ships.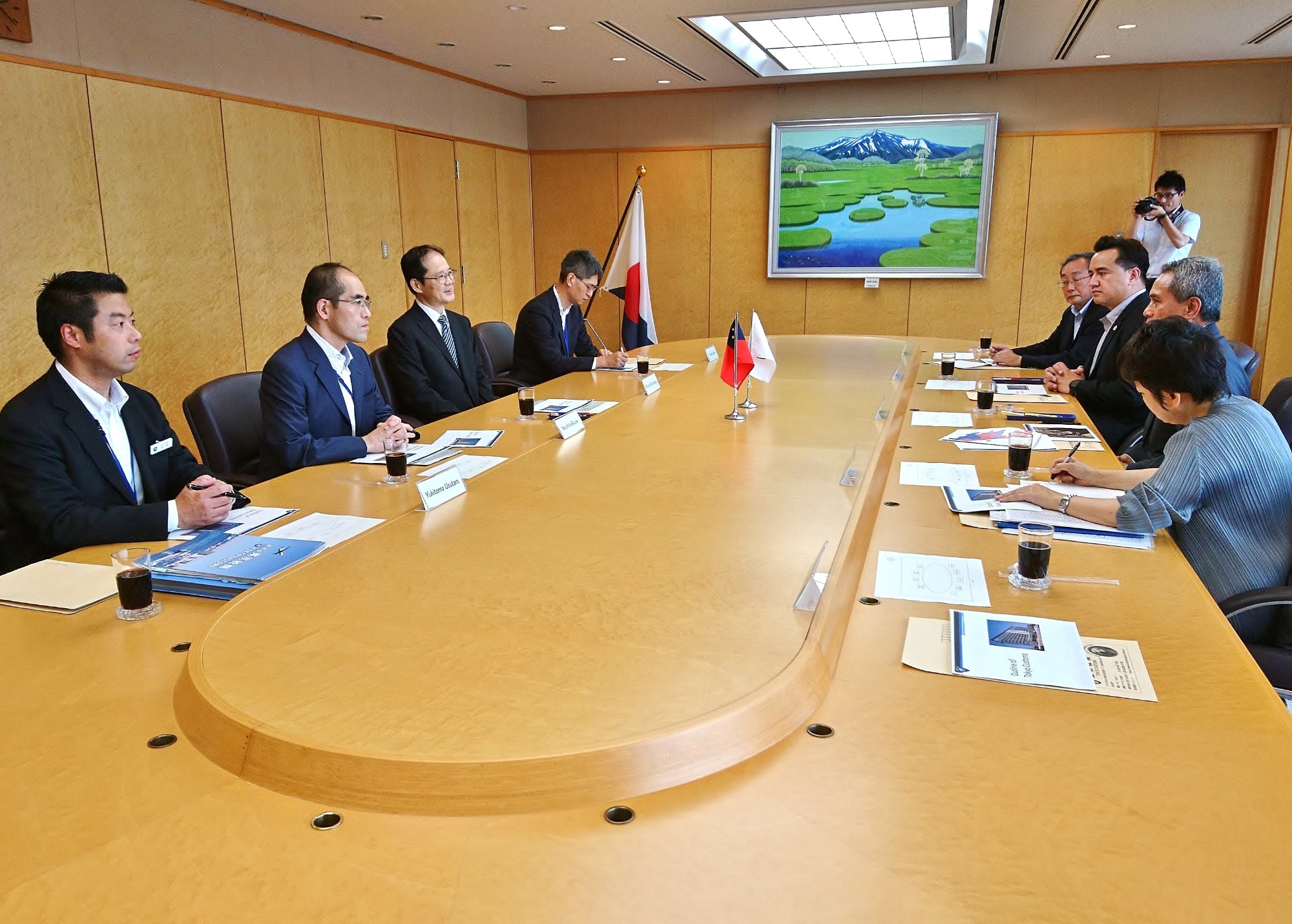 (At Tokyo Customs)
As Samoa's long-term strategy plan 'Vision 2040' was built upon the base of ICT (Information and Communication Technology), Tokyo University Professor Kazuhiko Nishi proposed ideas such as putting in service direct flights for economic growth, tax incentives, creating an IT hub for the South Pacific Islands, and the importance of creating policies to attract young talent to the country. There were also talks about potential cooperation between Tokyo University and Samoa at the meeting.
The group visited Iwaki city and the areas affected by the March 11th tsunami, as well as the hydroponic tomato plantation Wonder Farm. Samoa is considering to reduce its reliance on importing vegetables from New Zealand and increasing domestic production, and consequently the members showed great interest during the visit to Wonder Farm.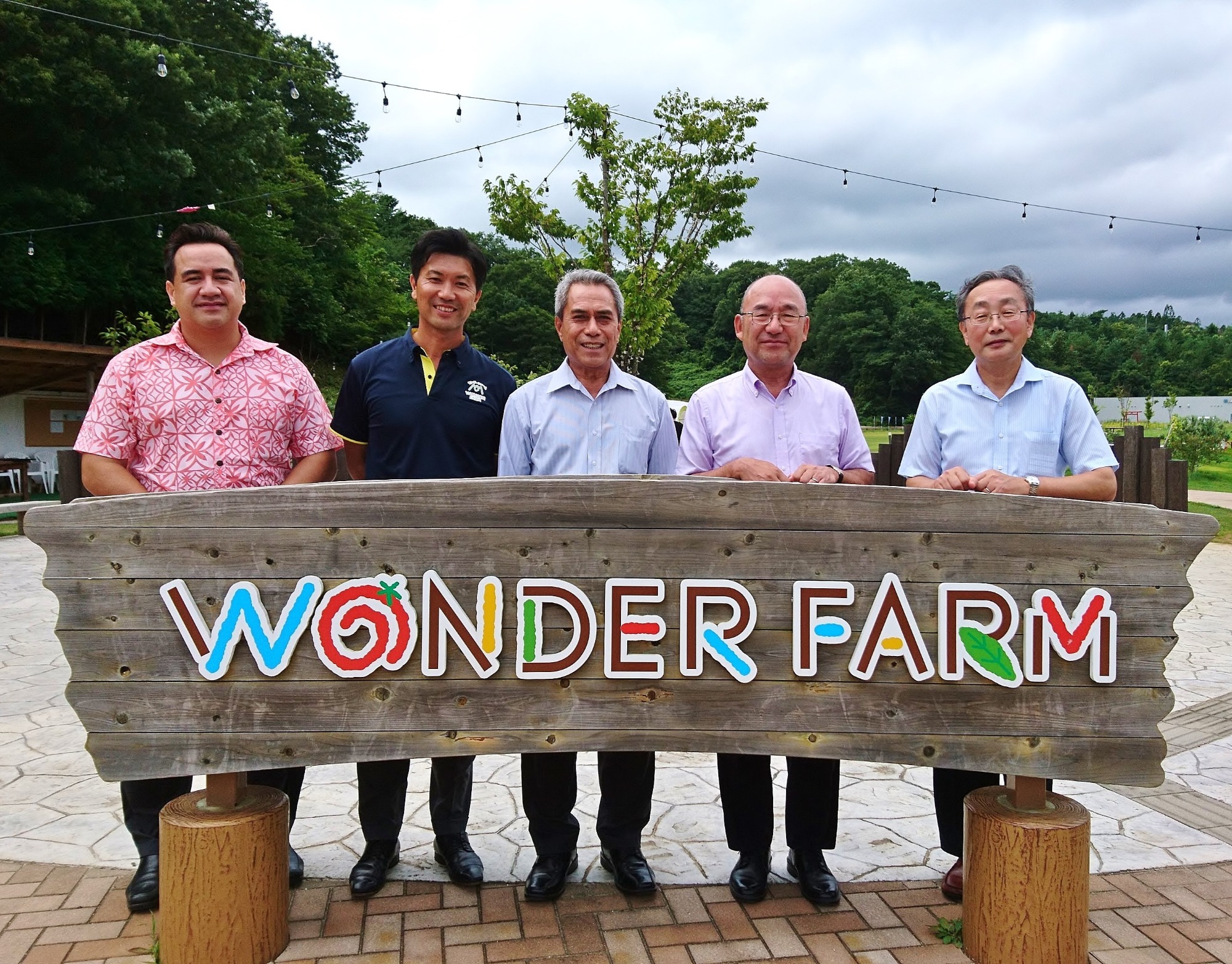 (At Wonder Farm)