APIC President Peter Sato's Visit to Micronesia
2018.4.5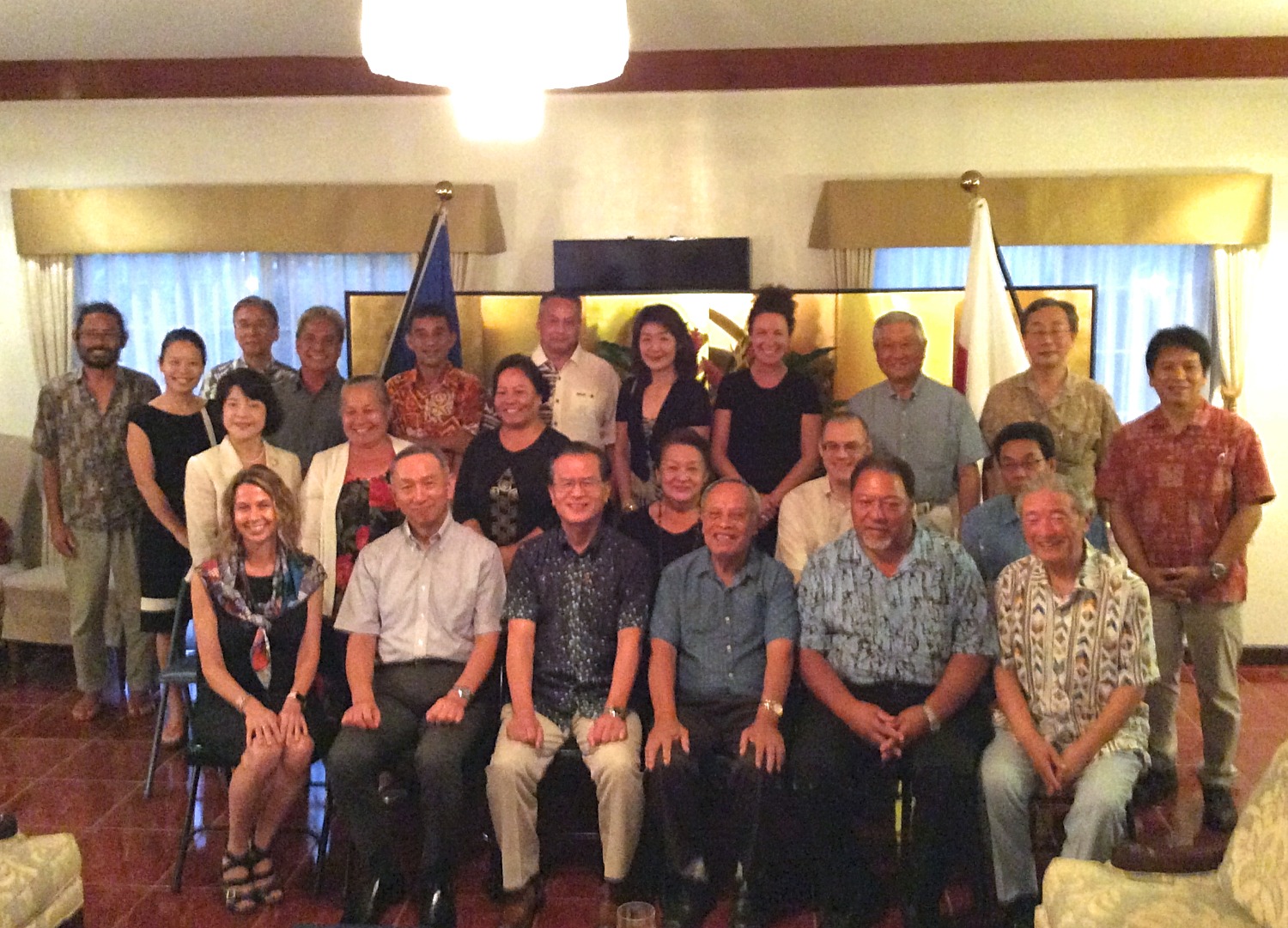 (At the ambassador's residence)
From March 20th to 27th, APIC President Peter Sato visited the Federated States of Micronesia. APIC trustee Mr. Honda; APIC director and secretariat Mr. Araki; Sophia University president Terumichi; Sophia University Environmental Studies professor Anne MacDonald; Mr. Mukai of Sophia University's "Office of Promotion of Global Studies"; Senior Associate Dean of Temple University, Japan Campus, Ms. Kato; and Chief Academic Officer Alistair Howard.
The following events were held at the ambassador's residence in the capital, Pohnpei.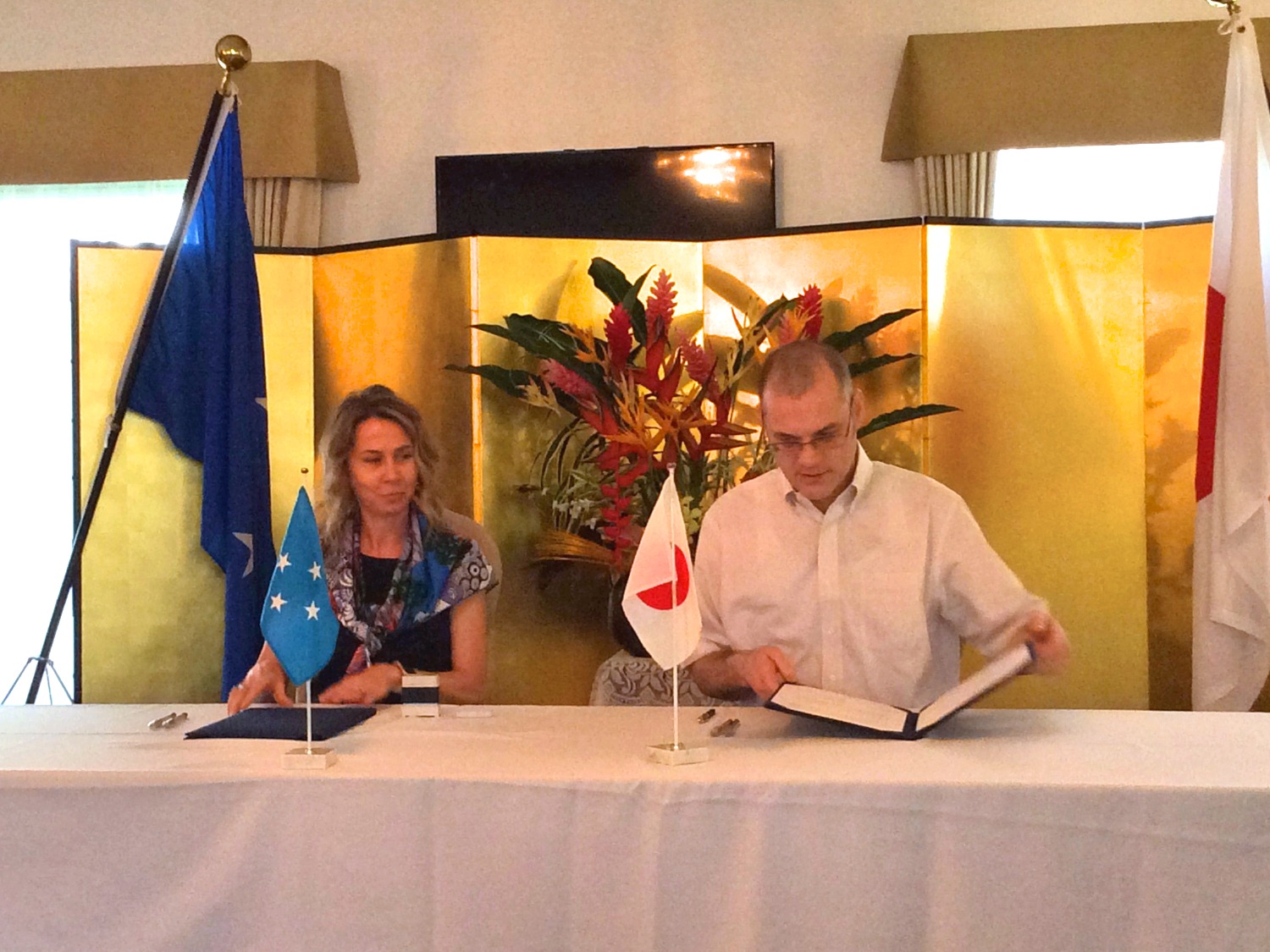 (At the ambassador's residence)
1. Signing of Memorandum of Understanding (MoU) between the College of Micronesia (COM-FSM) and Temple University, Japan Campus (TUJ).
In September 2017, APIC invited former president of FSM and current senator Urusemal to Japan. This MoU started with a visit to TUJ where the idea came up to create a system where credits taken at COM could be transferred and recognized at TUJ so that seniors would be able to study abroad and gain credits. Following the visit to TUJ, COM and TUJ held talks with APIC providing background support. During this visit to Micronesia, officials from TUJ joined President Sato where TUJ and COM signed their first MoU together. Following this MoU, agreements concerning the transferring of credits will be made.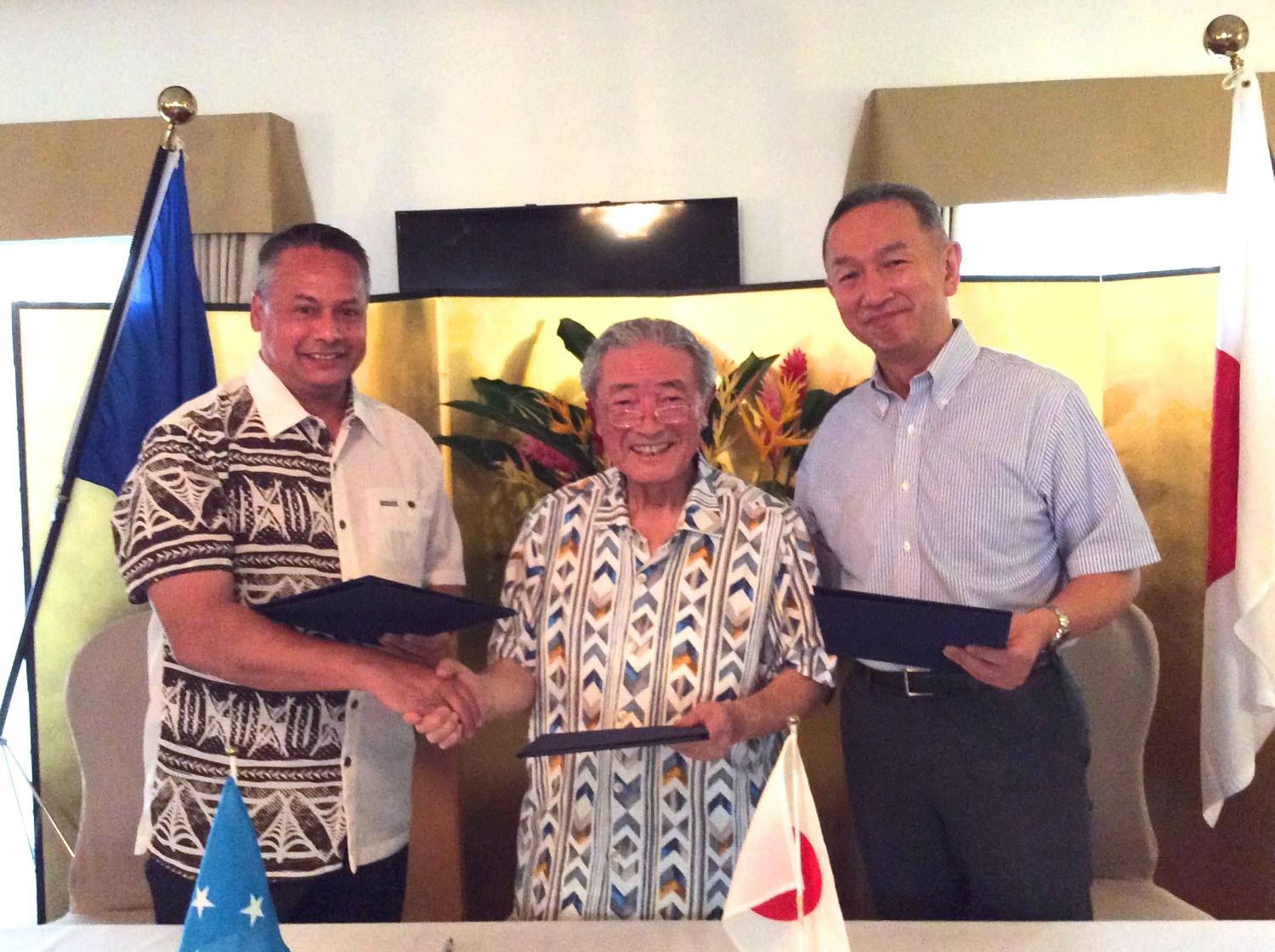 2. Basic agreement signed between COM, Micronesia Conservation Trust (MCT), and APIC.
These three partners have already begun working together, and with the recommendation of the MCT, two students from Sophia University's graduate program who are currently in the environmental research department may be able to use this and further agreements to study abroad and deepen their studies.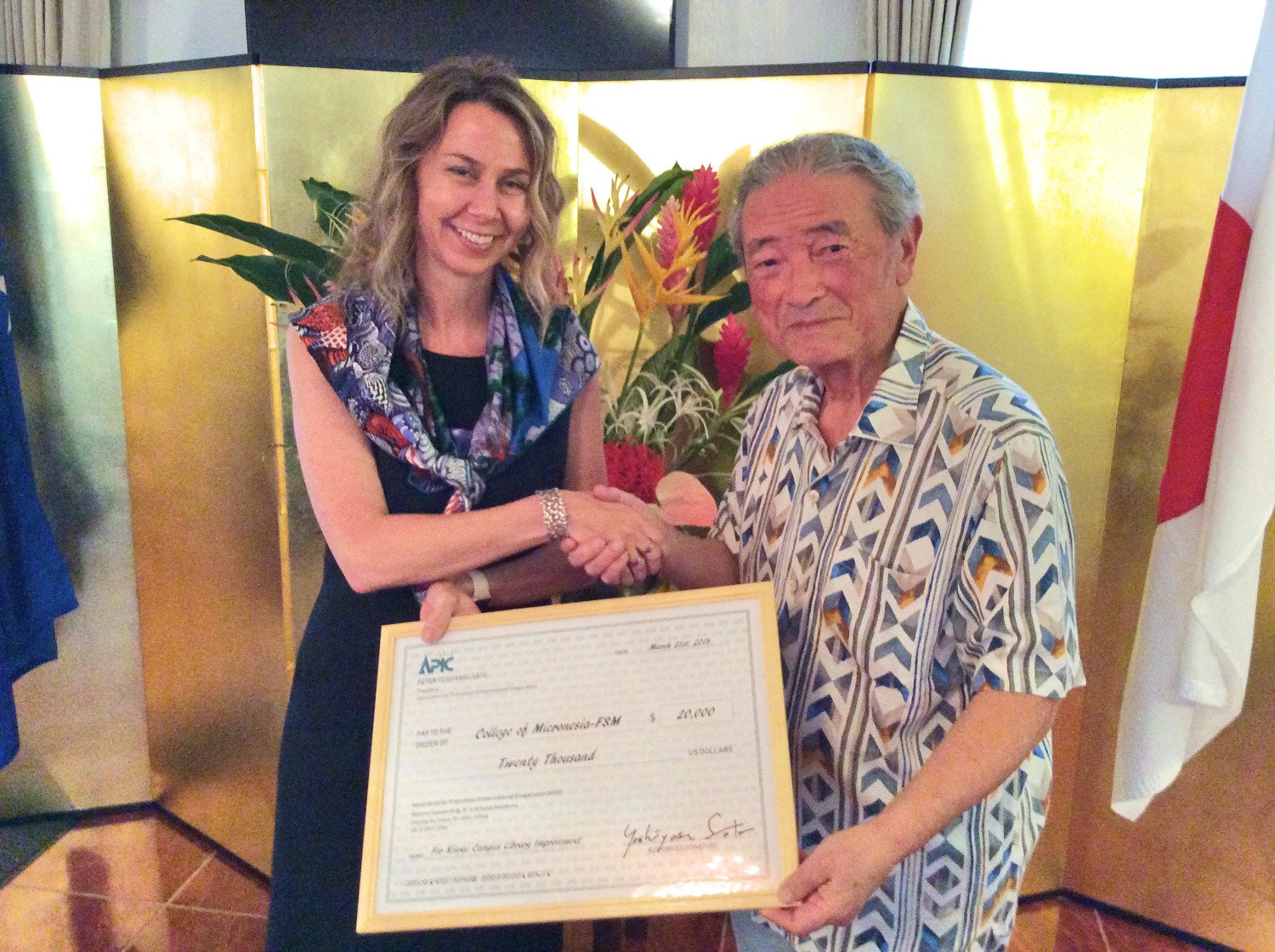 3. APIC presents COM with a commemorative $20k check.
(Please click
here
for information on the 25th founding anniversary of COM-FSM)
APIC donated $20 thousand to the College of Micronesia for its 25th founding anniversary; the funds will be used to renovate the library of the Kosrae campus. Previously, APIC has arranged student invitation programs and the Sophia University's "Exposure Tour" to increase international student exchange with COM.
Furthermore, President Sato also partook in a courtesy visit to Vice-President of FSM Mr. Yosiwo George, a visit to COM, and participated in an environmental seminar (please click
here
for details).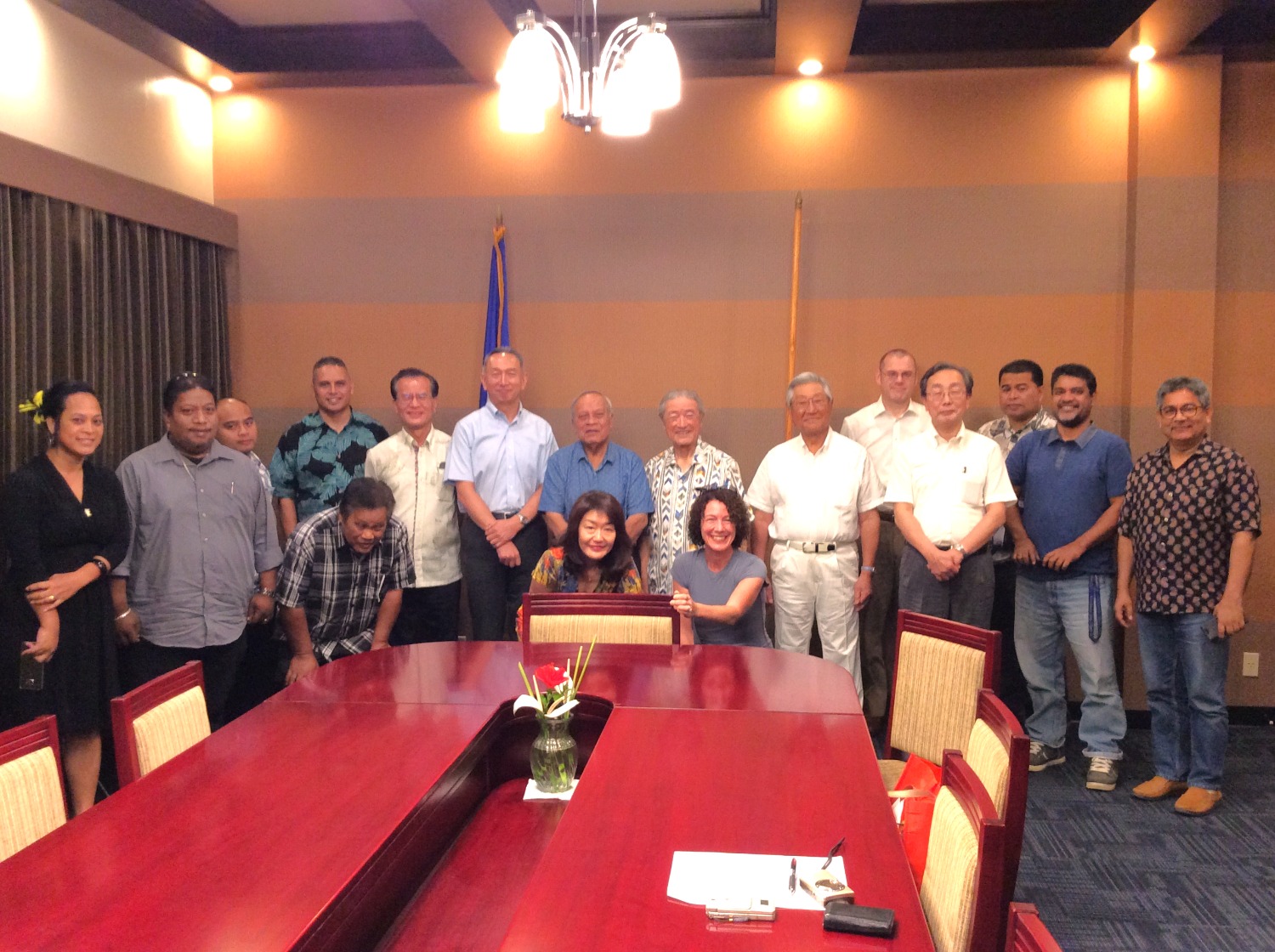 (Courtesy visit to Vice-President Yosiwo George)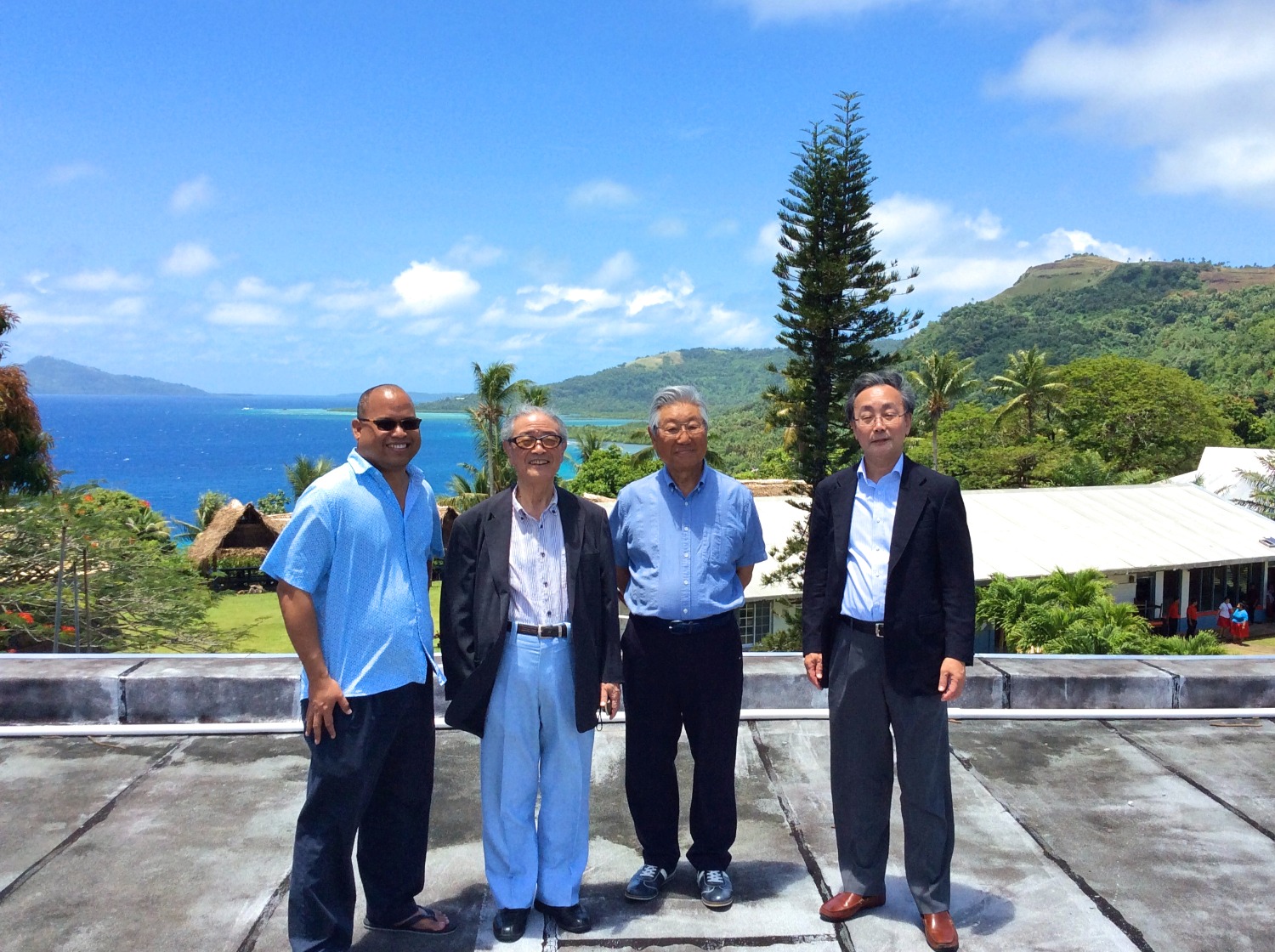 (On the rooftop of Xavier High School)
In the state of Chuuk, President Sato, Trustee Honda and Director Araki visited Xavier High School. APIC has teamed up with Sophia University to provide scholarship funds to graduates of Xavier High School to matriculate at Sophia University. Currently five students are pursuing their studies at the University. Ms. Mary Mori, a former student of Xavier who was one of the first receivers of the scholarship, also happened to be in Chuuk at the time of APIC's visit, and she visited her alma mater together with President Sato and others. Everybody was widely welcomed at the school, and after APIC members gave their welcoming remarks Ms. Mori talked about her college life in Japan. Xavier students listened to her in awe and admiration, genuinely interested in her life overseas. At the end of her speech, Principal Martin Carl announced two new students who will be attending Sophia University in September of this year, which was followed by an enthusiastic round of applause.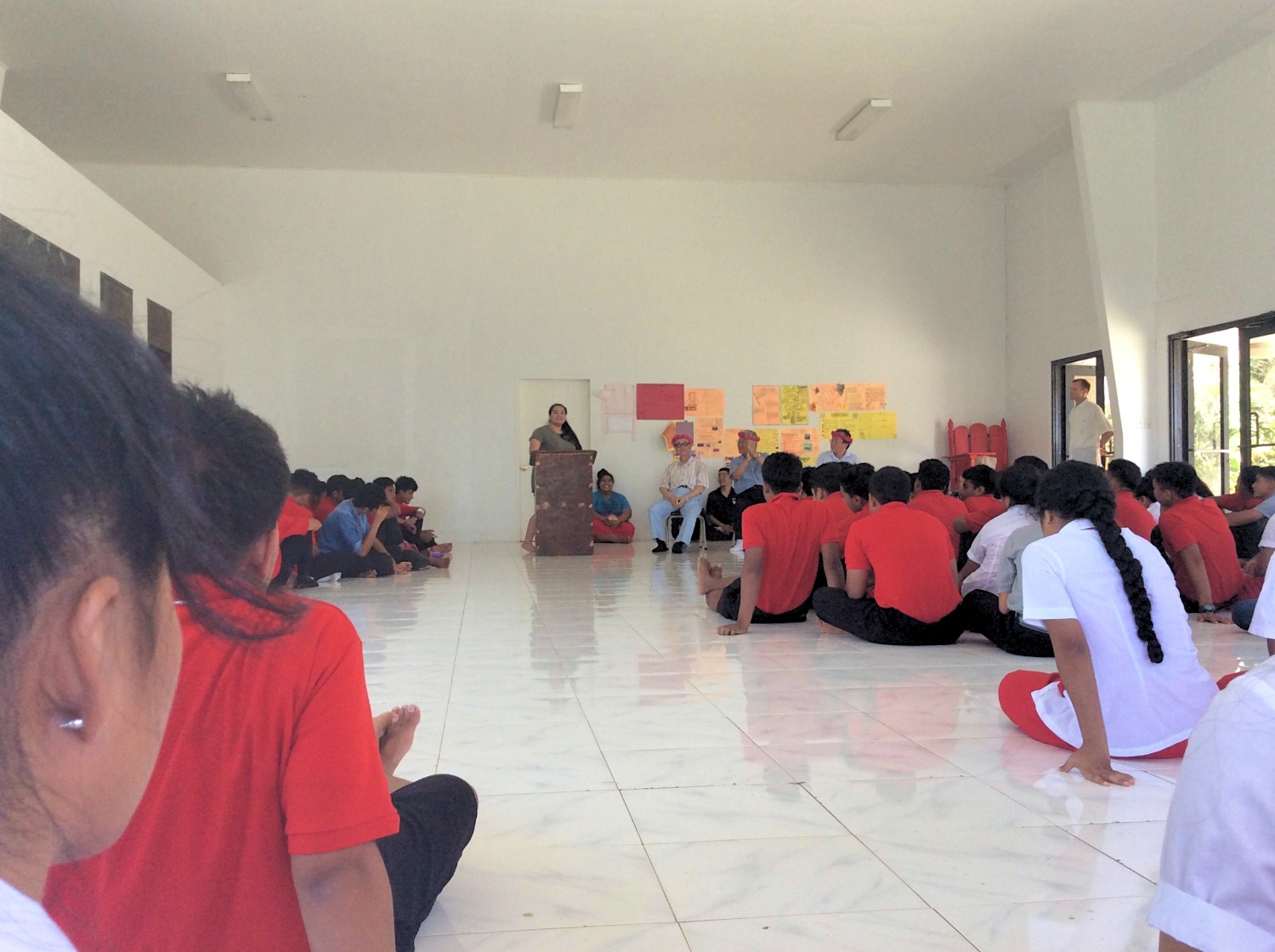 (Mary giving a speech in front of students)