The Reception Party for the Pacific Young Leaders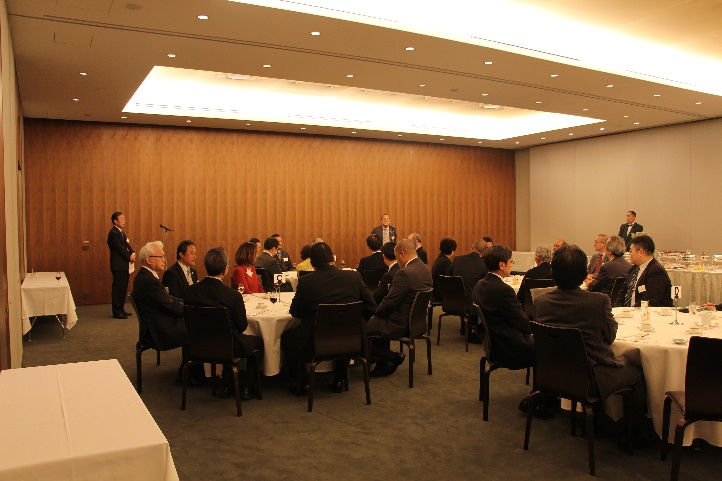 Towards the end of the training program, a reception party for the Pacific Young Leaders was held at the Tokyo Club on the evening of March 31th. Two leaders from the Republic of the Marshall Islands and one leader from the Republic of Palau engaged with the representatives from the government, from corporations, NGOs and other organizations that were present at the party.
The young leader participants for this program are listed below.
①Olkeriil Kazuo Press Secretary, Office of the President
②Jack Samuel Chong-Gum Chief Executive Officer, Marshalls Energy Company
③James Milne Myazoe Deputy Registrar of Corporations & Deputy Commissioner of Maritime Affairs, Trust Company of the Marshall Islands – Marshall Islands Ship Registry Program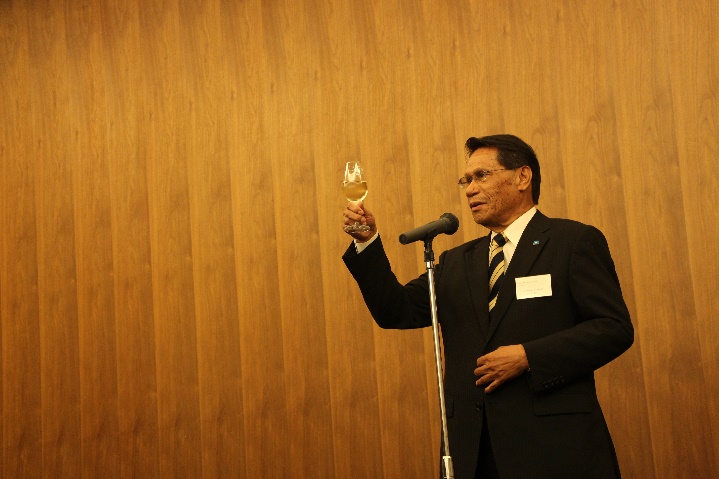 The participants joined by ambassadors from three countries in the Pacific, the Republic of the Marshall Islands, the Republic of Palau and the Federated States of Micronesia. Present at the party were politicians from the House of Representative who deal with issues related to Pacific, islands nations' representative from prestigious companies, and other individuals from various organizations.The president of APIC, Mr. Yoshiyasu Sato presented the opening remarks, explaining the overview of the program. Following his speech H.E Ambassador Kijiner gave a speech, and following that H.E Matsutaro from the republic of Palau made a toast.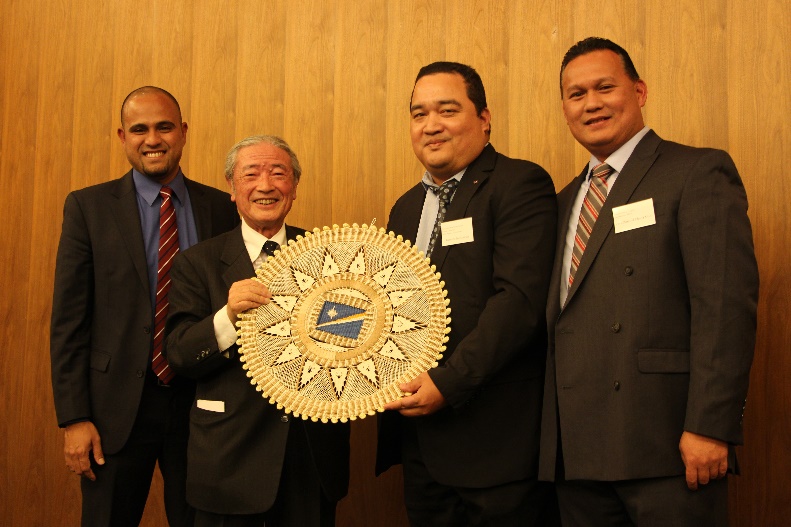 At the end of party, each of the three leaders gave a speech. One notable quotes from leaders speech included the following: "The Pacific ocean does not separate us, rather, it connects us." APIC will continue to promote international cooperation projects that strengthen ties between Pacific island countries and Japan.