Pacific Festa 2015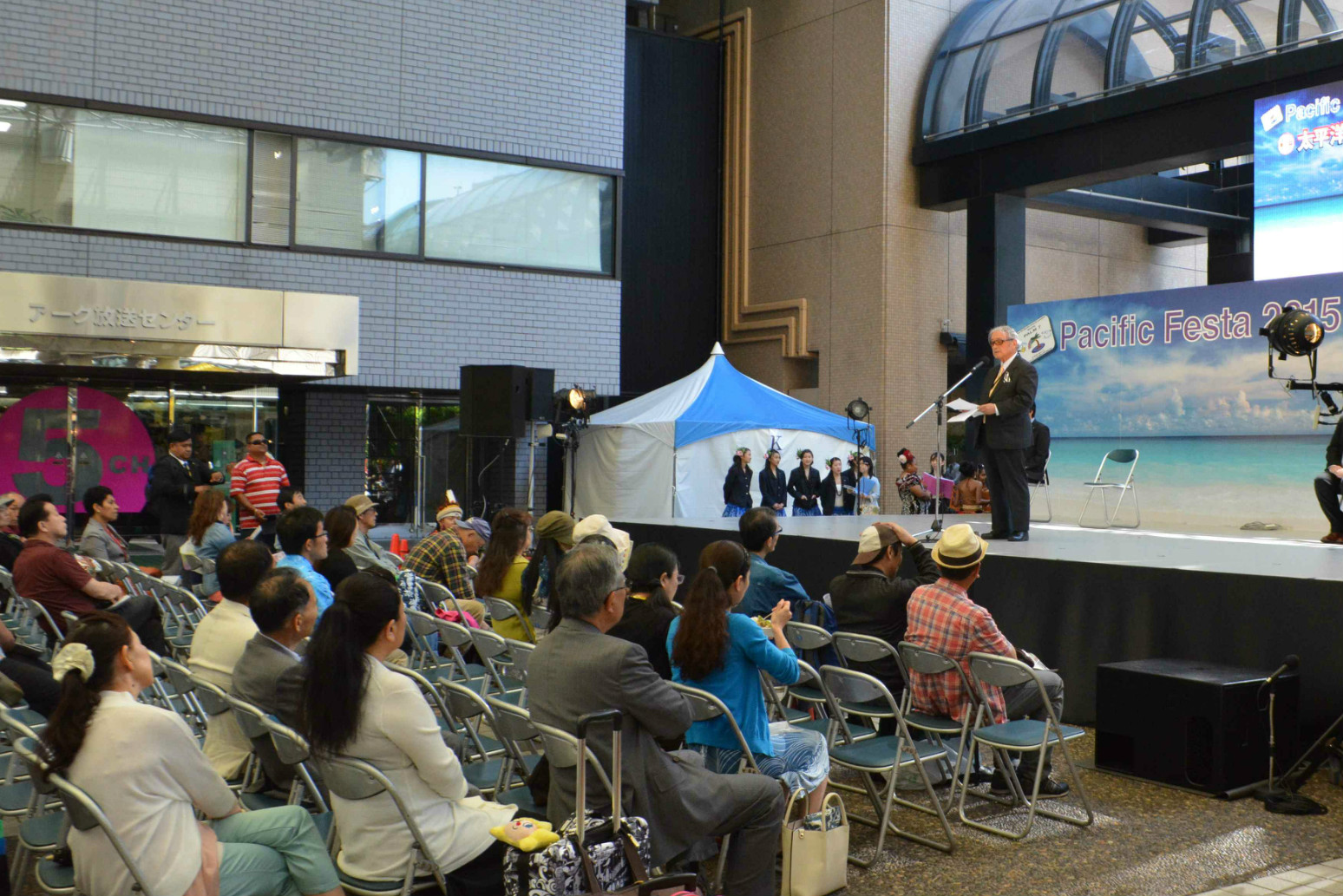 For four days from May 21st to May 24th, the "Pacific Festa 2015" was held at the Karajan Square in Akasaka, Tokyo. APIC provided multifaceted support for the program, including the "7th Pacific Alliance Members Meeting dinner on May 8th.
The "Pacific Festa 2015" is an associated event held for four days in conjunction with the 7th Pacific Alliance Members Meeting held in Iwaki City, Fukushima Prefecture.
On the opening day, leaders from the 14 nations gathered and took a tour of the festival grounds.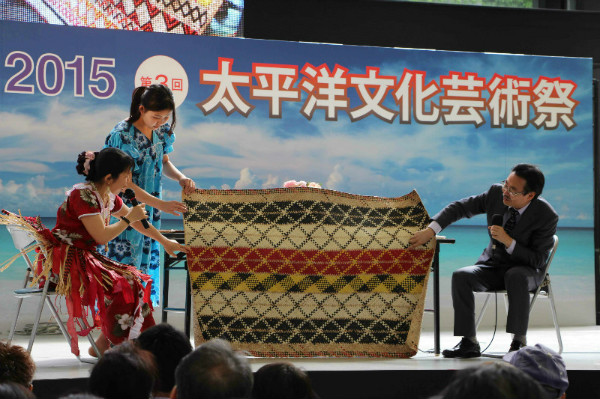 The stage at the front of the venue held dances, talk shows, and other performances by different groups, and always with a full audience in attendance.
There were also booths selling specialty items from the region, including wood carvings from Palau, salt candies from the Christmas Islands, and coffee from Papua New Guinea.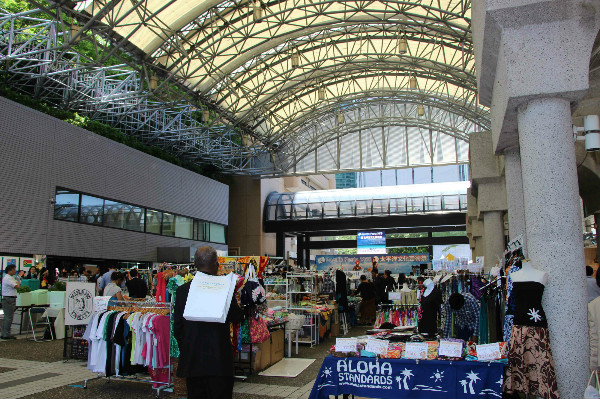 The next "Pacific Festa" will be held along with the planned 8th Pacific Alliance Leaders Meeting three years later in 2018.