Xavier High School Exchange Students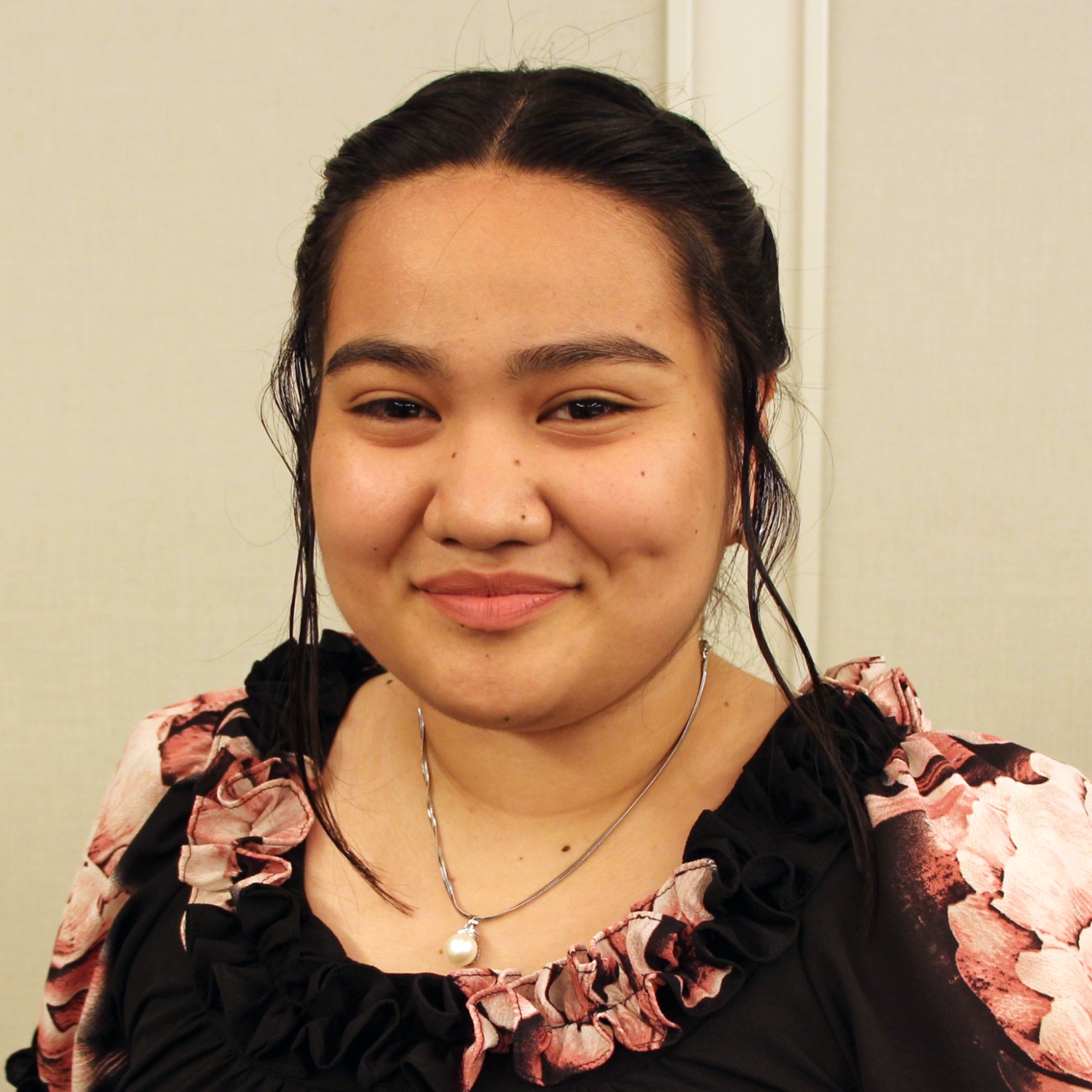 Mary Helen MORI
Course: Faculty of Liberal Arts
Major: International Business and Economics
Entered in 2014 - Graduated in 2018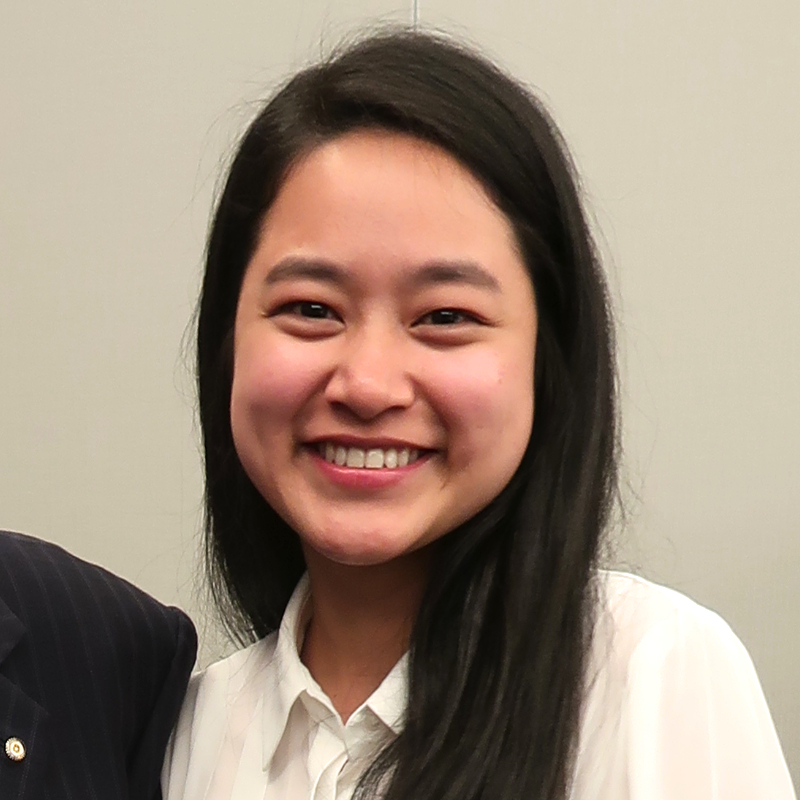 Risa OUE
Course: Faculty of Liberal Arts
Major: International Business and Economics
Entered in 2015 - Graduated in 2019
Introduction

 In 2015, APIC happily welcomed Ms. RISA Mariana Oue from Pohnpei, FSM to study at Sophia University. Risa enjoys expressing her musical talents by singing, playing the guitar and ukulele. She also likes spending time with her family, swimming, kayaking, and just being in the nature, for every chance she gets.
 Risa decided to apply to Sophia University because it was a new opportunity to study in Japan. While every Xavier student she graduated with was applying to universities in the United States, she noticed that she wanted to go to somewhere different. When the opportunity presented itself, Risa just knew that she had to apply. It was also a perfect chance for her to reconnect with her Japanese side of the family. Her father is Japanese, and she would be able to learn more about the culture and language.
 Risa graduated with a major in International Business and Economics in the Faculty of Liberal Arts. She was deeply interested in the courses she was taking in the major, since she enjoys working with numbers and learning about the behaviors of consumers with their effects on the economy. Risa especially enjoyed accounting classes because they were engaging and challenging. Accounting is one of the subjects where one learns through interactive studies, and so she was always doing some sort of class activity. This meant she had to be mentally awake and active at all times to keep up with the class. Every class session kept her on her toes and left her wanting to learn more.
 Risa's favorite part of living in Japan was being able to go to places whenever she wanted. The train system makes it very easy to travel around Tokyo and whole Japan. She'd never run out of activities to do or new places to explore.
 Risa is grateful for the four years she got to spend in Japan. She was able to live the true Tokyoite experience, from commuting to school and back in jam-packed trains during rush hour, to going all out on a free night with yakiniku and karaoke. There were definitely some tough times having have to adapt to the city life, but was fortunate to have a few fellow Micronesians with her to cope with it all.
 The education at Sophia is about educating the mind in all relevant areas of study through its liberal arts program and encouraging each person to share one's experiences as well as look beyond one's perspective. The diverse student body makes it possible to meet people from countries where she never met before and learn about their varying cultures. This is what makes unique about the education experience at Sophia. One can receive a well-rounded education while becoming a conscious individual, educated of the issues and cultures from around the world.
 As a message to her fellow Micronesians, Risa has this message. "Whatever your plans are after high school, take advantage of the countless opportunities to continue learning and growing. Stay curious about the world around you and be open to the idea of pursuing your higher education in a foreign country like Japan. Don't be afraid to take the path less traveled. You'll end up learning a lot about yourself and befriending some inspiring people like I did. You can always reach out to your fellow Micronesians who've been through the college experience for guidance. We are here to help. "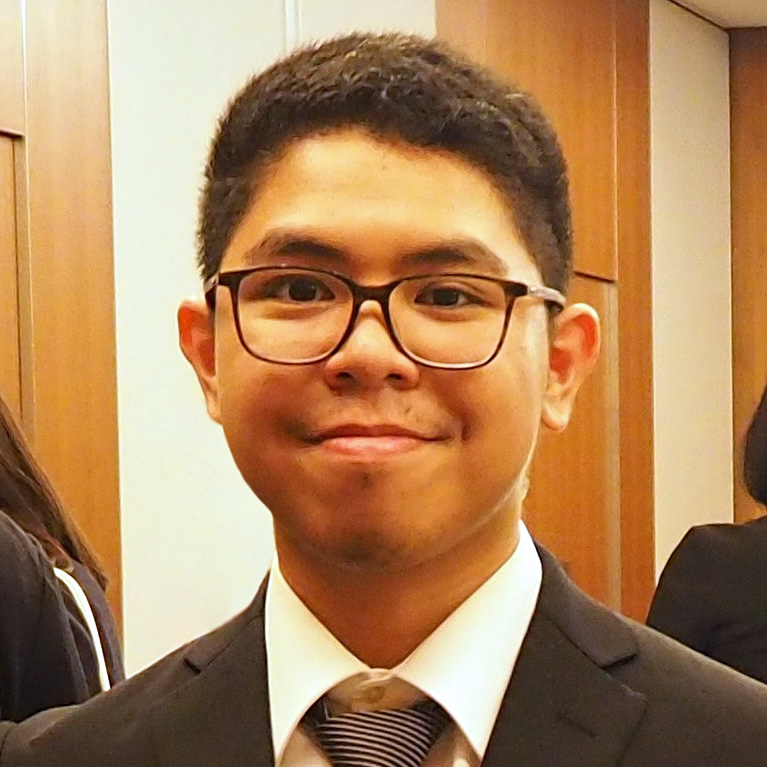 Andrei Miguel RONQUILLO (Miko)
Course: Faculty of Liberal Arts
Major: Comparative Culture, Literature and Art History
Entered in 2016 - Graduated in 2020
Introduction

 This is Andrei Miguel Ronquillo, also known as, Miko! He is from the island of Chuuk, FSM, and has lived there all his life, until he moved to Japan to study at Sophia University. He has many interests and talents that make his life here in Japan so much fun. Some may be reading fiction, drawing, cooking food, interacting with various media outlets, dancing, and exercising at the gym.
 Miko believes that education in Japan is a gateway for many further opportunities, with his major being in Literature and Art History. His studies allow him to understand the culture of different places as Japan, through both its literature and its art. For example, it is possible to examine the films and music, and how they evolved due to the occurrences from a period and influenced each other. As for life in Japan, he is enjoying it immensely and from living in an international dorm, he was able to broaden his worldview.
 To the students of Xavier High School, living and studying here in Japan is a unique experience that he feels could not be duplicated. Miko was able to meet interesting people from around the world with different cultures and beliefs, eat unique Japanese cuisine and explore Tokyo by himself, to name a few of those experiences.
Furthermore, Miko feels that the Micronesian community in Japan is really supportive and will aid the students in any way they can along with organizations like APIC. Overall, life here in Japan for him was pleasant and memorable.
 Here is Miko's message to the students of Xavier High School and others in Micronesia. "To the students of Xavier High School, The United States and Japan are two of the choices for college education after Xavier High School. In regards to Japan, however, I can say that if the opportunity presents itself then you could definitely take a chance and trying it out. Living and studying here in Japan is a unique experience that I do not think I can ever duplicate considering the culture, language, and people I interact with, and an experience I do not regret partaking in. I was able to meet interesting people from around the world with different cultures and beliefs, was able to eat unique Japanese cuisine, and was able to walk around and explore Tokyo by myself to name a few of those experiences. Furthermore, the Micronesian community in Japan is really supportive and will aid the students in any way they can along with organizations like APIC. Overall, life here in Japan for me was pleasant and memorable, and I am fortunate enough to be given the opportunity to experience it. Once again, if the opportunity presents itself, do not be afraid to take it."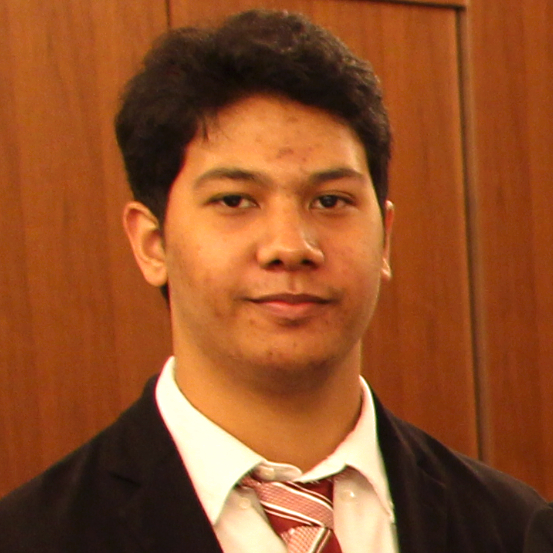 Shaun MINGII
Course: Faculty of Liberal Arts
Major: International Business and Economics
Entered in 2017 - Graduated in 2021
Introduction

 This is Shaun Mingii from the island of Pohnpei, FSM. Like many other Micronesians, Shaun plays the ukulele to relax, and enjoys playing baseball and basketball. When his time at Xavier High School was over, deciding whether to or not to attend Sophia University was not easy. There were many things to consider as this would affect his life for four years, yet in the end, there were more positive factors to consider. For example, he was always a fan of Japanese cartoons (anime), and actually looked forward to living his life here in Tokyo. He also researched Sophia University and became interested in the programs offered, and appreciated that it is a Jesuit university. He enjoys every aspect of his life in Japan, but his favorite part is simply to interact with others and learn more about them and their cultures. He has been to small cultural exchange meetings/programs, where did he not only learn about others, but was also able to share about his own culture.
 He has enrolled in the Faculty of Liberal Arts and majored in International Business and Economics. Shaun feels having such a major would surely help him in future endeavors. He would be able to go back to the FSM and find a decent job that would be beneficial to many. One of his favorite courses taken so far is called "Women and Men in the Labor Market". Shaun took this class hoping to learn a lot about gender discrimination within businesses, which he successfully learned with many different aspects. Although there may be gender inequalities within some businesses to some extent, there are also some misunderstandings regarding the situation. With the knowledge gained within the class, Shaun hopes he can help others understand more about the situation. The education here at Sophia means a lot to Shaun, where he says he is here "because of all of the people who have and are supporting me, and would like to live up to their expectations and do my best. Sophia has a good reputation, and it lives up to it. Being able to study at such a University is an honor."
 As advice to any student from Xavier High School, Shaun says "Before coming to Japan, I was worried about how different it would be from the island life that I know...but I gathered up all my courage and decided on going. Of course, I had some struggles in the beginning but eventually I adjusted to life here in the city. Ever since then I've been enjoying my time here. So, to all of you out there who are applying for Universities abroad, don't worry. I encourage you to explore all your options."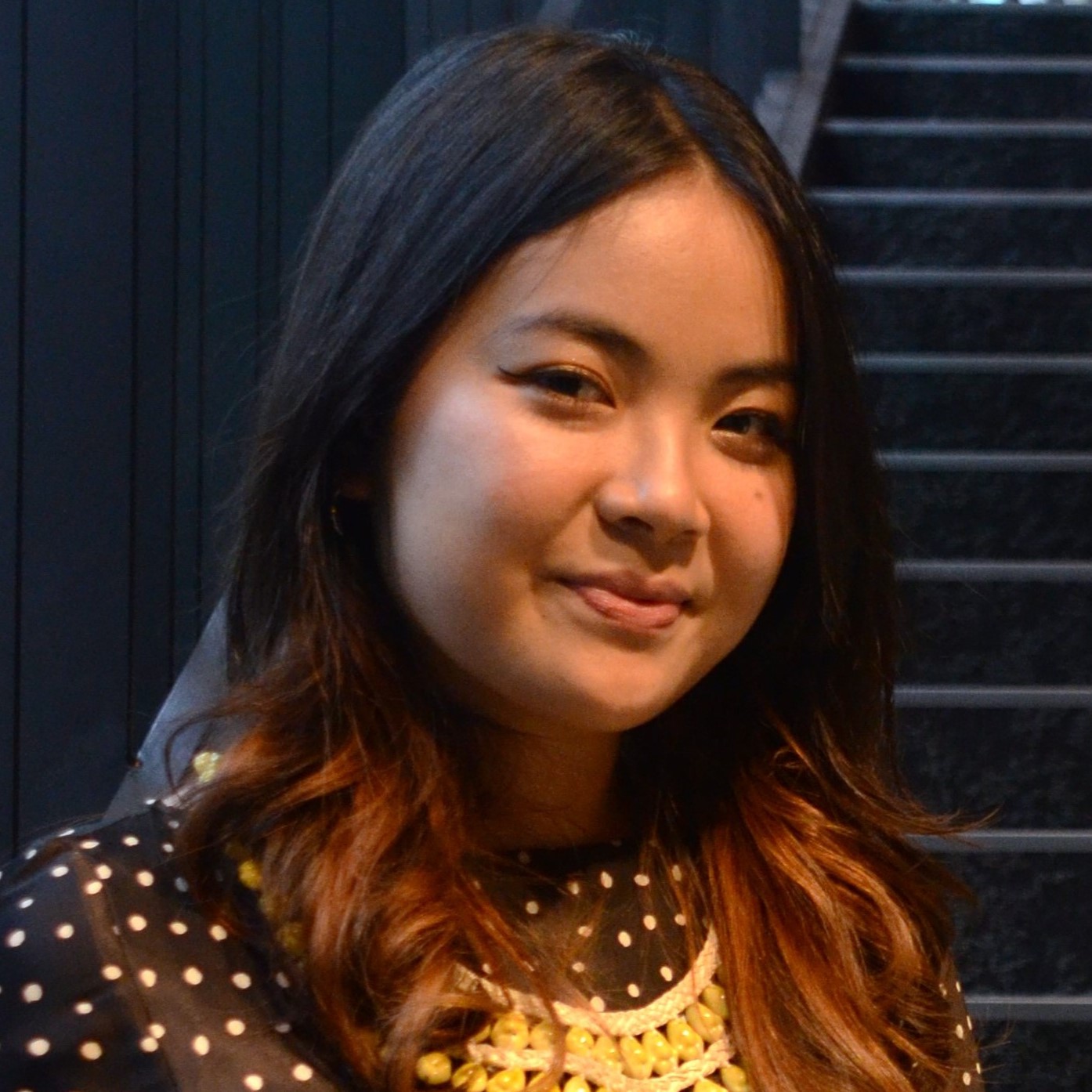 Chloe ARNOLD
Course: Faculty of Liberal Arts
Major: International Business and Economics
Entered in 2018
Introduction

 We are pleased to introduce Chloe Arnold, from the island of Chuuk, who we happily welcomed to Tokyo in 2018. During her free time, you can often find her in a book. Reading is especially important for her life, since it helps her develop critical thinking skills, provides information, and influences her thoughts and feelings that help her understand different aspects in life. Her interest in learning also inspired her to apply for the Sophia University, and she had always wanted to study in a new environment.
 When the opportunity was presented, Chloe was interested in spending her time exploring Japan's unique culture, tradition, and norms. She was also impressed with Sophia's recognized status in Tokyo and says "it would be an honor to graduate" from Sophia. In preparation for her arrival, Chloe familiarized herself with the school policies and course requirements via the university website. At the same time, she was in constant communication with us, here at APIC, and the other scholarship recipients that had already been here.
 Chloe proudly entered into the Faculty of Liberal Arts in International Business and Economics. Her interest in economics began at Xavier High School. Her interests grew further when she took courses, such as principles of microeconomics and introduction to accounting. These courses helped her understand the mechanisms of the economy and the daily decision-making processes by businesses. Chloe also enjoys taking her sociology classes and learning the functions of the society.
 The education that she receives at Sophia is the first step in shaping Chloe's future, and earning the degree will increase her chances of achieving her dream job. Her favorite part about living in Japan is the unique culture, and she finds that the people are polite. At first, living in Japan was quite challenging for Chloe. But over time, she learned various things and got used to the daily life, now enjoying her life very much.
 As a message to Xavier High School students and other Micronesians in regard to her time in Japan, she stated; "Living in Japan, I picked up two important lessons. I learned how to adapt to an entirely new culture and environment. Being away from home, I learned how to be independent, to be my own person. At first, I found the transition quite difficult. But with the help of APIC and the other Micronesians as well as Sophia students, I later became accustomed to the Japanese ways. I would have to say I am enjoying my time here and would not have it any other way."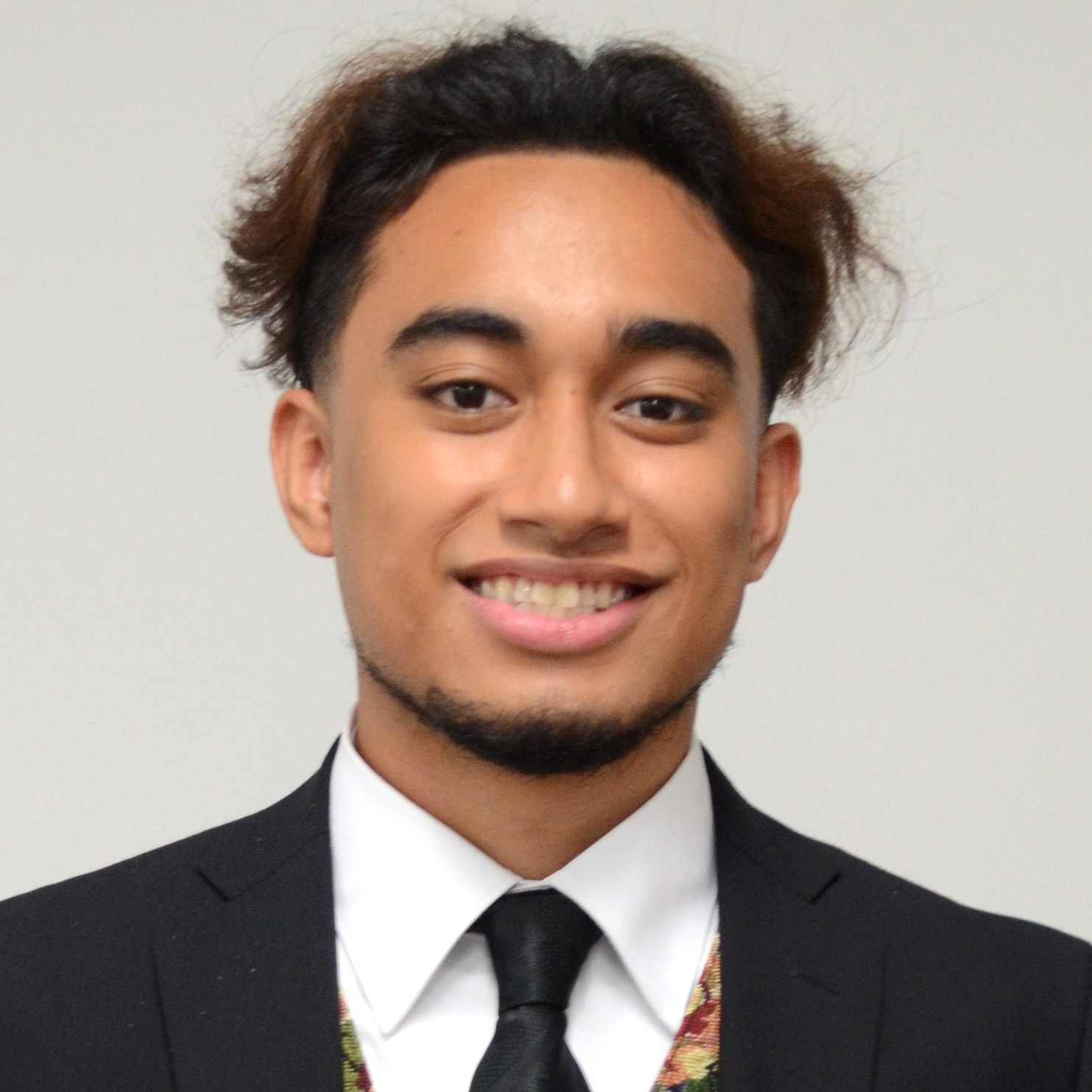 Paul CHARLEY Jr.
Course: Faculty of Liberal Arts
Major: Social Studies
Entered in 2018
Introduction

 In the Fall of 2018, we welcomed Mr. Paul Charly Jr. Paul's early life was spent in Texas, USA, and then he spent the majority of his life on the island of the Sleeping Lady, Kosrae, FSM.
 Paul has quite an adventurous spirit, where he enjoys exploring different traditions and food experiences. His personal hobbies include playing sports, specifically basketball. He also enjoys reading novels. Paul had always dreamed of visiting Japan, especially since he had a family member who had been to Japan before.
 He was glad to take the opportunity to study abroad as well. In preparation for his studies, Paul tried to learn Japanese as well as the cultural everyday etiquette that has been established. He had also reached out to a native Japanese, his former Japanese teacher at Xavier High School, who briefed Paul on life in Japan. Now at Sophia University, Paul is studying Social Studies. He enjoys learning about functions of politics in modern society, as we humans continue to develop over time. He is interested in the government and how he can contribute his role in society.
 The education that he receives provides him a clear path to his future. Although he has a great interest in society, Paul's favorite subject in school is Japanese. He enjoys studying the language as well as Japanese culture. By learning these matters, he was able to incorporate things such as where to visit, what to eat, etc. into his daily life as a college student and a foreigner.
 As a message to other Xavier High School students, Paul wrote; "Life can be tough most of the time, but as long as you set your eyes on something, you will eventually overcome the many obstacles standing in your way. I live by this statement every day, even back in high school. I set my eyes on graduating from Xavier, and I achieved it! Now, my ultimate goal is to get to the finish line here at Sophia University. I would not be where I am today without the warm-hearted guidance and encouragement that Xavier had offered to me. Because of Xavier, my life in Japan has been less of a challenge as I continue to set the world on fire every day. Japan is a great country with an amazing culture, and I wish more students at Xavier could get the opportunity to see it for themselves. Salute to Xavier and everyone who has made my life in Japan an exciting adventure!"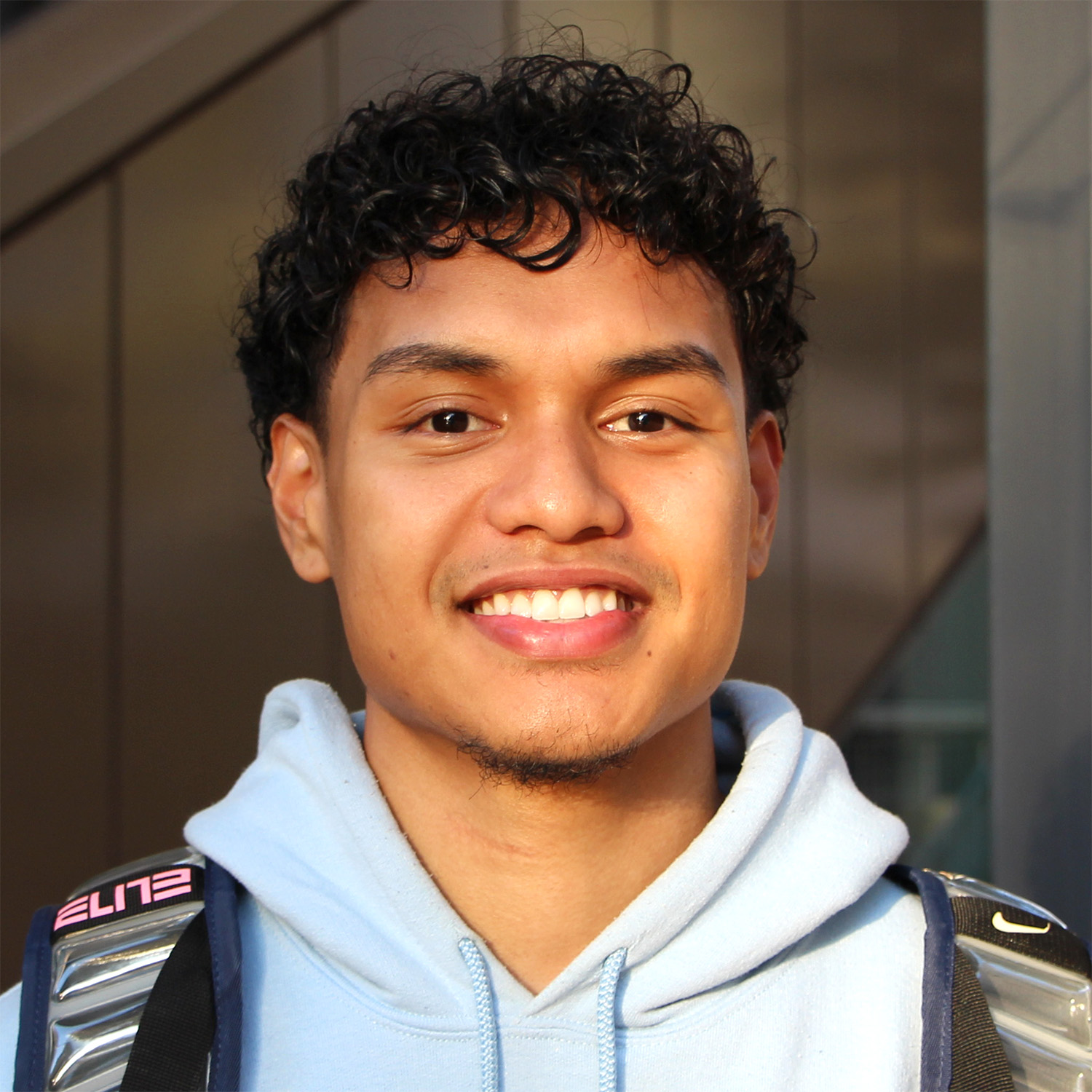 Ubai KINGZIO
Course: Faculty of Liberal Arts
Entered in 2019