4th Term MCT Exchange Students & 5th Term Xavier Exchange Students Graduate Sophia University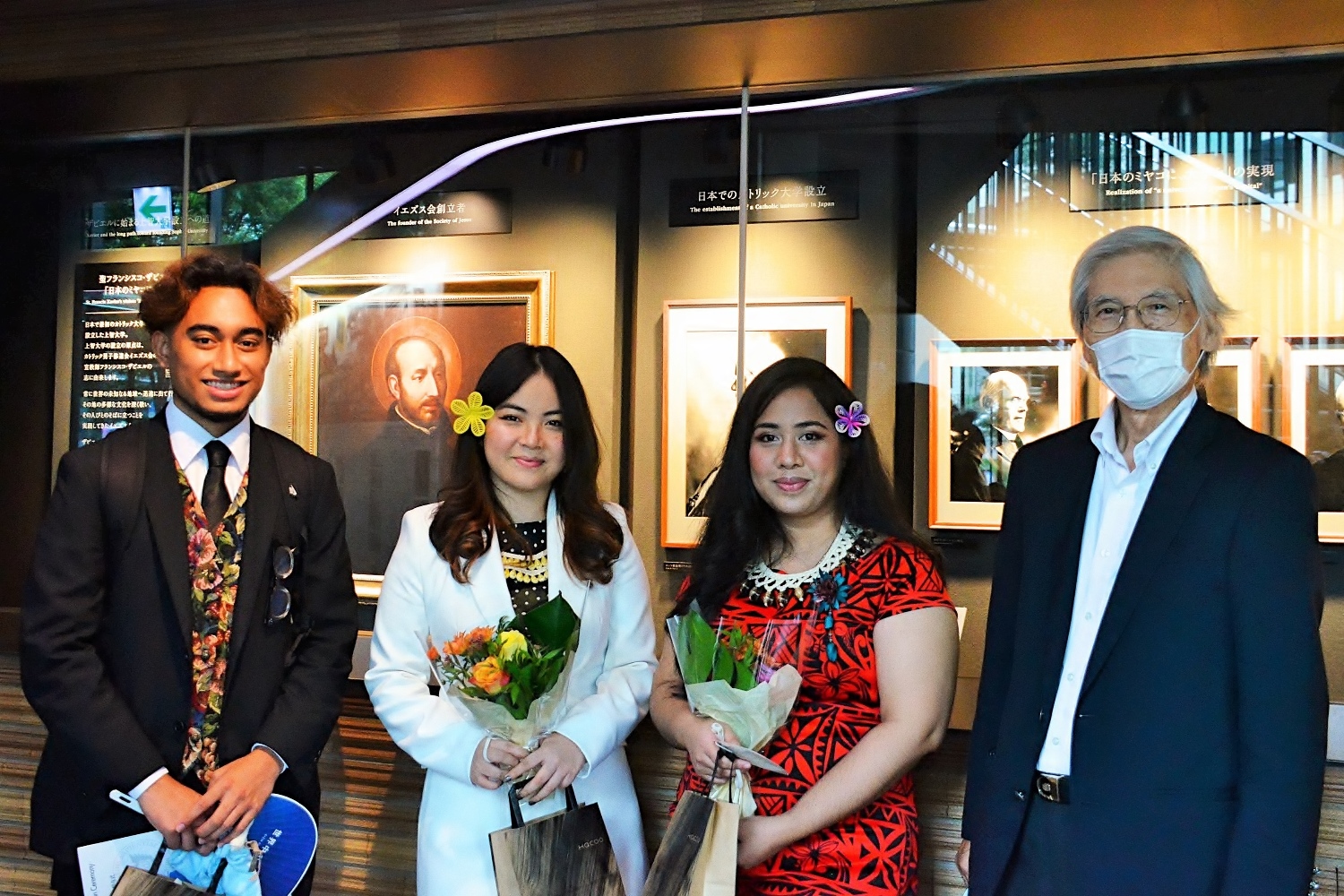 (From left: Paul, Chloe, Darla, APIC President Shigeie)
On September 20th, 2022, Ms. Darla Yatilman of FSM graduated Sophia University Graduate School, and Mr. Paul Charley Jr. and Ms. Chloe Arnold (both from FSM) graduated Sophia University. Darla has entered the graduate program as a 4th term APIC-MCT exchange student and studied for two years, Paul and Chloe has entered the university as a 5th term exchange student and studied for four years at Sophia.
The APIC-MCT Exchange Student Scholarship Fund was created upon the agreement of APIC, Sophia University, and MCT; the program focuses on the development of human resources from the perspective of environmental conservation. This graduate program enrolls students from the three nations of the Micronesia area into Sophia University Graduate School of Global Environmental Studies to obtain their masters degree in said field. From the program's establishment in 2017, seven students have graduated and currently two students are matriculating, spending their days researching their respective topics.
The Xavier Exchange Student Support program was started in April 2014 between APIC and Sophia University, stemming from the Sophia-APIC Xavier High School Exchange Student Scholarship. The program between Sophia University, APIC, and Xavier High School appoints exchange students from Xavier to Sophia University under the Memorandum of Understanding (MoU) between the three members. To date, six students have completed their studies and graduated Sophia University through this exchange program.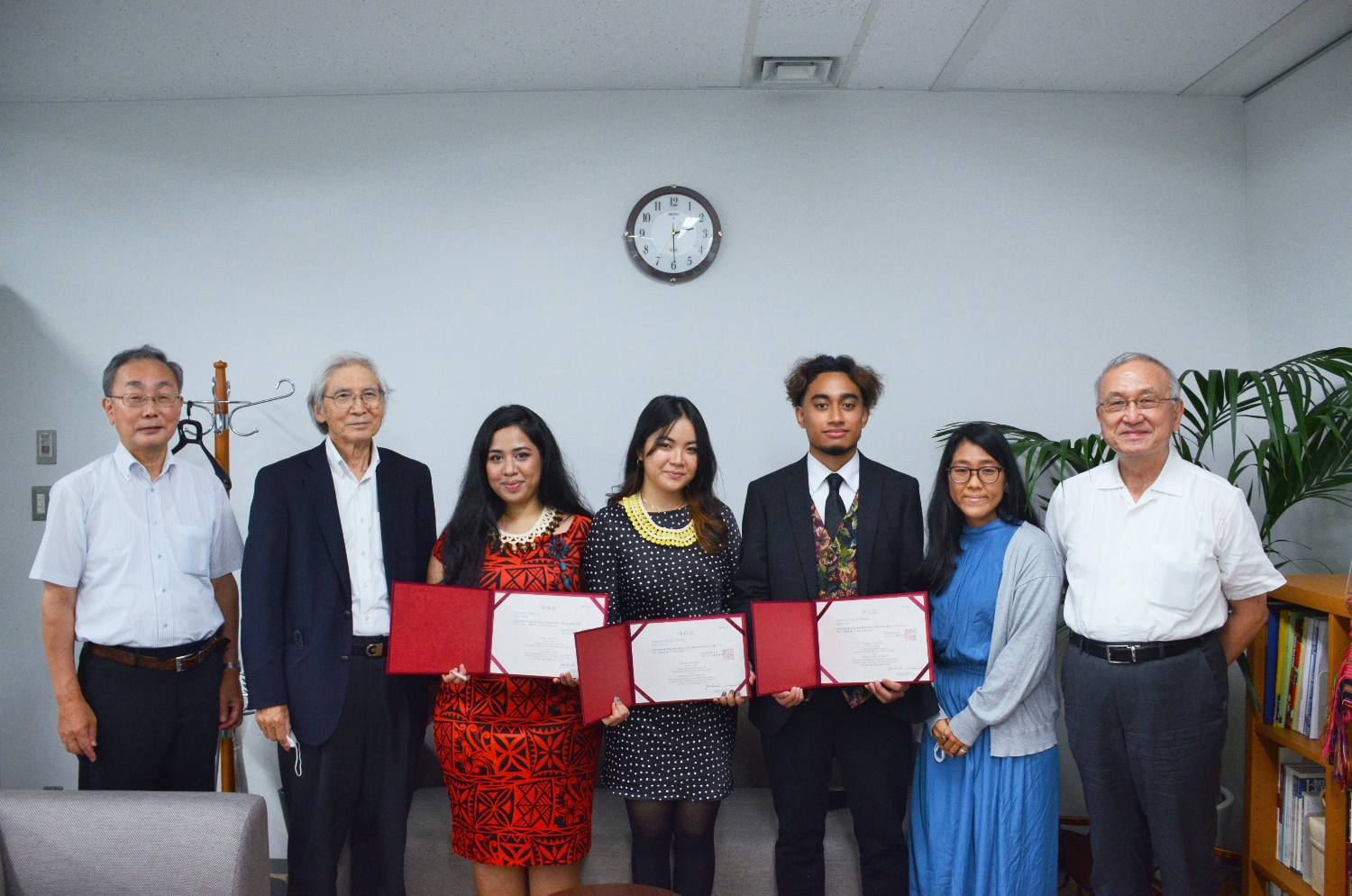 (At the APIC office)