4th Term Xavier Exchange Student Graduates Sophia University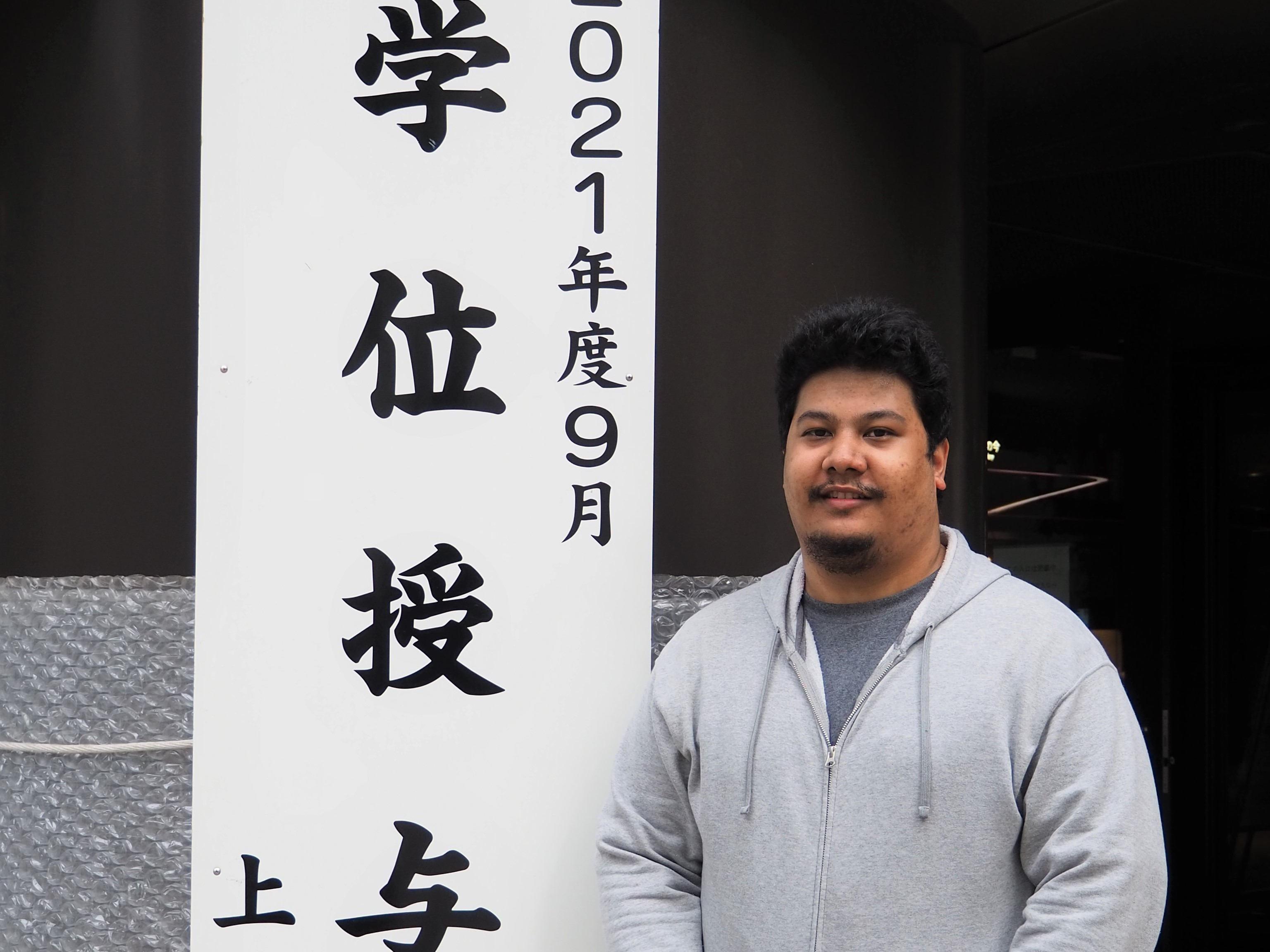 On September 17th, 2021, Mr. Shaun Mingii graduated Sophia University. He entered the university as a 4th term exchange student and studied for four years at Sophia.
The Xavier Exchange Student Support program was started in April 2014 between APIC and Sophia University, stemming from the Sophia-APIC Xavier High School Exchange Student Scholarship. The program between Sophia University, APIC, and Xavier High School appoints exchange students from Xavier to Sophia University under the Memorandum of Understanding (MoU) between the three members. To date, nine students have entered Sophia University through this exchange program, and four have completed their studies and graduated.