APIC-MCT Cooperation Project
Aid Provided for Water Pipe Replacement in Tomwoaroahlong, Kitti, Pohnpei State, FSM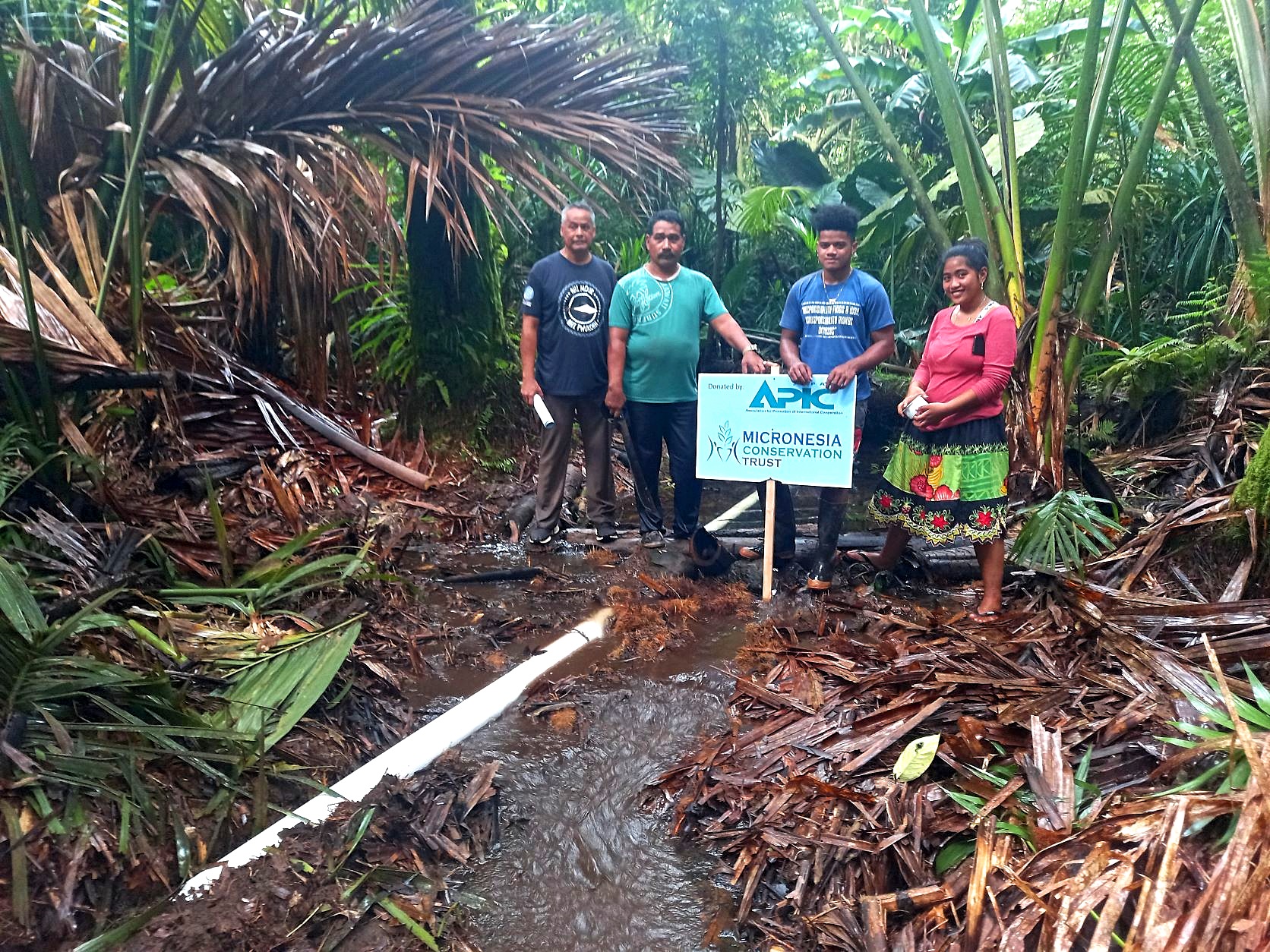 In July 2022, APIC responded to a request by MCT (Micronesia Conservation Trust) and provided 11,200 USD in aid towards replacing deteriorating water pipes in Tomwoaroahlong in Kitti, Pohnpei.
Tomwoaroahlong is one of the few villages in Pohnpei that is not located next to a major river; the residents' source of water was a small spring located nearby. The three aims of this project were 1. To provide a safe and clean water source to the approximate 800 village residents 2. To reduce the risk of water-borne diseases, and 3. To deliver a safe water source for the longterm. The project consisted of connecting the spring source to two water tanks and distributing water appropriately to all village households. The previously existing water pipes were also repaired, and the decrepit and corroded metal pipes were replaced with more durable and safe PVC pipes. Local residents undertook the job of replacing the pipes themselves.
The new facilities will help to deliver at least 1,000 gallons of water to each household, and provide clean water for use 24/7. Over 2,000 pipes and faucets were installed along with repairs made to an older 3,000 gallon tank, making it temporarily useable during droughts.
APIC, through MCT, has been supporting pipe replacement projects throughout the Micronesia region, and this latest project was also completed with the cooperation of local residents to improve the surrounding environment. APIC will continue to strengthen its ties with MCT in order to provide aid in helping to tackle environmental problems the Micronesia region is facing.