Fall Semester 2018 Sophia University Short-term Internship Program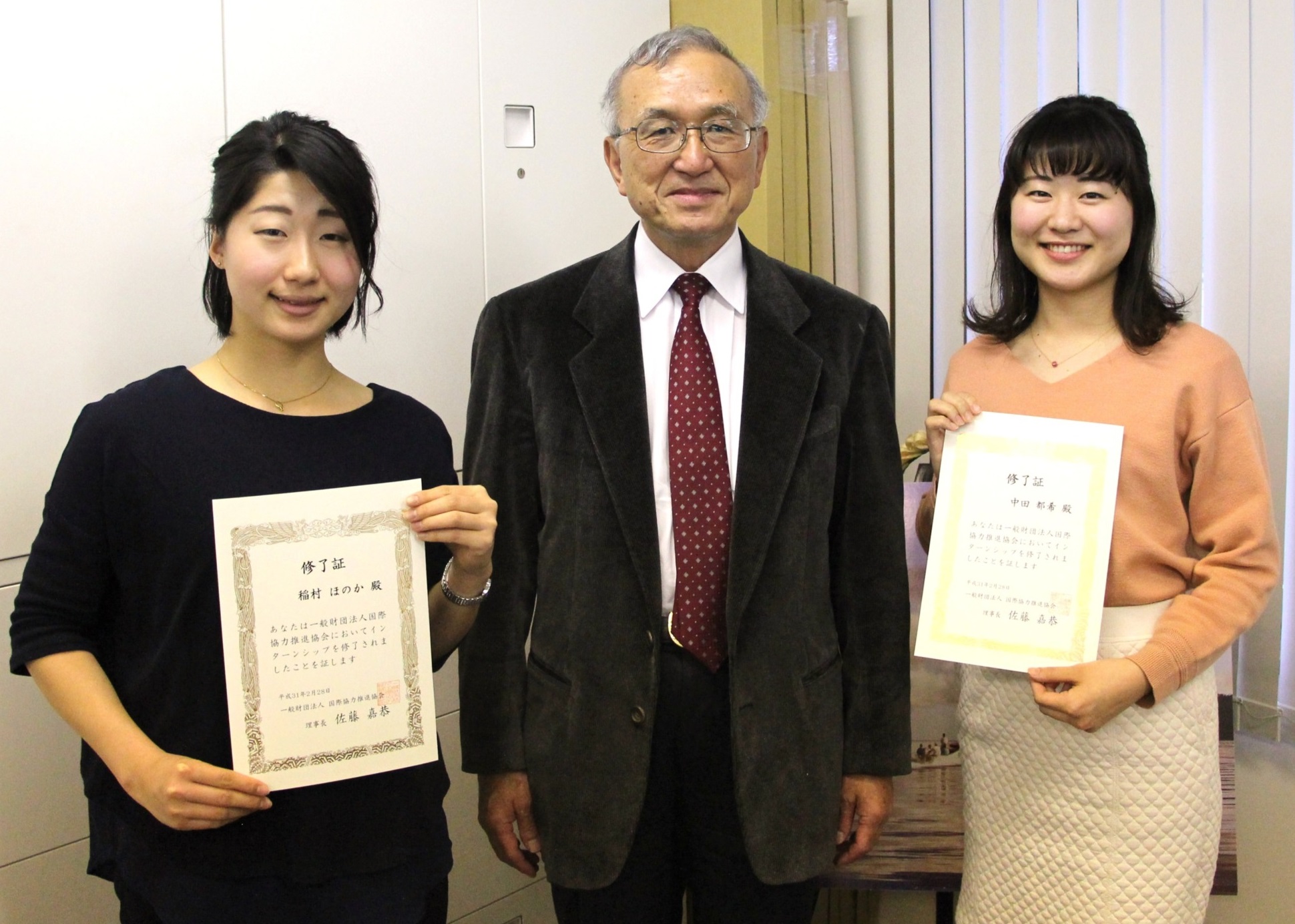 (From left: Ms. Inamura, APIC Executive Director Mr. Sato, Ms. Nakata)
Under the MoU signed between Sophia University and APIC, two students came to APIC to intern for approximately one month from February 1st to 28th, 2019. The students came to APIC as part of Sophia's Global Internship Course.


The internship course at Sophia University takes place during spring and summer vacations, along with before and after preparations and lectures, and papers to hand in in order to receive credit. During the internship, the students conducted interviews, helped with organizing events with the Ministry of Foreign Affairs, and experiencing office work such as taking phone calls and greeting guests.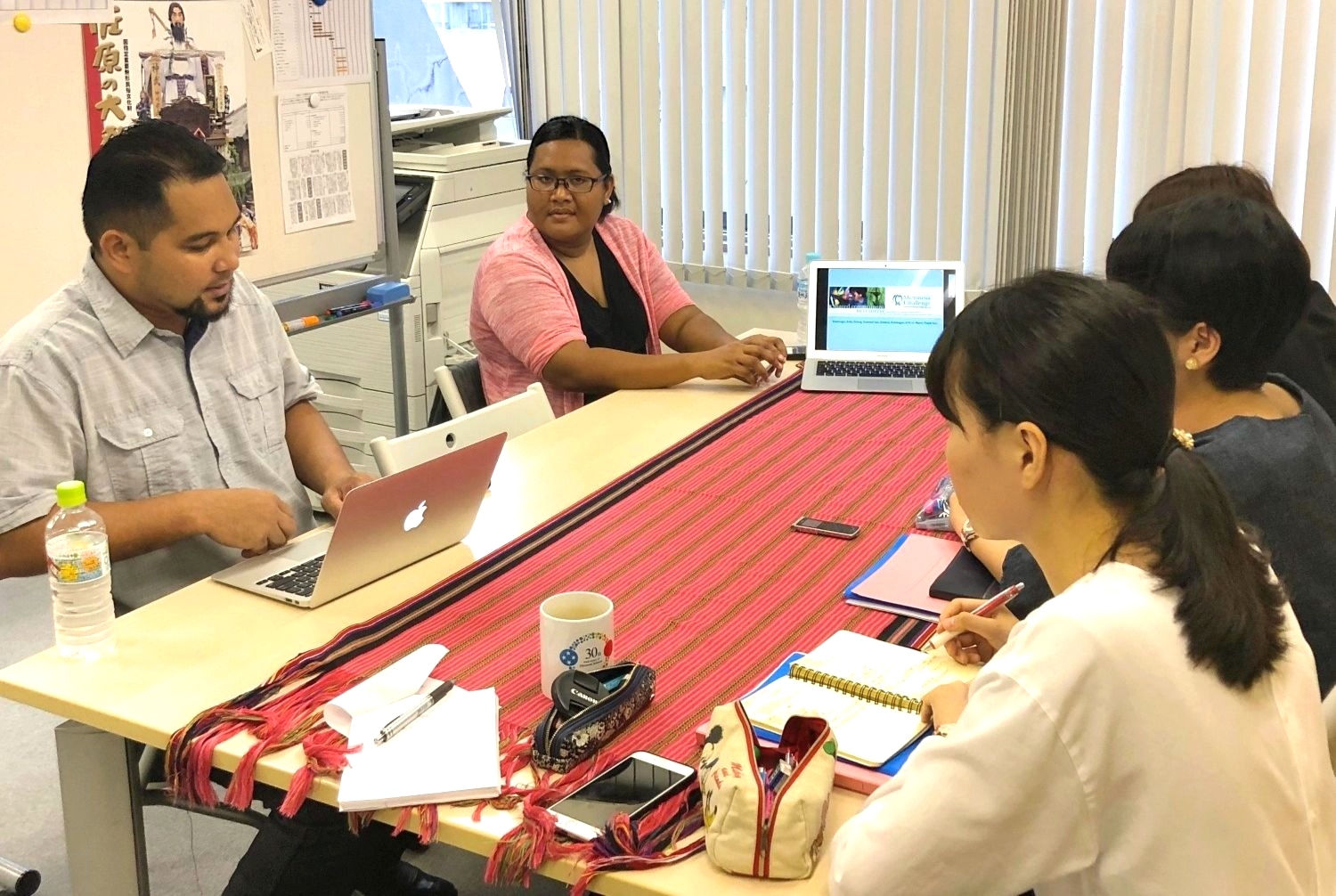 On July 6th, 2018 the interns interviewed Mr. Bradford Mori and Ms. Bertha Reyuw who are studying at Sophia University Graduate School under the cooperation agreement signed between APIC and the Micronesia Conservation Trust (MCT). The subject of the interview was MCT's efforts in regards to environmental problems.
Interview with APIC Trustee Mr. Honda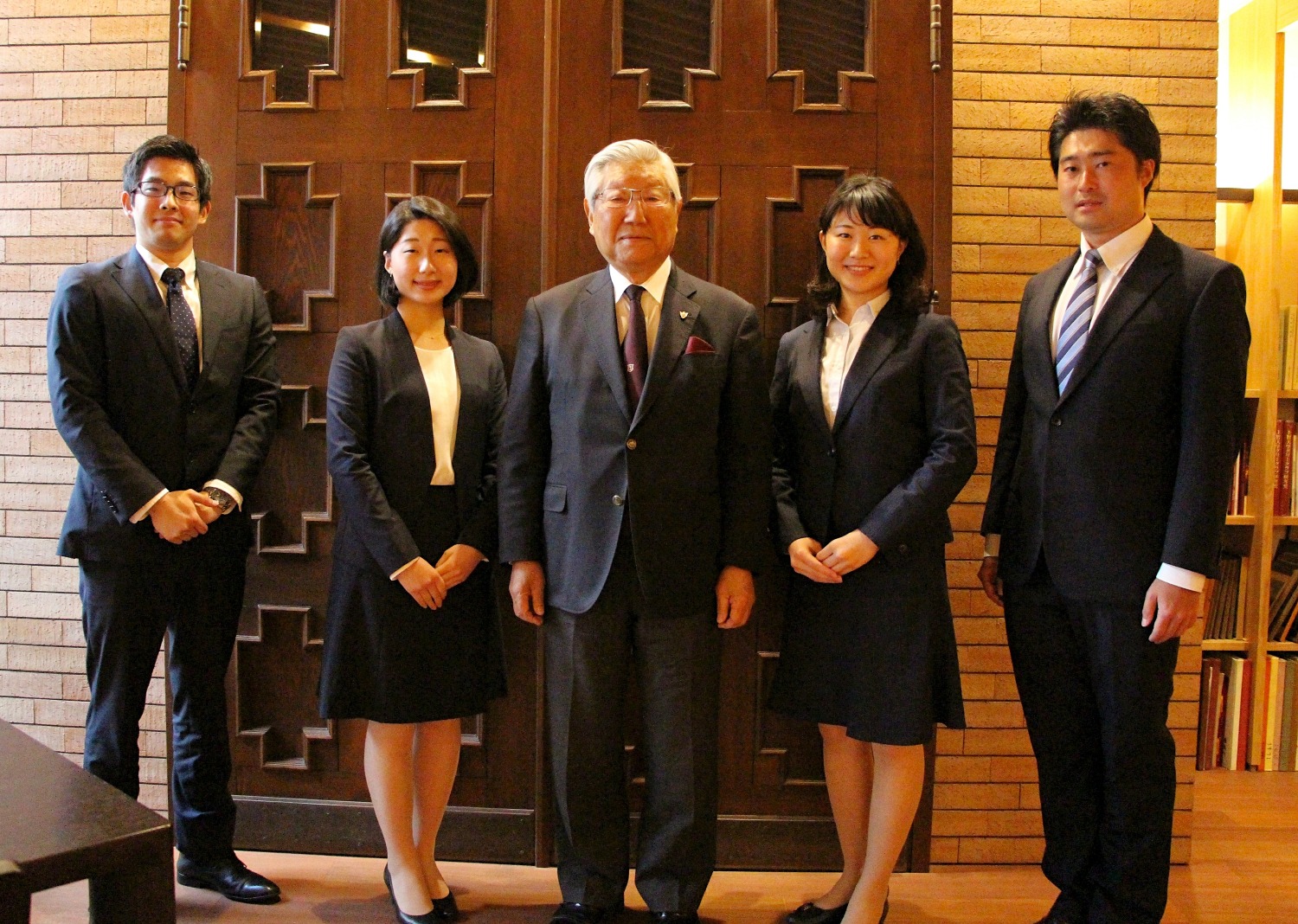 The Fall 2018 interns conducted an interview with APIC Trustee Mr. Honda. They were in charge of the entire process from researching his career and history to create questions, and arranging, conducting, and writing up the interview.