Support for 2022 Japanese Language Speech Contest in Trinidad and Tobago
2022.10.18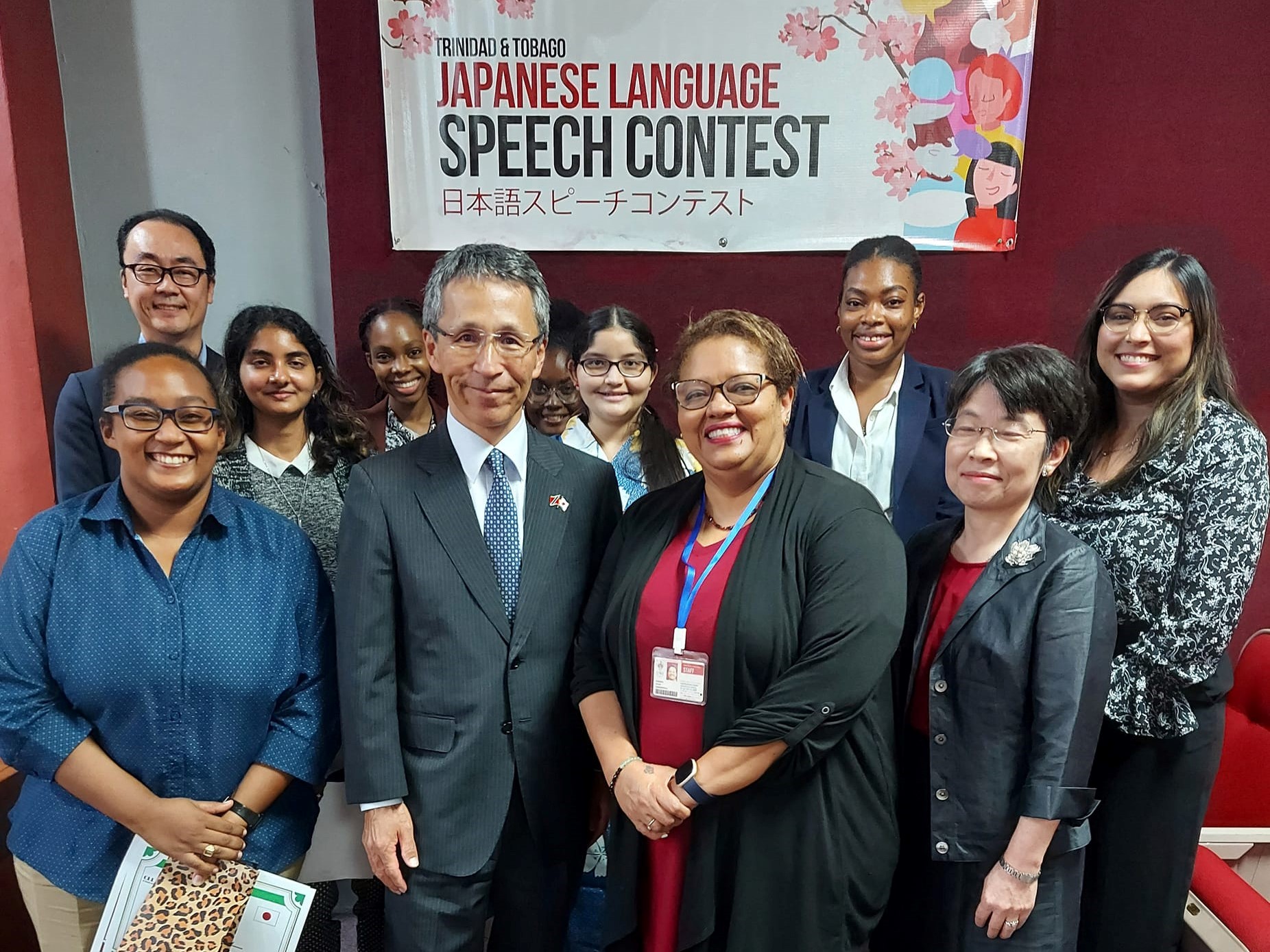 (Photo provided by Japanese Embassy in Trinidad and Tobago)
On September 30th 2022, the Japanese Embassy in Trinidad and Tobago in conjunction with the University of the West Indies (UWI) St. Augustine Campus Centre for Language Learning held their fifth Japanese Language Speech Contest. The contest took place with the cooperation of the Japan Foundation and Caribbean Gas Chemical Limited (CGCL), with APIC sponsoring the event as the year prior. This was the first time the speech was held in-person since the start of the COVID-19 pandemic, and the energy and excitement could be felt throughout the room.
The contest was categorized into two levels: elementary and intermediate, and after the contestants delivered their speech a guest speaker (a student who has spent time in Japan) also presented a speech. There was a total of five contestants-three competing in the elementary category and two in the intermediate. The topic for the elementary level contestants was "Sightseeing areas and recommended places for tourists in Trinidad and Tobago", and "Environmental problems and solutions in Trinidad and Tobago" for the intermediate competitors. Contestants gave their speeches while using slideshows to illustrate their point. There was a short Q&A time for intermediate participants after their speech. The guest speaker spoke about their time living in Fukuyama, Hiroshima prefecture. The contest was a good opportunity for the students to express their individual thoughts in Japanese.
In addition to those from the Centre for Language Learning, Japanese Ambassador to Trinidad and Tobago Mr. Matsubara, his wife as one of the judges, and members of CGCL and Japan Foundation of Mexico were in attendance. After the results were announced, small prizes were given to the winners. One of the winners has been participating since the first speech contest was held, which was a positive sign of their passion for continuing to study Japanese.
Many people from Trinidad and Tobago have an interest in participating in Japan's JET (Japan Exchange and Teaching Programme), and an overall strong interest in Japanese language and culture could be felt. APIC plans to continue its support to increase understanding of Japan in the Caribbean region.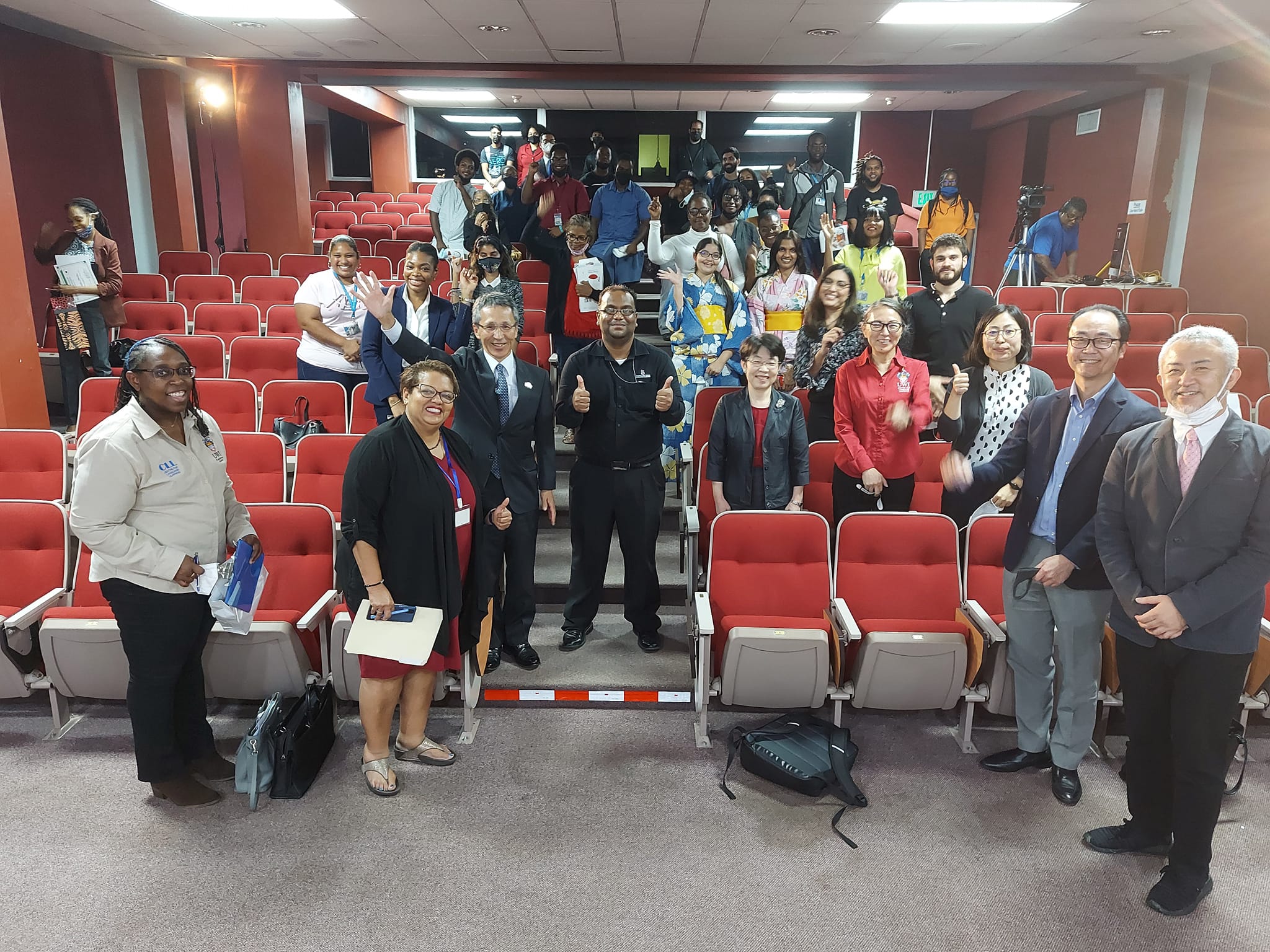 (At the contest. Photo provided by the Japanese Embassy in Trinidad and Tobago.)