Federated States of Micronesia President Panuelo Reception
2019.11.21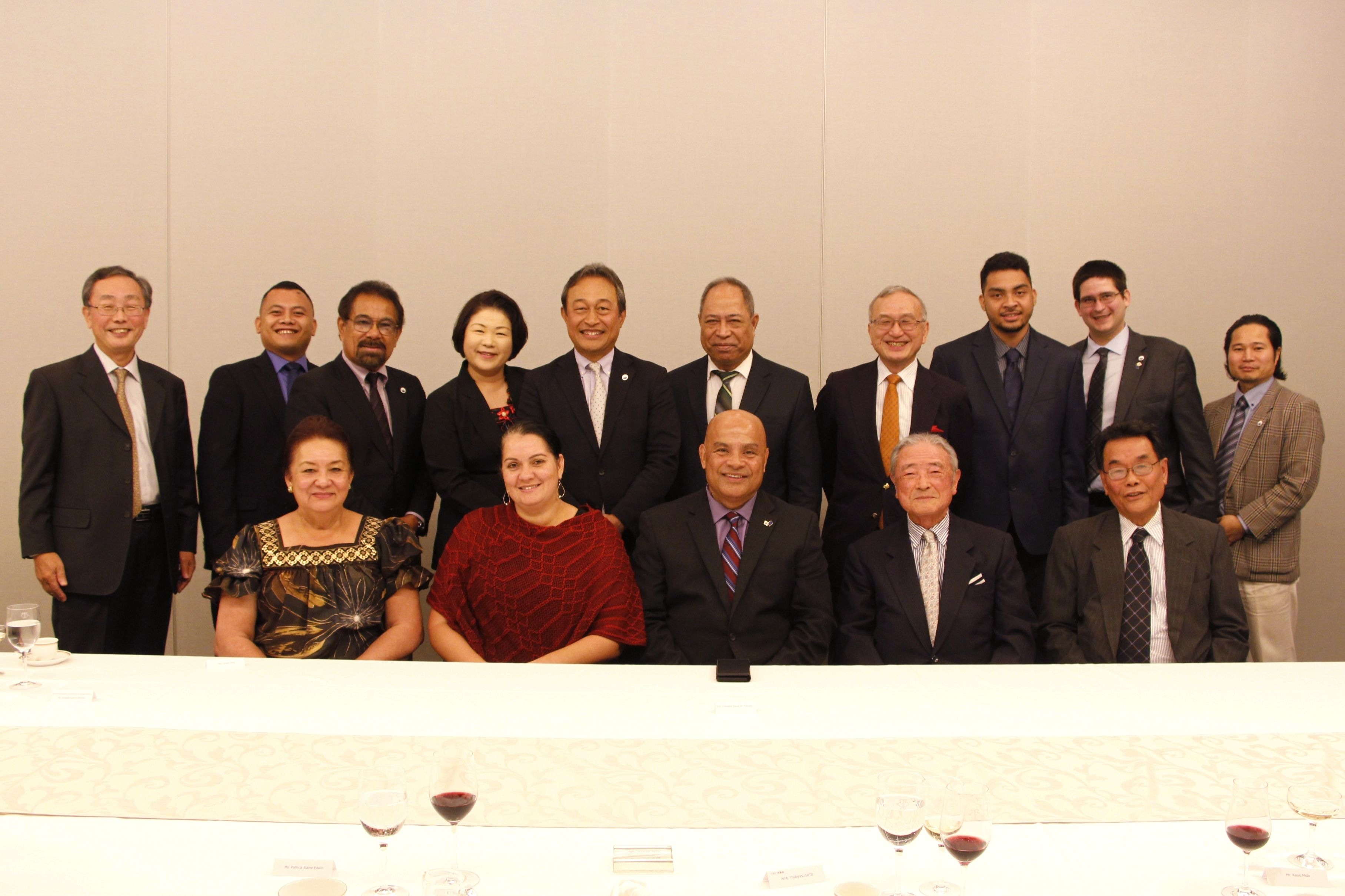 (At the Tokyo Club. First row center: President Panuelo)
On November 11th, 2019, APIC President Peter Sato held a welcome dinner for the ninth president of the Federated States of Micronesia, Mr. David Panuelo to celebrate his coming to Japan. President Panuelo took part in APIC's Pacific Leaders Invitation Program in February, 2016 as a member of the Congress.


At the dinner, President Sato talked about the lengthy culmination of ties between the Federated States of Micronesia and Japan, as well as talking about the significance and potential of APIC's Xavier Exchange Student Scholarship Fund.
President Panuelo expressed his gratitude for the program which APIC offered, which he said had a big influence on his career, and was able to become a bridge between Micronesia and Japan. He also expressed his thanks for the other APIC programs focusing on Micronesia, and showed an inclination to support APIC's activities.