President of the Republic of Fiji and APIC President Sato Hold Talks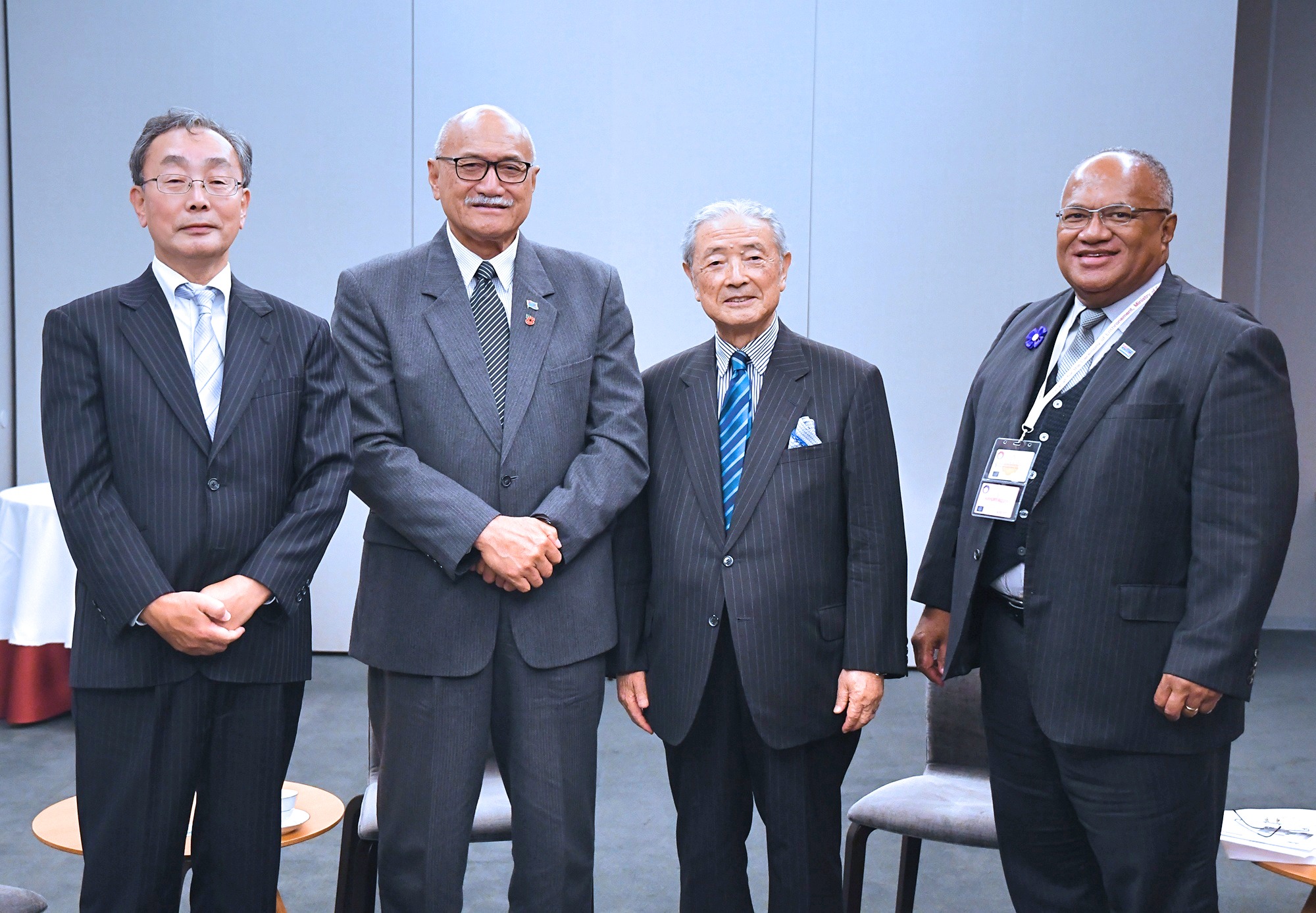 (From left: APIC Secretary General Araki, Fiji President Konrote, APIC President Sato, Fiji Ambassador Mataitoga)
On October 21st, 2019, Republic of Fiji President Jioji Konusi Konrote and APIC President Peter Sato held talks in Tokyo. After welcoming the President to Japan, he expressed his congratulations on the 50th anniversary of the founding of the Republic, and the 50th anniversary of official Japan-Fiji diplomatic relations.
President Konrote expressed his gratitude for APIC's support, mentioning in particular his hopes for APIC's continued support in taking on environmental challenges (global warming, garbage disposal, etc).
President Sato stated his support to keep an open dialogue with the region on such problems, as Japan is also an island nation which has challenges similar to Fiji. President Sato also talked about APIC's Pacific & Caribbean Journalist Invitation Program as well as the yearly Pacific & Caribbean Student Invitation Program in which Fijian journalists and students have taken part in the past.
The talks between the two parties were introduced in the Fijian newspapers 'Fiji Focus' and 'Fiji Sun', respectively.