Pacific and Caribbean Student Invitation Program 2019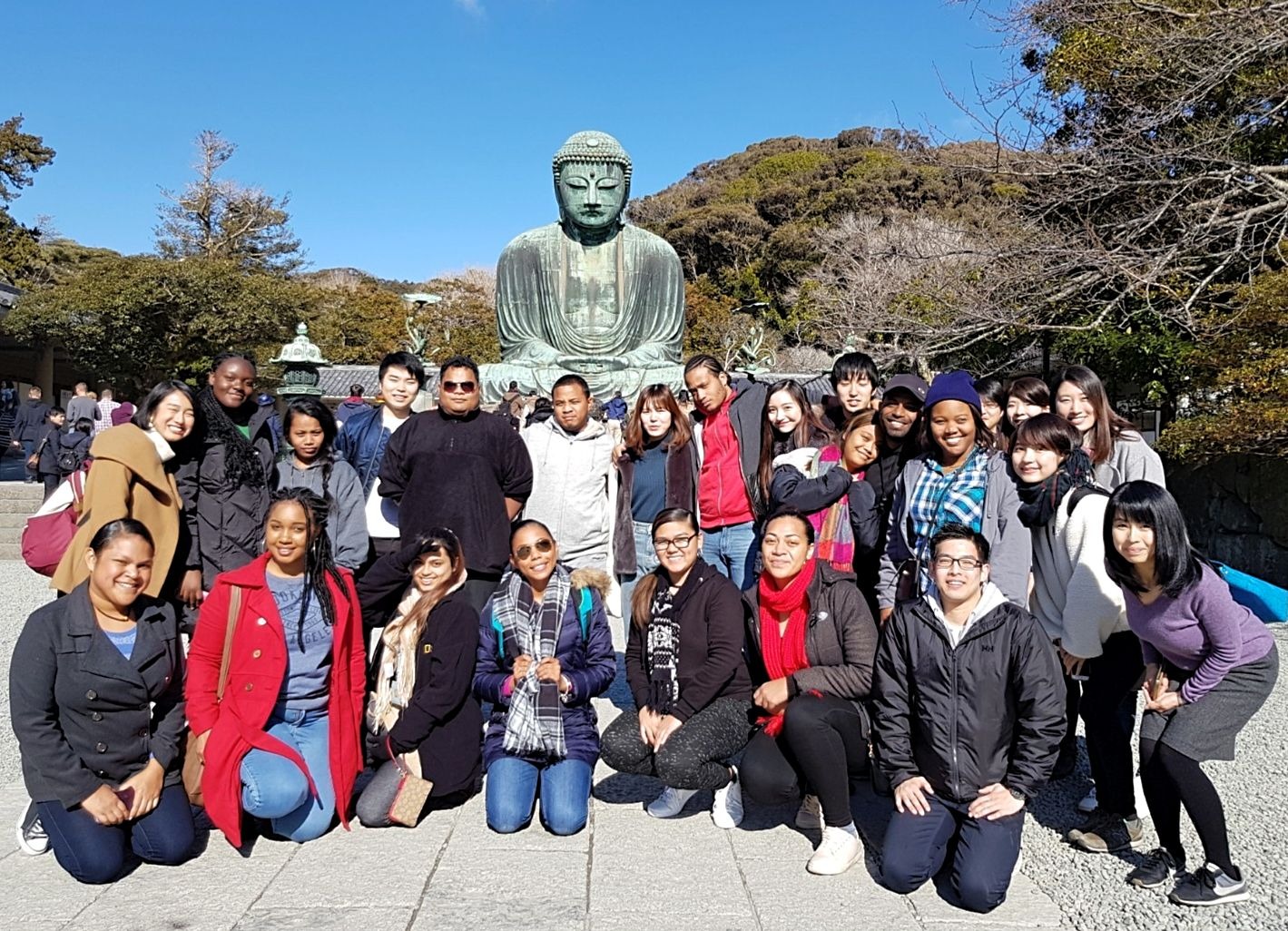 Fifteen students from the Pacific and Caribbean Island regions were invited to Japan for a month from January 8th to February 1st to participate in this year's program student program. The students took part in the short-term "January Session in Japanese Studies" provided by Sophia University.
This year was the fourth time the program has taken place; the students took mandatory Japanese language classes, and chose two from four electives such as 'Japanese Companies and the Economy', 'Media and Current News in Japan', 'Japanese Education', and 'Modern Japanese Culture and Society'. Each elective had a corresponding field trip, interview, and presentation as part of the course in order to give them a deeper and more active understanding of Japanese economy, culture, media, and education.
Activities outside of school included trips around Tokyo and Kamakura on the weekends, organized by APIC. The students experienced something new every day, as this was first time in Japan for most of them. They visited Ueno Zoo, Sky Tree, and tried their hand at making plastic food models. In Kamakura they visited temples and shrines, ate local snacks, and enjoyed the old style of Kamakura's houses and buildings.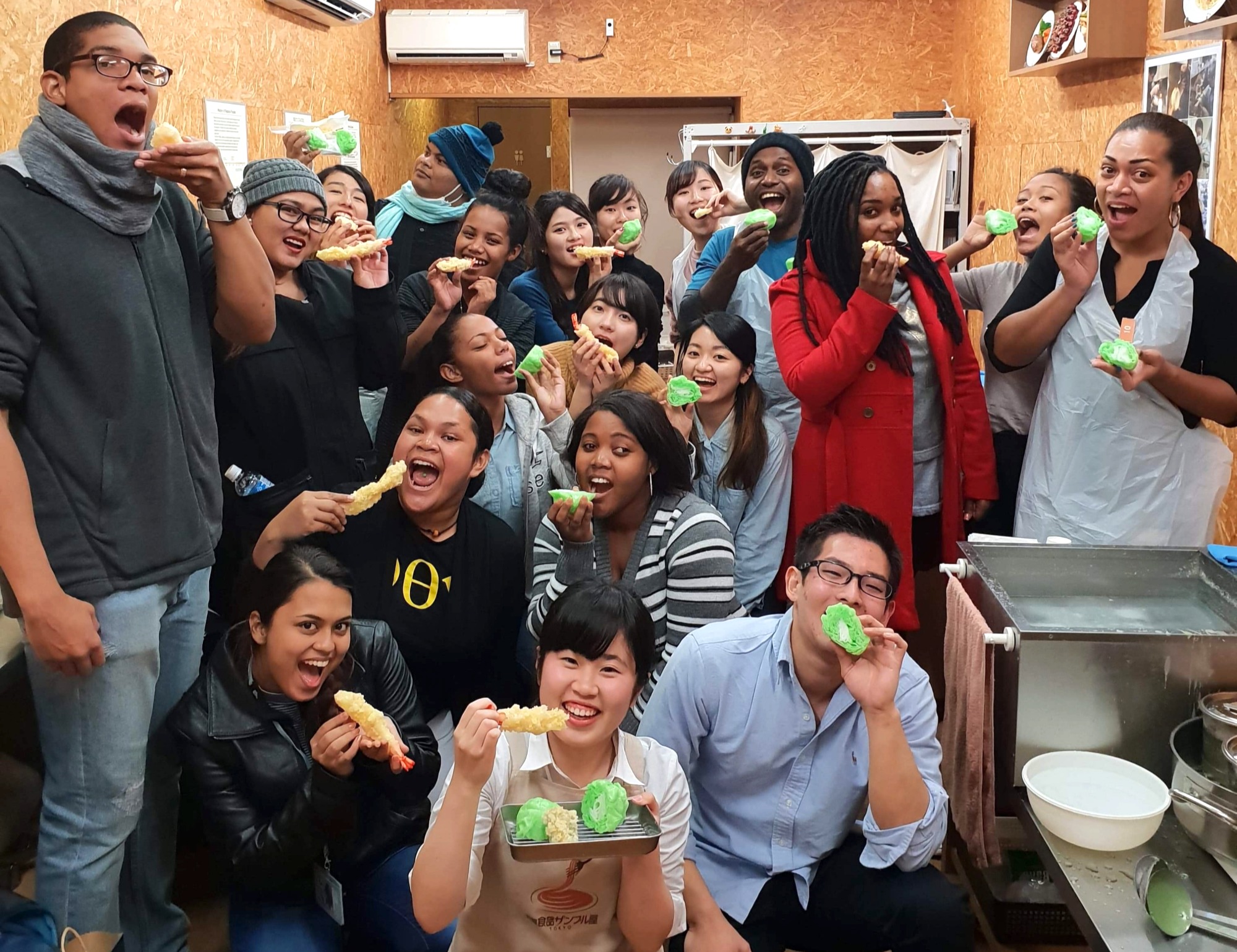 (Making plastic food models)
Former participants of the 'Micronesia Exposure Tour' and APIC interns also joined in and volunteered to help chaperone the Tokyo and Kamakura sightseeing, creating a welcoming and exciting atmosphere while helping forge a bond between the Japanese students and exchange students.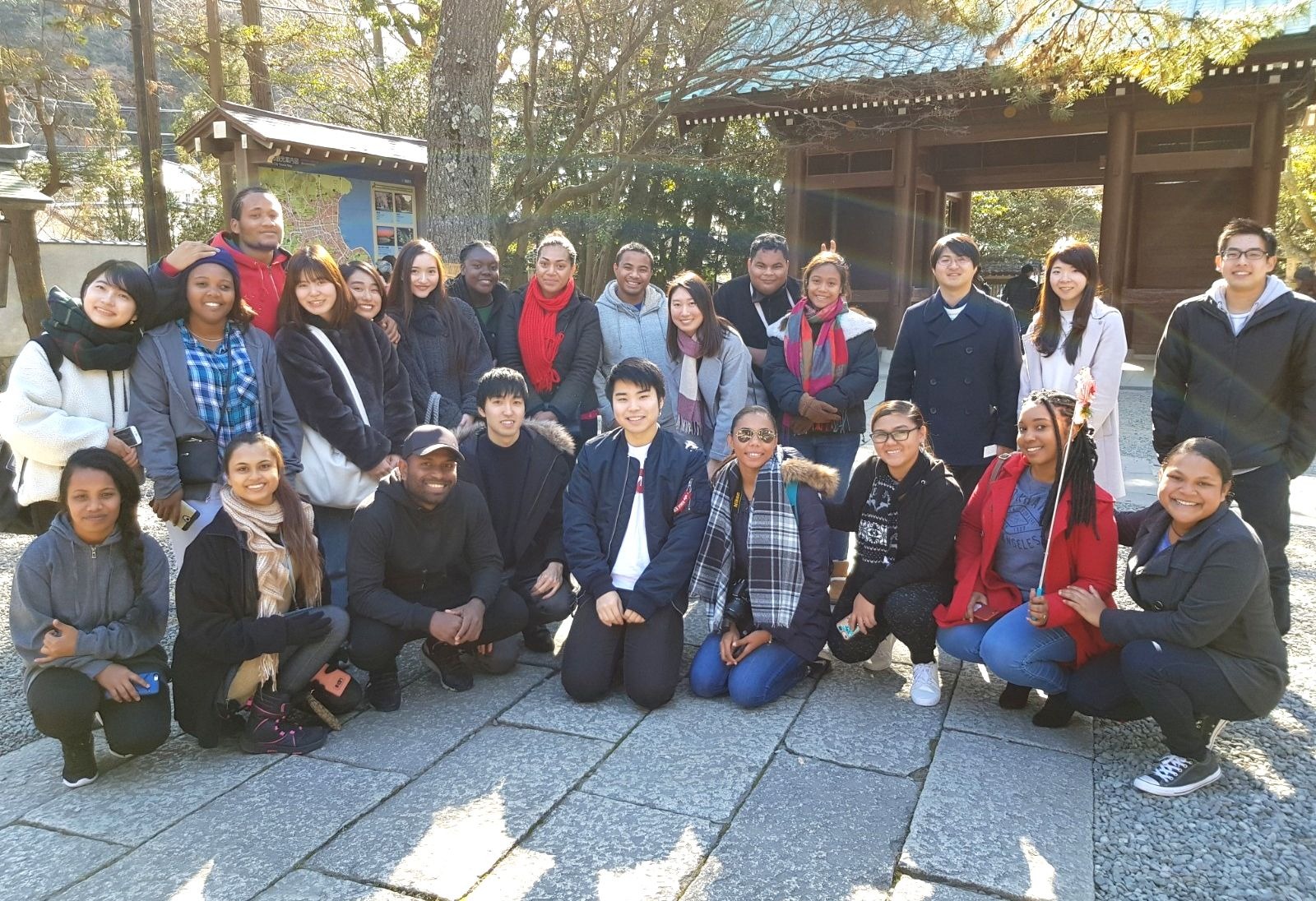 This was the fourth time this program has taken place; past participants have gone on to study at Japanese graduate schools under the Japanese government scholarship, and others have come back to teach English as part of the JET program. The number of students returning to Japan to pursue new challenges has been increasing due in part to this program.