College of Micronesia Student Invitation Program 2018: Sophia & Reitaku Universities Accept Short-term Students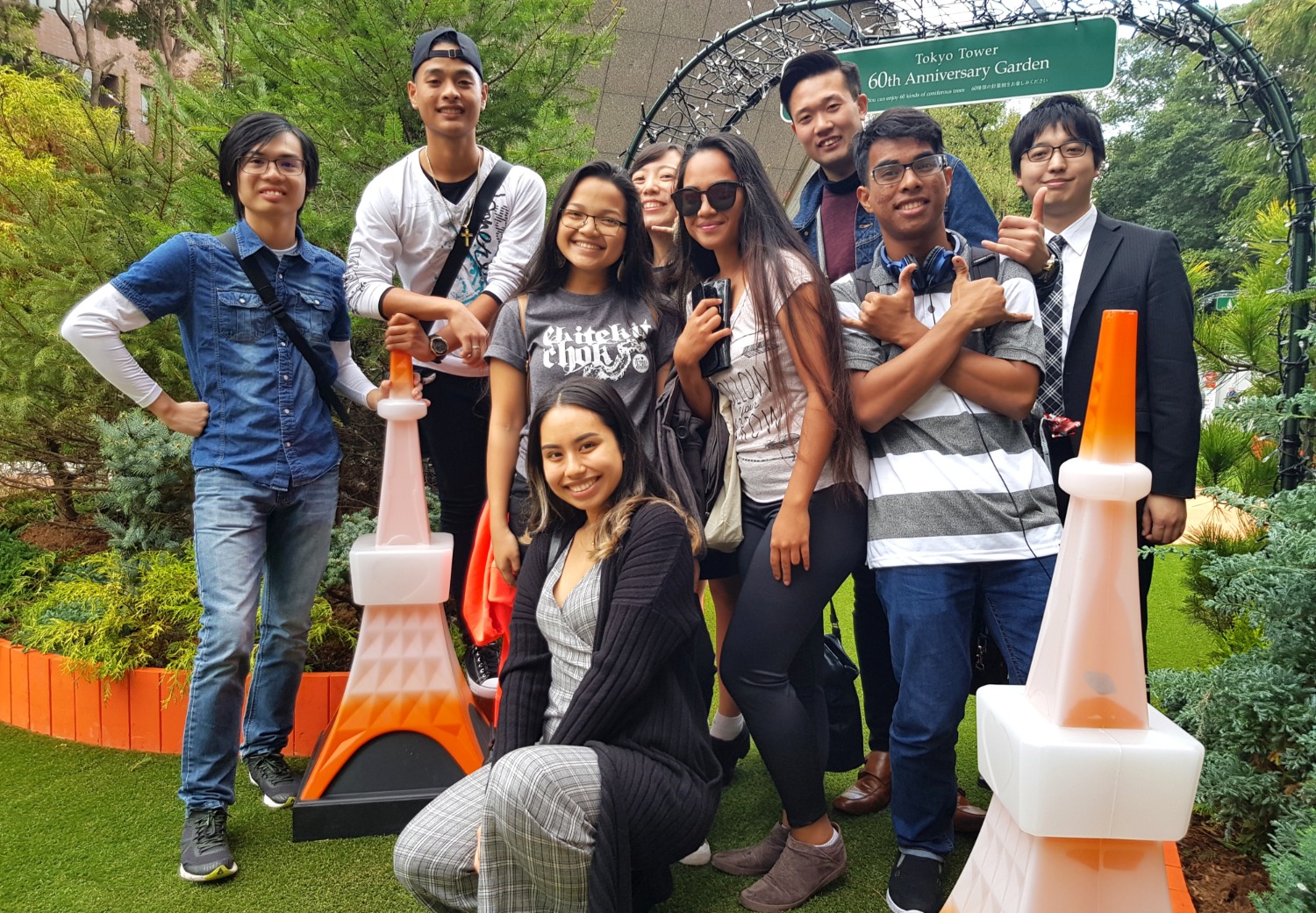 Four students from the College of Micronesia (COM-FSM) came to Japan with the support of APIC for approximately two weeks, from November 4th to 18th, 2018.
Two male students went to Reitaku University, and two female students went to Sophia University where they not only took courses at the designated university, but also participated in a homestay and interacted with Japanese college students.
At Reitaku University, the two students audited courses on cross-cultural communication and international relations, learning together with Reitaku students. Outside of school they participated in the university's school festival, and went sightseeing around Tokyo, visiting places such as Akihabara and Tokyo Tower, experiencing things only possible in Japan.
At Sophia University, the two students took Japanese language and international relations courses while also trying their hand at teaching English to elementary school children. Outside of the classroom they visited historical places such as Asakusa and Kamakura, and were able to experience traditional Japanese culture through 'ukiyo-e' block printing and 'buyo' dance. The short-term exchange students stayed in Sophia University's Soshigaya International House dormitory, getting to know other students from all around the world.
Aside from the Student Invitation Program, APIC has also arranged environmental seminars, campus tours of Temple University Japan Campus, and homestays at Japanese students' and professors' homes. The students commented that time spent with their Japanese host families was a special time.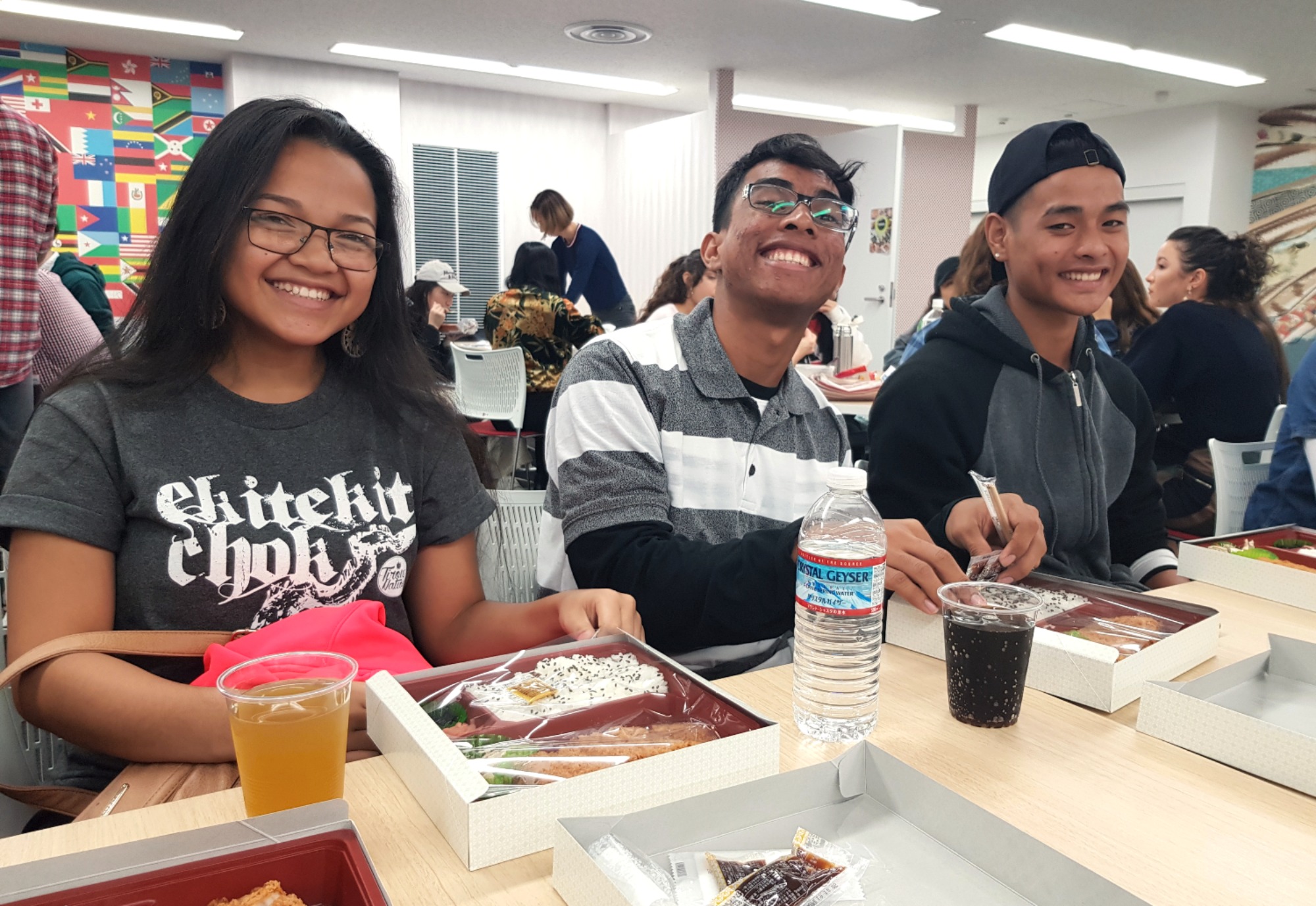 (Temple University, Japan Campus)
At the closing reception, members from the Embassy of the Federated States of Micronesia along with Sophia University Vice-President Ms. Miki Sugimura, Sophia University Junior College President Mr. Hiroshi Yamamoto, Reitaku University professor Mr. Masaki Matsushima, and others were in attendance. The Japanese students who helped support the two-week program and APIC members were at the reception as well, strengthening their ties of friendship with the exchange students and others. Toward the end of the evening, the Sophia University Acapella group 'L'arbe de harmonie' gave a performance, Sophia University and Reitaku University students gave a report about their trip to Micronesia that summer, and gave a report about their time with the Student Invitation Program, bringing the evening to an upbeat end.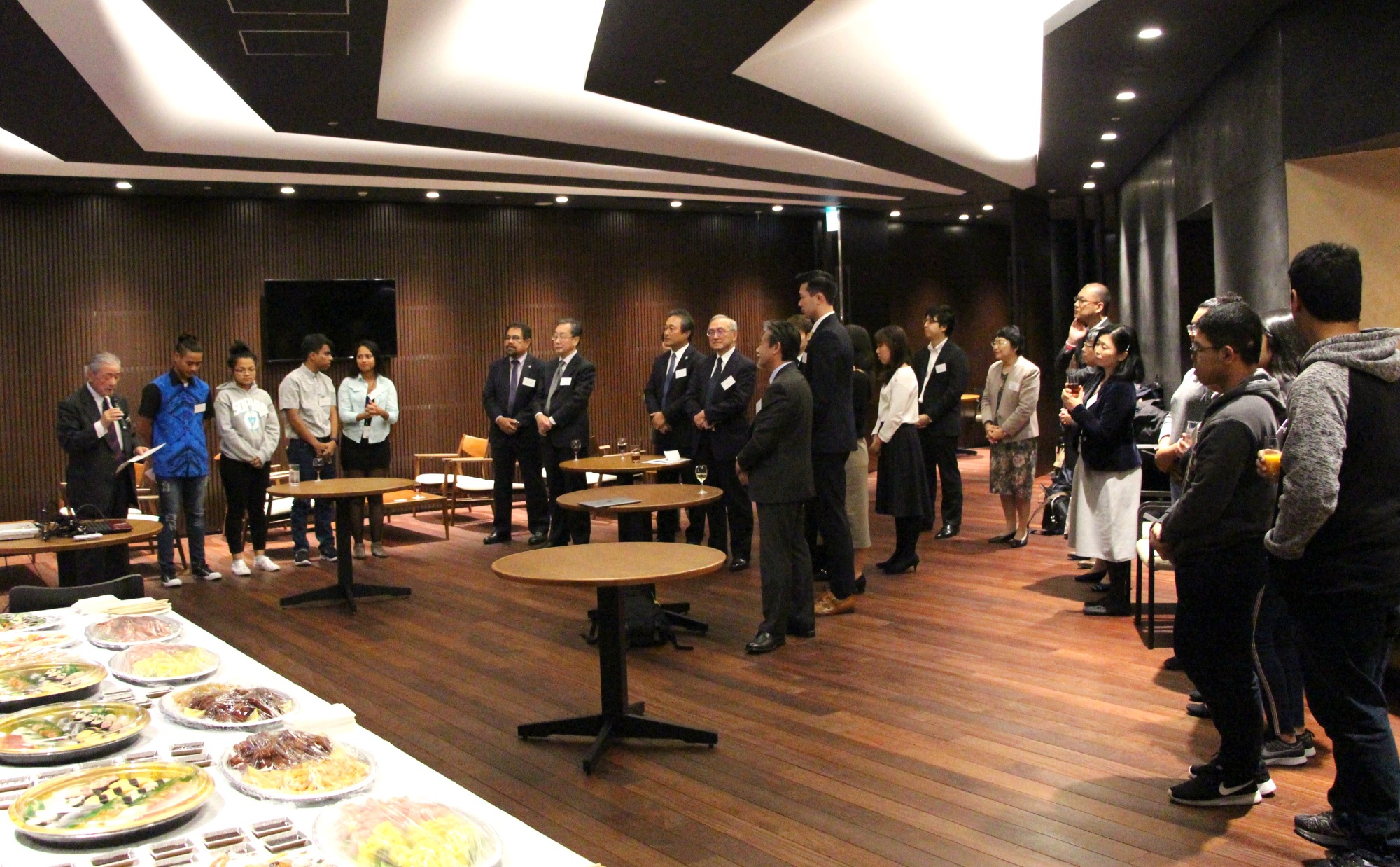 After the lecture, Mr. Takeuchi took a look at photos in the classroom displayed by Toyo University Photography Research Club and talked to its members. This was a good opportunity for students to talk with a professional in the field.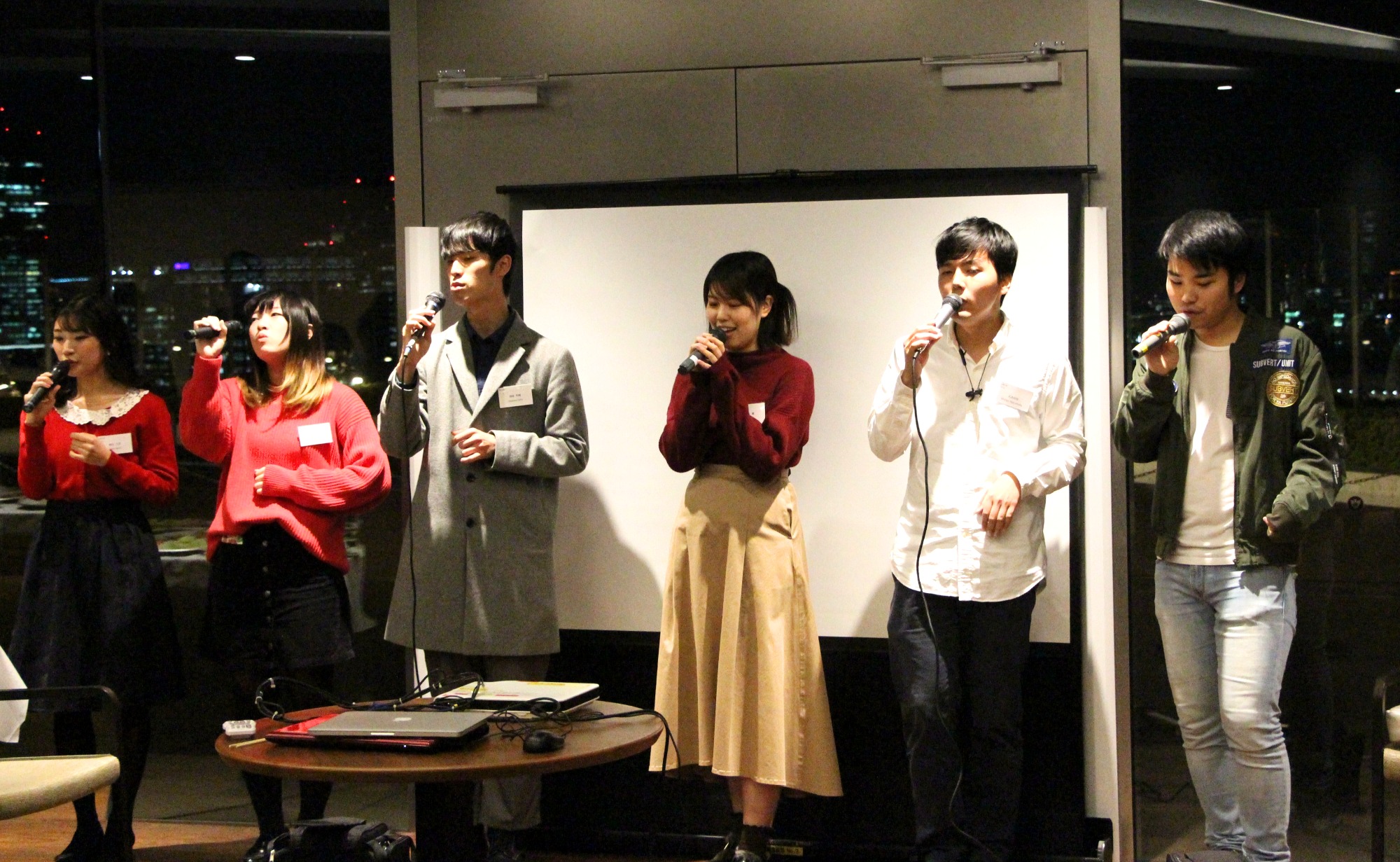 (Reception party)
Following the previous year, this is the third time that APIC has invited students from COM-FSM to Japan. The COM-FSM students and Japanese students took part in a cross-cultural exchange, providing them with an irreplaceable experience and time. APIC hopes that these students' bonds will continue to contribute to the development of friendly relations between the Federated States of Micronesia and Japan.