'Pacific Light' Photo Exhibit at Toyo University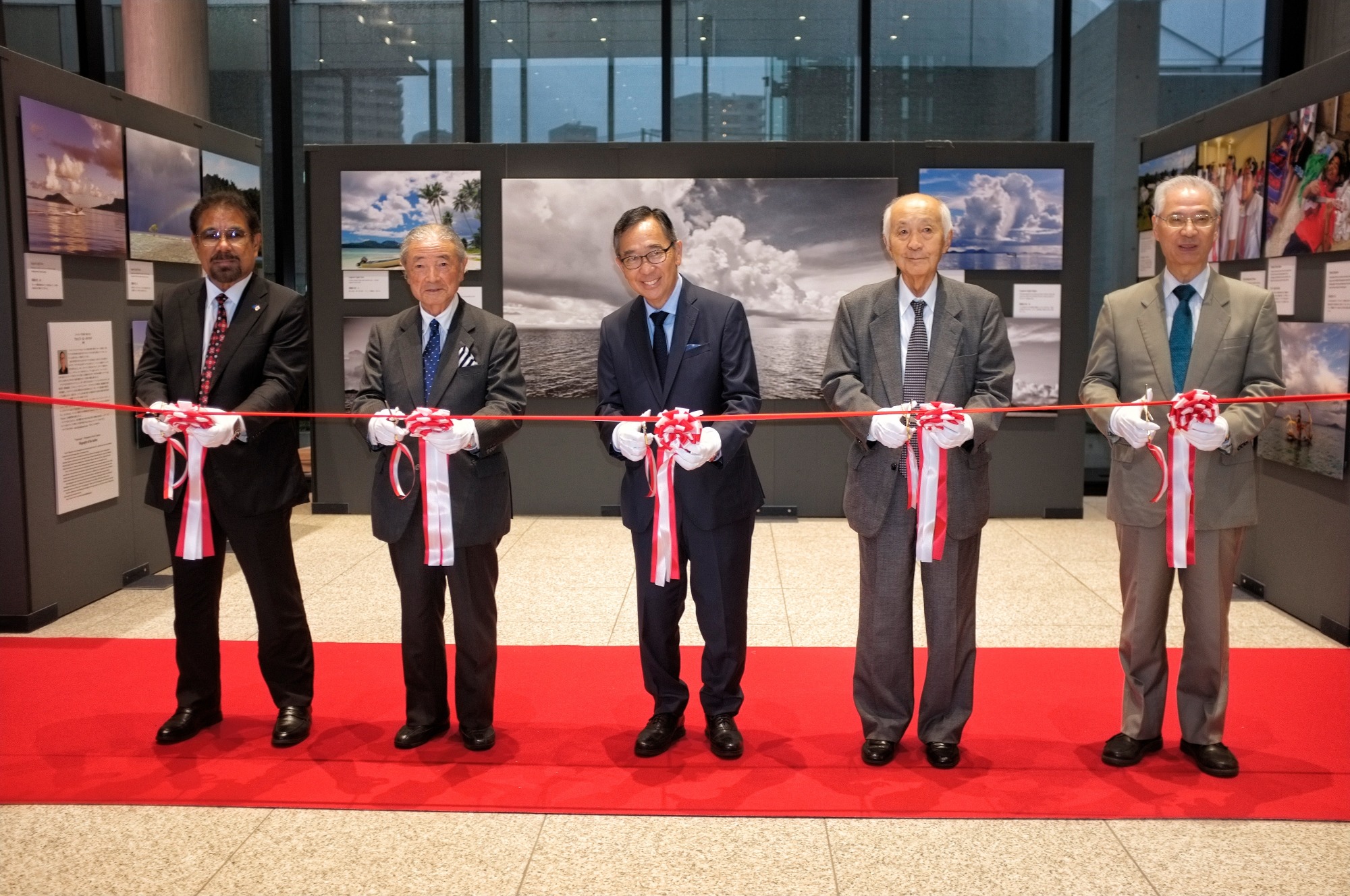 (From left: FSM Embassy Minister Mr. Mori, APIC President Peter Sato, Photographer Floyd Takeuchi, Toyo Univ. Chancellor Mr. Shinji Fukukawa and President Mr. Makio Takemura)
Mr. Takeuchi's photo exhibit 'Pacific Light' was on show from November 6th 2018 to December 6th. The exhibition was held at Toyo University and was sponsored jointly by APIC and Toyo University.
The opening ceremony was held on November 6th at Toyo University's Hakusan campus Building 8. The Chancellor at the time Mr. Fukukawa and President Takemura along with other university and APIC affiliates were in attendance.
Sixteen photos from Chuuk State in the Federated States of Micronesia were on display at the exhibit. Mr. Takeuchi shined two lights on Chuuk state, which is the slowest economically developing state of all four, and where most residents leave for mainland America, Guam, or Hawaii is a reality. The first light he captured was the illuminating natural light pouring down on the beautiful islands that are surrounding the Chuuk Lagoon. The second light he captured was the quiet, knowing light shining on Mabuchi Hill, Weno Island in Chuuk. Xavier High School is located on this hill.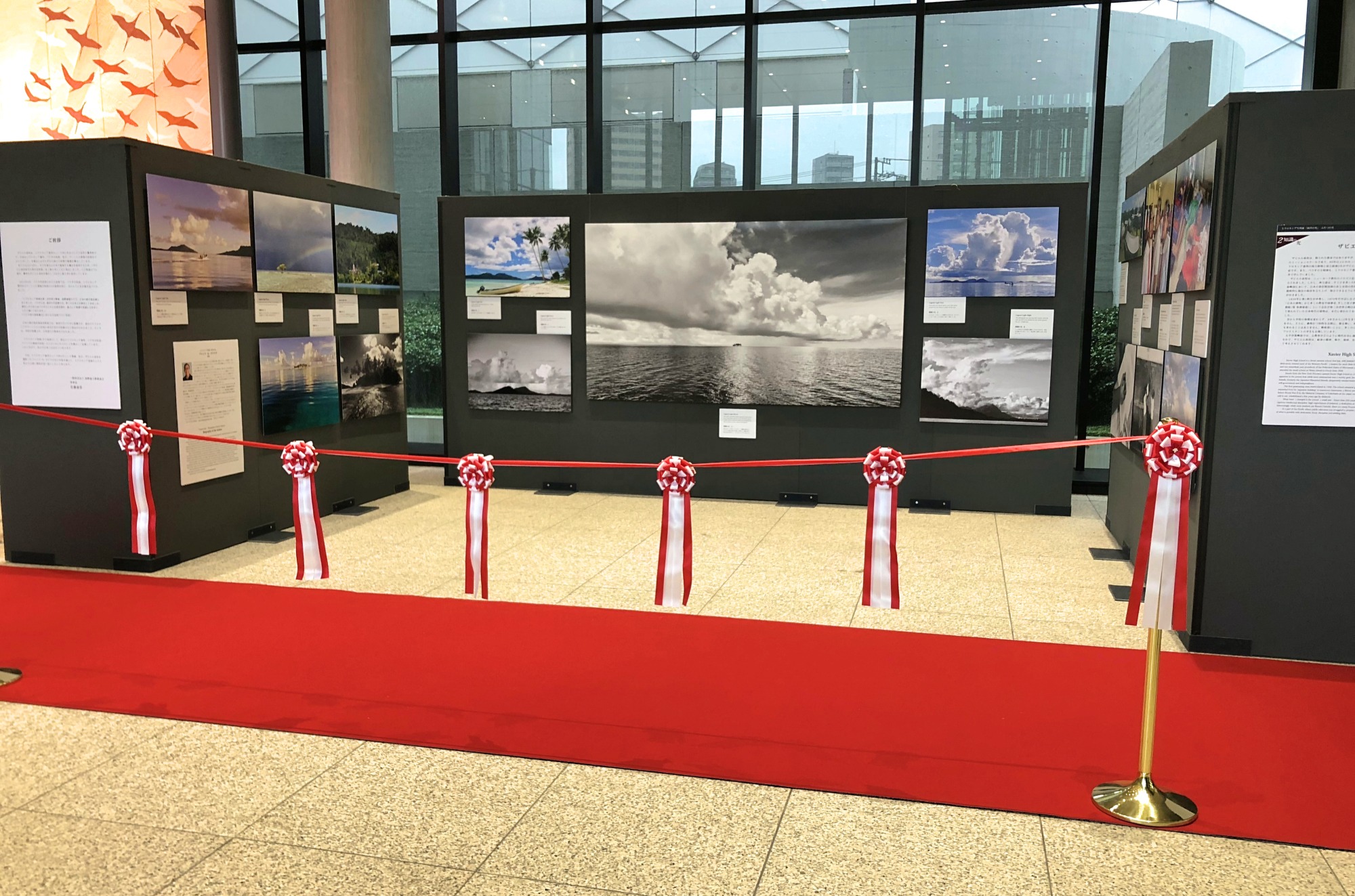 (Before the tape-cutting ceremony)
On November 4th preceding the exhibition, Mr. Takeuchi gave a lecture to students in hopes of deepening their understanding about Micronesia. He introduced photos from the fifteen years he has been photographing Micronesia, explaining the meaning behind each one and how he shot each photo.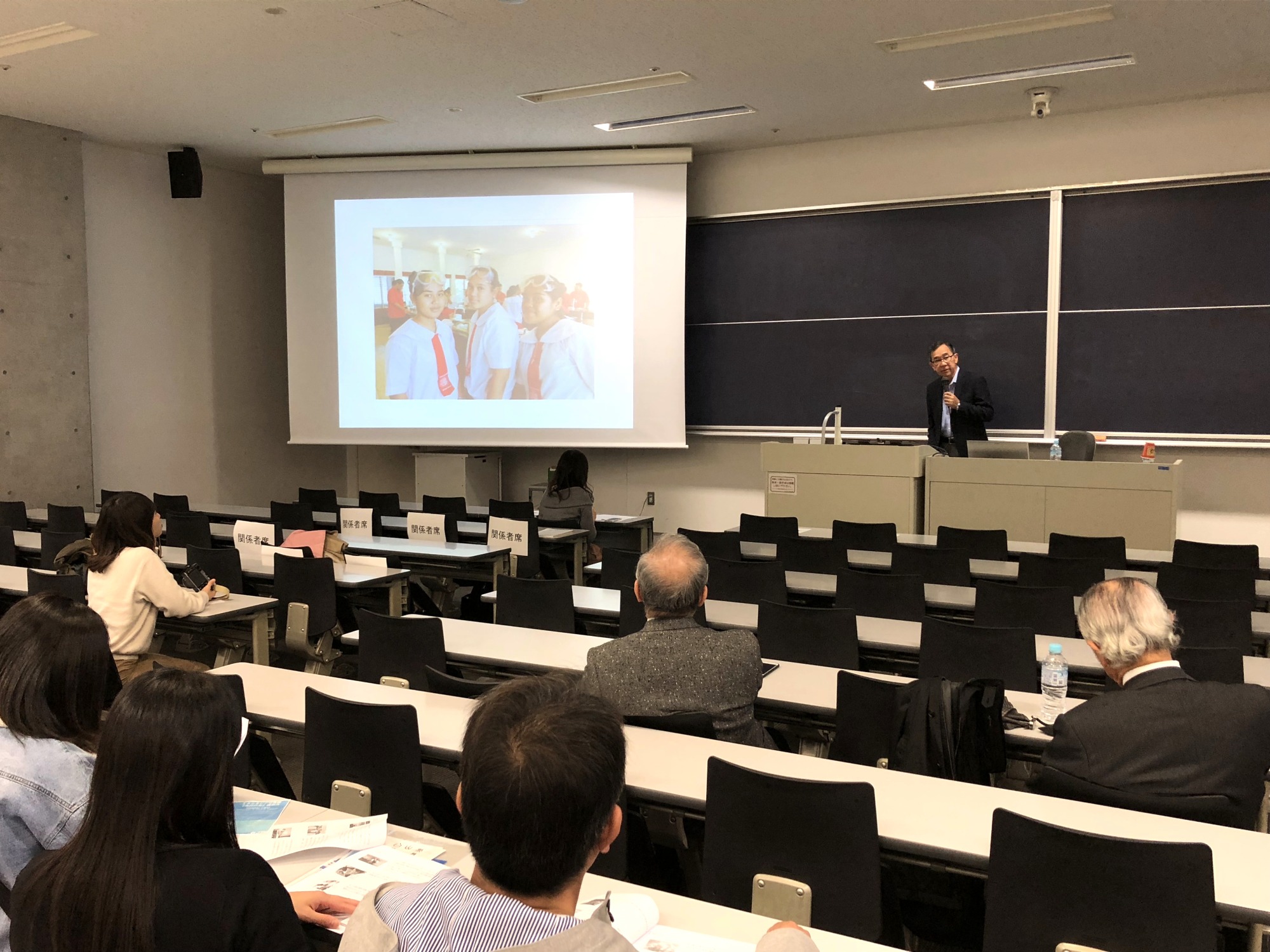 (Mr. Takeuchi giving a presentation)
After the lecture, Mr. Takeuchi took a look at photos in the classroom displayed by Toyo University Photography Research Club and talked to its members. This was a good opportunity for students to talk with a professional in the field.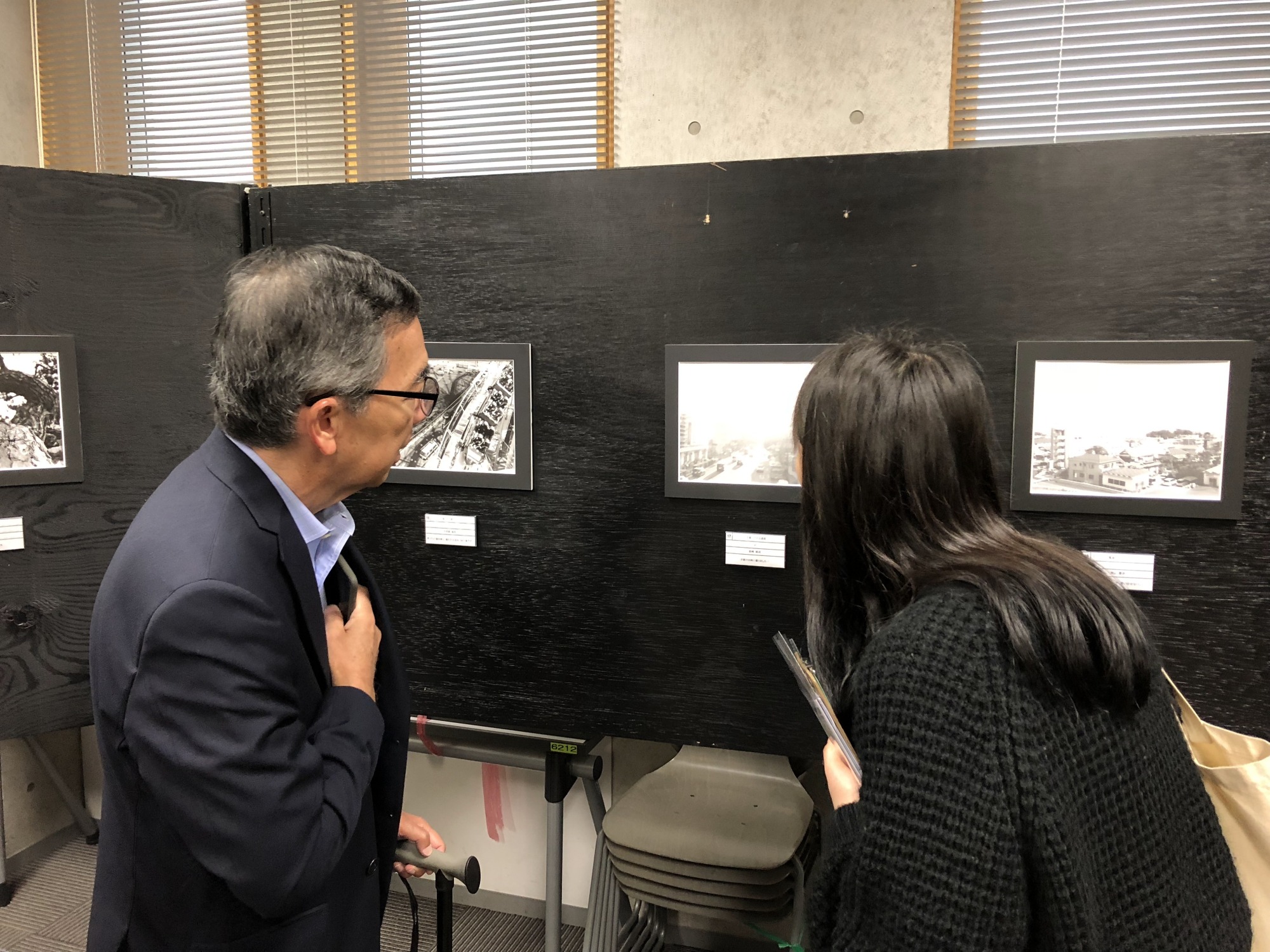 (Mr. Takeuchi talking with a member of theToyo University Photography Research Club)