Assistance to Commemorate 25th Founding Anniversary of COM-FSM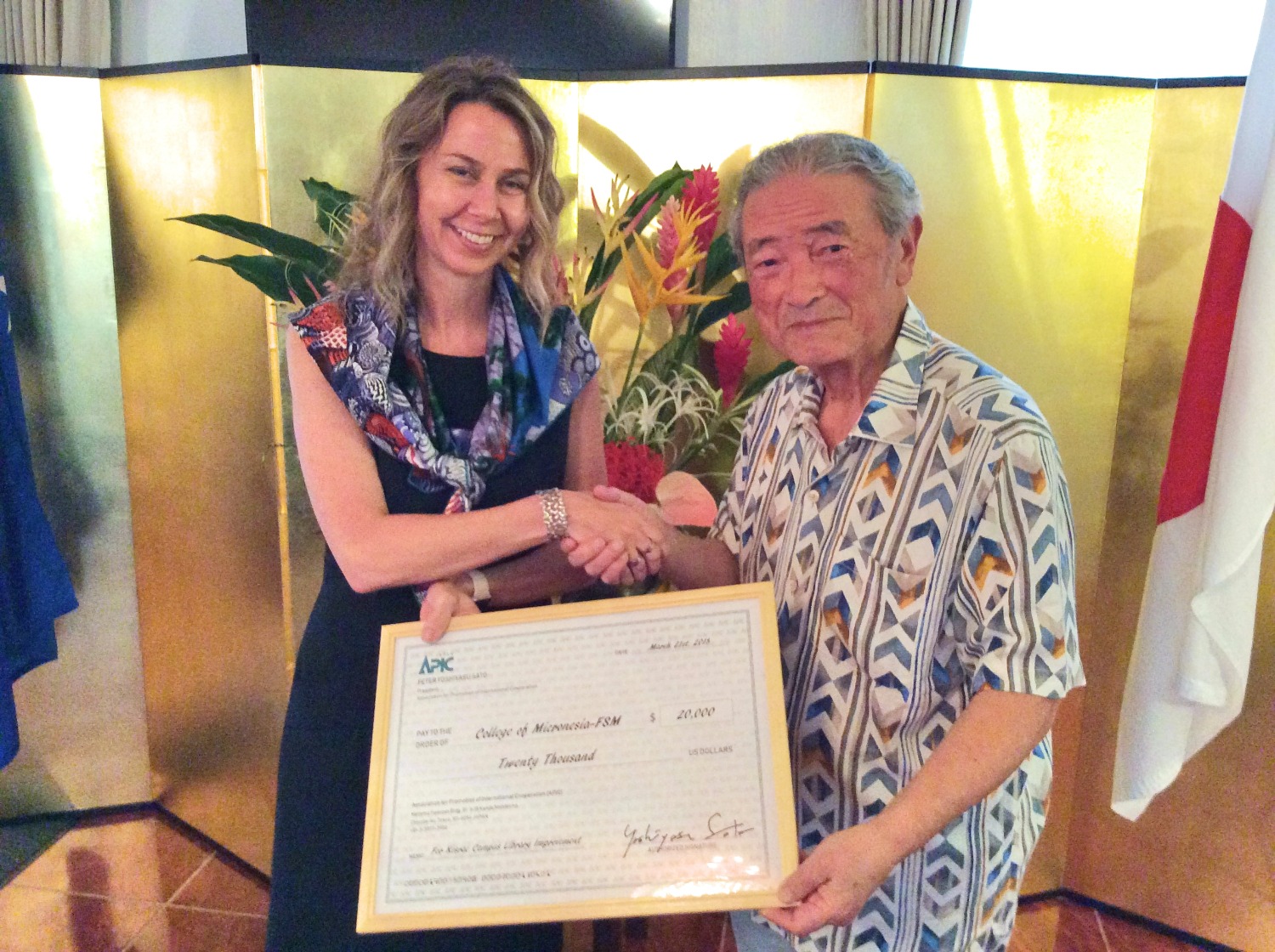 On March 21st, 2018, during his visit to Pohnpei, Federated States of Micronesia, APIC President Peter Sato presented Vice President of COM-FSM (College of Micronesia-FSM) Frankie Harriss with a $20,000 commemorative check.
The check is a part of the COM-FSM 25th Founding Anniversary project which APIC started in response to COM-FSM's need to refurbish the library of the Kosrae campus.
COM-FSM and APIC are working together with Sophia University on various projects, including the Sophia Micronesia Exposure Tour and student invitational programs, in order to deepen ties between the two countries.