Xavier Exchange Students Participate in 'All Sophian Christmas 2017'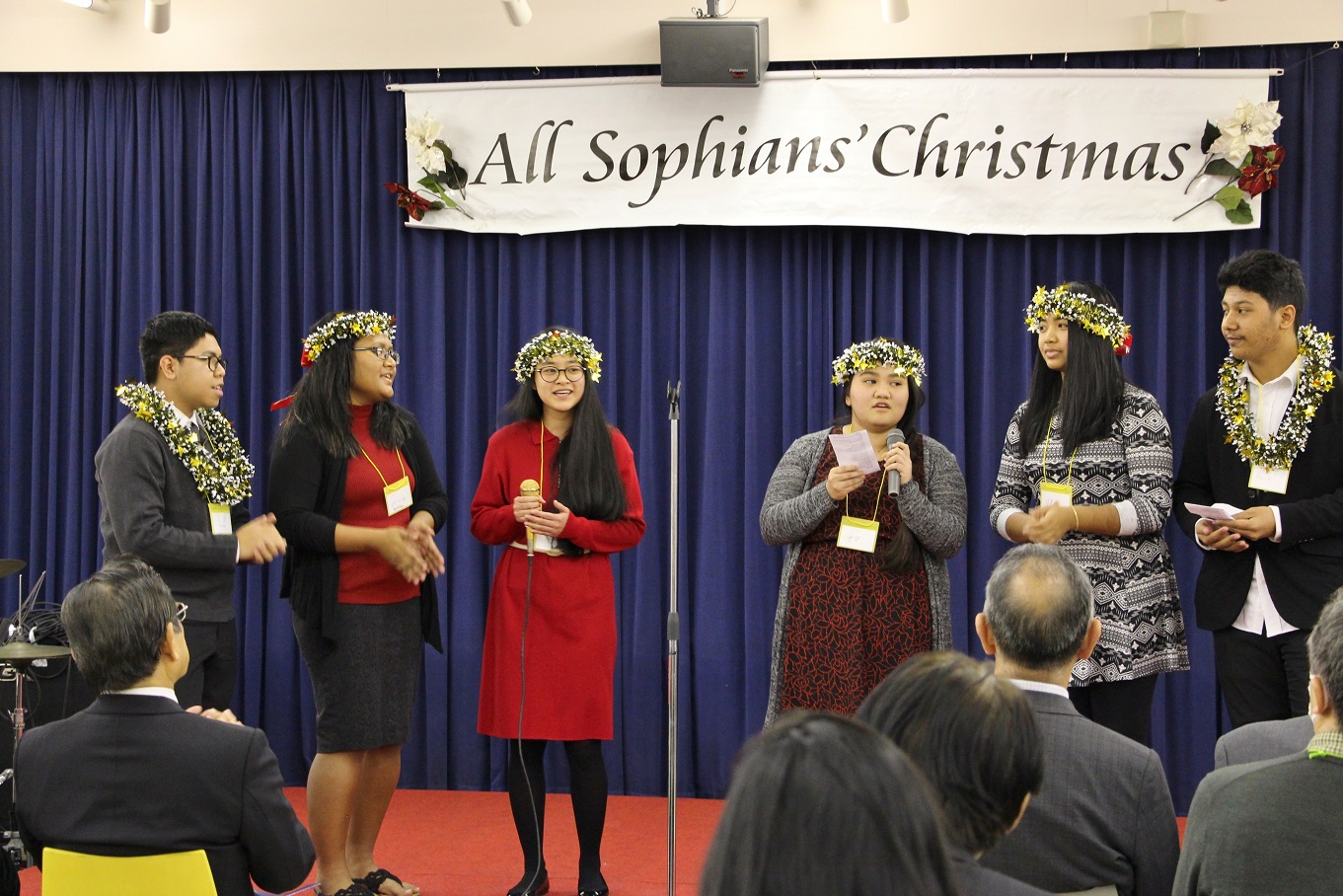 On December 15th, 2017, five Xavier High School exchange students studying at Sophia University as well as one Xavier student in Sophia's graduate program participated in the Sophia University event "all Sophian Christmas 2017".
Alumni, professors, students, and others related to Sophia took part in the event hosted by the Sophia University Alumni Association "Sophia Kai". Various student groups sang and performed, with the Xavier students singing a Christmas song. It was a good chance for the Xavier students and Japanese students to talk and further strengthen their friendships.