Pacific Islands Leader Invitation Program: Samoan Minister of Information and Communication Technology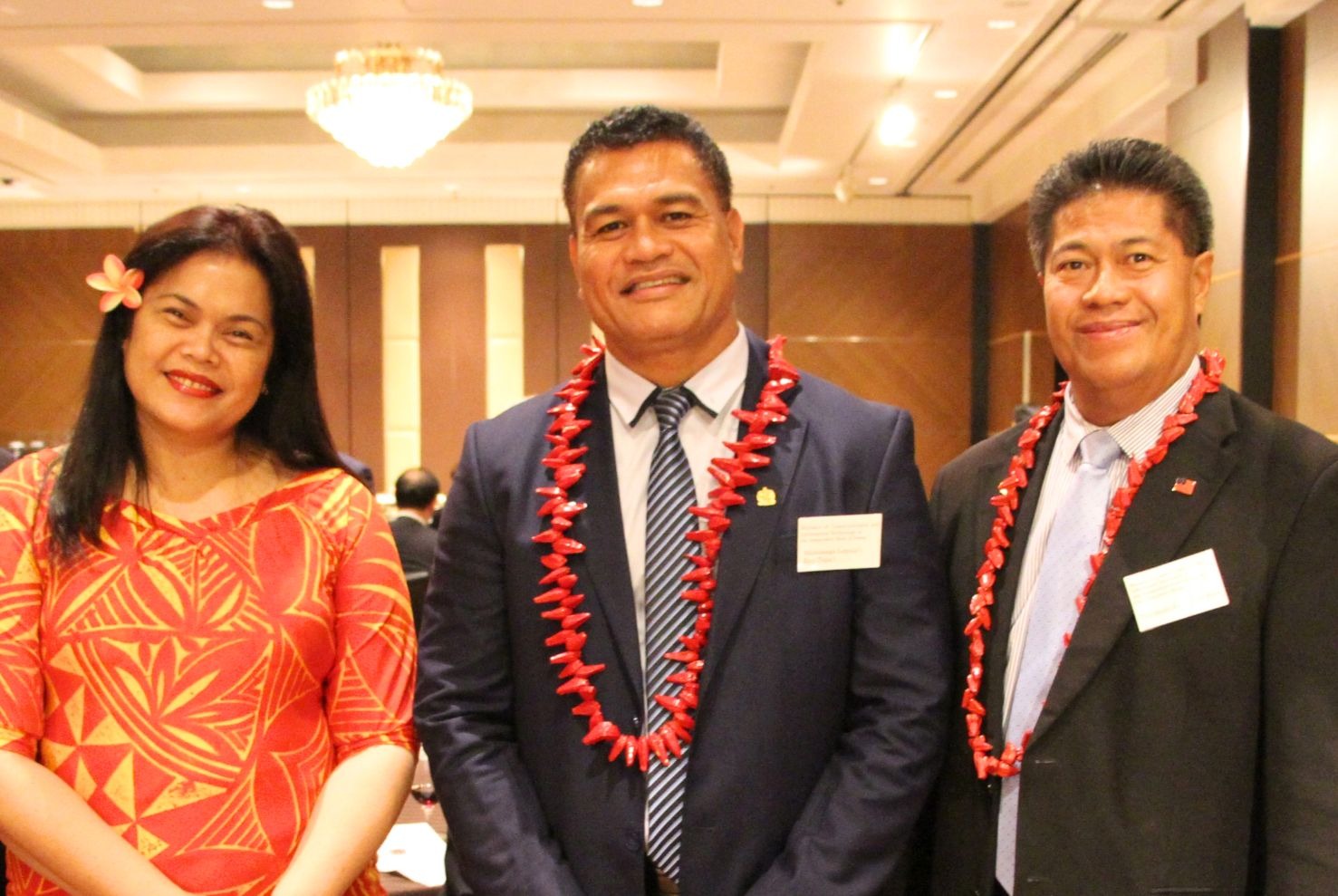 APIC invited Samoan Minister of Information and Communication Technology Mr. Afamasaga Lepuia'l Rico Tupa'l for eight days from November 5th to 12th, 2017 as part of the APIC Pacific Islands Leader Invitation Program. During his stay, Mr. Afamasaga visited Japanese corporations that are in the business of developing information and communication technology. He also paid a visit to the hot springs resort and theme park "Hawaiians" in Fukushima prefecture.
Currently, Samoa is receiving funding from the Asian Development Bank (ADB) and World Bank Group among others and is in the midst of putting in place an undersea optical cable. This is a large-scale project connecting 15 other countries with five undersea cables, slated to be completed in 2022. Japanese Ambassador to Samoa, Mr. Aoki has aided Samoa in becoming the hub of this project; APIC undertook the Minister's request to visit the manufacturers of these cables to observe the advanced technology used by Japanese companies.
While in Japan, Mr. Afamasaga held briefings with Mr. Iwao Hori, the Parliamentary Vice-Minister for Foreign Affairs, as well as with Mr. Fumiaki Kobayashi, the Minister of Internal Affairs and Communications Parliamentary Secretary. Mr. Kobayashi stated that "[Japan] is eager to co-operate with Samoa and other countries in the Asian and Pacific region to develop Information Communication Technology", which Mr. Afamagasa responded to very positively. Mr. Tominaga, Deputy of the Ministry of Internal Affairs who presided over the briefings, had previously met and talked with Mr. Afamagasa at the Economist's Argentina Summit 2018 also expressed his eagerness to partner with Samoa and exchange opinions on further developments to be made.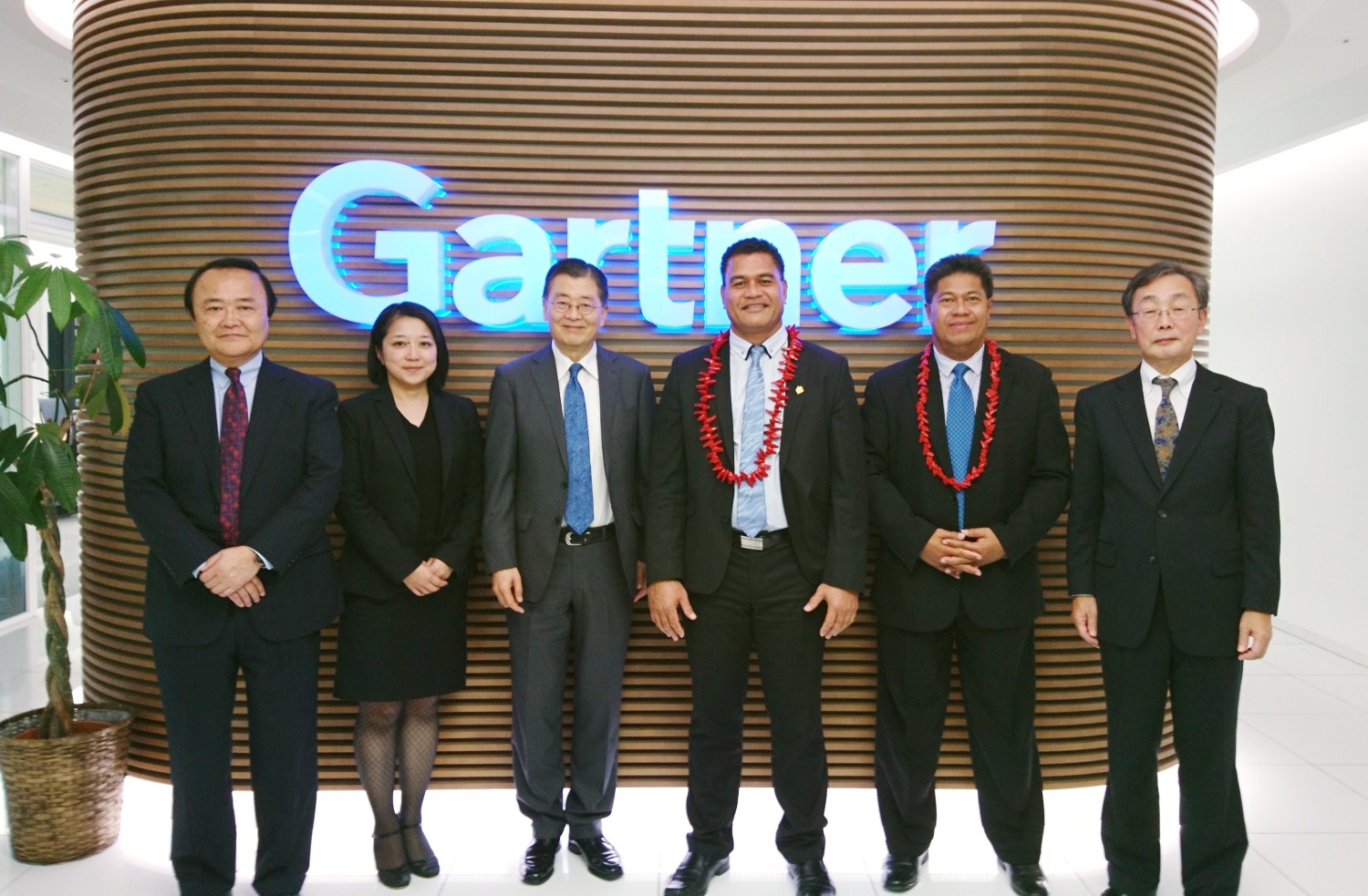 (Visiting Gartner Japan)
Furthermore, with the co-operation of the president of the Joban-Kosan Co. Ltd, and Honorary Consulate of the Independent State of Samoa in Fukushima prefecture, Mr. Inoue, Mr. Afamagasa was able to visit Japanese companies specializing in the development of information and communication businesses. At Gartner Japan, a company which focuses on consulting for ICT companies, president of the company Mr. Hidaka gave the Minister a general briefing about the ICT business in Japan. Mr. Hidaka introduced the company 'Transcosmos Japan', a company which is developing call centers around the world; the Minister is currently thinking about using the undersea cable to develop a call center in his home country.
By introduction of the Ministry of Internal Affairs, the Minister visited OCC-Ocean Cable & Communications, who manufactures the undersea cables. He observed the different types of cables, aboveground and underground, showing high interest in the newly developed cables.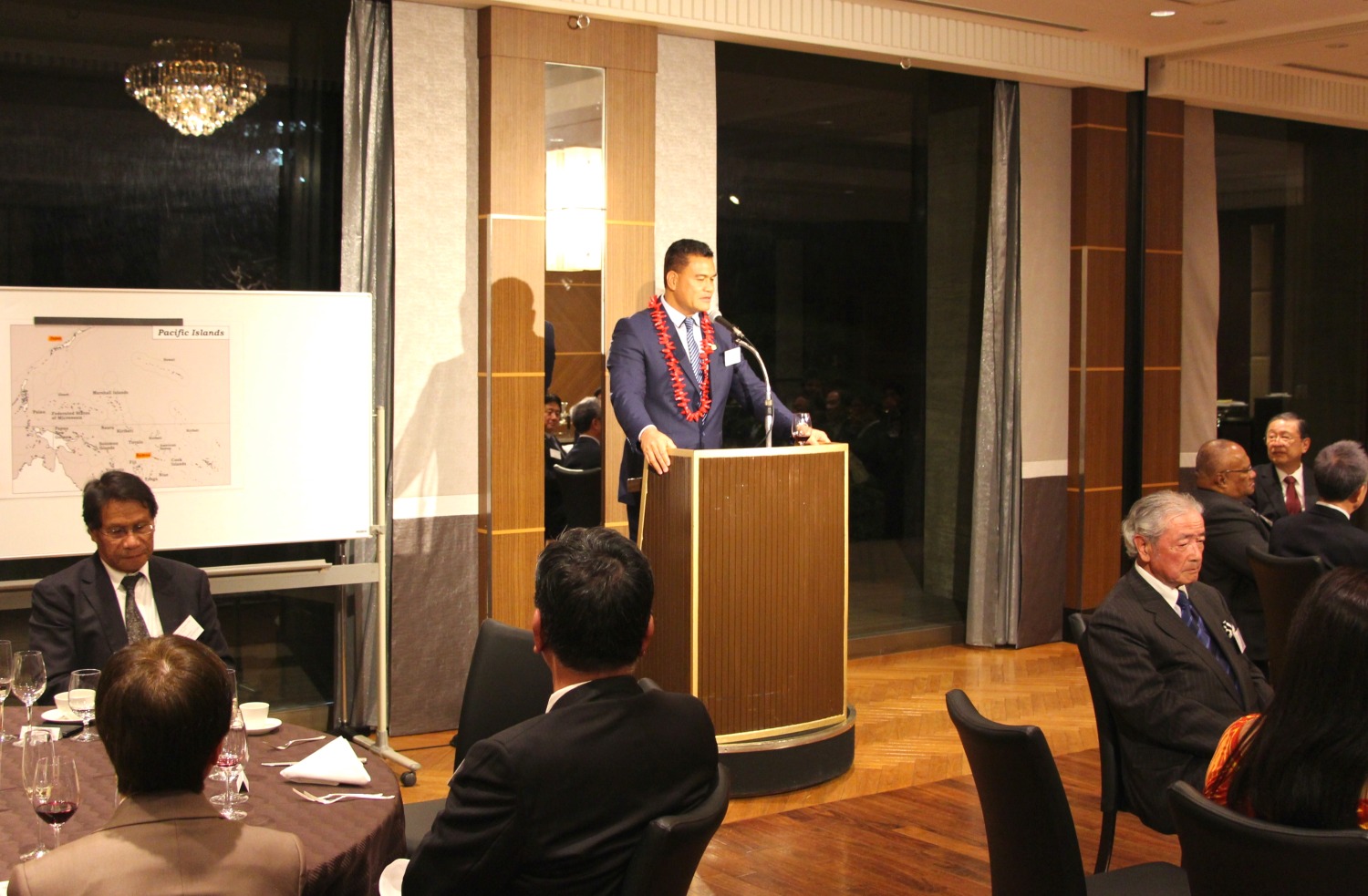 (Giving a speech at APIC'S dinner reception)
On the evening of November 9th, a dinner reception was held by President Peter Sato of APIC at the Hotel New Otani in Tokyo. In attendance were executives from companies that the Minister visited, along with the Director of the Pacific Islands Centre, Mr. Saito. During his speech, Mr. Afamagasa said that "my trip to Japan this time was very worthwhile, full of helpful suggestions from the people I met with. I want to thank APIC and everyone who helped arrange this trip from the bottom of my heart".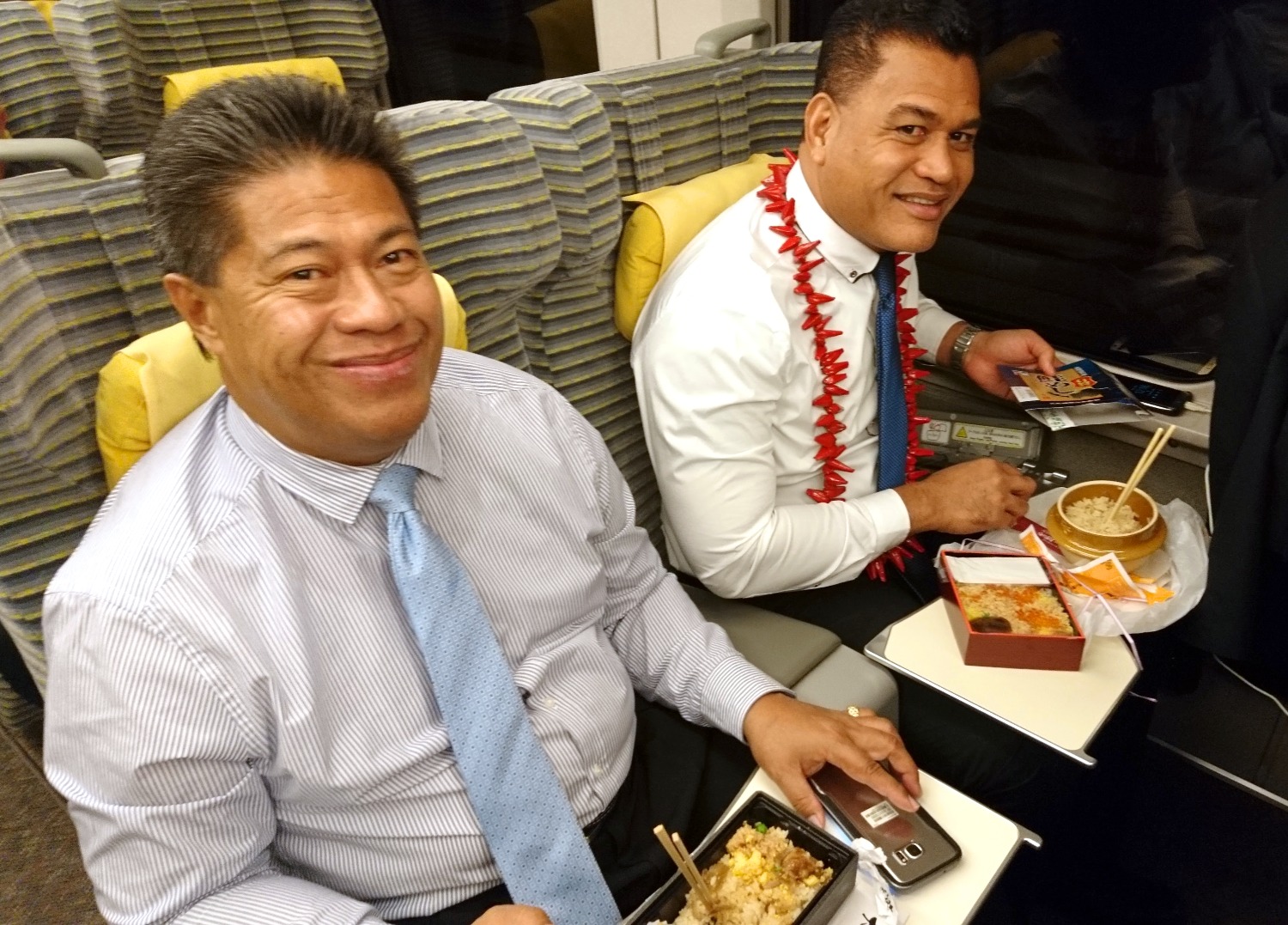 (The Minister (right) enjoying a Japanese bento on the shinkansen)