Pacific and Caribbean Journalist Invitation Program 2017
2017.12.15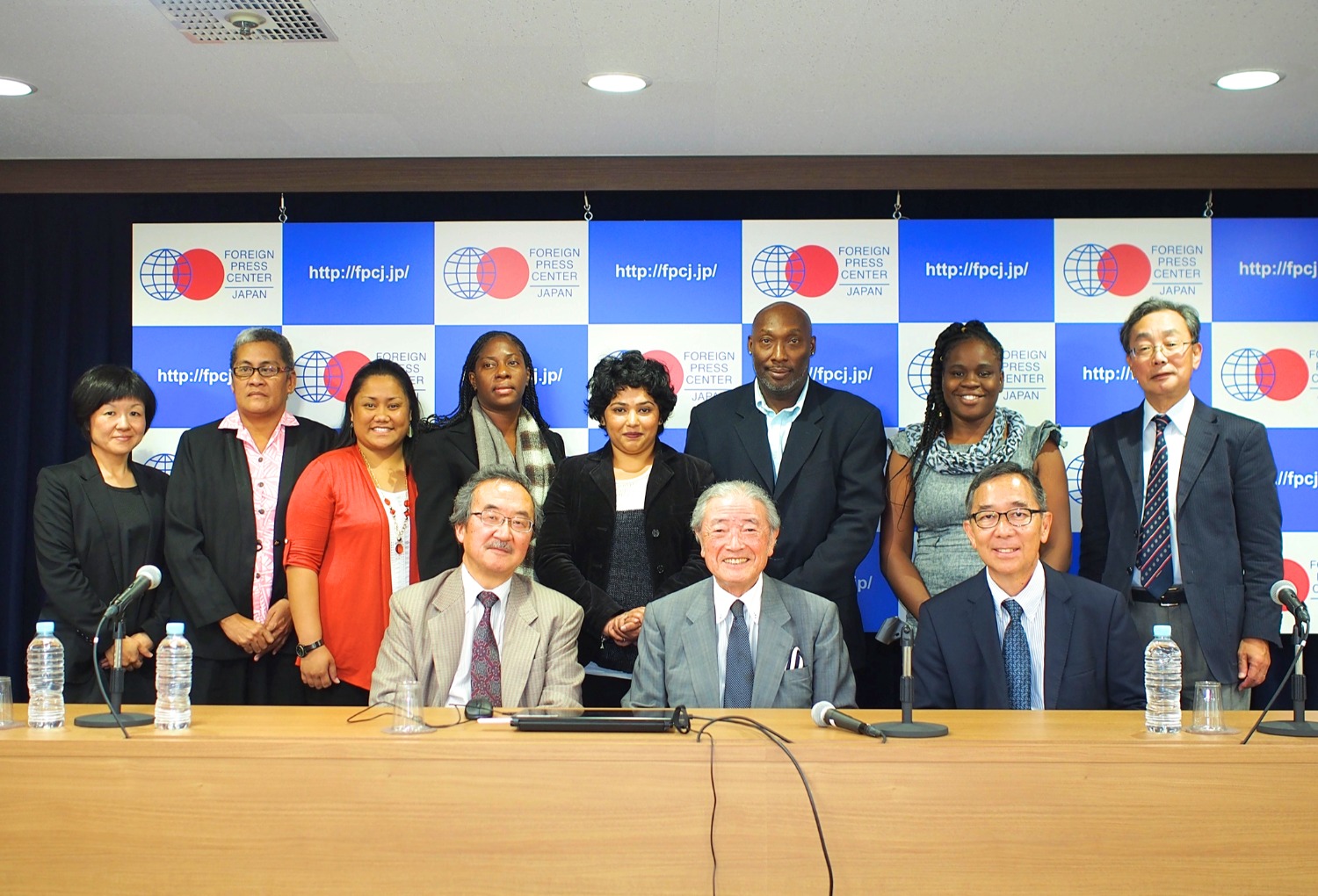 APIC, along with the support of the Foreign Press Center Japan, invited six journalists from the Pacific Island region and Caribbean Island region to Japan to learn about Japan's advanced approach to dealing with natural disasters by visiting environmental protection sites, learn about disaster prevention, and visiting the site of the 2011 Great East Japan Earthquake. The group stayed in Japan from October 16th to the 26th, and during their time they visited Tokyo, Kyoto, Matsushima, and Sendai, receiving briefings at each location and sending out information back to their local media outlets. This is the third time the program has been held since commencing in 2015.
Reporters taking part in the program are below:
Pacific Island Nations
Fiji
Ms. Rachna Nath, News Manager and Editor of
Cover Story
.
Samoa
Ms. Taliilagi "Lagi" Keresoma, Reporter and Cameraman for the
Talamua Online
American Samoa
Ms. Christine Moetala-Faiupu Reporter and Anchor for
KVZK-TV
Caribbean Island Nations
Grenada
Ms. Anisha Samuel, Reporter, Assistant Graphic Artist for the
Grenadian Voice
Barbados
Mr. Barry Alleyne, Editor-in-chief of
The Nation
Jamaica
Ms. Glenda Allen, News Coordinator of the overseas version of
The Gleaner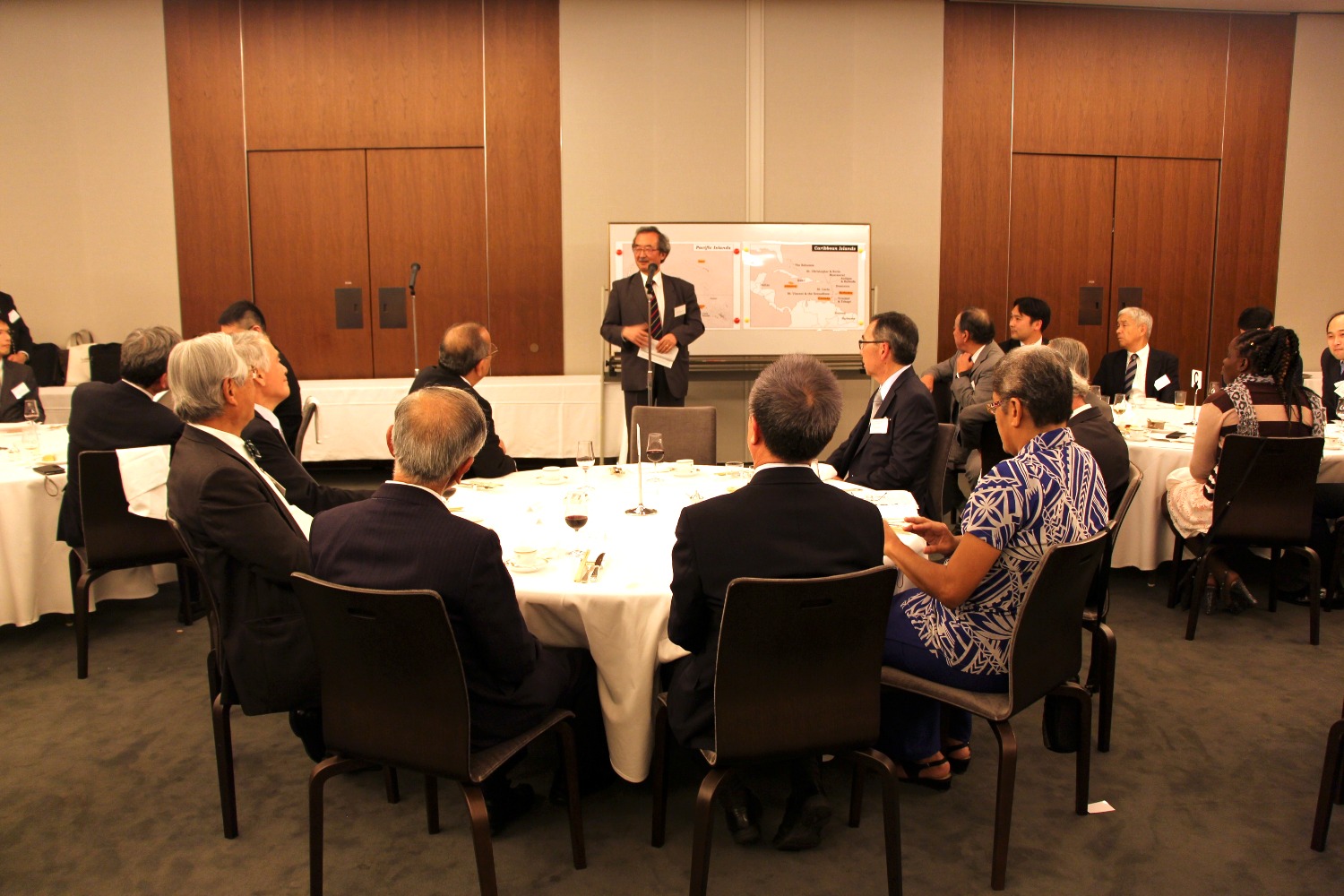 (FPCJ Director Mr. Akasaka giving his address)
A welcoming dinner party was held in the evening of Friday, October 19th at the Tokyo Club with a total of 50 people in attendance, including the six reporters. At the dinner President Sato of APIC gave a speech, and thereafter councilor Honda of APIC gave a toast to start the evening. The six reporters each gave an interim report about their stay in Japan and their respective impressions. At the end of the evening FPCJ Director Mr. Akasaka gave his closing remarks to end the dinner.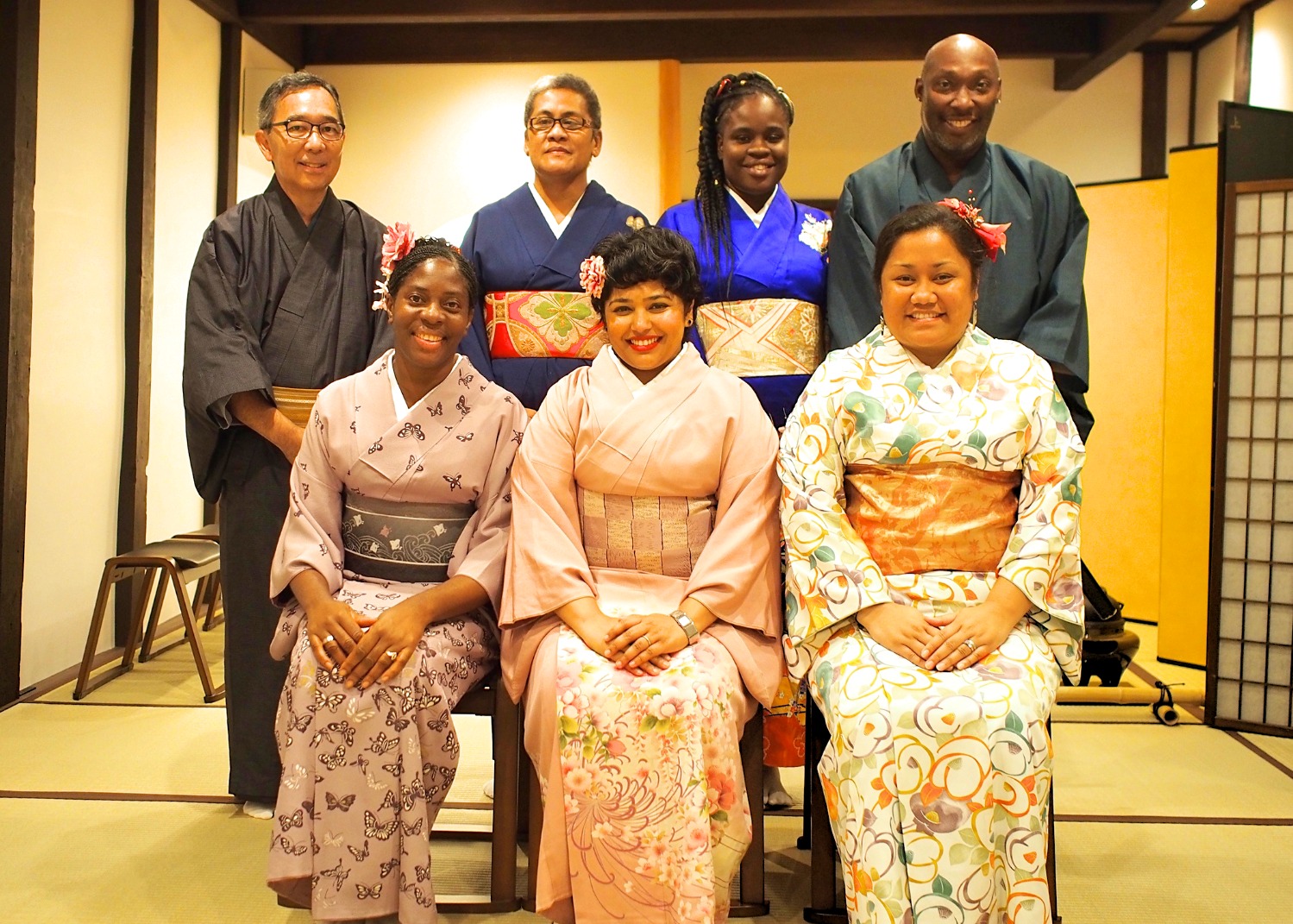 (The journalists in Kyoto trying on Japanese Kimono)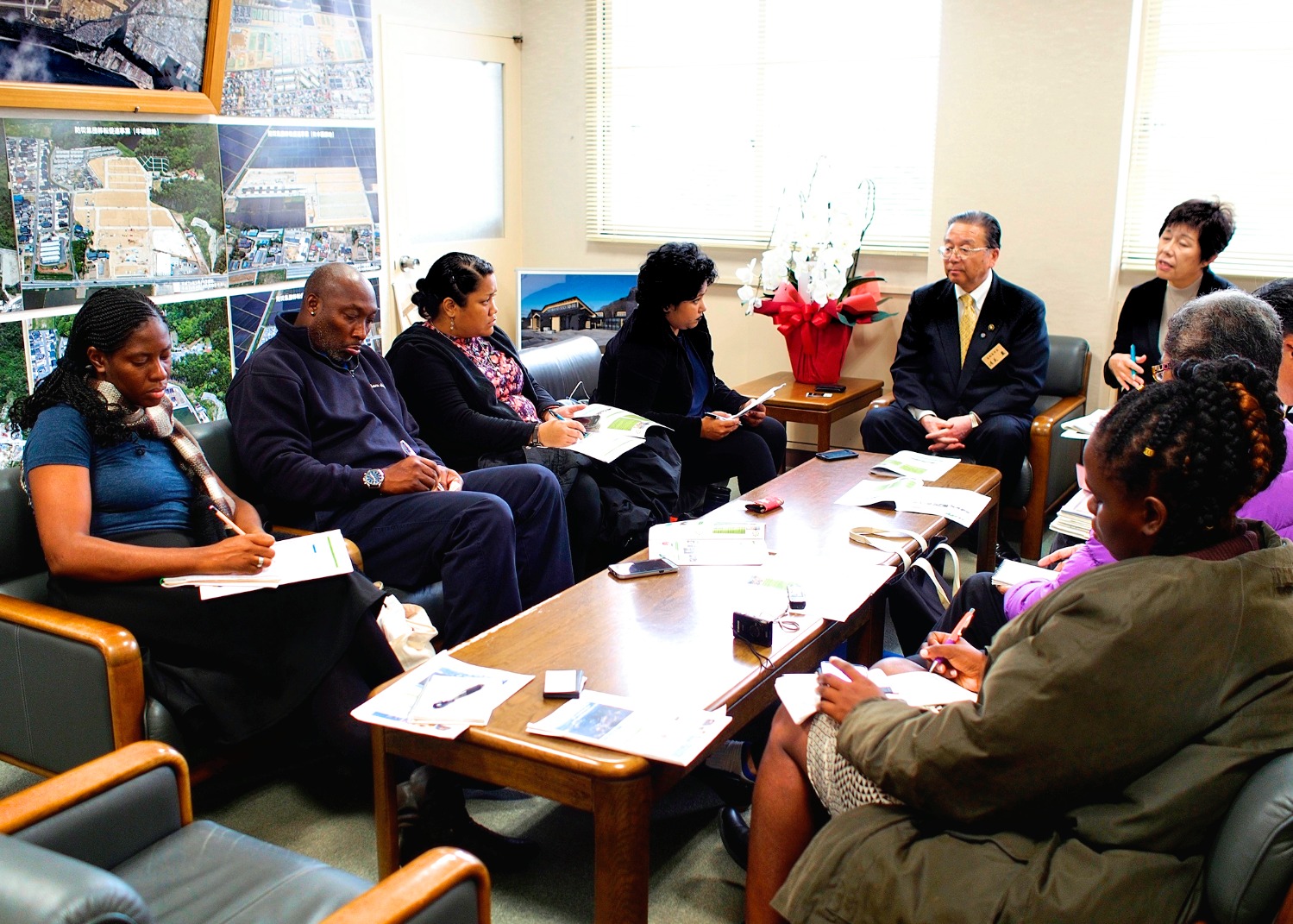 (Briefing taking place in Higashi-Matsushima City)
The participating journalists wrote numerous articles during their stay in Japan; as an example Mr. Barry Alleyne's article for the Jamaica-based The Gleaner is uploaded
here
. Additionally, Fiji Airways in-flight magazine Fiji Time featured an article by Ms. Nath about her time and impressions while in Japan. Available
here
)
.