The Second Caribbean Youth Leaders Invitation Program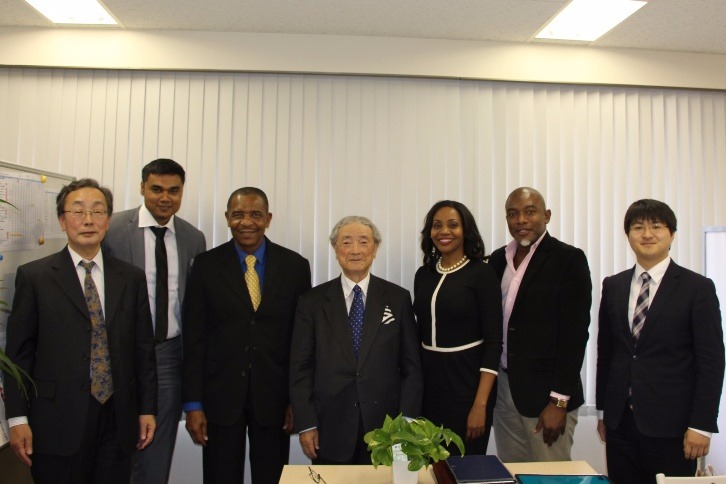 (From left: APIC Secretary General Megumi Araki, Curtis Boodoo (Republic of Trinidad & Tobago), Philip St. Hill (Barbados), APIC President Yoshiyasu Sato, Shorna-Kay Richards (Jamaica), Devon Gardner (CARICOM Secretariat), Mr. Shoji of APIC)
The "Caribbean Nations Young Leaders Invitation Program" was held for one week from April 15th, 2017. One leader from Barbados, Jamaica, Republic of Trinidad & Tobago, and the secretariat of Caricom visited Japan. These four young leaders spent five days in Tokyo, and two days in the Tohoku northern region of Japan visiting the affected areas of the 2011 Great East Japan earthquake and tsunami.
At Sophia University's graduate school on the 17th, after listening to a briefing on the environment given by Professor Anne McDonald, the young leaders proceeded to visit the offices of APIC and took part in an orientation.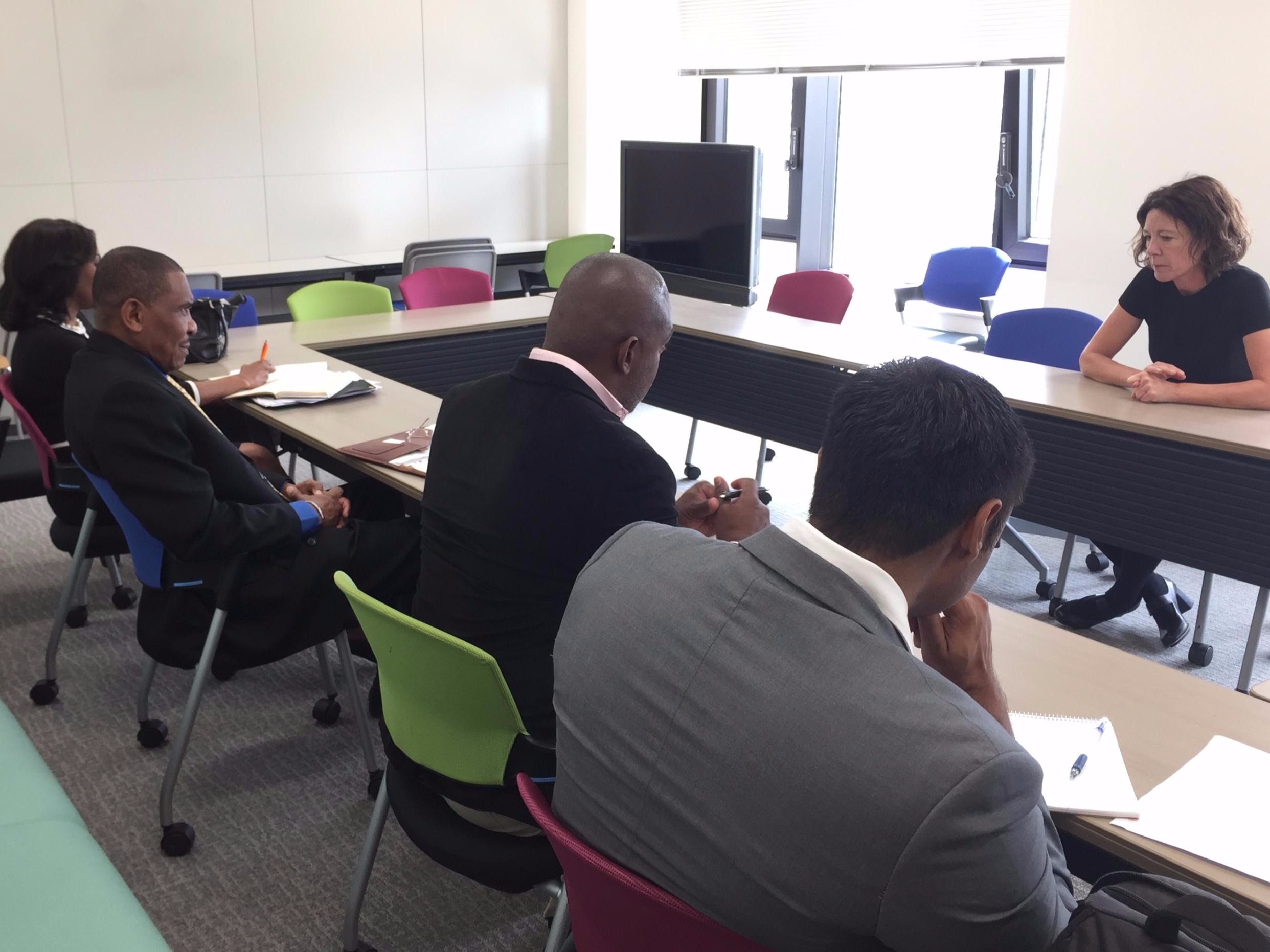 (Young Leaders listening to a lecture by Prof. Anne McDonald of Sophia University)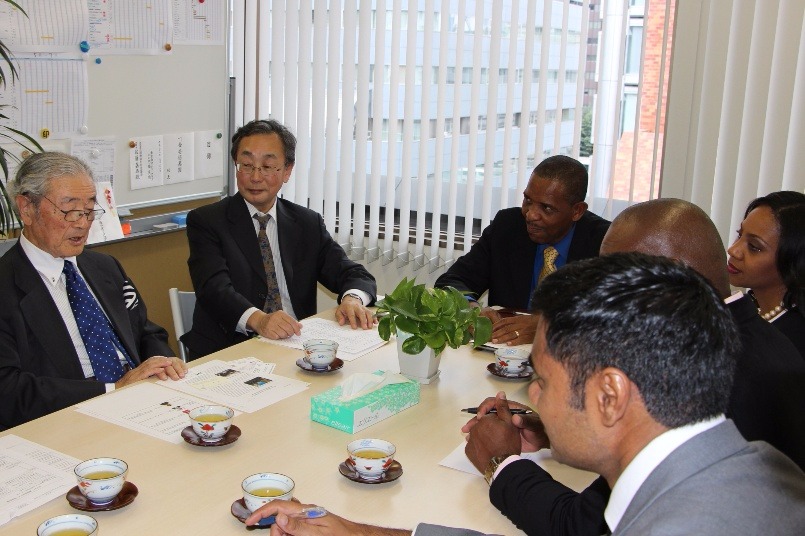 (Young leaders undergoing a briefing at APIC's office)
On April 18th, the young leaders visited Tokyo Fire Department's 'Life Safety Learning Center' where they watched short clips of natural disasters that happened in the past, and how the Japanese responded to each occurrence. After watching the clips they experienced earthquake and extreme wind simulations. They also received instructions on how to use a fire extinguisher, and used it to put out a simulated fire, as well as experienced evacuating a smoke-filled room. This was a good chance for the young leaders to experience first-hand Japanese disaster-prevention tactics.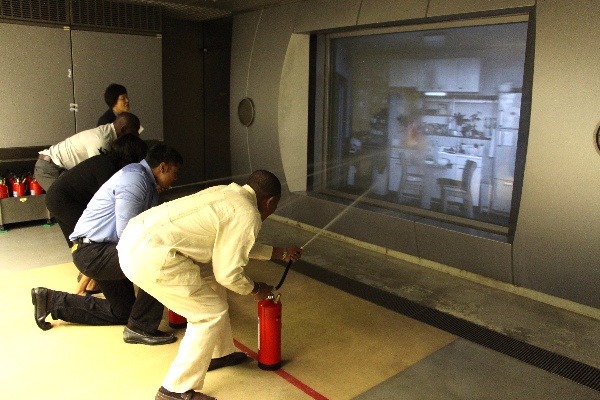 (Young leaders using fire extinguishers in a simulated fire)
Next up was a visit to the weather reporting division of the Meteorological Agency where they received an explanation from the leader of the department. Following the explanation they listened attentively to a lecture on the various efforts of the Meteorological Agency.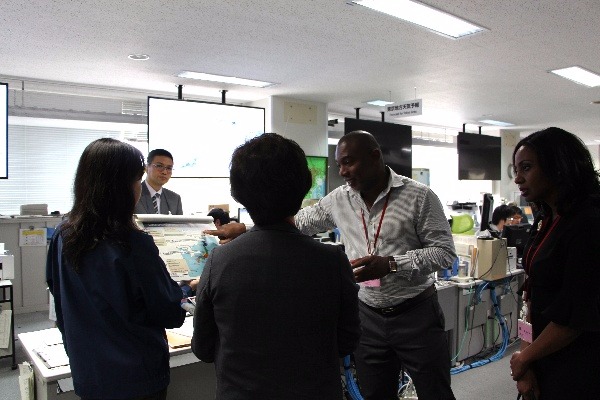 (Young leaders visiting the Meteorological Agency)
On the 19th the young leaders visited Kitajima Shibori Seisakusho, a maker of spacecraft and bullet train parts. They listened to a short speech given by the president, Mr. Kitajima, and afterward had a tour of the factory where they had a try at "hera-shibori". The young leaders were able to experience and appreciate the high level of technique and quality of Japanese craftsmen. After trying their hand at hera-shibori, they had the opportunity to ask questions, further deepening their interest in Japanese technology.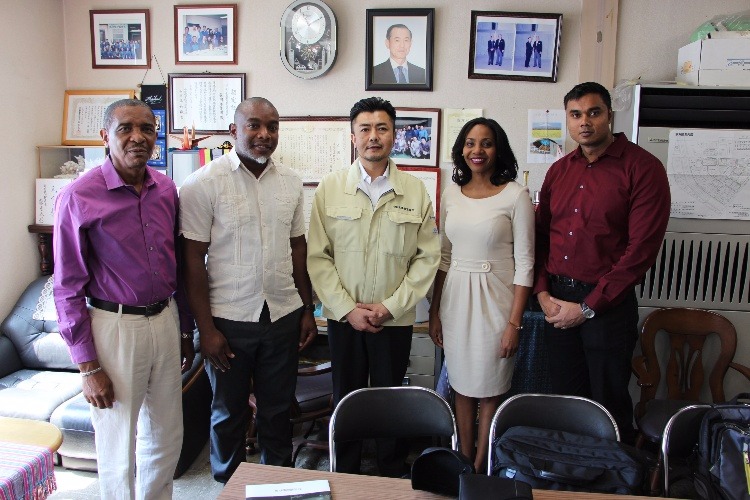 (Young leaders with Mr. Kitajima)
In the afternoon they went to the Kabuki Theater Museum where they learned about traditional Japanese arts. They were amazed that all the characters-male, female, children, and adults are played only by male actors.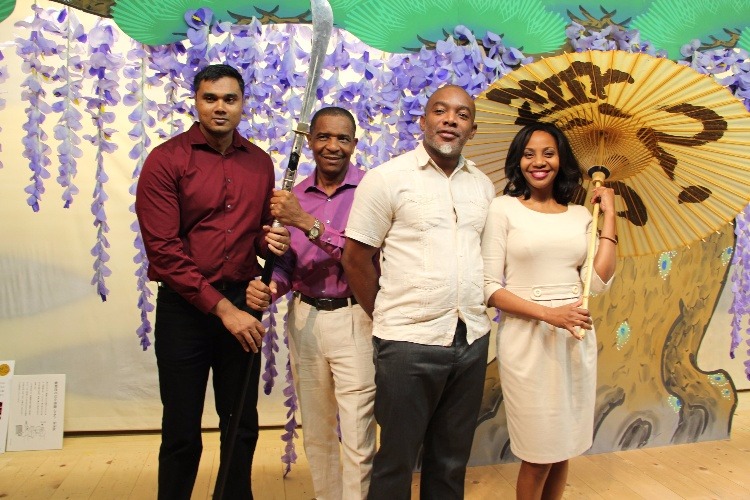 (At the Kabuki Theater)
Later on in the afternoon the young leaders visited the Central Caribbean division of JICA, and talked with members of JICA who are working on the front lines of international cooperation. JICA holds a strong influence over the central Caribbean region, which gave way for the young leaders to actively discuss future projects and the materialization of cooperation between all parties. This was a worthwhile visit for both JICA members and the young leaders.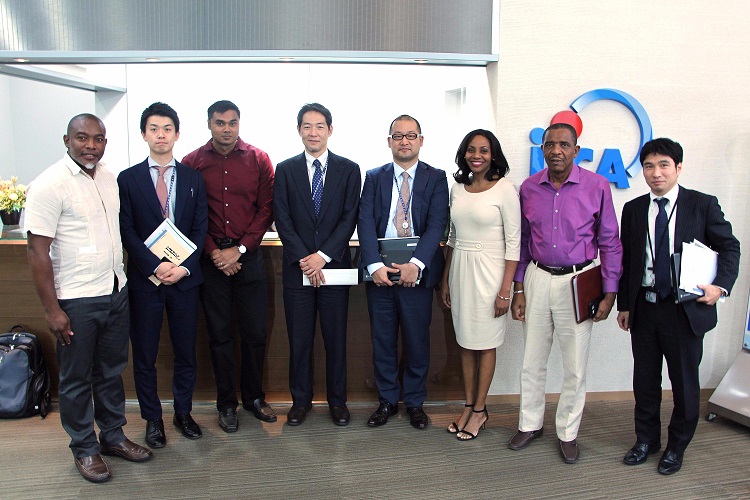 (Young leaders with JICA central Caribbean division)