The 2nd Pacific Islands and West Indies Students Invitation Program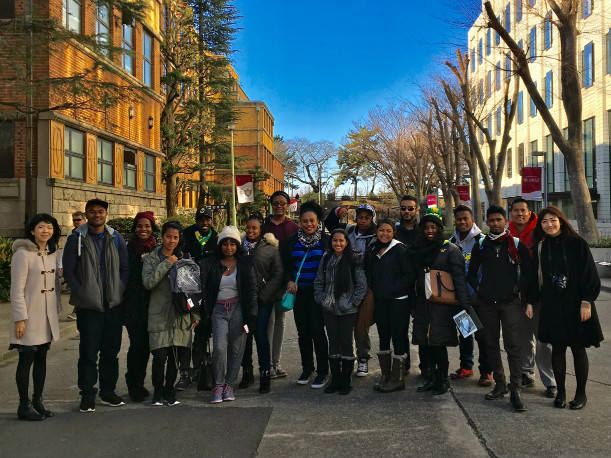 On 4th January, 16 students from the Pacific Islands and Caribbean arrived in Japan. They took part in the lectures at Sophia University until the end of January. We hope that they not only deepen their basic knowledge about Japan but also exchange opinions with Japanese students during their stay.
Students' schedule is
here (Japanese)
.