The 2nd Pacific Islands and West Indies Students Invitation Program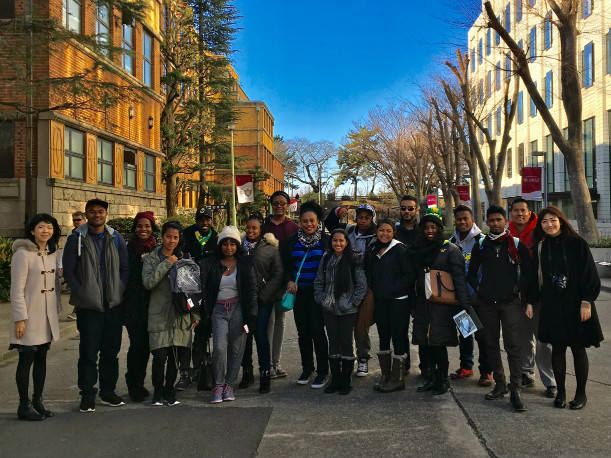 On 4th January, 16 students from the Pacific Islands and Caribbean arrived in Japan. They took part in the lectures at Sophia University until the end of January. We hope that they not only deepen their basic knowledge about Japan but also exchange opinions with Japanese students during their stay.
Students' schedule is
here (Japanese)
.
ABOUT APIC
The Association for the Promotion of International Cooperation (APIC) is engaged in various development cooperation projects for the purpose of promoting international cooperation and deepening mutual understanding between Japan and various countries.

The following activities comprise the focus of the APIC mandate

1. Supporting development cooperation projects throughout the Pacific Island region
2. Supporting development cooperation projects throughout the Caribbean region
3. Organizing social meetings and symposia regarding global issues
4. Organizing social meetings regarding international cooperation
5. Supporting recipients of the "APIC-Sophia Xavier High School International Student Scholarship"
6. Training younger generations interested in international cooperation

APIC was established on September 8th 1975, for the pacific purpose of facilitating public understanding and cooperation on ODA through the provision of information regarding Official Development Assistance including ODA.

APIC was transformed into a general incorporated foundation following a legal revision on April 1st 2013, but still maintains its functions and activities according to its original mandate.
All Rights Reserved. Copyright © 2008-2015, The Association for Promotion of International Cooperation.