MoU Signed Between APIC and Reitaku University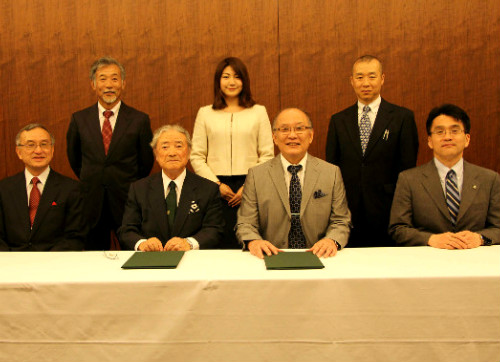 On May 27th, APIC President Peter Sato and Reitaku University President Nakayama signed a comprehensive education cooperation Memorandum of Understanding (MoU).
The Association for Promotion of International Cooperation (APIC) signed a MoU with Reitaku University, which is located in Kashiwa City, Chiba Prefecture. This is the second MoU APIC has signed with a Japanese university; the first was Sophia University, signed in December 2014.
Four points were agreed upon in this MoU: 1. Reitaku University and APIC will exchange information regarding educational activities as well as research activities 2. APIC will provide lecturers for symposiums and lectures that take place at Reitaku University 3. APIC will accept interns from Reitaku University 4. Reitaku University and APIC will hold joint seminars regarding challenges facing developing countries in order to deepen understanding in the international community.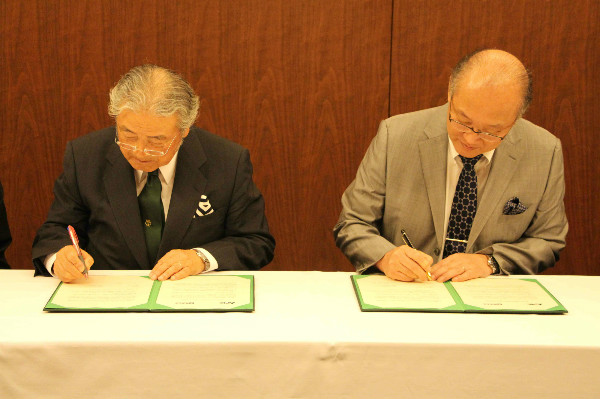 Reitaku University is putting effort into a global education, listing as one of its educational ideals 'educating students who can contribute to international society'. Inside and outside the school walls students and professors are actively partaking in international communication and cooperation-related activities. The benefit of Reitaku University and APIC coming together is not only the expansion of both parties' activity regarding international cooperation and communication, but also the strengthening of ties between various countries and Japan. APIC will use Reitaku University's efforts to improve its efforts in the international cooperation arena.