2nd Term Xavier Exchange Students & 1st Term MCT Exchange Students Graduate Sophia University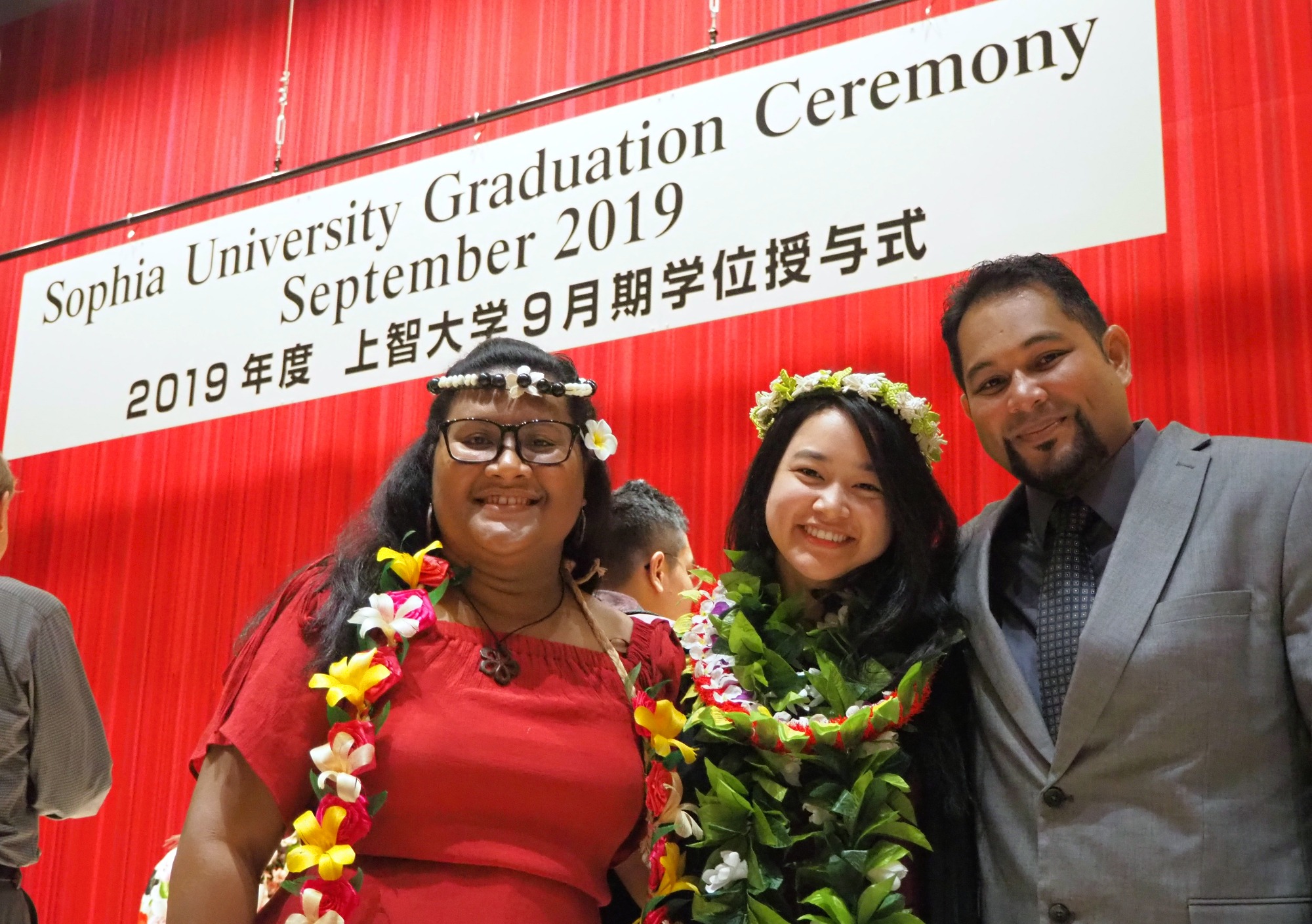 On September 20th, 2019, three students from the Federated States of Micronesia graduated Sophia University. Ms. Risa Oue studied for four years in Sophia's Faculty of Liberal Arts, and MCT exchange student Mr. Bradford Mori and Ms. Bertha Reyuw spent two years in Sophia University Graduate School of Global Environmental Studies to receive their master's degree. Bradford and Bertha are the first students to graduate from the APIC-MCT Exchange Student Program since the scholarship fund was officially started.
Commencement ceremony took place on a beautiful fall day, with the halls of the school bustling with new graduates and their families. The families of the Xavier and MCT students came all the way from the Federated States of Micronesia to celebrate the students' accomplishments with beautiful flower head leis and necklaces.
That evening, a celebratory dinner was held at the Tokyo Club where other Micronesian dorm mates and exchange students, professors, Sophia alumni, and donors to the exchange student fund gathered to celebrate the new graduates' accomplishments and their future adventures.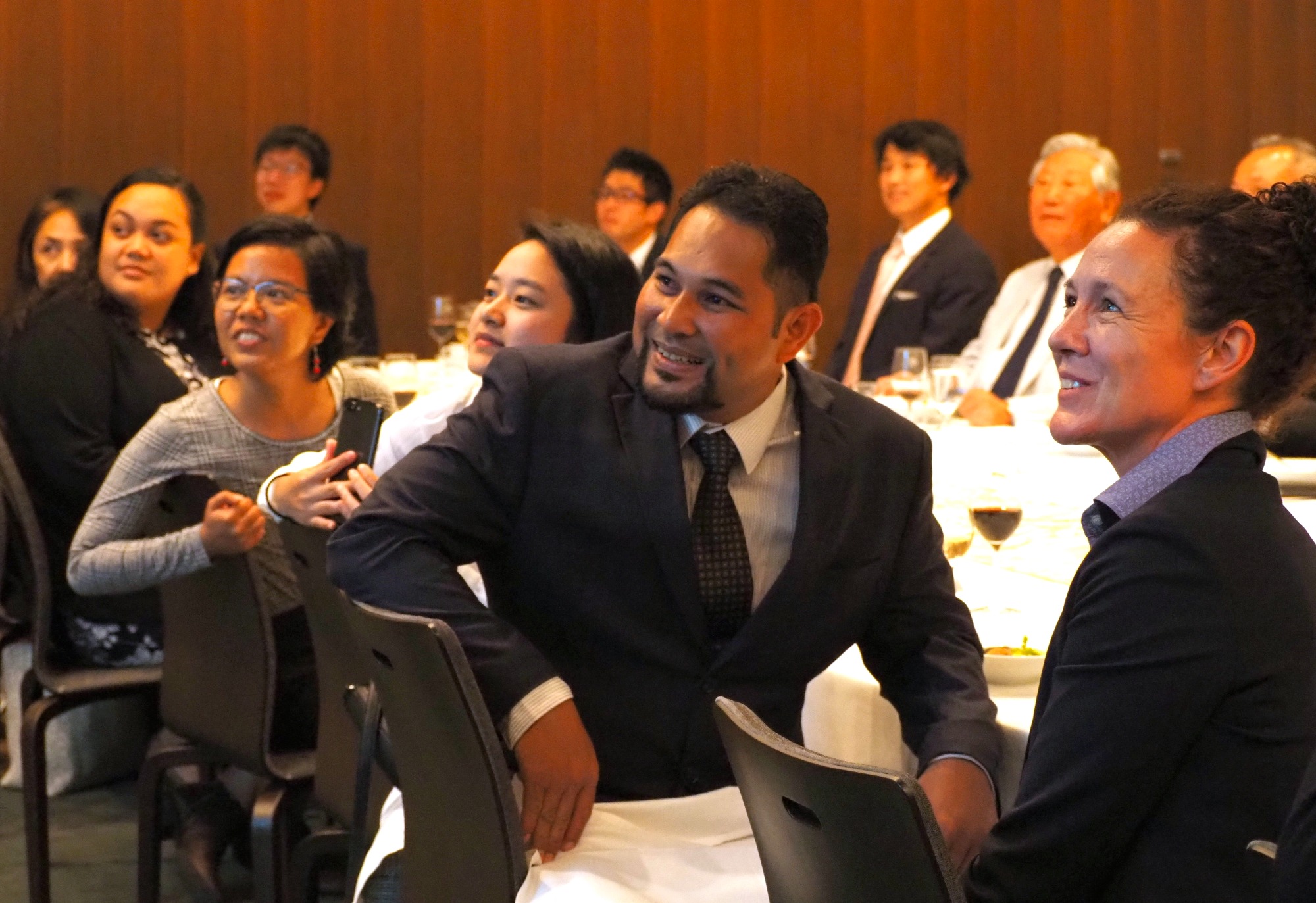 (Attendees of the celebratory dinner watching a message video to the graduates)
MCT exchange students Mr. Bradford Mori and Ms. Bertha Reyuw will use the knowledge they gained while studying in Japan at organizations in their home state in Micronesia. Ms. Risa Oue will work while saving funds for graduate school, where she plans to focus on accounting-related studies, as she graduated with an accounting major from Sophia. APIC will continue to watch over the new graduates, hoping that they use the experiences and knowledge they gained in Japan as nourishment to be active in the field they choose in they place reside.