5th APIC Short-term Internship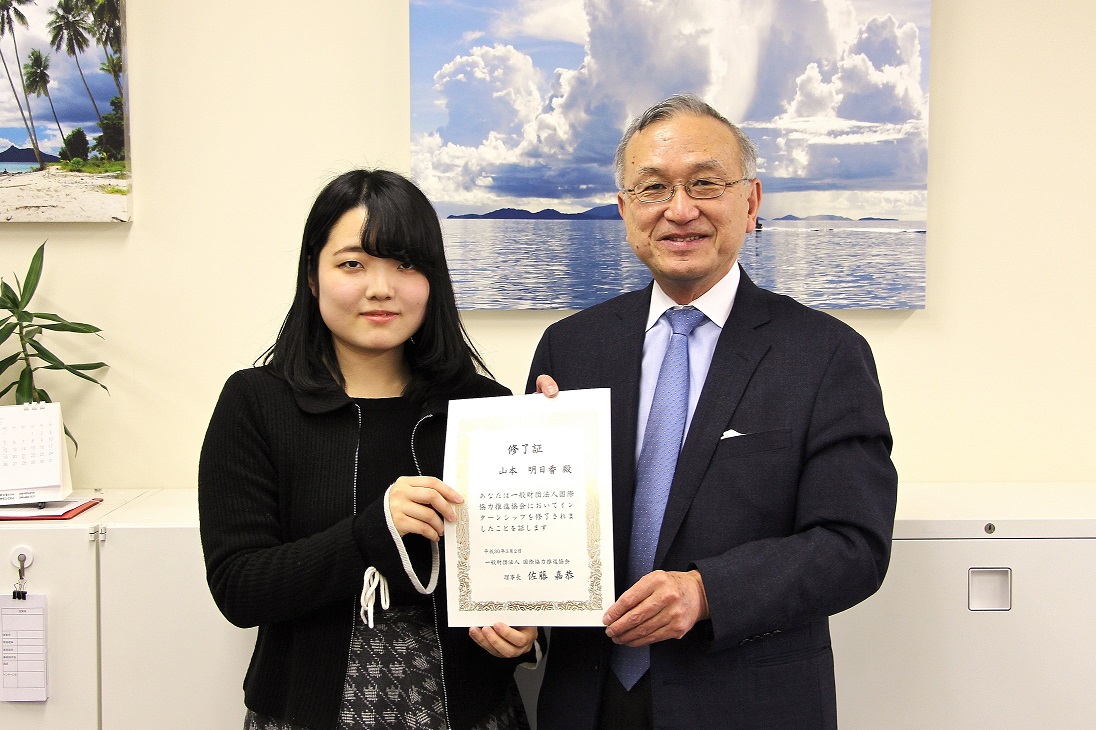 (From left: Sophia Univ. Sophomore Ms. Asuka Yamamoto, APIC Executive Manager Mr. Sato Shoji)
From February 5th to March 2nd, 2018, one student from Sophia University joined APIC's short-term internship program as part of Sophia's 'Working Experience' curriculum.


Sophia University's 'Working Experience' curriculum takes place for approximately one month during spring and summer vacation. Participating students must take preparatory and concluding classes and turn in assignments in order to receive credit. At APIC, not only do students learn about general business manners such as answering phone calls, greeting guests, and creating formal business letters, but also experience attending to VIP government officials from overseas, as well as helping with APICS Lecture Meeting series.
Interview with APIC Trustee Mr. Hiroshi Murakami (statutory auditor of Ajinomoto Group):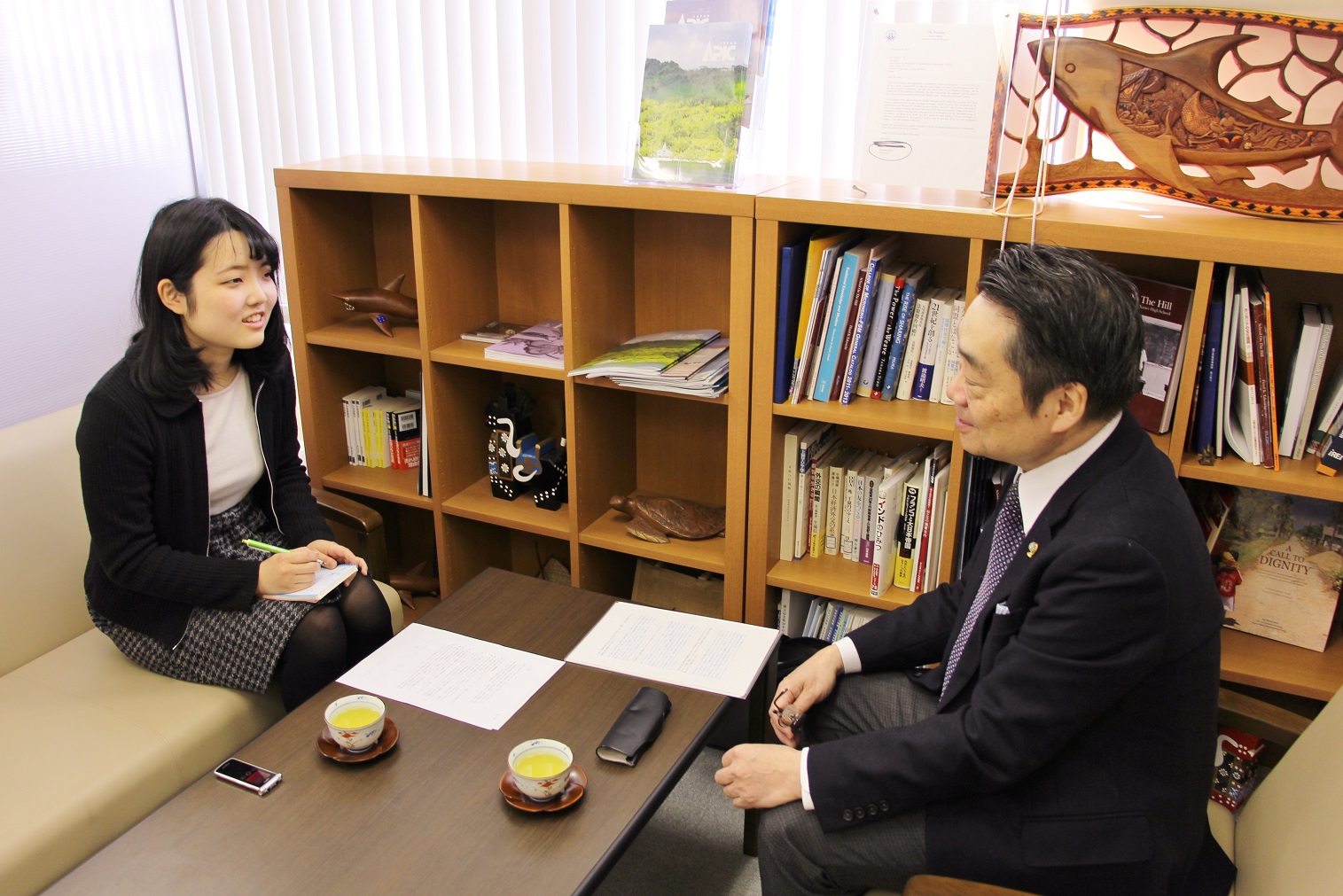 During her internship at APIC, Ms. Yamamoto held an interview with APIC Trustee and statutory auditor of Ajinomoto Group, Mr. Hiroshi Murakami. She took charge of all aspects of the interview from start to finish, such as researching Mr. Murakami's career background, coming up with questions for the interview, making the interview appointment, and writing up the interview.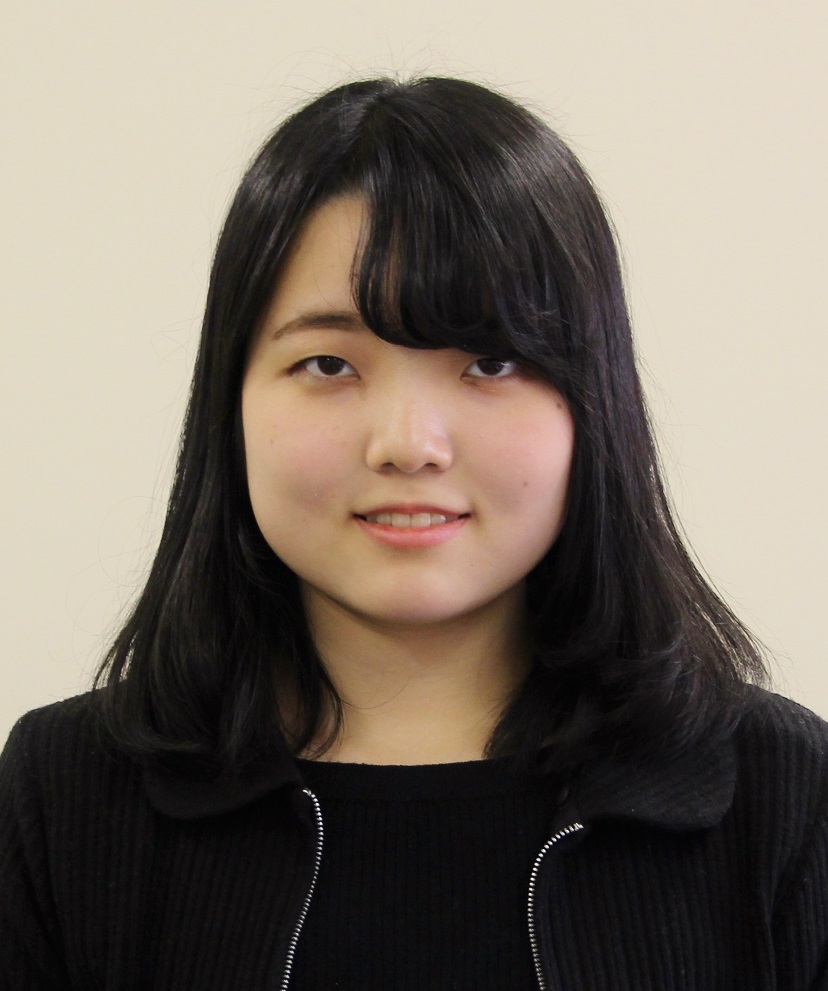 Sophia University Sophomore, Ms. Asuka Yamamoto
The reason why I applied to APIC's internship program is so that I could get a better and deeper idea of what 'international cooperation' truly is by being part of such an organization. Through this internship I was not only able to gain a better understanding of proper business manners as well as learn about international cooperation, but I was also able to reaffirm the importance of learning and creating experiences.
Mr. Murakami gave me this piece of advice during the interview: "fail fast, fail cheap, fail smart". When you are young it is easy to get back on your feet after failing; try and challenge yourself to obtain something from that experience and keep moving forward. Choosing to participate in this internship above the myriad of options during spring break is what I consider one of those challenges. Through this challenge, I was able to deepen my knowledge about Japan and its relationship with the South Pacific and the Caribbean nations; additionally I was able to learn how to prepare and conduct an interview. Through daily conversations with Executive Director of APIC (and visiting professor at Sophia University), I realized the importance of using my head to think, and increasing my knowledge through reading and classes.
Just as I have learned many things from my time at APIC, there are many things that only the experiencer can relate to. I will continue to not fear failure, and continue to learn through experience. I hope that my breadth of knowledge and experience will lead to an understanding of multilateral outlooks and values which can be used in the field of international cooperation.
Lastly, I would like to give my thanks to everyone at APIC, and to everyone who helped give me a place to learn and experience.