Tsuda University APIC Internship Start!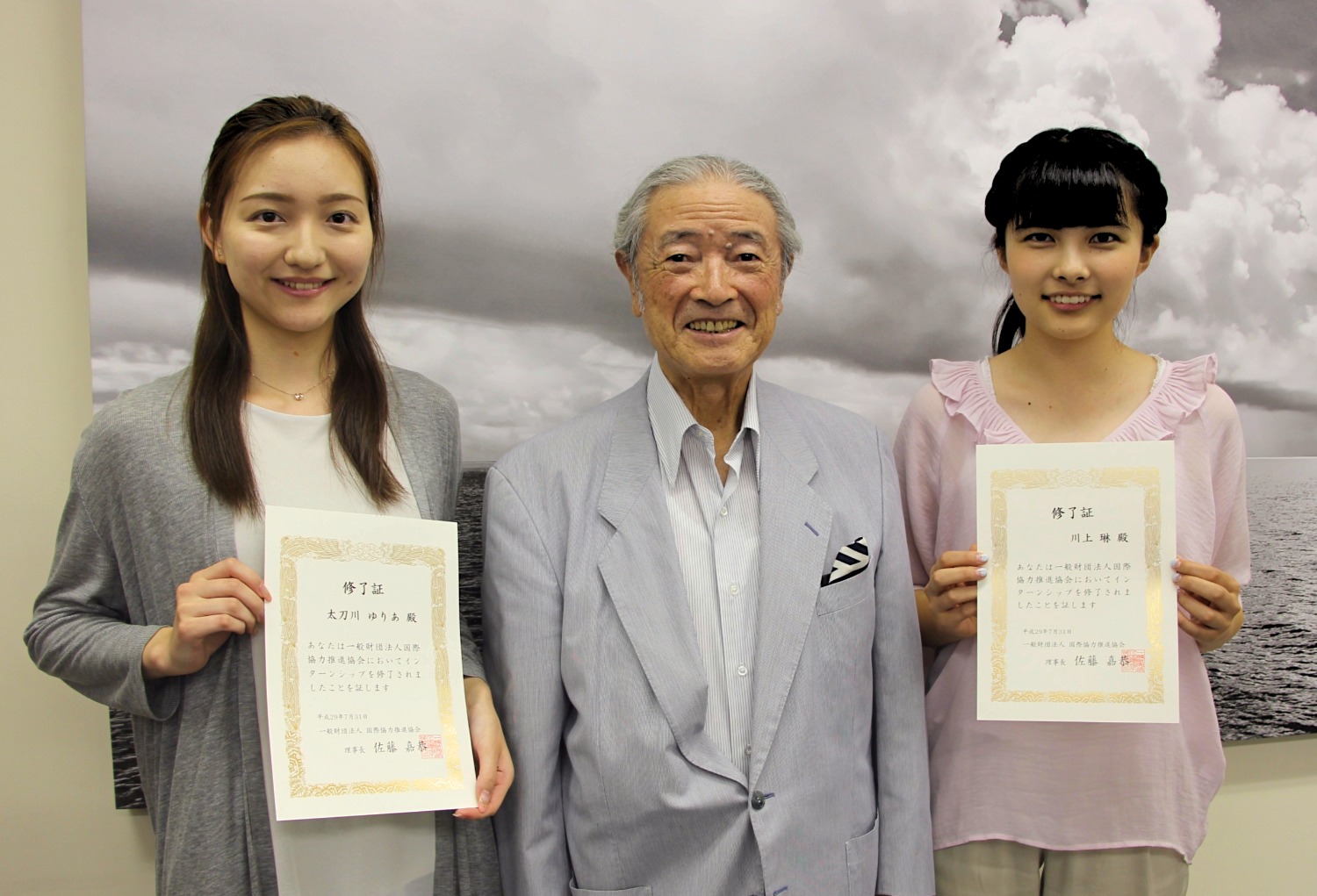 (From right: Tachikawa Yuria, APIC director Peter Sato, Kawakami Rin)
In accordance with the Memorandum of Understanding (MoU) signed between Tsuda University and APIC in April of this year, the internship program has finally commenced. Participants were Ms. Yuria Tachikiawa from the Faculty of Policy Studies, and Ms. Rin Kawakami from the Faculty of Arts, Department of International Relations. They interned for the month of July. During their time at APIC they had the opportunity to experience the complexity of "international co-operation" activities.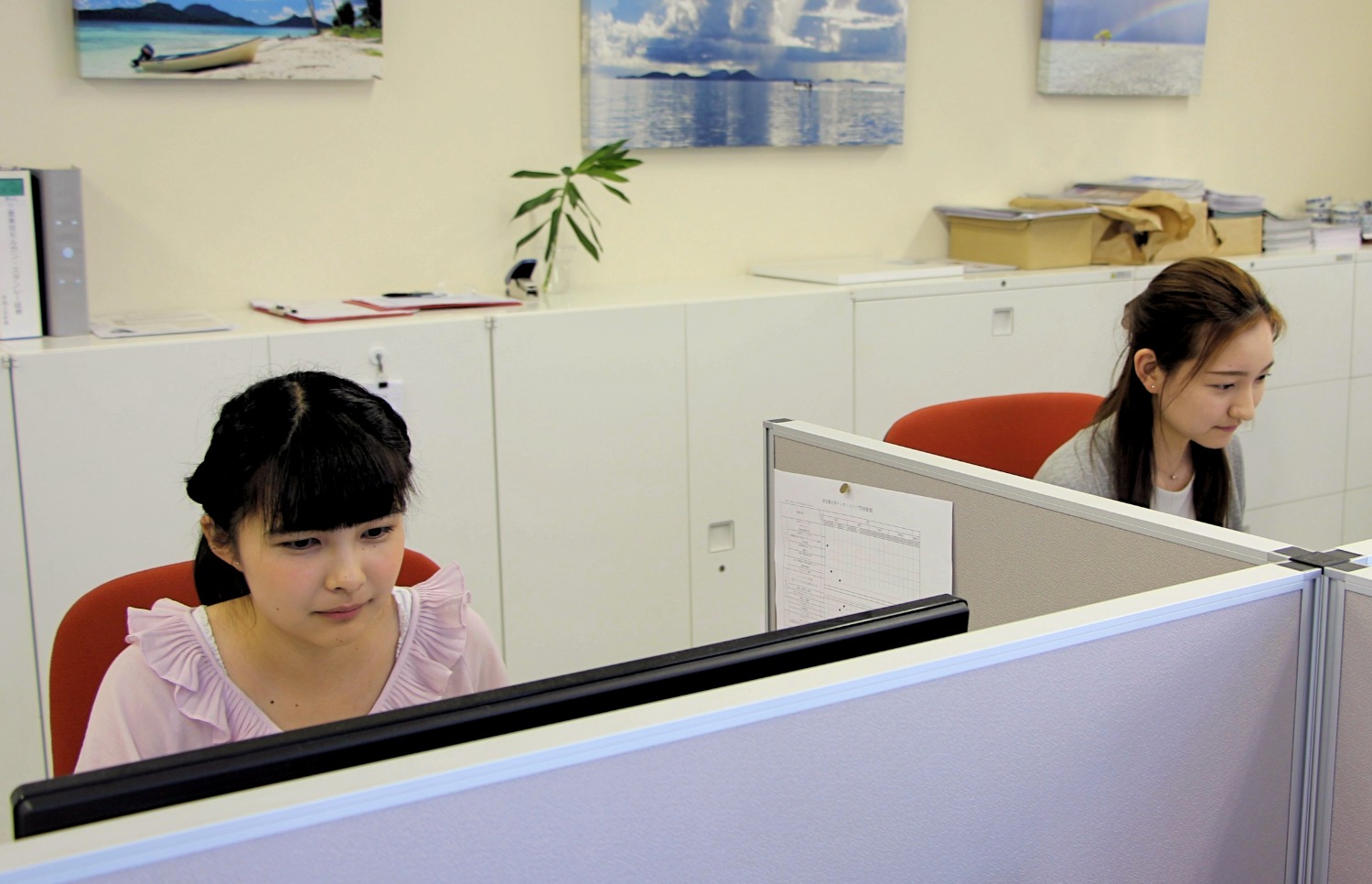 (The interns at the APIC office)
Intern students'activities:
July 3rd: Internship begins
July 11th: Interview with Tsuda University, President Takahashi Yuko
July 20th: 1. Attendance of 338th Lecture Meeting Regarding Global Issues "G7/G20 Summit" 2. Interview with Hirono Ryokichi, APIC councilor
July 31st: Internship ends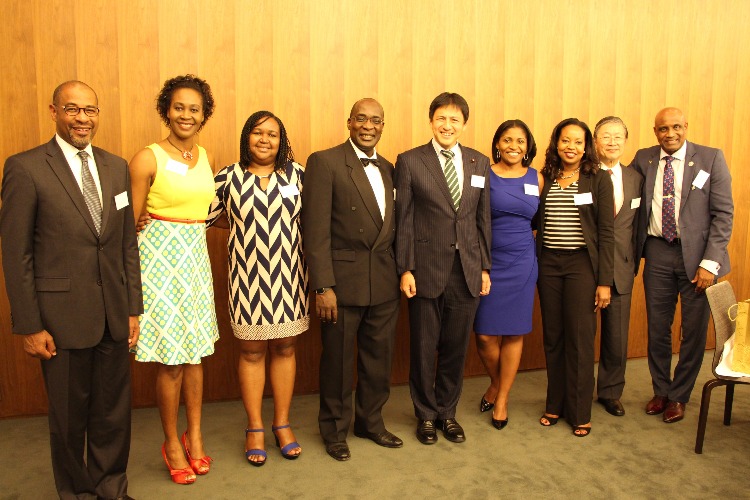 Welcoming Dinner for the Jamaican Minister of Education


APIC hosted a dinner on July 10th for the Jamaican Minister of Education and related members during their visit to Japan. Among those in attendance were Foreign Affairs Secretary Mr. Takei, and Jamaican ambassador to Japan His Excellency Mr. C.P. Ricardo Allicock. The intern students helped support the evening's activities by taking charge of the reception desk.
Interview with Tsuda University President Takahashi Yuko

(From the right: Ms. Tachikawa, President Takahashi, Ms. Kawakami)
As the first generation of intern students from Tsuda University, they had the chance to interview the president of Tsuda University, Takahashi Yuko. Mrs. Takahashi talked about a wide range of topics, including her personal experiences and her hopes for the future of Tsuda University.
338th Lecture Meeting Regarding Global Issues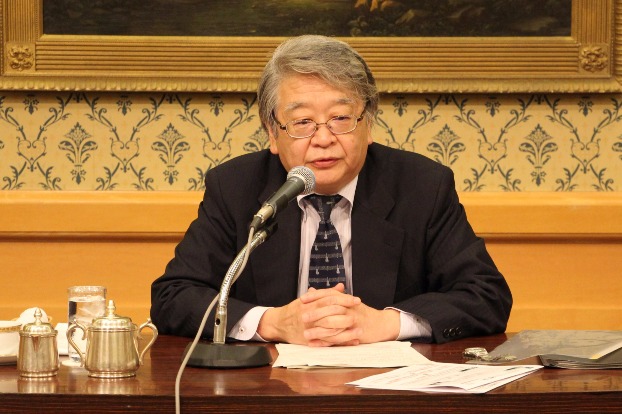 On July 20th former deputy vice-minister of foreign affairs, Mr. Kei'ichi Katakami was a guest speaker at APIC's monthly Lecture Meeting at the Hotel Okura Tokyo. The topic this time was the G7/G20 summit and Japan's diplomacy. The intern students attended the lecture, and along with aiding the reception desk, they also wrote a report on the lecture.
Interview with APIC councilor Mr. Hirono Ryokichi, Honorary Professor at Seikei University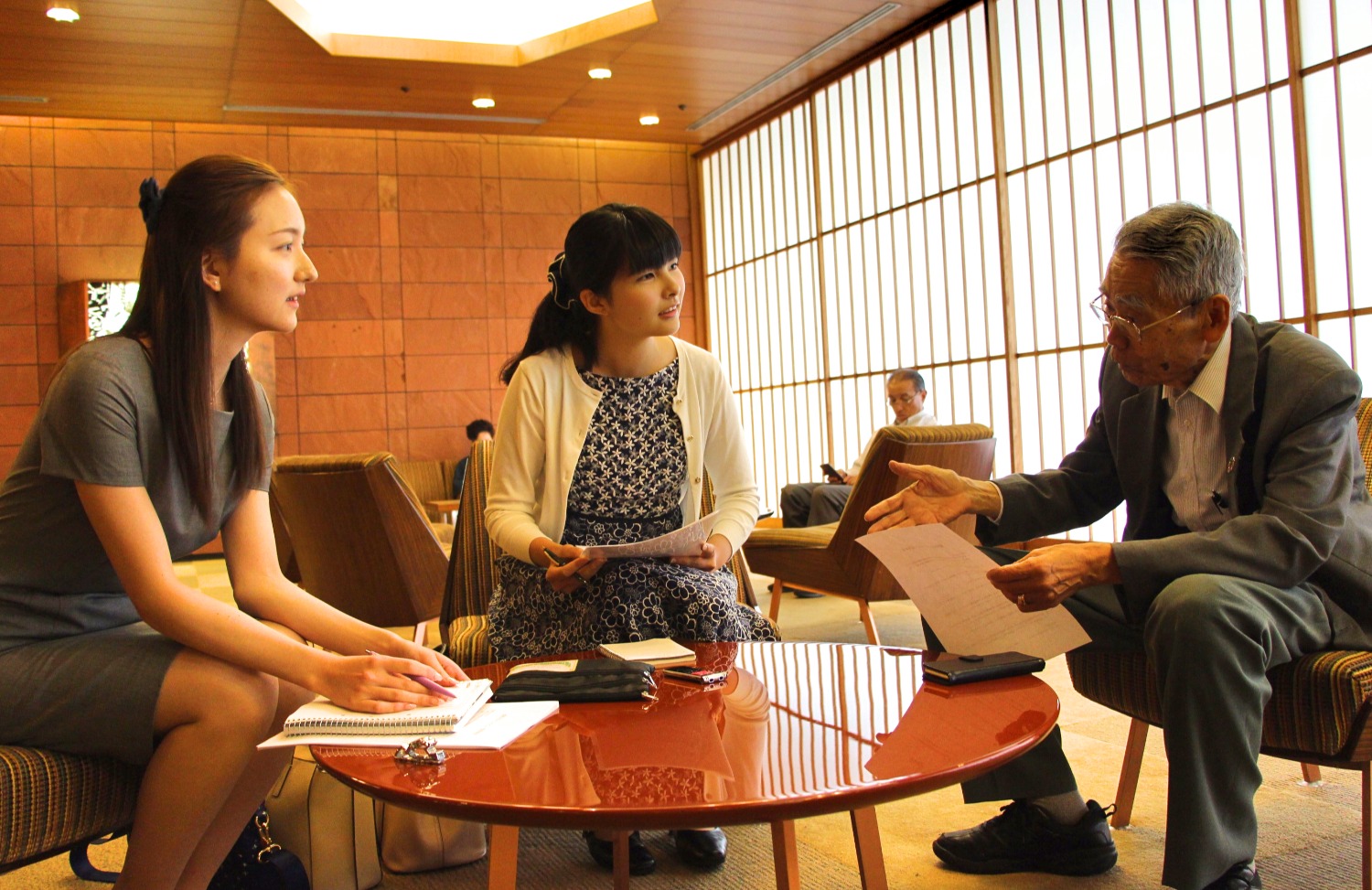 The intern students had the opportunity to conduct an interview with Mr. Hirono on July 20th. He talked about the meaning of international co-operation and the problems it faces, and added in personal anecdotes.
Previous Internship Programs