Pacific & Caribbean Journalists Program 2022
 (APIC Japan Journalism Fellowship)
2022.10.31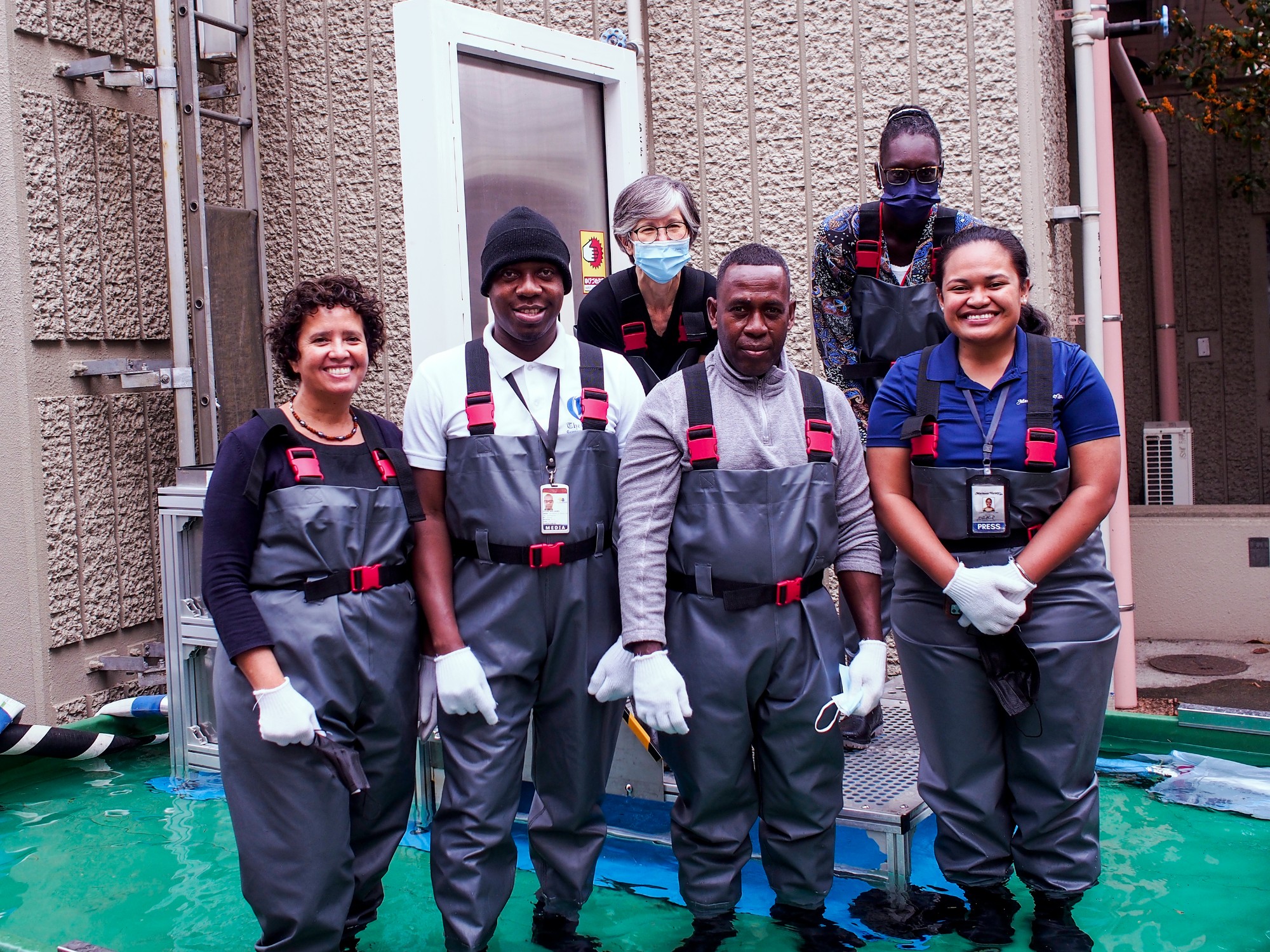 (At the Yokohama Disaster Risk Reduction Center (photo by Floyd Takeuchi))
APIC, in cooperation with the Foreign Press Center Japan (FPCJ) held its Pacific & Caribbean Journalist Program 2022 from October 16th to 25th. A total of five journalists (three participants from the Pacific island region and two from the Caribbean island region) attended the program specializing in environmental protection and disaster prevention.
During their stay, the journalists visited the town of Osaki, Kagoshima prefecture (population of 12,000), and toured their recycling and waste management facilities, which is said to be the most advanced throughout all of Japan. The group also learned about the Sakurashima (Kagoshima prefecture) volcano disaster prevention model. Afterward they went north to the Yuriage region of Fukushima prefecture. They also visited the remains of Arahama Elementary School in Sendai (Miyagi prefecture) damaged by the tsunami of the 2011 Tohoku earthquake, as well as the reconstructed Yuriage Harbor Morning Market. Additionally, the group toured the Yokohama Citizens' Disaster Prevention Center and learned about the flood prevention measures. APIC Executive Director Sato Shoji toured with the group in regional areas.
The program's name in English is "APIC Japan Journalism Fellowship", and is a demanding program where seasoned program coordinator Floyd Takeuchi (from Hawaii) and Dawn Matus (from Idaho) provide guidance for the participating journalists. Every day after completing their site visitations, they are expected to write an article which they send back to their respective media centers.
The first Fellowship program took place in 2015. Since then, it has taken place every year, with the exceptions of 2020 and 2021 when the program had to be cancelled due to the COVID-19 pandemic. It resumed this year, with the October program marking its sixth time.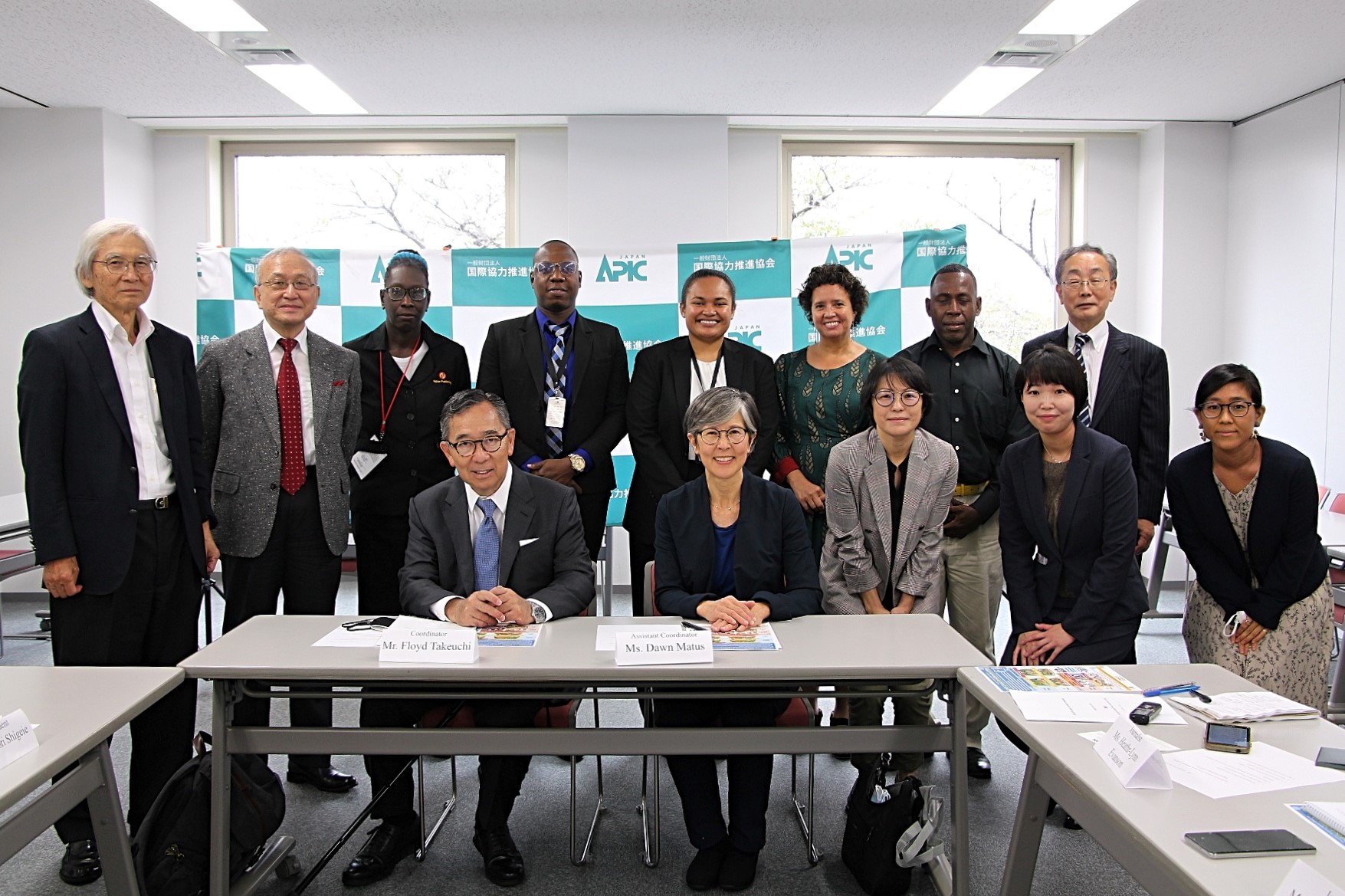 (At the program orientation)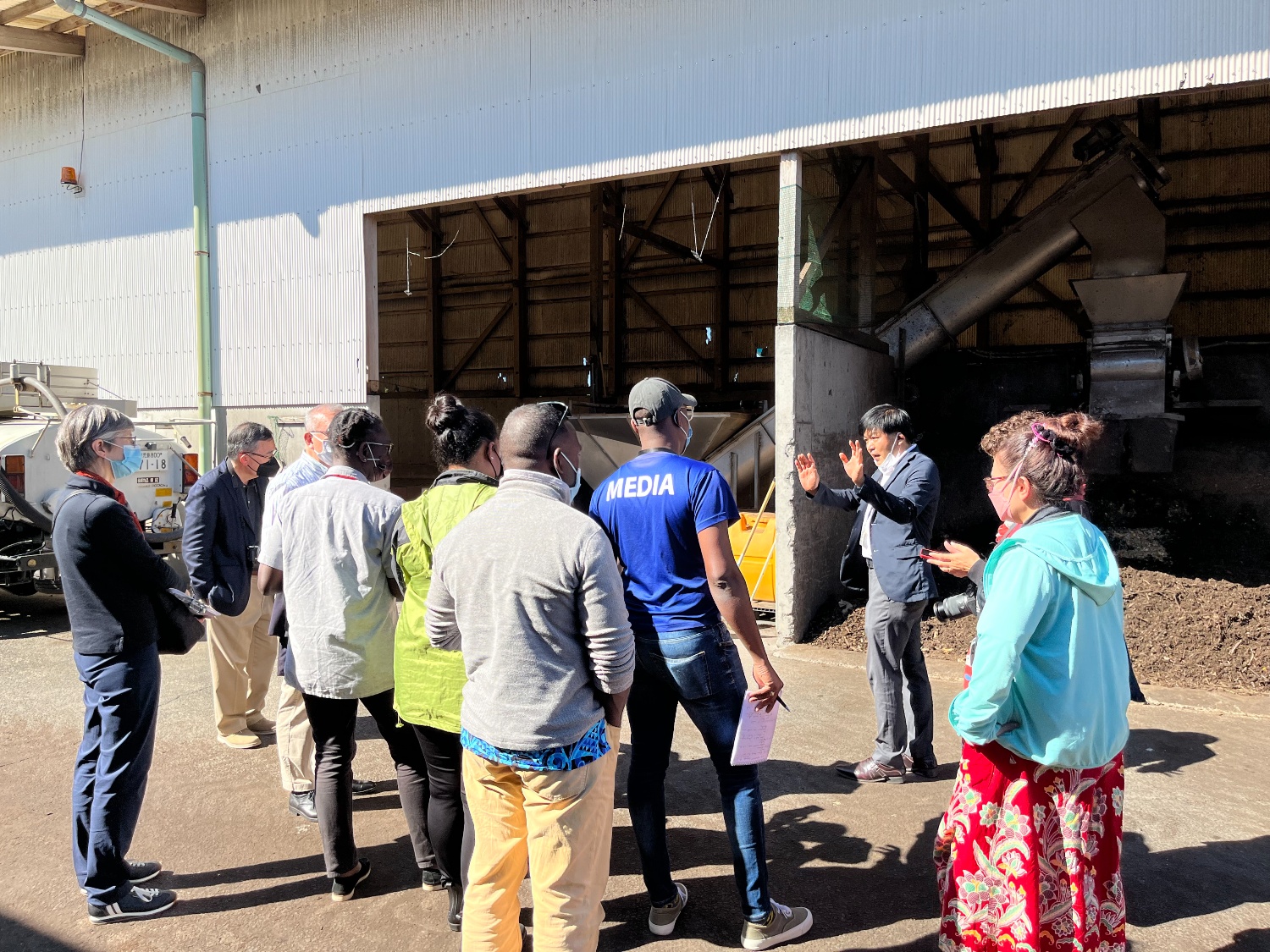 (At the Osaki Garbage Recycling facility)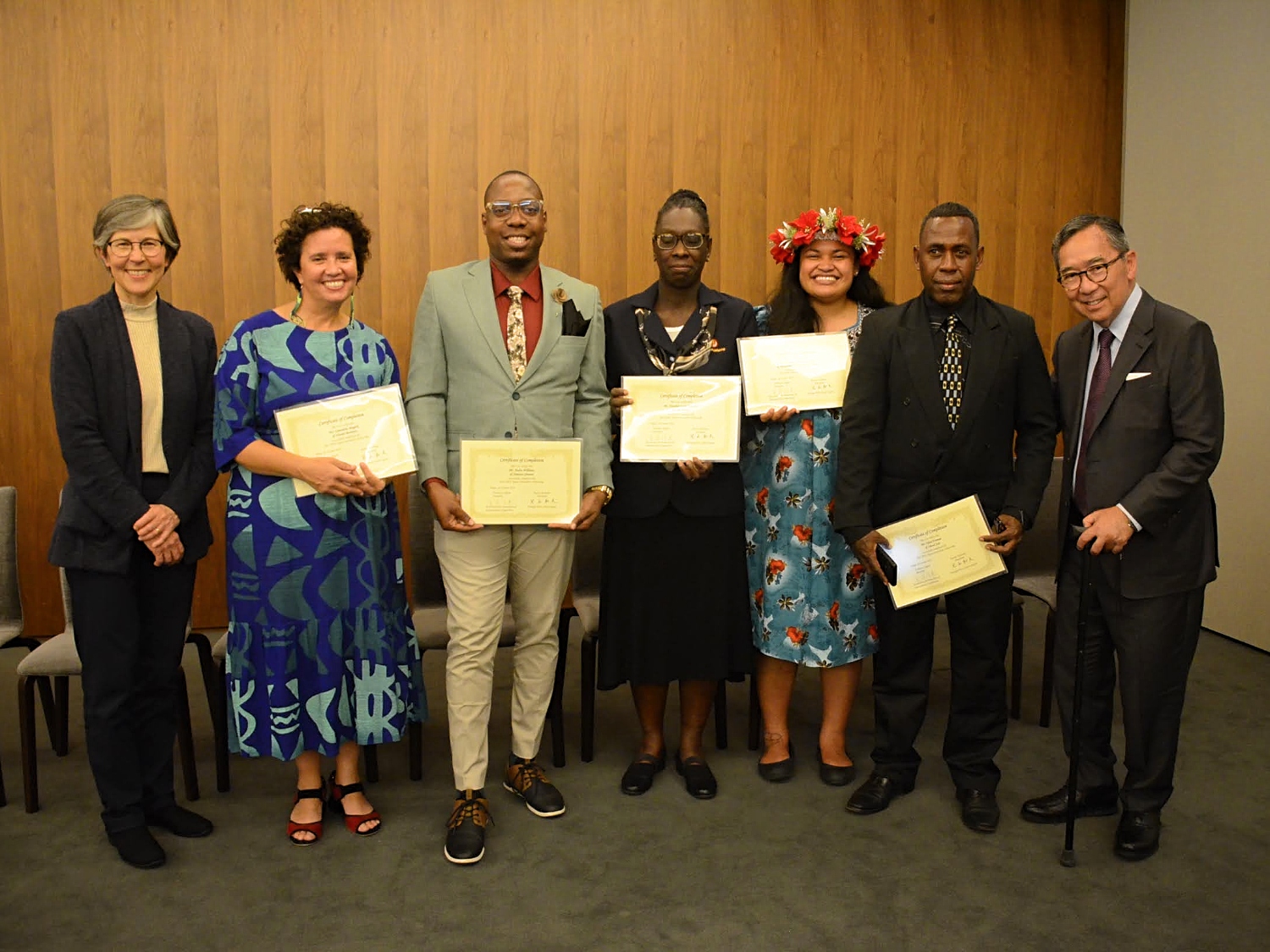 (At the ending ceremony of the program)
1. List of participants is
here
2. Program schedule is
here
3. Journalists' articles are here
'If only we had learned from our ancestors'
(Samantha Magick | Oct. 24, 2022)
DECARBONISING TRANSPORT -- HYDROGEN FUELLED VEHICLES ARE NEXT
(Samantha Magick | October 2022)
WOTA: A SOLUTION TO WATER SHORTAGES?
(Samantha Magick | October 2022)
Osaki town sets global standard in recycling, waste collection
(K-Andrea Evarose Limol | Oct. 21, 2022)
Yokohama center offers state-of-the-art disaster preparedness measures
(K-Andrea Evarose Limol | Oct. 21, 2022)
Sakurajima and volcanic disaster resiliency
(K-Andrea Evarose Limol | Oct. 28, 2022)
School's disaster preparedness measures saved lives
(K-Andrea Evarose Limol | Oct. 28, 2022)
The day a tsunami warning system failed a Japanese city
(K-Andrea Evarose Limol | Oct. 28, 2022)
Japan aids Caribbean Sargassum fight
(Heather-Lynn Evanson | Oct. 20, 2022)
Japan keen on strengthening ties with Jamaica
(Andre Williams | Oct. 18, 2022)
Osaki's success at recycling waste, reducing landfill volume a model for Jamaica
(Andre Williams | Oct. 21, 2022)
A peek into leading Japanese town's garbage collection, recycling system
(Andre Williams | Oct. 22, 2022)
Japanese city more resilient, data conscious after disaster
(Andre Williams | Oct. 26, 2022)
Tokyo Olympics athlete village to become smart city
(Andre Williams | Oct. 31, 2022)