President Panuelo of the Federated States of Micronesia Sends Letter to Former APIC President Yoshiyasu Sato
2022.1.7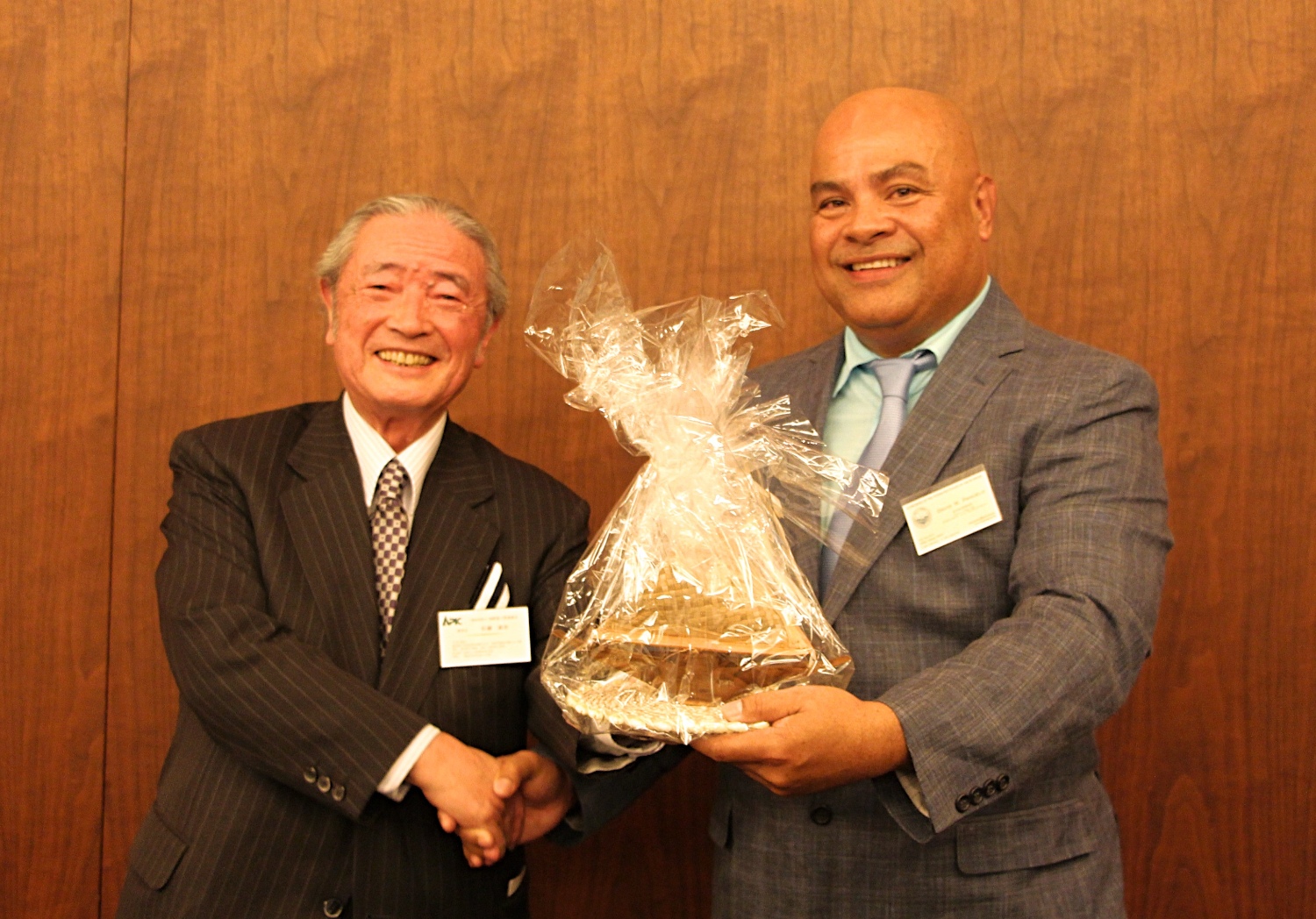 (President Panuelo, right, who participated in APIC's 2016 Pacific Leader Invitation Program)
With the resignation of former APIC President Sato, Federated States of Micronesia President Panuelo sent President Sato a letter of gratitude dated November 20th. This letter serves as an example of how APIC's activities are highly received by leaders of nations who have cooperated with APIC's programs.
President Panuelo states that "I have the privilege of offering the people's profound gratitude and appreciation for your personal involvement in APIC's multi-prong Pacific program initiatives...all of which contribute to strengthening of the historic ties between our Pacific nations".
Additionally, President Panuelo mentioned in detail APIC's support projects:
1. Supplying water tanks for potable water in Kapingmarangi and other outlying islands
2. Invitation programs to Japan for political and business leaders from the Micronesia region (President Panuelo was a participant in the February 2016 Pacific Leader Invitation Program)
3. Supporting the next generation of leaders through the Xavier-APIC-Sophia University exchange student program
Lastly, President Panuelo wrote "I speak for all my fellow Micronesian citizens in saying, "God Bless You, Ambassador Peter Sato. Thank you for your friendship and and generous support. Through your vision and actions, you have helped in our nation building" in conclusion to his letter.
In addition to President Panuelo's letter, President Sato also received letters from former Micronesian president Mori and Republic of the Marshall Islands' former president Heine expressing their deep gratitude for president Sato's work in the region.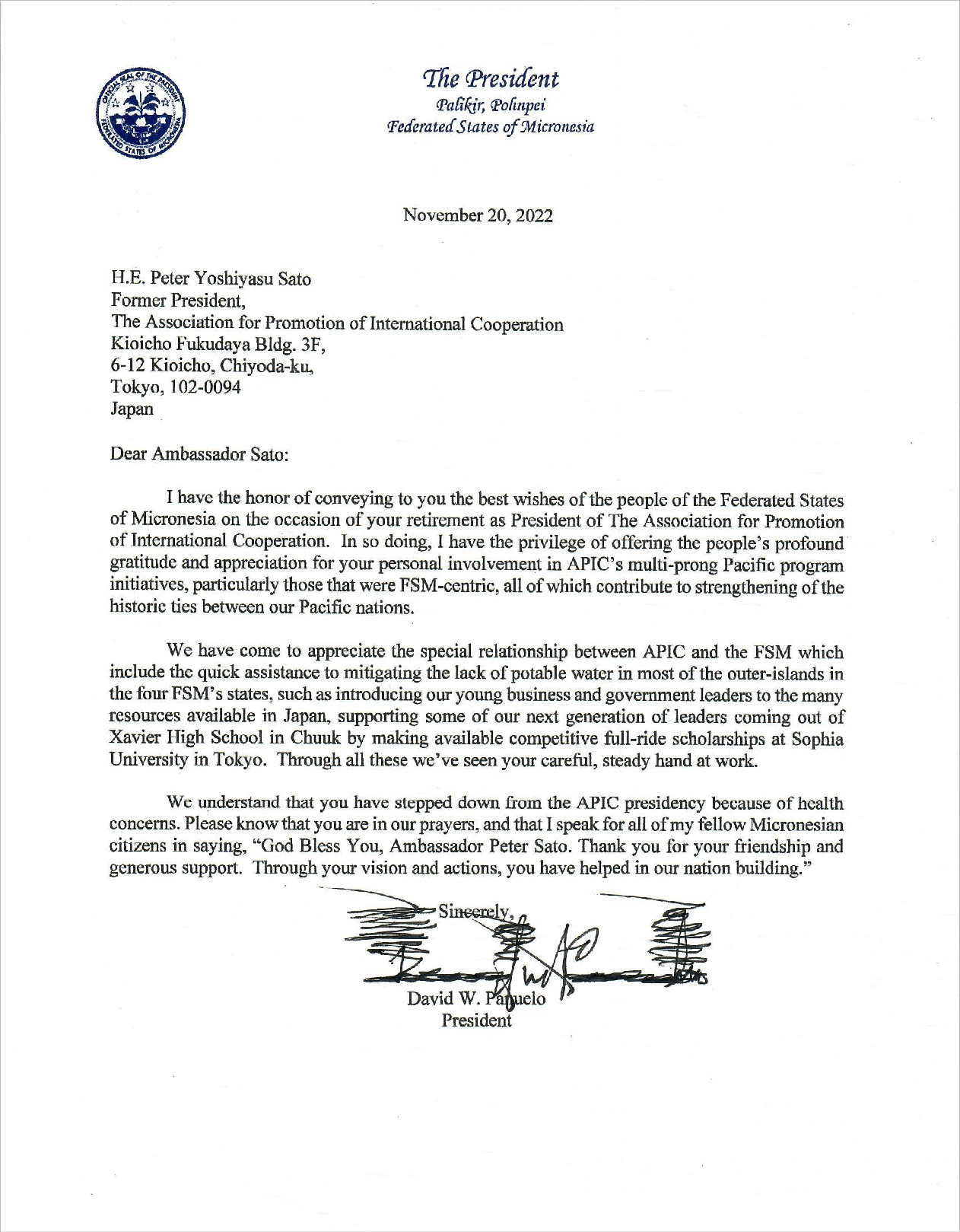 (Letter from FSM President Panuelo to former APIC president Sato)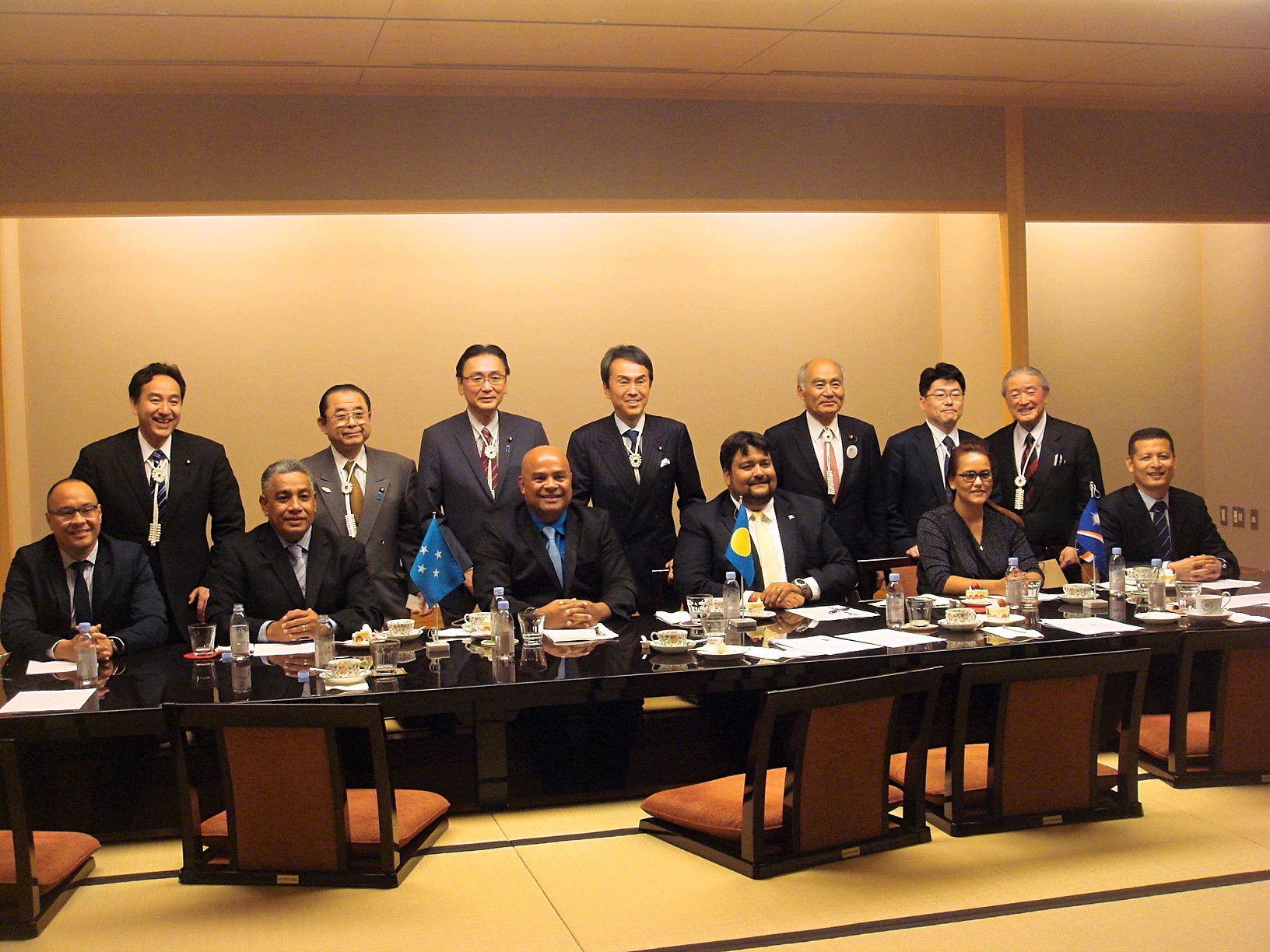 (Photo taken during APIC's 2016 Pacific Leader Invitation Program with the Japan-Pacific Island Country Friendship League gathering)