Aid for Speech Contest held in Trinidad and Tobago
2021.11.9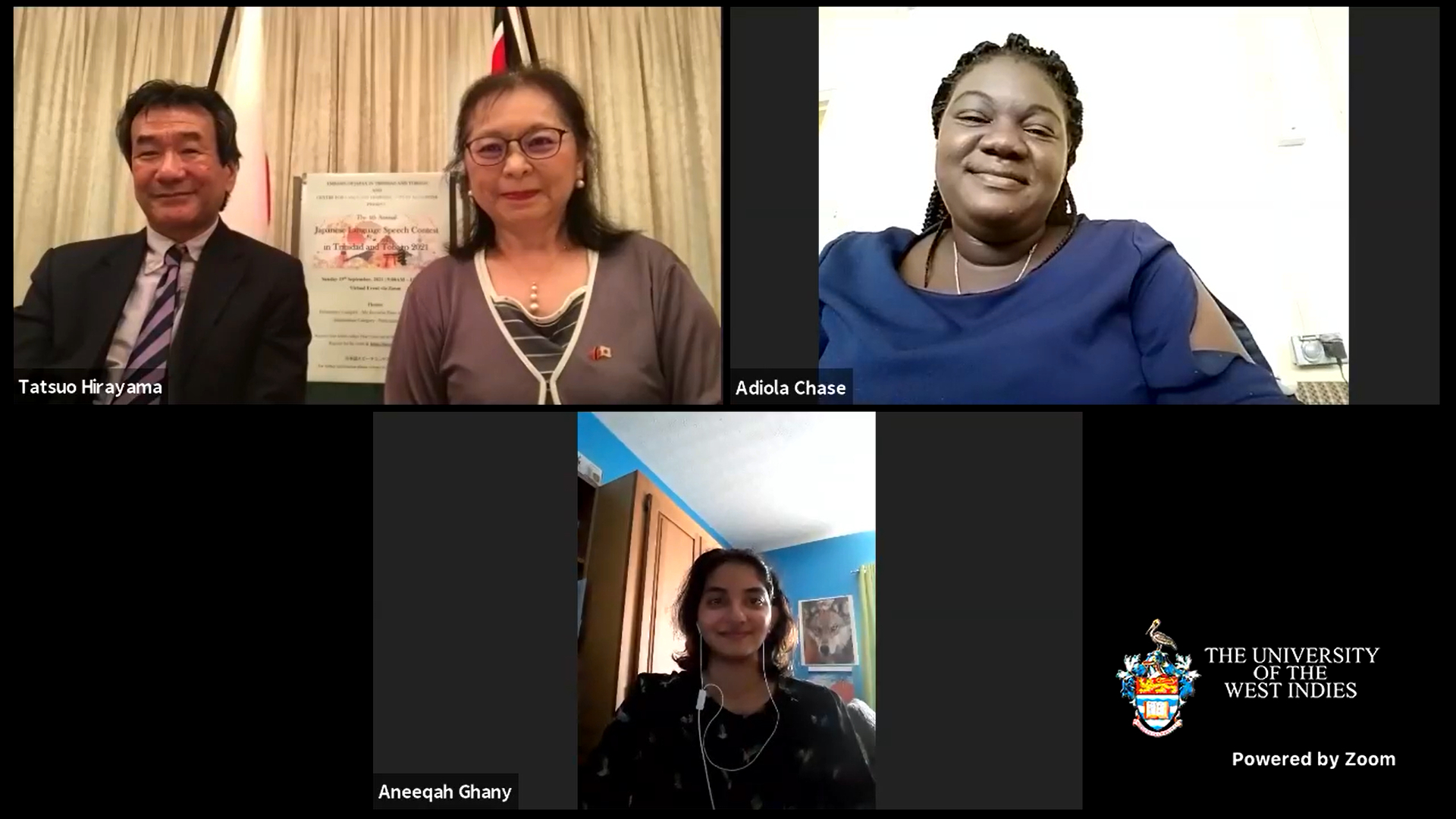 (Ambassador Hirayama & his wife (top left); winner in the intermediate level Ms. Adiola Chase (top right); winner in the elementary level Ms. Tamika Mason (bottom))
On October 19th, 2021, a Japanese speech contest was held at the St. Augustine campus Language Learning Center of the University of the West Indies in Trinidad and Tobago, with the joint support of the local Japanese embassy and sponsored by APIC. Although COVID-19 has forced the contest to go online for the past two years, the participating students showed off their skills in a lively contest.
The contest was split into two levels-elementary and intermediate (intermediate and/or students with experience living in Japan). Seven students participated in the elementary level, and two students in intermediate level for a total of nine participants. Each student presented a three to five minute long speech, which was evaluated not only on linguistic points such pronunciation, grammar, expressions etc., but also students' expression and the contents of their speech as well.
Following in the steps of the previous year, despite the fact that the contest was not held in a live auditorium, around 100 people were watching the live streaming of the event, proving not only that there is a high level of interest in Japanese, but also that this contest was an important opportunity for Japanese language learners. Specifically, Ms. Adiola Chase, who was the winner of the intermediate level, took part in APIC's Pacific and Caribbean Student Invitation Program in 2018, continued her Japanese studies upon her returning home, surely helping her win the competition. She has received a teaching job offer from JET (Japan Exchange and Teaching Programme), and once the COVID-19 pandemic subsides she will return to Japan to teach English at a Japanese school.
APIC was very proud to support this Japanese speech contest, and tremendously happy to see a previous participant in APIC's program continue to study Japanese and to take her learning a step further.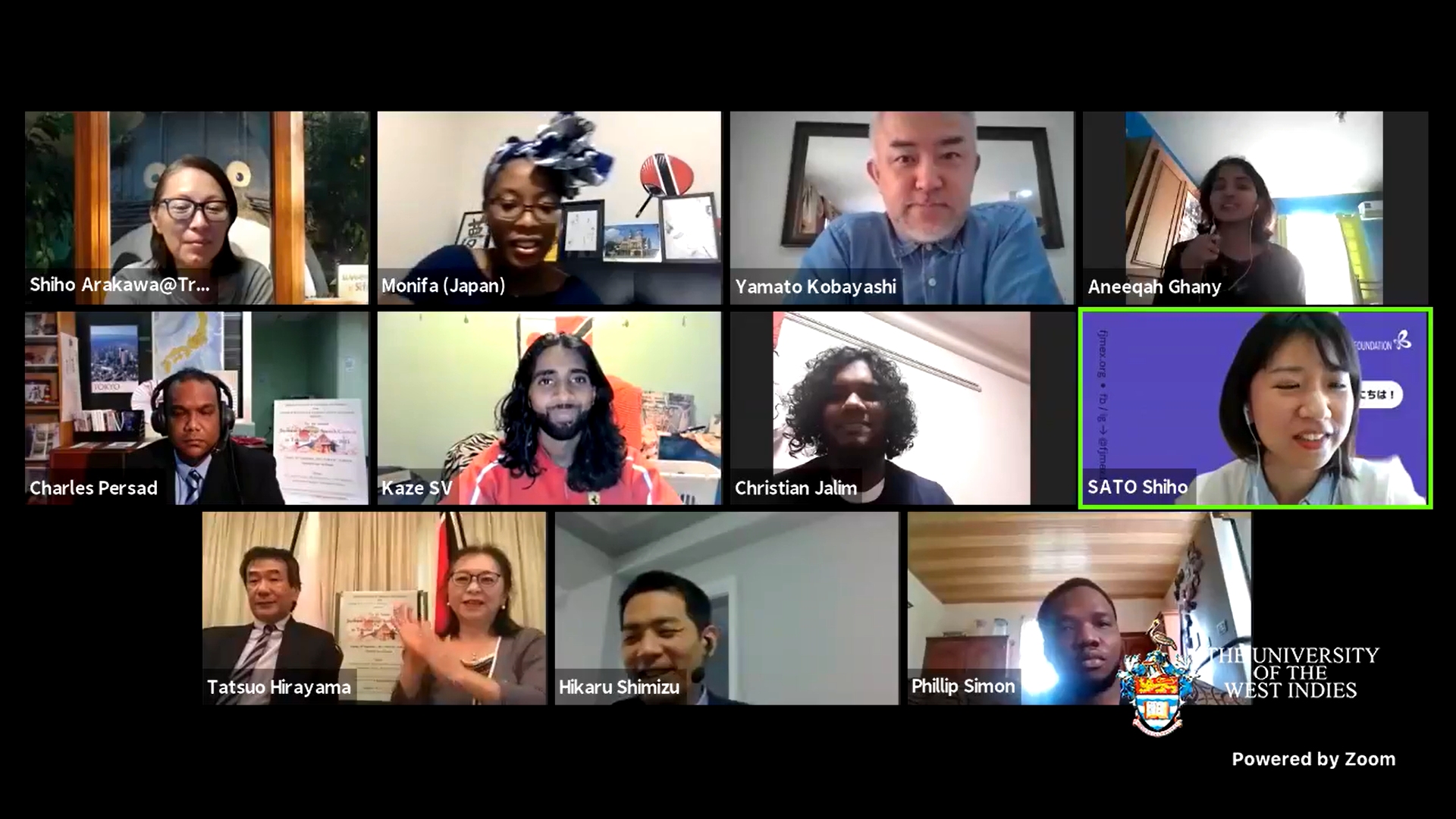 (Participants of the Japanese Speech Contest)