Jamaica Ministry of Foreign Affairs & Foreign Trade Bilateral Relations Deputy Director Invitation Program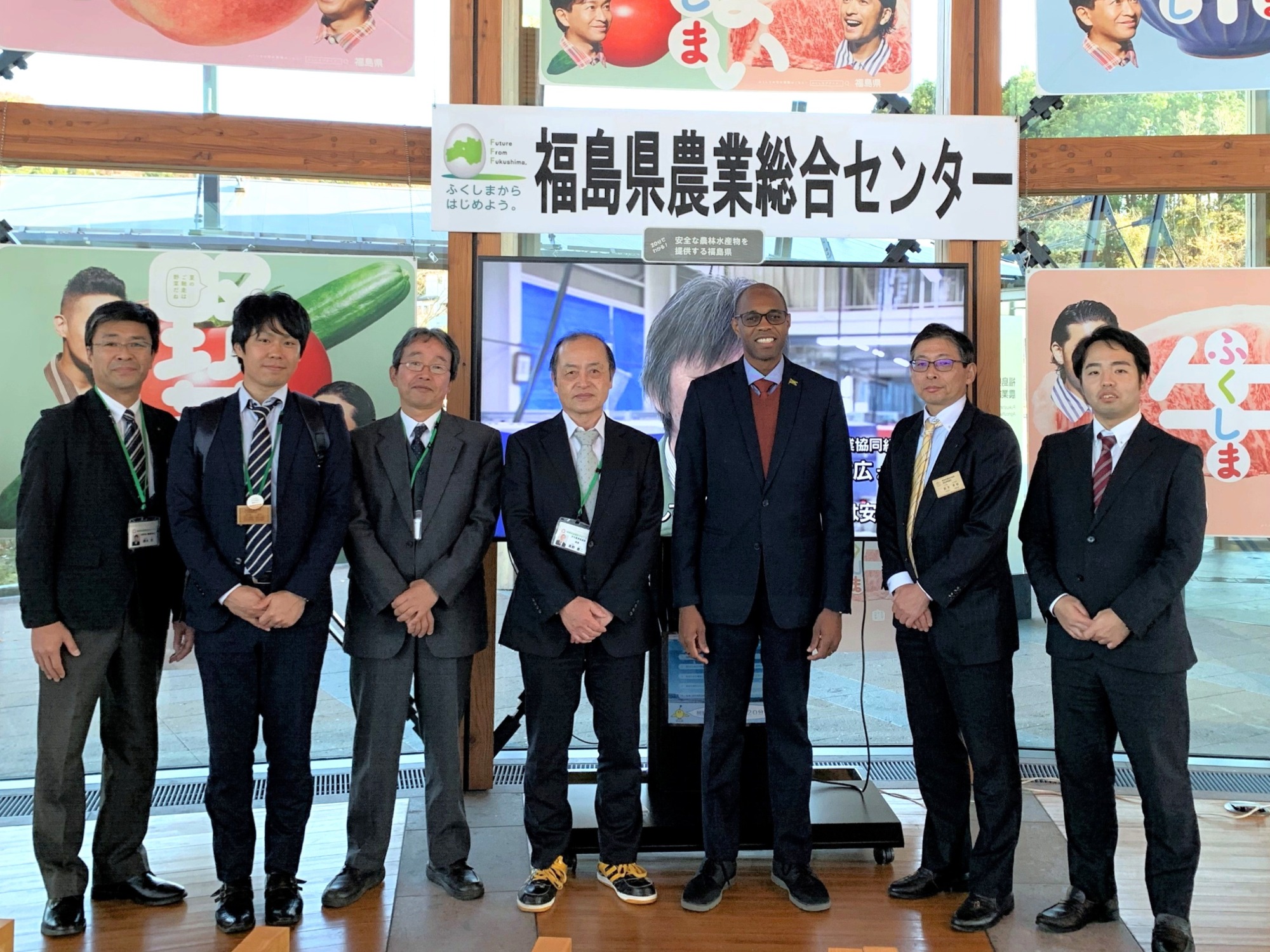 (At Fukushima Agricultural Technology Center. Director Davis, third from right)
Jamaica Ministry of Foreign Affairs & Foreign Trade Bilateral Relations Deputy Director Mr. Kurt Oliver Davis visited Japan from November 17th to 23rd, 2019 as part of APIC's invitation program. This visit to Japan focused on Fukushima and the revitalization of areas affected by the 2011 earthquake and tsunami, as well as disaster prevention measures.


The group started their tour with a visit to the Japanese Ministry of Foreign Affairs, discussing Japanese policies, SDG's (sustainable development goals), and international cooperation initiatives in the Caribbean. At the reconstruction agency, officials talked about the reconstruction system (built on a time-limited law), condition of disaster (compared to other past disasters, high proportion of deaths were by tsunami), and the state of reconstruction progress (apart from the nuclear plant, progress is making way; radiation levels are decreasing). The subject of the Olympics and how Fukushima and Miyagi (areas affected by the earthquake and tsunami) are scheduled to hold events for the 2020 Tokyo games also came up in the talks. Deputy Director Davis asked questions about support for those who had lost their homes, regulations about transport and moving, and compared it to the 2010 Haiti earthquake and earthquakes in Jamaica's past, talking eagerly and giving his opinions.
At Sophia University, the group participated in a skull session with current students in the university's graduate school of global environmental studies (lead by Prof. Anne McDonald). Prof. McDonald, along with ten students, actively asked many questions, such as the balance of economic development and environmental protection in Jamaica, or about what kind of movements from the political side are there for Jamaica as an island nation to meet the UN's SDGs, etc.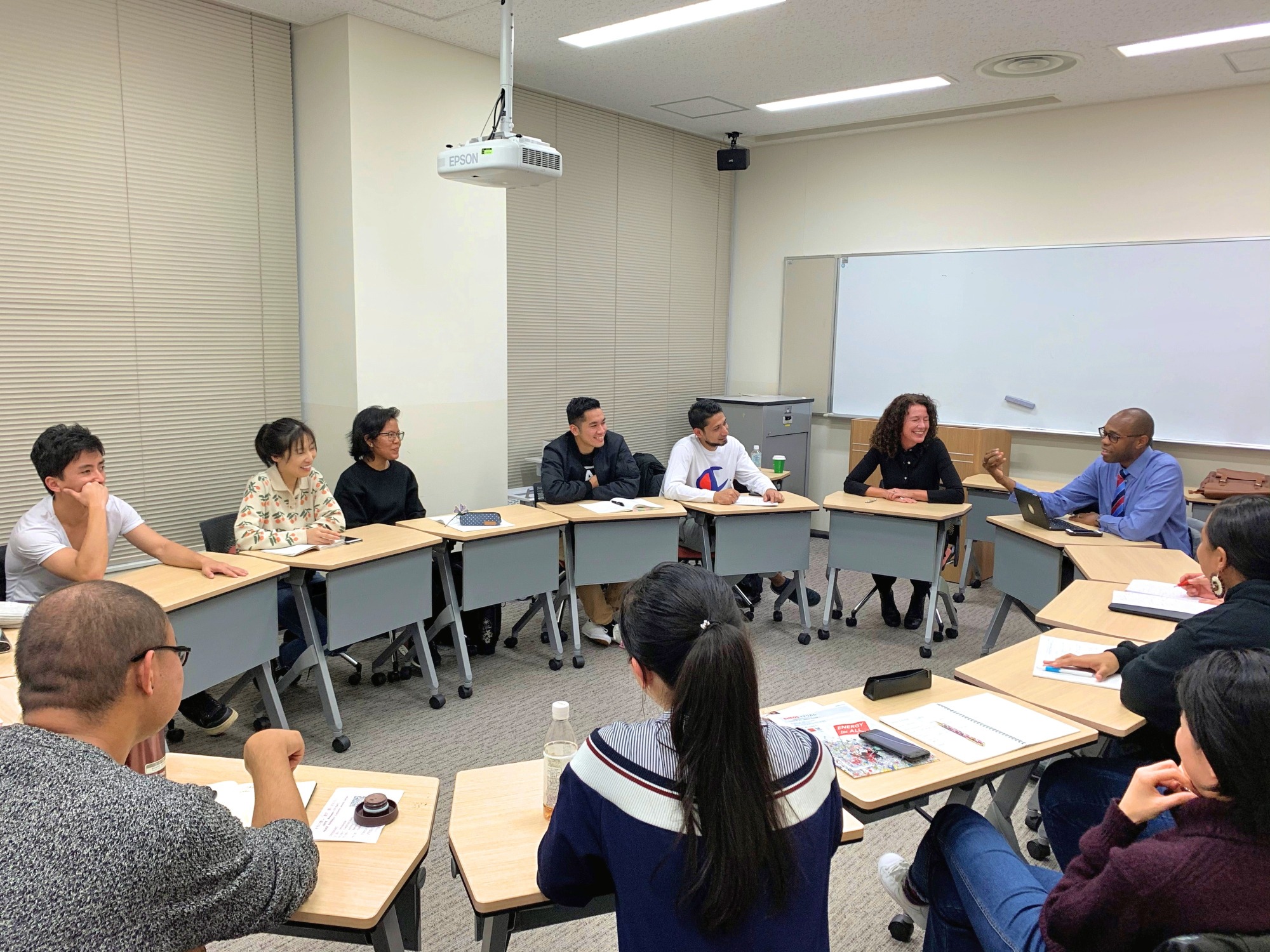 (Attending a skull session with Sophia University Graduate School)
In Fukushima, the group first visited the farm stand in Koriyama called 'Aijo Hall', where they observed local Fukushima agricultural products being sold, as well as enjoying tasting fruits and vegetables unique to Japan. Next, they visited the Fukushima Agricultural Technology Center in Koriyama, which is involved in farming technology research and human resources development. At the center, they observed employees measuring radiation levels and received lectures from officials in the prefectural department of agriculture, forestry, and fisheries. Afterward, they visited ABE Orchards in Fukushima city where they were able to pick and snack on apples in season.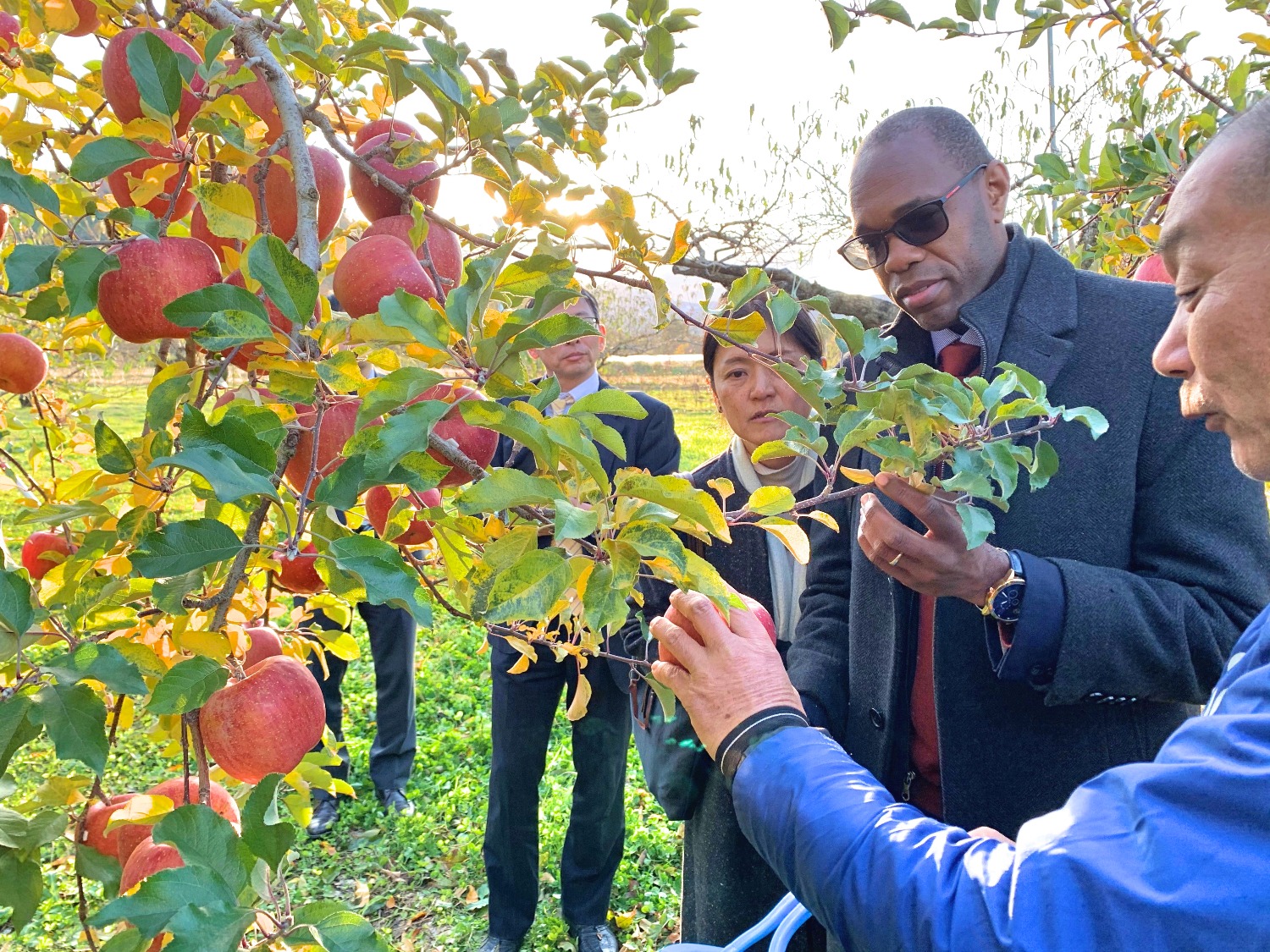 (Picking apples at ABE Orchards, Fukushima)
Lastly, they visited the disaster management center of the Fukushima Prefectural Offices, learning about disaster response through observing meeting rooms equipped with monitors and nap rooms for use in times of disaster.
On the final day of their trip, they visited Nikko Toshogu shrine in Ibaraki, learning not only about Japanese history and culture, but also about the high standard of Japanese technology (Tokyo Sky Tree was built using the building technique of Japanese five-story pagodas).
In the evening, a reception dinner was held at the Tokyo Club hosted by APIC President Peter Sato. Ambassador Allicock, the Jamaica Ambassador to Japan, Mr. Yasuo Takase, former Japanese Ambassador to Jamaica, officials from the Ministry of Foreign Affairs, Reconstruction Agency, and others, exchange students studying at Japanese graduate schools were also in attendance.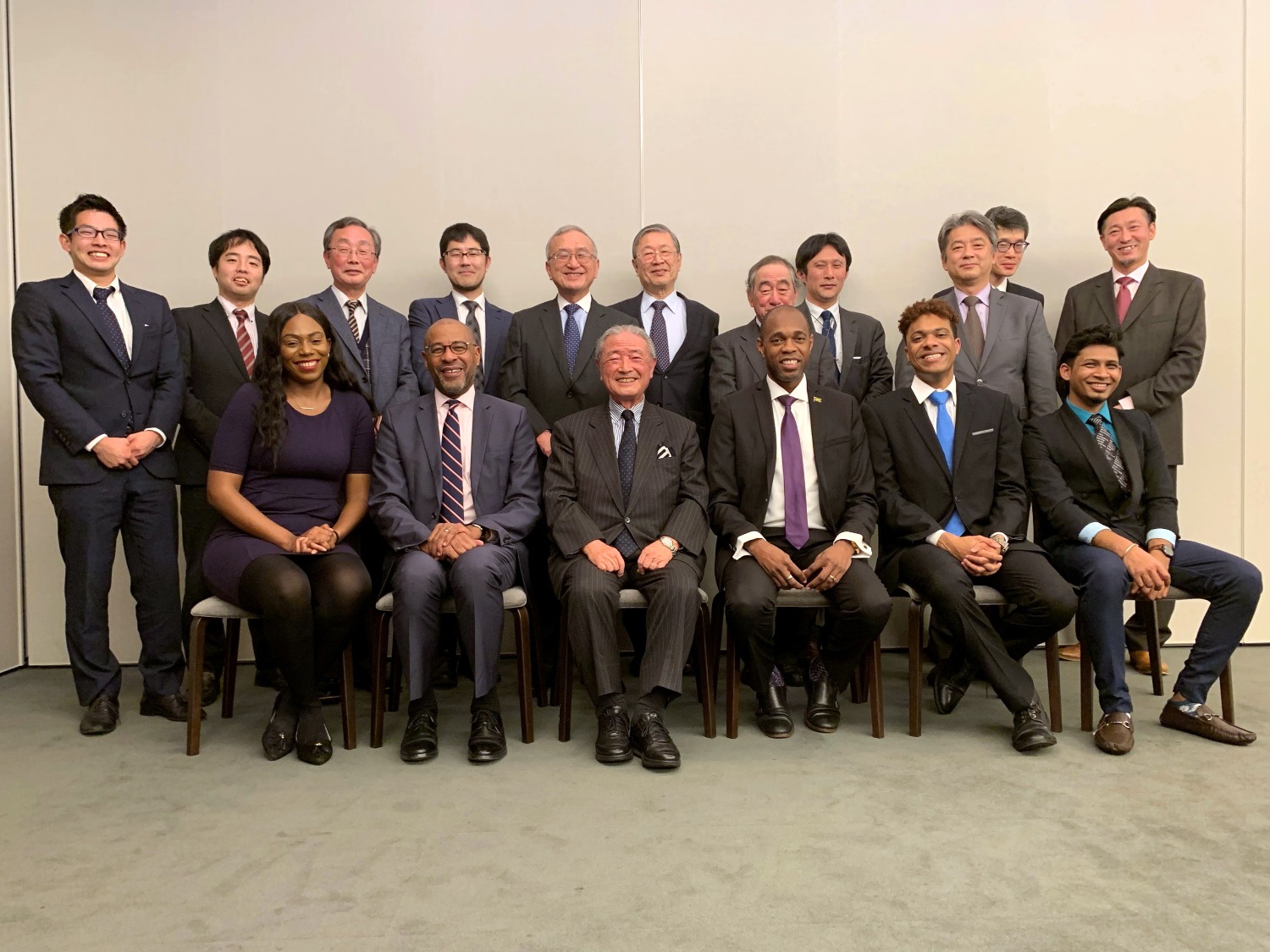 (Reception dinner hosted by APIC)