Amacho & APIC Sign MoU
2019.10.18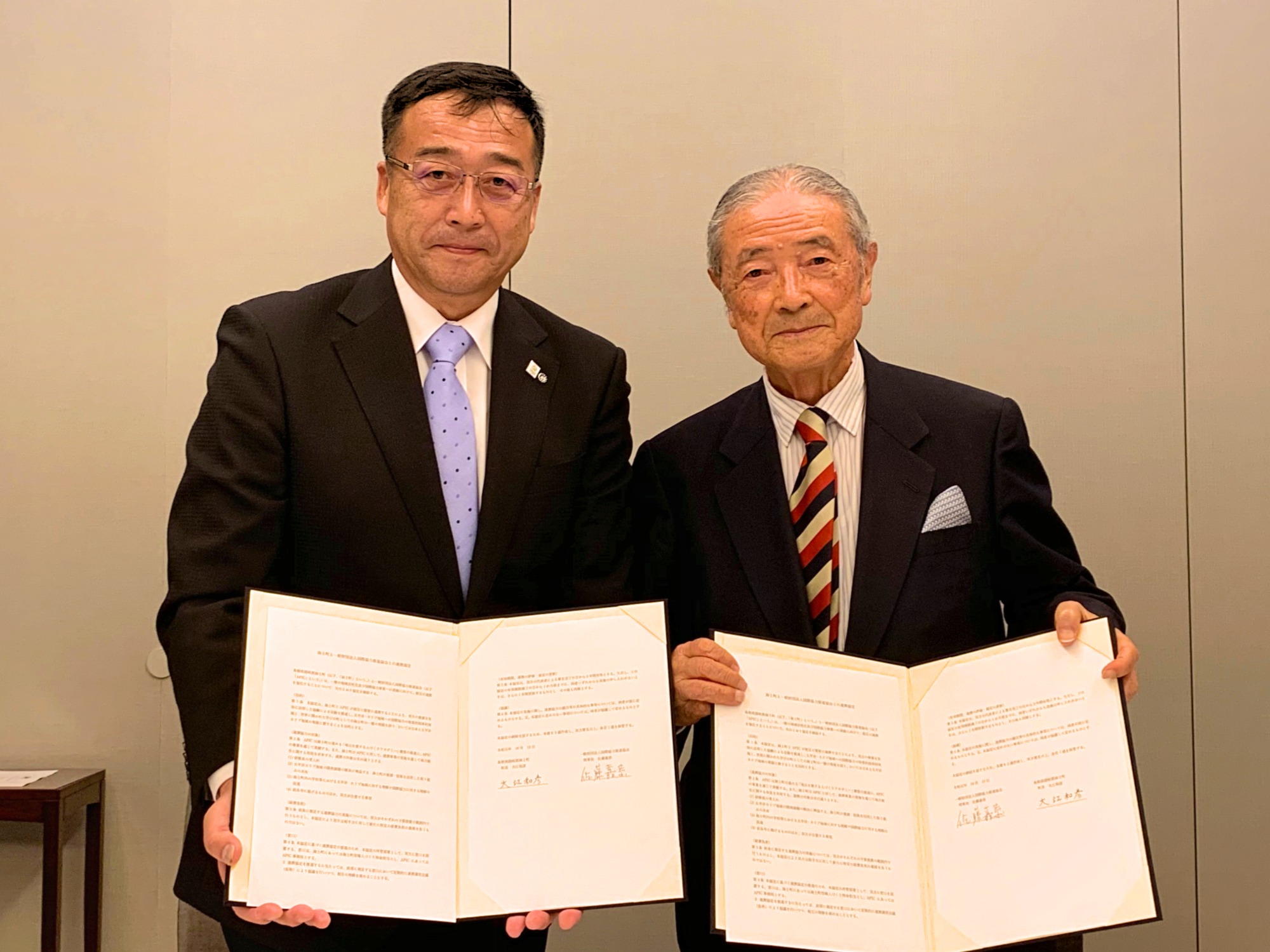 (APIC President Sato (right) and Mayor Oe of Amacho, Shimane Prefecture (left) after signing the MoU)
On October 15th, the town of Amacho, Shimane prefecture, and APIC signed an MoU (Memorandum of Understanding), with Mayor Oe of Amacho and APIC President Peter Sato bearing their signatures.
The MoU was signed in hopes to develop Amacho a level further as a place of learning open to the world, and by working closely together with APIC, promote the effective use of their resources, and to effectively and efficiently implement international cooperation in the Pacific and Caribbean regions. The eventual goal of the MoU is to provide assistance to the development of the Pacific and Caribbean regions.
A more specific goal of the pact is inviting researchers to help solve developmental challenges in the Pacific and Caribbean regions by sharing Amacho's resources and technology, and to increase the understanding of these regions and international cooperation through courses at Amacho's educational institutions.
In these ways, APIC is contributing to Amacho's concept of an "academy of people who love their hometown"; Amacho is helping APIC by sharing its wealth of knowledge about small-town revival.