Sophia University Micronesia Exposure Tour'19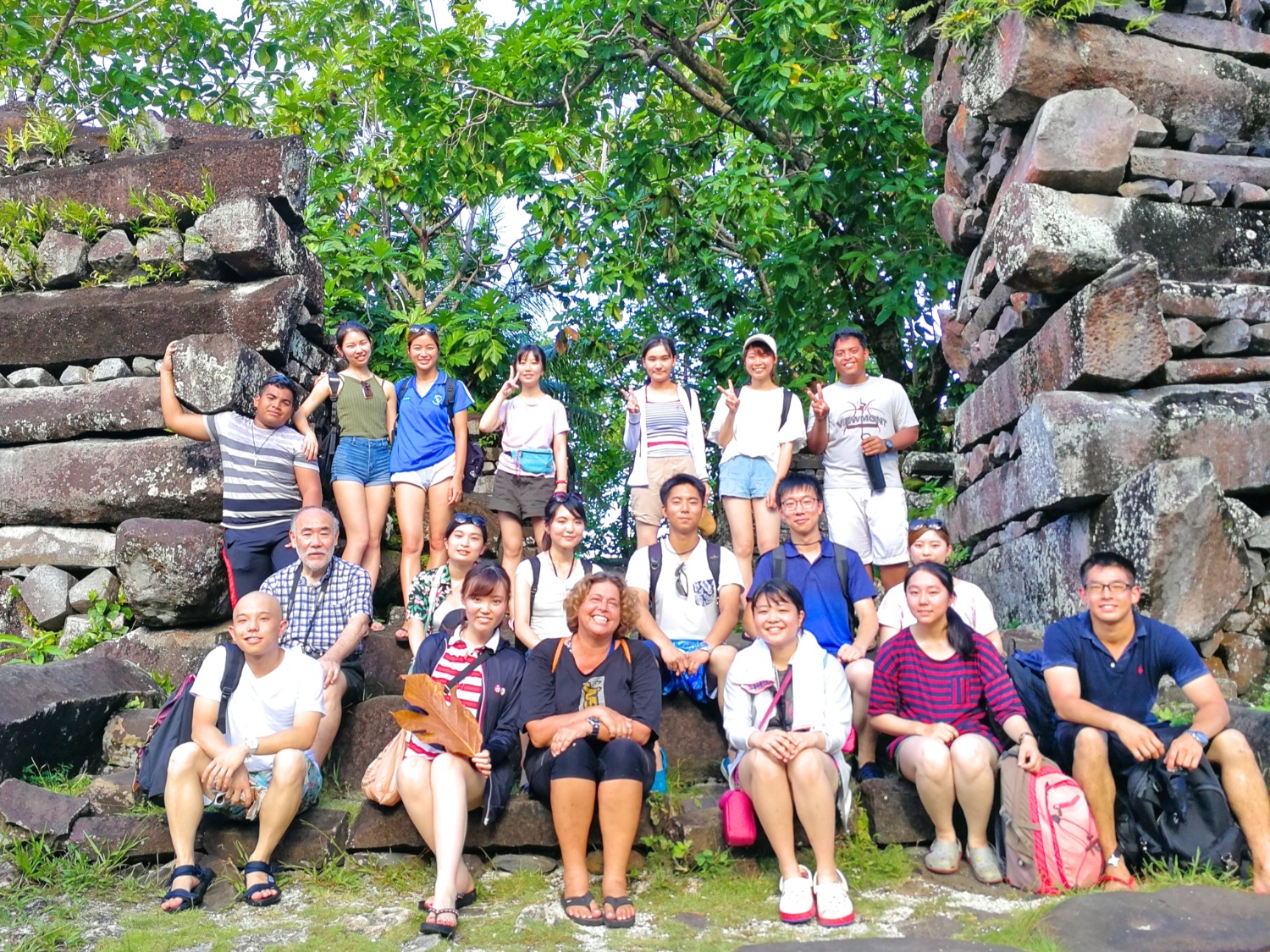 (At Nan Madol Ruins)
Sophia University and Sophia Junior College held the Micronesia Exposure Tour from August 24th to September 6th, 2019, with ten students from the university and three students from the junior college for a total of thirteen students taking part in the program.
This was the fifth year for the Exposure Tour, which started in September 15th under the MoU signed between Sophia University and Junior College, and College of Micronesia (COM-FSM). Starting from 2017 the program became a course credit, and by registering for and completing the course students receive two credits in the core curriculum. APIC Vice-President and visiting professor at Sophia University, Shoji Sato, and Sophia University Junior College President Hiroshi Yamamoto led the tour.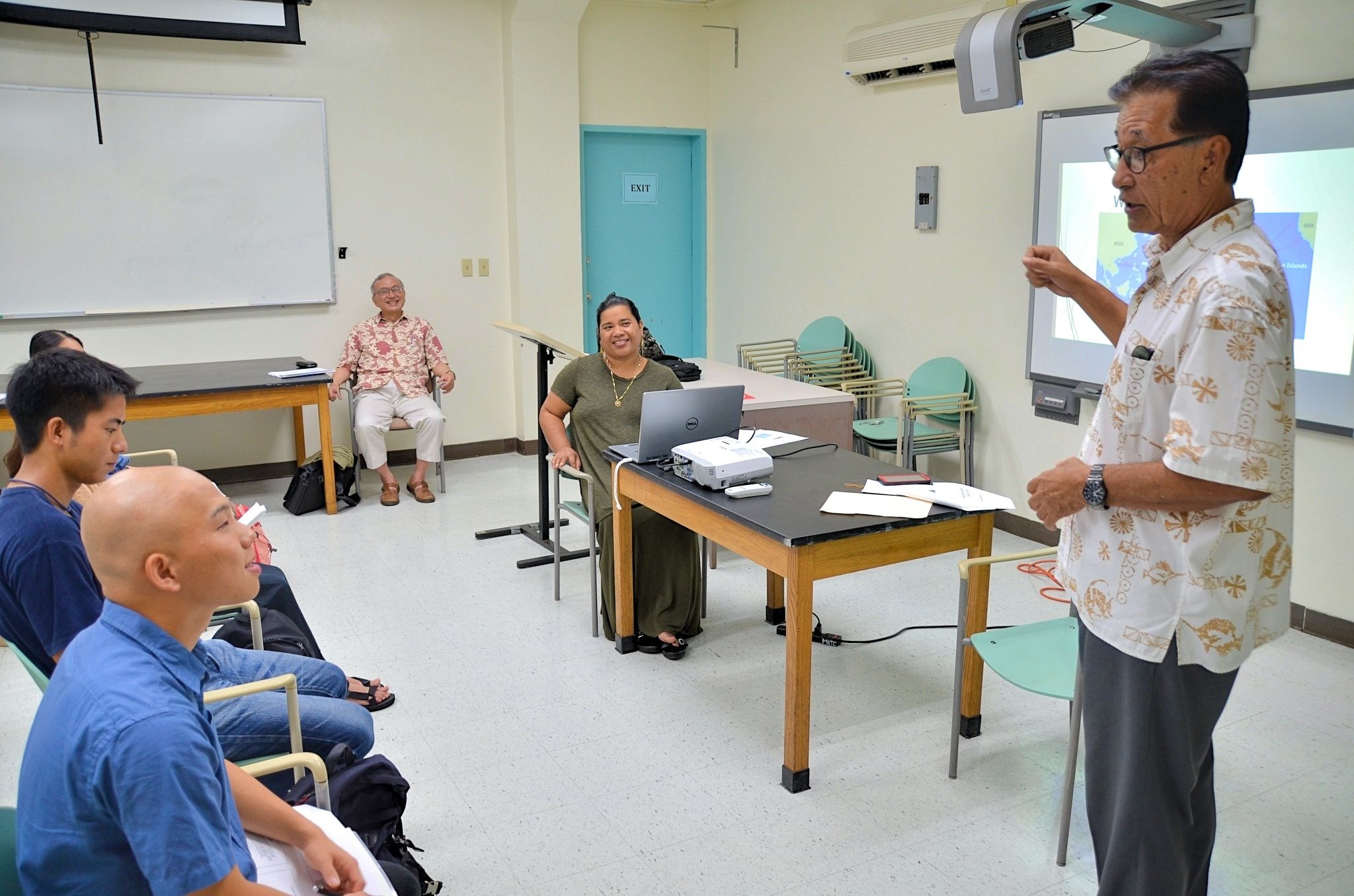 (Former FSM President Mori giving a lecture)
The students stayed in the COM-FSM dorms located in the state of Pohnpei, and received special lectures from local experts such as university professors and former president. They also visited the Japanese embassy and JICA Micronesia offices, learning about Micronesia's history and Japan-Micronesia relations as well as getting familiar with some of Micronesia's social challenges. The group took field trips to visit the UNESCO-designated Nan Madol Ruins, climbed Mt. Kesosu and Kepirohi Waterfall, experiencing Micronesia's nature and culture first-hand.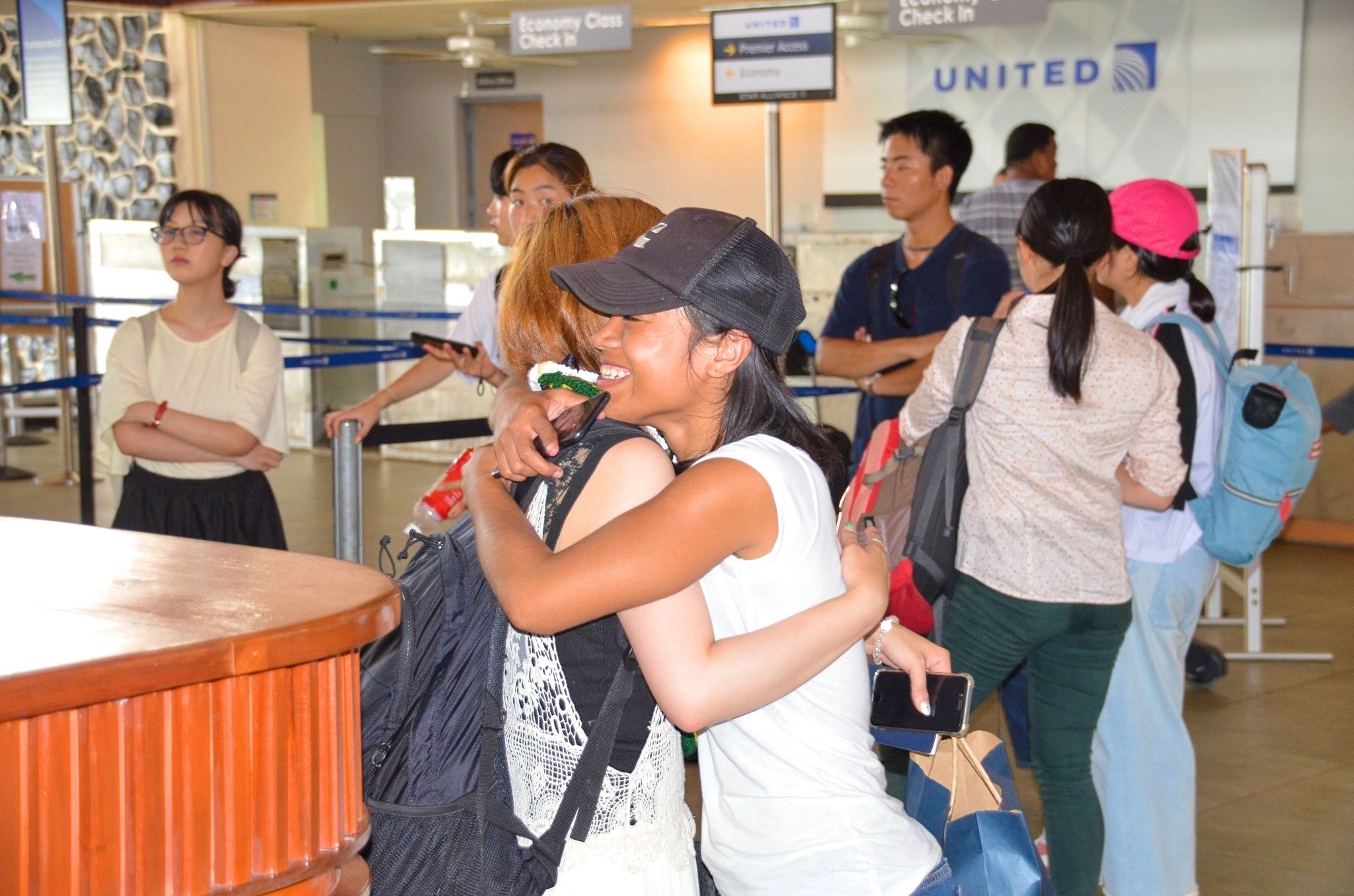 (At Pohnpei Airport)
At the end of the stay in Pohnpei, the students had the chance to do a two-night homestay. They were able to experience Micronesian lifestyle and food, while being exposed to Micronesians' warmth. Many of the families went to the airport to see the students off, giving them hugs as they left.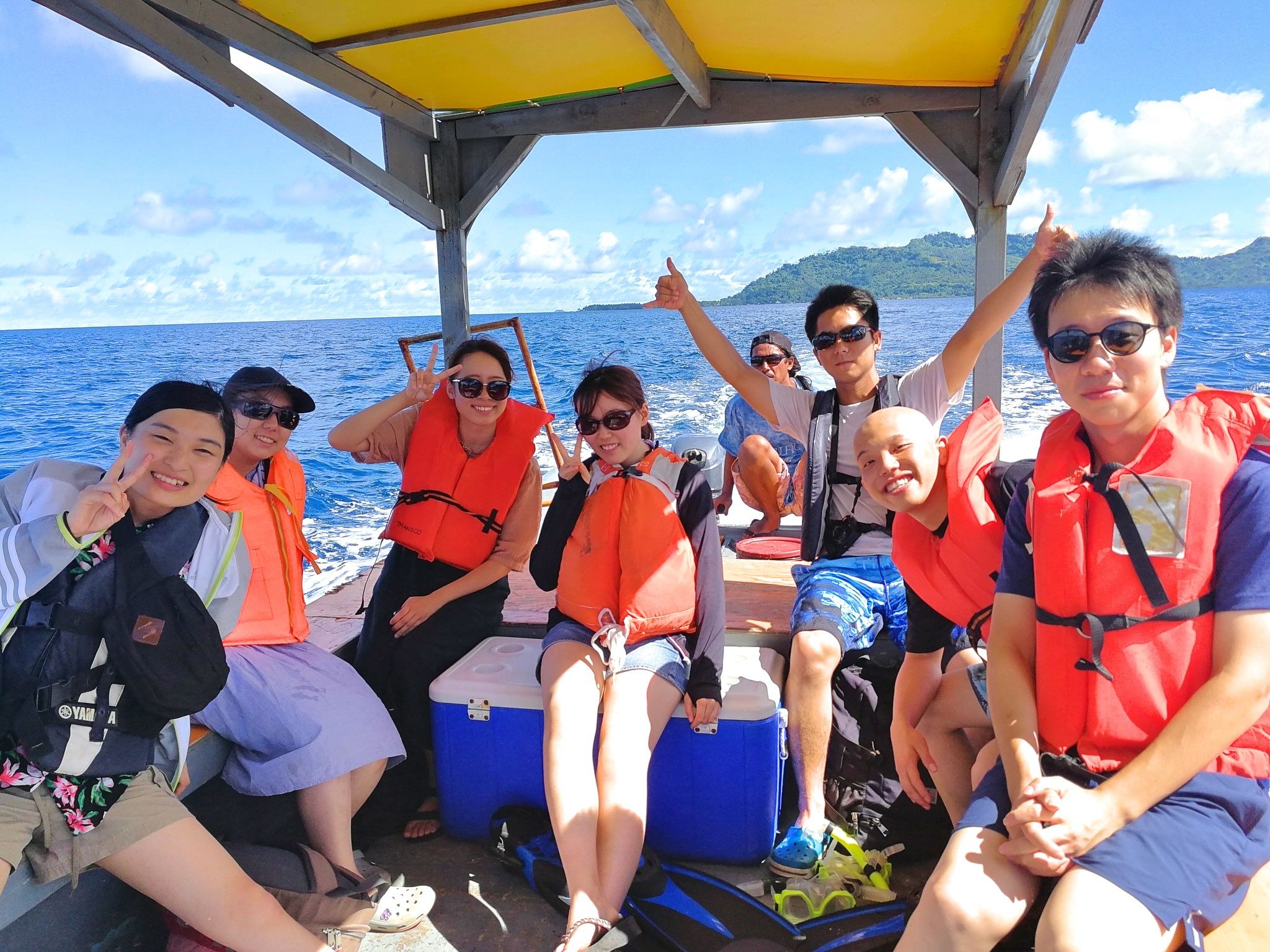 (On the boat to Jeep Island)
In addition to visiting Pohnpei Island, starting this year the program expanded to add a stay in Chuuk state, visiting Jeep Island known for its beautiful scenery, and paying a visit to Xavier High School, from which APIC supports exchange students studying in Japan. Xavier is a designated partner school with Sophia University, and upon the Japanese students' visit they were presented with coconuts and flower headdresses, and welcomed with a special song.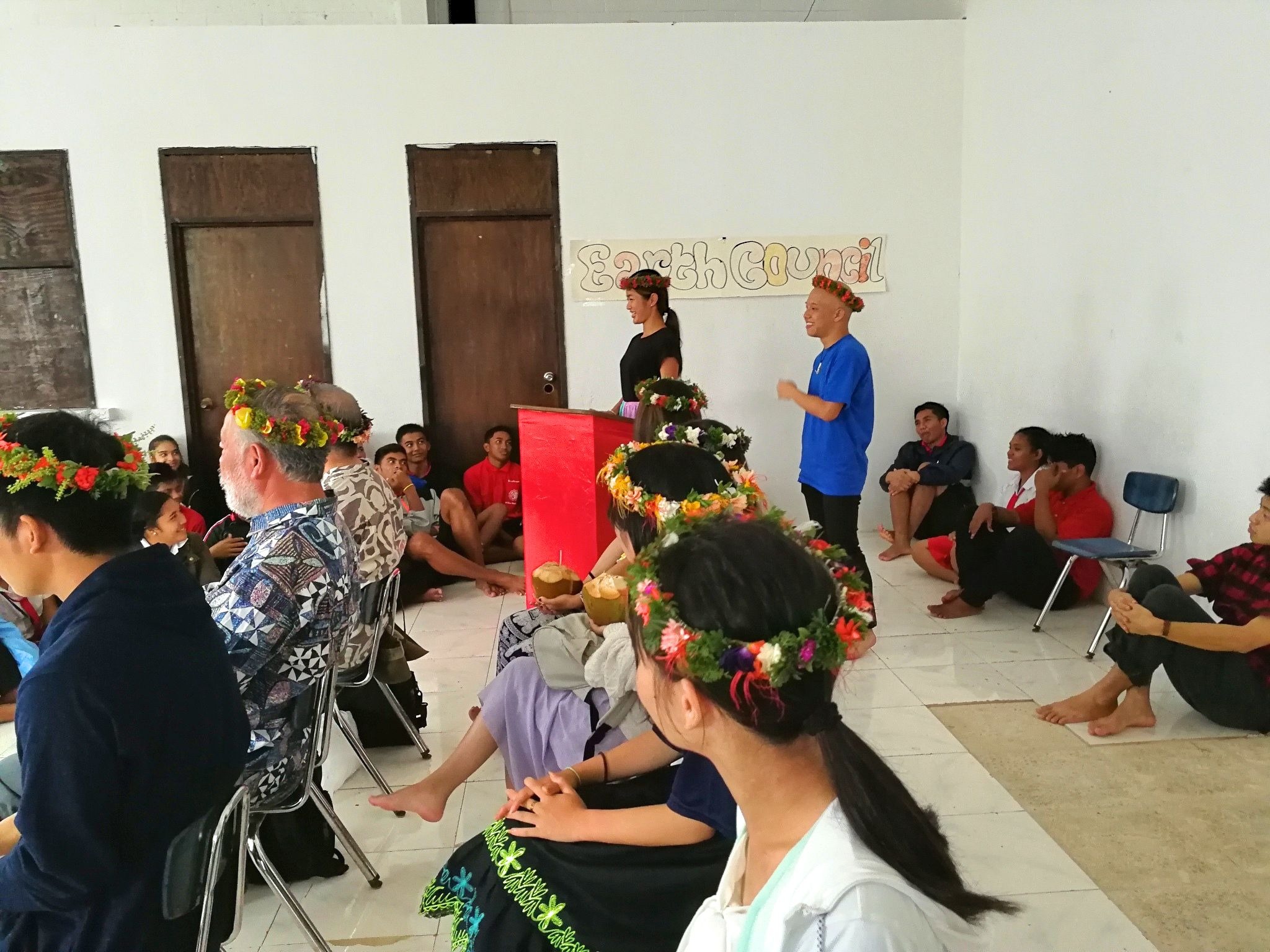 (At Xavier High School)
After returning to Japan, the students wrote up individual reports and made a presentation on their experience. Before participating in the tour most students did not know much or anything about the region, but after returning there was a remarkable change. In the future they will hopefully take on responsibility to deepen the communication and ties between Japan and the Federated States of Micronesia.