Assistance to Commemorate 25th Founding Anniversary of COM-FSM
2018.4.5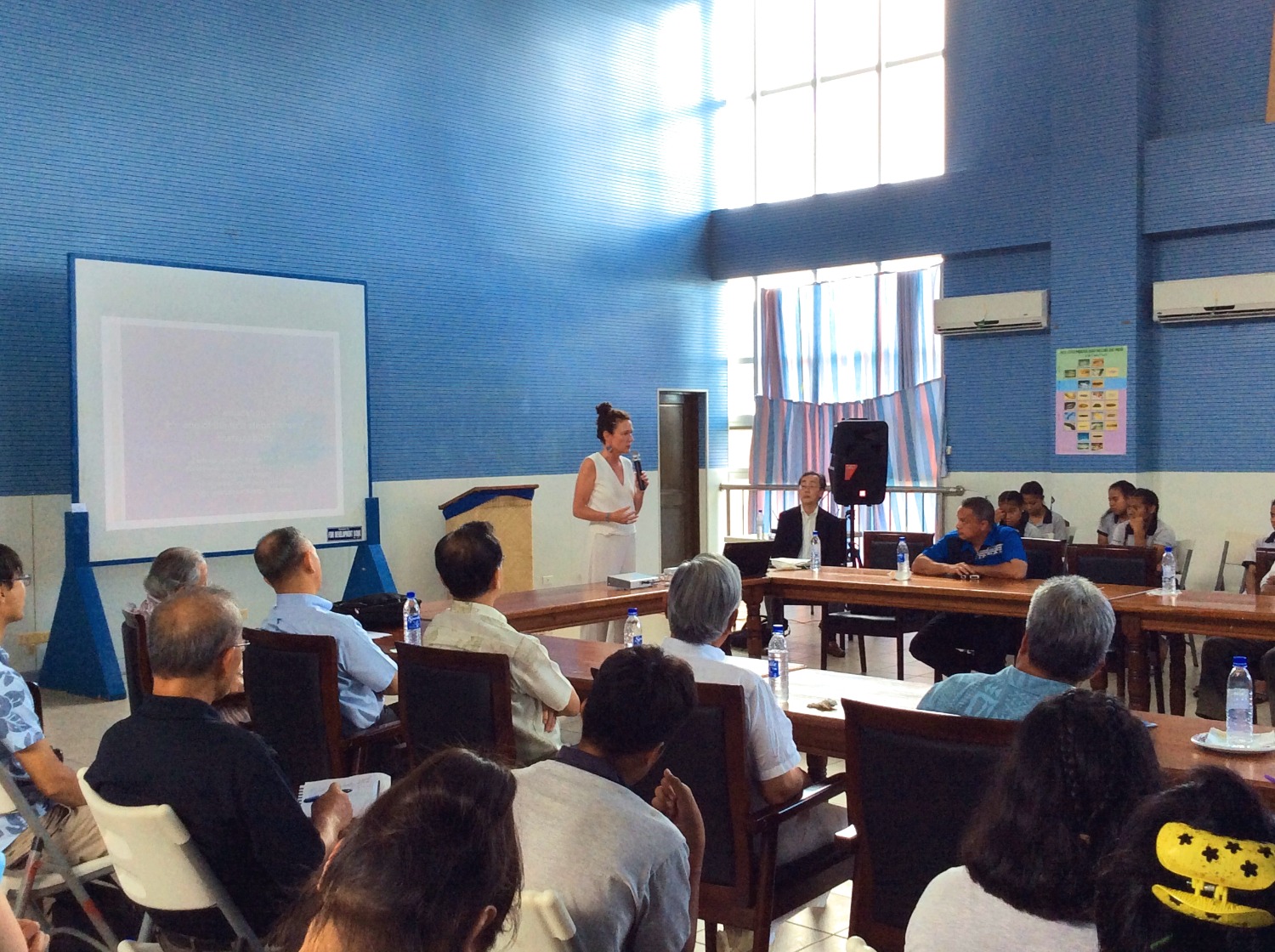 On March 22nd, 2018, the third Environmental Seminar was held in Pohnpei, Micronesia.
Since APIC held its first joint environmental seminar with Sophia University in July 2015, it has hosted seminars in Palau (August 2015), Jamaica (October 2016), the Marshall Islands (March 2017), Barbados (September 2017), and most recently on March 22nd in Micronesia. This seminar marks the third environmental seminar to be held in the Pacific Islands region, and was held in the capital state of Pohnpei Island, in the city of Kolonia.
The seminar was held during President Sato's visit to Micronesia, and in addition to his attendance, trustee Honda was also present. A total of 60 people attended the seminar, including Governor Peterson of Pohnpei, and around ten students from the nearby high school. After Governor Peterson's opening remarks, President Sato, Sophia University President Terumuchi, Micronesian Conservation Trust Executive Director Kostka, and Japanese Ambassador to Micronesia Horie also gave their remarks.
The lecturer Professor Anne McDonald of Sophia University presented again this year as she has previously. Her lecture was about possible courses of action regarding changes in climate and the importance of flexibility. At the end of her lecture, there was time for a Q&A session. During the Q&A session, Governor Peterson brought up the question of whether Micronesia should clear woodlands to make room for rice paddies, as rice is becoming the staple of the Micronesian diet. In response, Professor McDonald gave the example of Japanese "Ama", the Japanese female divers who dive for seafood but at the same time are protecting the environment. Also, Executive Director of the Micronesian Conservation Trust Mr. Kostka asked Sophia University to put into writing a traditional Micronesian saying about environmental preservation that has been carried down through generations, but that has not yet been formalized in writing. Professor McDonald and 14 Sophia graduate students will remain in Micronesia and visit villages and hamlets to interview and gather results for a final report. It can be said that this seminar was very fruitful for all parties.
Director Araki of APIC was also in attendance, and acted as moderator of the seminar.