JICA Global Plaza Micronesia Photo Exhibit 'Pacific Light'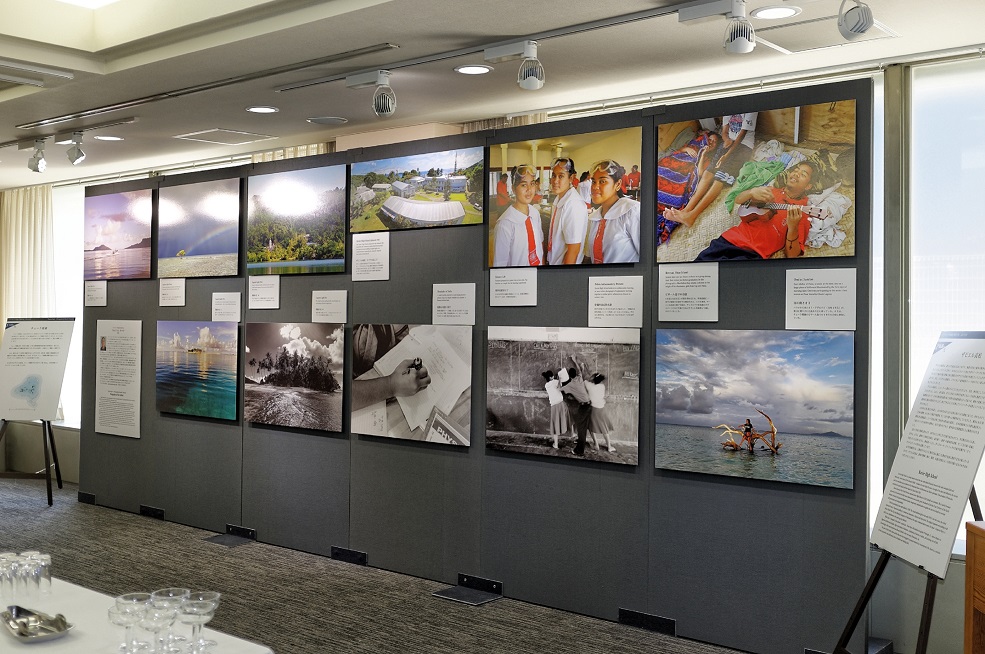 16 photos from photographer and journalist Floyd K. Takeuchi were displayed at JICA's Global Plaza from December 14th to January 11th, 2017/18. The exhibit was titled 'Pacific Light' and was supported by the Micronesian Embassy in Tokyo.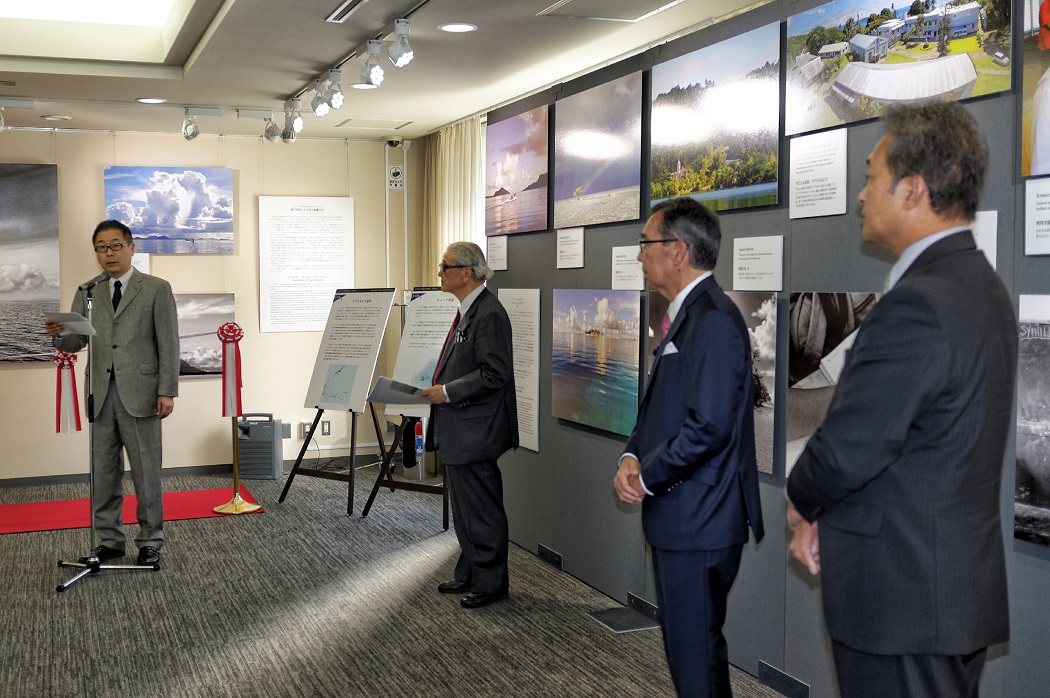 (Speech given by JICA Deputy Director Kazuhiko Koshikawa)
On the opening day of the exhibit APIC President Mr. Peter Sato, JICA Deputy Director Mr. Kazuhiko Koshikawa, and photographer Mr. Floyd K. Takeuchi each gave a welcoming speech, and a toast was given by Ambassador Fritz of the Micronesian Embassy in Japan. Following the opening ceremony was a viewing of the photos. Many people related to the Pacific Islands attended, including former members of the JICA Overseas Cooperation Volunteers who were sent to Micronesia, who viewed the photos on display with feelings of nostalgia.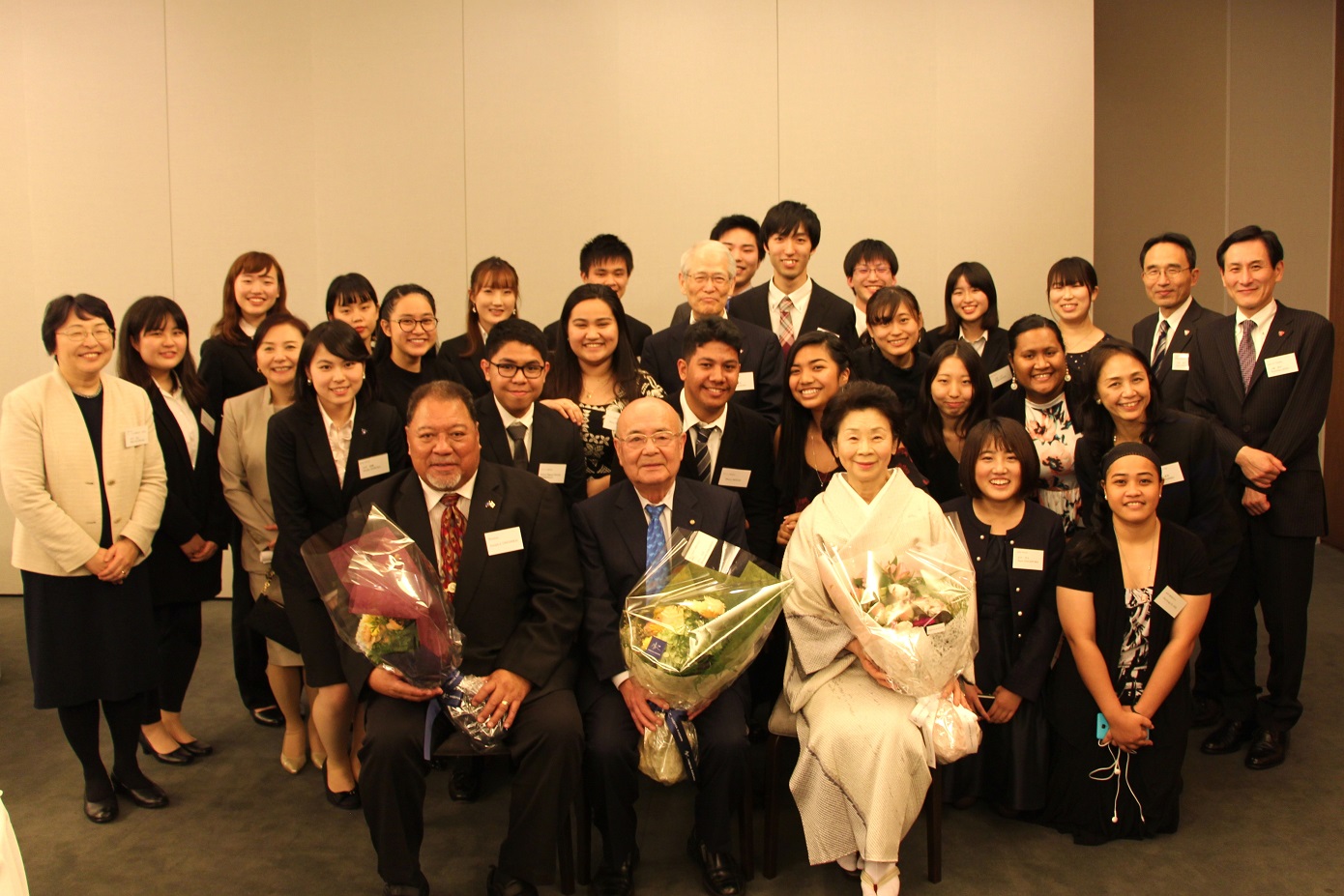 (Opening ceremony)
There are two meanings of the word "light" used in the exhibit. One meaning refers to the natural light that falls on the Chuuk Lagoon. The Chuuk Lagoon was the base of the Japanese navy in World War II, and remnants of that past still exist. A popular diving spot with light and darkness and a vivid natural light, this spot is thought to have been a previous battlefield. The second meaning is "the light of knowledge". APIC has been supporting exchange students from Xavier High School, which is situated in Weno Island, Chuuk State. Although it is a small school with only 200 students spanning four years, it has produced Micronesian presidents and other graduates who have gone on to become leaders in the Pacific. The photos show an eternal faith and a dedication to others, giving the viewer a positive and warm feeling about Xavier High School's education.
Micronesia and Japan share a land plentiful in nature, and a historically close connection to each other. Through APIC, Micronesia and Japan are deepening their ties through their younger generations. Visitors to the Plaza were able to feel more connected to Micronesia through the photos and the explanations next to each frame, and also felt a sense of both awe at the amount of natural beauty in Micronesia, and the unease about the economic condition and the future that is in store for the country.