Micronesia Photo Exhibition "Tropical Light" Opening Ceremony and Reception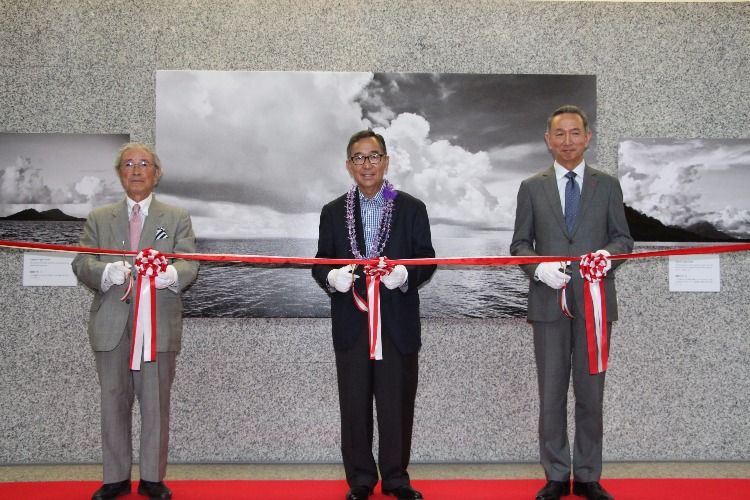 (From left to right; President Sato of APIC, Photographer Takeuchi and President Terumichi of Sophia University)
On May 20th, 2017, the opening ceremony and reception for the Micronesia photo exhibition~ "Tropical Light"--photographs by Floyd K. Takeuchi~, were held following a lecture by Photographer Floyd K. Takeuchi.
The opening ceremony was attended by President Terumichi of Sophia University, Mr. Manny Mori, Former President of the FSM, H.E. Mr. John Fritz, FSM Ambassador to Japan and other distinguished guests. From APIC, President Sato, Executive Director Sato, Secretary-General Araki, and Director Haga attended.
In the evening, a reception party was held. Following opening remarks by President Sato, speeches were given by the following individuals: Mr. Koso, Chancellor of Sophia School Corporation, Photographer Takeuchi, Mr. Odawara, Parliamentary Vice-Minister for Foreign Affairs, Mr. Manny Mori and H.E. Mr. John Fritz.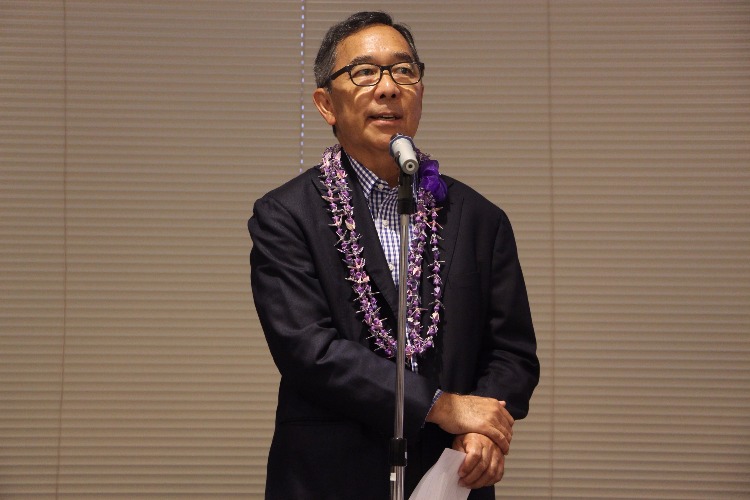 (Photographer Takeuchi giving a speech)
Three Xavier High School graduates studying at Sophia University also joined the reception, and enjoyed talking with other participants. At the reception, Sophia Glee Club sang in chorus some songs related to Micronesia. Participants enjoyed the reception in a relaxed environment.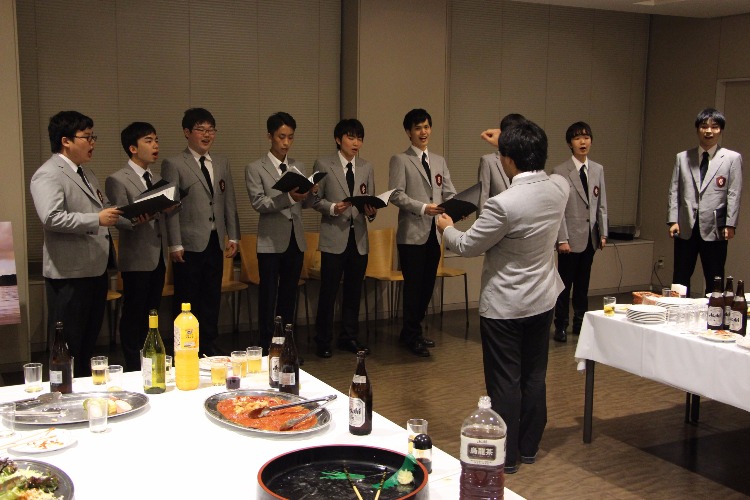 (Sophia Glee Club singing in a chorus)
The photo exhibition, ~"Tropical Light"-Photographs by Floyd K. Takeuchi~, is held in Building No. 2 at Sophia University until June 9th, 2017. Further information is here.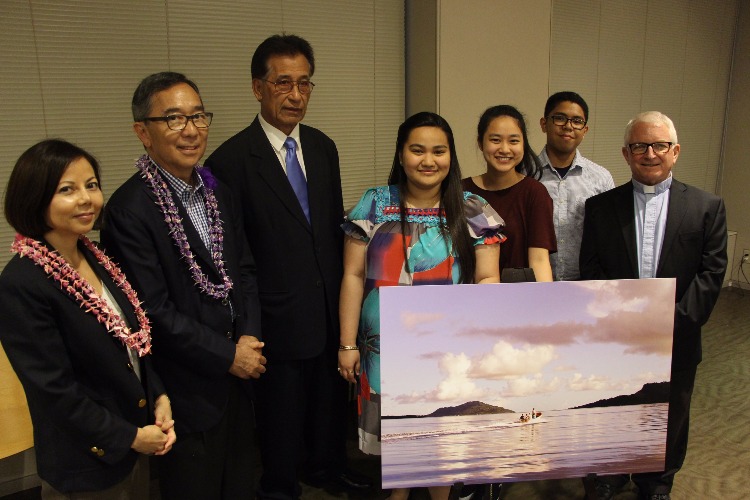 (Photographer Takeuchi, Former President of the FSM and Xavier High School graduates)