Pacific and West Indies Student's Presentation & Farewell Party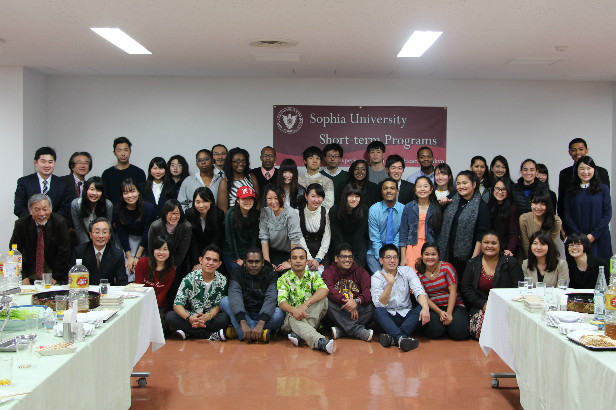 On 29 January, to wrap up the "Pacific Islands and West Indies Students Invitation Program", invited students made presentations about their impressions of Japan and what they learned during their stay in Japan, followed by a farewell party at Sophia University.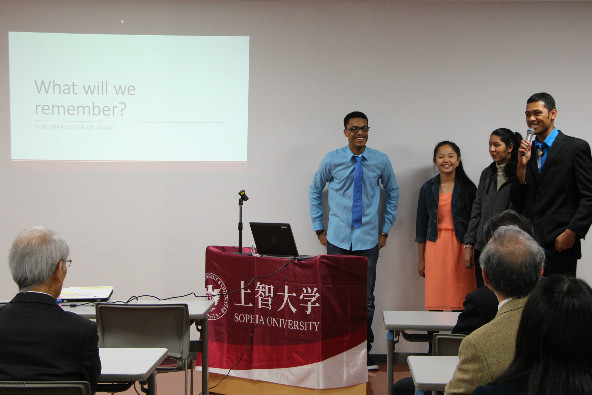 A total of 16 students split into four groups to create a Powerpoint presentation about their experiences while in Japan. Each group prepared a unique presentation for the audience; some used only photos, some groups included movies to portray their month spent in Japan. A fun trip to Tokyo Disneyland, a delighted surprise in the high level of customer service, as well as the warm hospitality experienced in Japan were just a few highlights from the presentations. All students were handed a Certificate of Completion from APIC President Mr. Yoshiyasu Sato.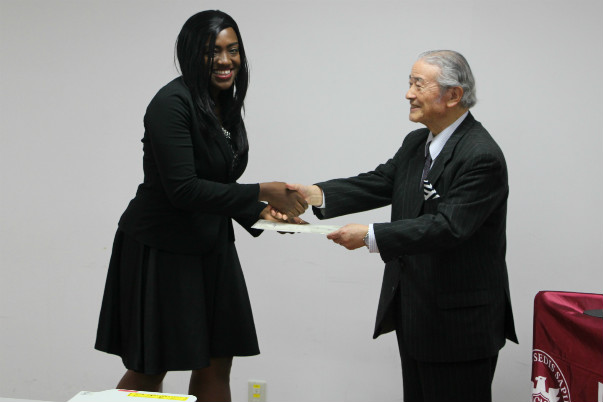 Another set of presentations was made by Sophia University students and Reitaku University students who had visited Micronesia for a summer study session last year. At the farewell party, other Japanese students who were close to the students from the Pacific and West Indies were also in attendance. The party was lively and full of chatter about the times each of the students had, and of course a group photo was taken at the end. The students were sad to part ways, but everyone had something valuable to take back from their experiences in Japan and overseas.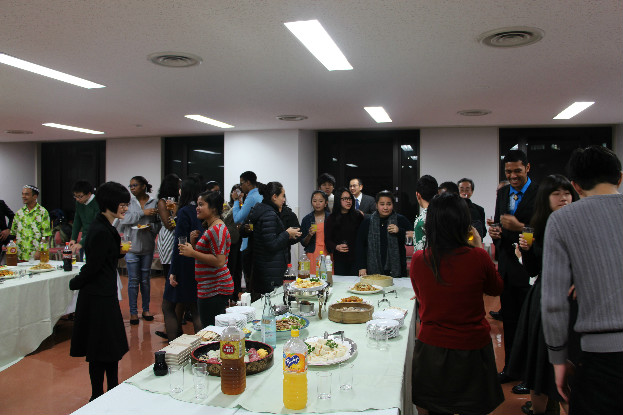 We feel that by providing this opportunity for both students from the Pacific and West Indies as well as Japanese students that both groups were able to gain a deeper understanding of each other other's background and forge deeper relations between the countries on a personal level. We hope to continue this exchange in the future.
(Written by Saki Watanabe, intern)
ABOUT APIC
The Association for Promotion of International Cooperation (APIC) is engaged in various development cooperation projects for the purpose of promoting international cooperation and deepening mutual understanding between Japan and various countries.

Specifically, APIC is engaged in these following activities.

1. Supporting development cooperation projects in the Pacific Island Region
2. Supporting development cooperation projects in the Caribbean Region
3. Organizing lecture meetings regarding global issues
4. Organizing social meetings regarding international cooperation
5. Supporting recipients of "APIC-Sophia Xavier High School International Student Scholarship"
6. Training young generations interested in international cooperation

APIC was established on 8th September 1975 for the major purpose of facilitating public understanding and cooperation on ODA through the provision of information regarding Japanese international cooperation including ODA.

APIC transferred into a general incorporated foundation due to the law revision on 1st April 2013, and is continuing its activities.
All Rights Reserved. Copyright © 2008-2015, The Association for Promotion of International Cooperation.